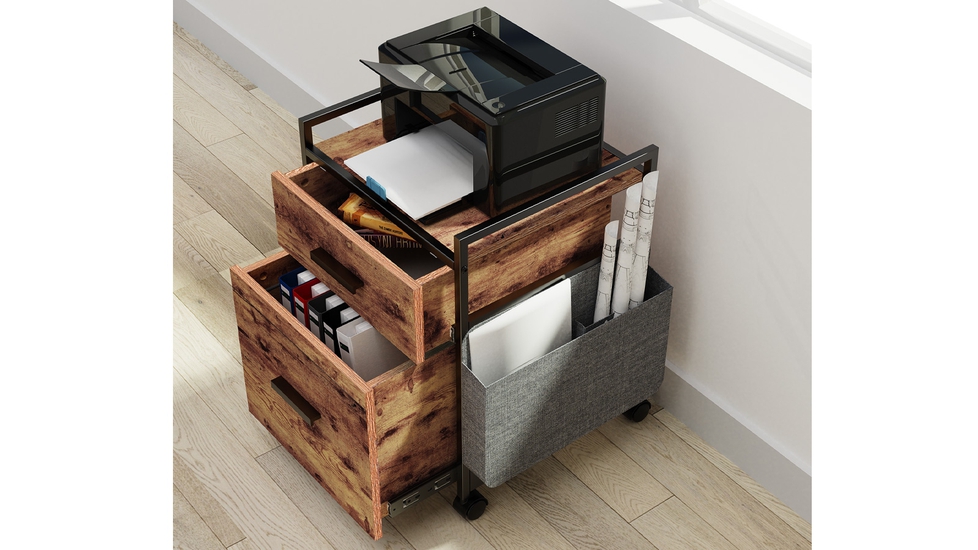 EUREKA ERGONOMIC 2-Drawer Mobile Vertical Filing Cabinet
2-Drawer Mobile Vertical Filing Cabinet
101 Bewertungen
Visit our store
Kostenloser & flexibler Versand
GroßbestellungSparen Sie bis zu 

3%
Color: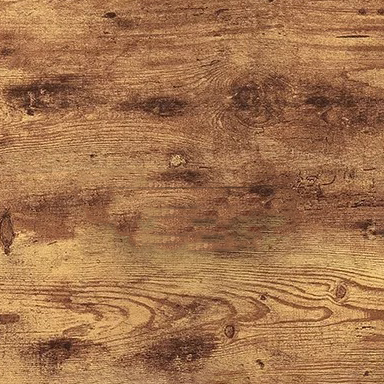 Not available
Not available
Jetzt kaufen
In den Warenkorb legen
Kostenloser Versand Dec 03 - Dec 05 KOSTENLOSE 30-tägige Rückgabe.
Verkauft und versandt von EUREKA ERGONOMIC
• Create a neat working environment to free your desk from piles of documents and leave you a neat working environment. • Designed two ways to use the large drawer: to hang A4 and letter-size documents. • This cabinet is equipped with four 360 swivel wheels, 2 of which have brakes to keep it in place. • The file cabinet provides additional storage space, an open shelf, for lovely plant printers, printer paper, knick-knacks, and your favorite photos.
• 3-year warranty
This industrial-style file cabinet will inspire you to be more inventive at work.
Tief in die Spezifikationen eintauchen
Merkmale
FAQs
Spezifikationen
Bewertungen
4.8
In today's fast-paced world, staying organized is essential, especially when managing important documents. Whether you work in a corporate or home office, having a reliable and efficient filing system is crucial. One popular option that combines functionality with sleek design is the 2 drawer vertical filing cabinet. In this article, we will explore the benefits and features of a vertical 2-drawer filing cabinet with a lock, offered by Eureka Ergonomic, that allows you to implement the best home office setup ideas.
About Eureka Ergonomic
Before diving into the details of the 2 drawer vertical filing cabinet, let's look at what Eureka Ergonomic is all about. Eureka Ergonomic is a trusted name in the industry, known for its commitment to creating ergonomic office solutions that enhance productivity and well-being. With a strong emphasis on quality, functionality, and aesthetics, Eureka Ergonomic has gained recognition for its cutting-edge designs and customer satisfaction. The company was founded in California and has been a premium manufacturer and supplier of ergonomic furniture items that align with customers' personalities and feelings. The company ships its products internationally and offers free shipping across most states in the United States of America. The company believes in attaining customer satisfaction. Hence, they have a dedicated live chat feature that allows users to ask away any questions and queries. You can get instant answers to all of your concerns. Overall, if you have storage apartment studio ideas that you wish to implement, consider Eureka as your best partner in terms of ergonomic furniture.
Eureka Rolling File Cabinet with Drawer – The Ultimate Storage Solution
The vertical 2-drawer file cabinet with lock offered by Eureka Ergonomic is a versatile under-desk storage solution designed to meet the needs of modern workplaces. Crafted with precision and attention to detail, this file cabinet offers a perfect blend of style and functionality. Its compact design fits seamlessly into any office or home office setting, making it an ideal choice for space-conscious individuals. Let's delve into the key features of the 2 drawer vertical filing cabinet.
Ample Storage Space
Despite its compact size, this filing cabinet provides ample storage space for your documents, folders, and other essentials. The two spacious drawers can accommodate letter-sized and legal-sized files, allowing you to organize your documents efficiently. One drawer is almost double the size of the first, making it easier to store bulky office files.
Secure Lockable Wheels
The wheels on the mobile 2-drawer filing cabinet make it much easier to move around. However, mobility also brings problems, such as movement when not required. Eureka has covered this up as well through their high-quality lockable wheels. These wheels move 360° degrees with a free swivel but can be locked without any hint of wobble, thanks to their locking mechanism.
Smooth-Glide Drawers & Durable Construction
The drawers of this mobile vertical filing cabinet are designed for smooth and effortless operation. The ball-bearing drawer slides allow for easy opening and closing, eliminating the frustration often associated with traditional file cabinets. Built to withstand the demands of daily use, the 2 drawer vertical filing cabinet is constructed from high-quality materials. The sturdy steel frame ensures long-lasting durability, making it a reliable investment for your office.
Stylish Design & Easy Assembly
Eureka Ergonomic understands the importance of aesthetics in an office environment. This file cabinet's sleek and modern design adds a touch of sophistication to your workspace, elevating its overall appeal. The open-shelf design is a very unique and unconventional storage option in itself. This further adds to the style of this filing cabinet. Assembly has never been a problem with Eureka products and remains the same with their outclass 2-drawer vertical filing cabinet. All instructions and numbered parts are provided whenever you purchase this product. This makes it a breeze to assemble the cabinet. Moreover, if you find it difficult to assemble, you can always contact the customer support team, and they will help you.
Benefits of Using a Vertical 2 Drawer Filing Cabinet
Investing in a vertical 2-drawer file cabinet with a lock offers numerous benefits that contribute to a more organized and productive work environment. Let's explore some of these advantages:
Space Optimization & Efficient Organization
The vertical design of this file cabinet allows you to maximize your available floor space. It can be conveniently placed in narrow or confined areas, optimizing the layout of your office. This works great even in home offices where workspace is a constant issue. The vertical cabinet uses unoccupied vertical space and allows you to store more in less. With two drawers, you can easily categorize and separate different types of documents. This system saves you valuable time that would otherwise be wasted searching for misplaced files. Hence, it is one of the most important benefits of efficient office storage solutions when buying a 2 drawer vertical filing cabinet.
Enhanced Security & Improved Productivity
The integrated locking mechanism adds extra security to your confidential documents. By safeguarding sensitive information, you mitigate the risk of unauthorized access and potential data breaches. This feature is absent in the product we discussed but is still a very important safety function. A well-organized workspace promotes efficiency and productivity. With a vertical 2-drawer file cabinet, you can streamline your document management process, allowing you to focus on your core tasks without unnecessary distractions. A clean and organized workspace greatly improves productivity, so a mobile vertical filing cabinet makes achieving this much easier.
Professional Appearance
Impress clients, colleagues, and visitors with a clutter-free office. The clean and organized appearance achieved through a file cabinet reflects professionalism and attention to detail. A simple 2 drawer vertical fil with outclass finishing feels great to have in the office and blends well with the surrounding environment.
Organize your documents with style today!
In conclusion, a vertical 2-drawer file cabinet with a lock is one of the must-have office desk accessories for anyone seeking a reliable and stylish solution to manage their documents effectively. Eureka Ergonomics offering stands out with its exceptional features and stylish design. Investing in this mobile 2 drawer file cabinet can optimize your workspace, enhance security, and improve overall productivity.