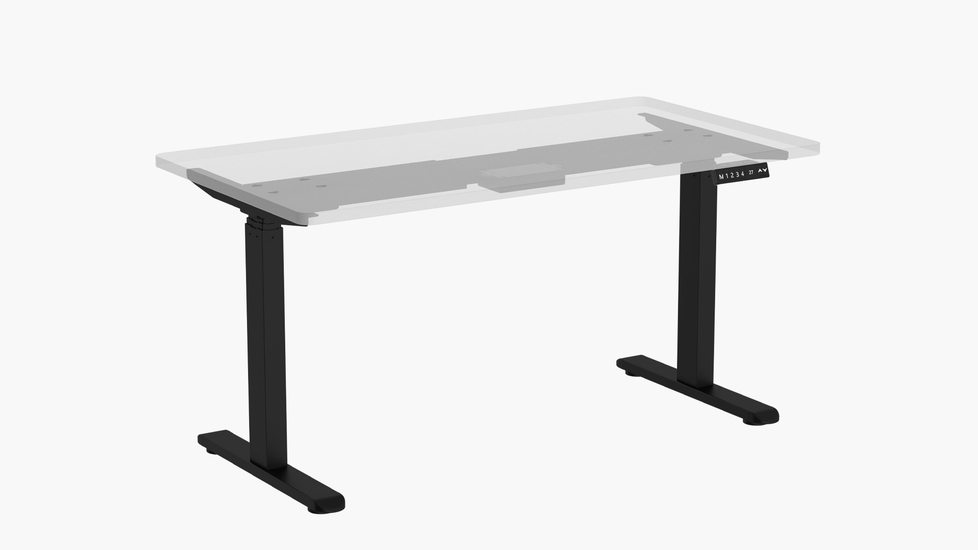 AOKE Wistopht SmartDesk Frame: Advanced
5 reviews
Visit our store
Color:

Not available

Not available

Not available
Buy now
Add to cart
FREE shipping Dec 08 - Dec 11. FREE 30-day returns.
Sold and shipped by Aoke
AOKE Wistopht SmartDesk Frame: Advanced at a glance.
Does your current remote work setup leave you feeling a little unmotivated? In collaboration with Wistopht - experts in intelligent electronics - stand up and take control of your WFH situation. Level-up your WFH experience and stay energized all day long with the Autonomous x Wistopht SmartDesk Frame - Pro.
• Not compatible with Autonomous SmartDesk Surface
• 3-stage frame
• Height range of 25" - 51"
• Max speed of 1.6"/sec
• Gloss finish
• Dual motors
• Supports up to 265 lbs
• 50 dB whisper quiet performance
• Simple wire management
• Easy installation
• Digital display
• CE, CUL, CB, SAA, BIFMA certified
Deep dive into specs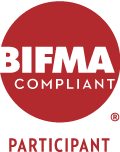 Features
FAQs
Specs
reviews
4.8
Wistopht Electric Stand-Up Desk Frame – Build A DIY Ergonomic Workstation
Many of us are now working from home. That's why we need to equip our home offices with the appropriate pieces of furniture – so we can be comfortable and focused while we're working. While ergonomic chairs are excellent for keeping ourselves in a good position that allows us to focus, the truth is that not enough movement hurts us in diverse ways. That's where the Wistopht electric stand-up desk frame comes into play. With a standing desk frame with programmable memory, you will be able to create a standing workstation where you can alternate between sitting and standing. This can be beneficial for you in multiple ways, as you'll experience more energy and concentration while reducing your discomfort to the minimum. The Wistopht electric stand-up desk frame can be an excellent choice for the structure of your DIY standing desk.
Benefits of a standing desk
There are tons of benefits associated with standing desks. If you buy a 3 stage adjustable desk frame, you will experience the following benefits if you use it frequently. More energy and concentration: One study found out that using basic adjustable desk legs can have a positive effect on your mood and energy. While it may not directly affect your performance, being more energetic and concentrated can lead to a performance boost in the long term. Reduced back pain: Many office workers experience lower back pain at the workplace. The issue seems to be more prevalent in female workers, and being older is also listed as a risk factor. Again, ergonomic chairs can help you feel some relief, but sitting in the same position for prolonged periods can cause you damage. For that reason, many experts recommend using a 3-stage standing desk frame. People who use a standing desk for at least 4 weeks can experience great improvements regarding lower and upper back pain, as well as neck pain. Lower risk of weight gain and diabetes: We gain weight when we take more calories than we burn. While we're sitting, our body does not burn as many calories as we'd like to due to inactivity. Exercise is the most recommended thing for this purpose, but ditching your office chair and choosing to stand can help you with the issue as well. For instance, if you choose to stand for a whole work session instead of sitting, you will likely burn more than 170 calories. If you do so the whole week, you'll burn almost 1000 calories ONLY if you choose to stand instead of sitting while working.
DIY - Build your own standing workstation with Wistopht electric stand-up desk frame
The Wistopht electric stand-up desk frame was developed in collaboration with Autonomous. It has some of the most notable features found in the SmartDesk Pro, with a few adjustments that make it more efficient and powerful. Faster than ever: This 3-stage standing desk frame can raise or lower its height at a speed of 1.6 inches per second. It works more rapidly than the original SmartDesk Pro. Thus, if efficiency is what you're looking for, this frame will be a perfect fit. There are four programmable settings available, which you can access via the integrated keypad. You will be able to use your desk in multiple settings based on your needs at that specific moment. Start using it quickly: The Wistopht electric stand-up desk frame is extremely easy to assemble. It contains all the tools you'll need to get it assembled in little time. You'll be using it within a few minutes after receiving the package.
Tips for buying standing desk frame
If you want to buy standing desk legs, there are certain characteristics you should take into account. Here we mention some of the key points to take into account. Size – Make sure that the frame has the perfect size for your workstation, so you don't have problems while taking advantage of all its features. Height adjustability – The Wistopht electric stand-up desk frame can go from 25" to 51", ensuring its functionality for people with diverse heights. Weight capacity – Make sure the standing desk leg with memory control you choose has enough weight capacity. As for the choice we're currently describing, it can lift up to 265 lbs. You can be sure that you'll be able to fit all your items in your workstation.