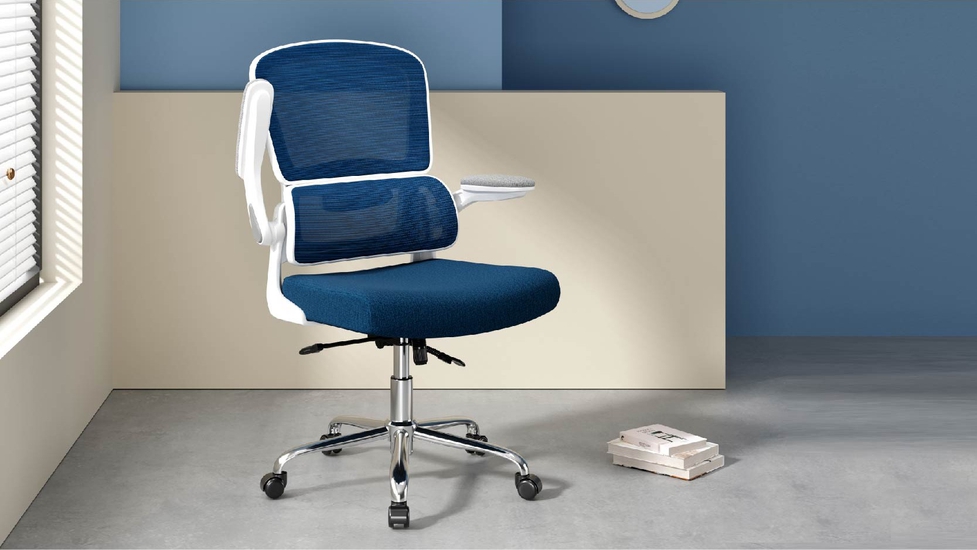 Logicfox Ergonomic Office Chair: Double Lumbar Support
Logicfox Ergonomic Office Chair: Double Lumbar Support
10 reviews
Visit our store
Logicfox Ergonomic Office Chair: Double Lumbar Support: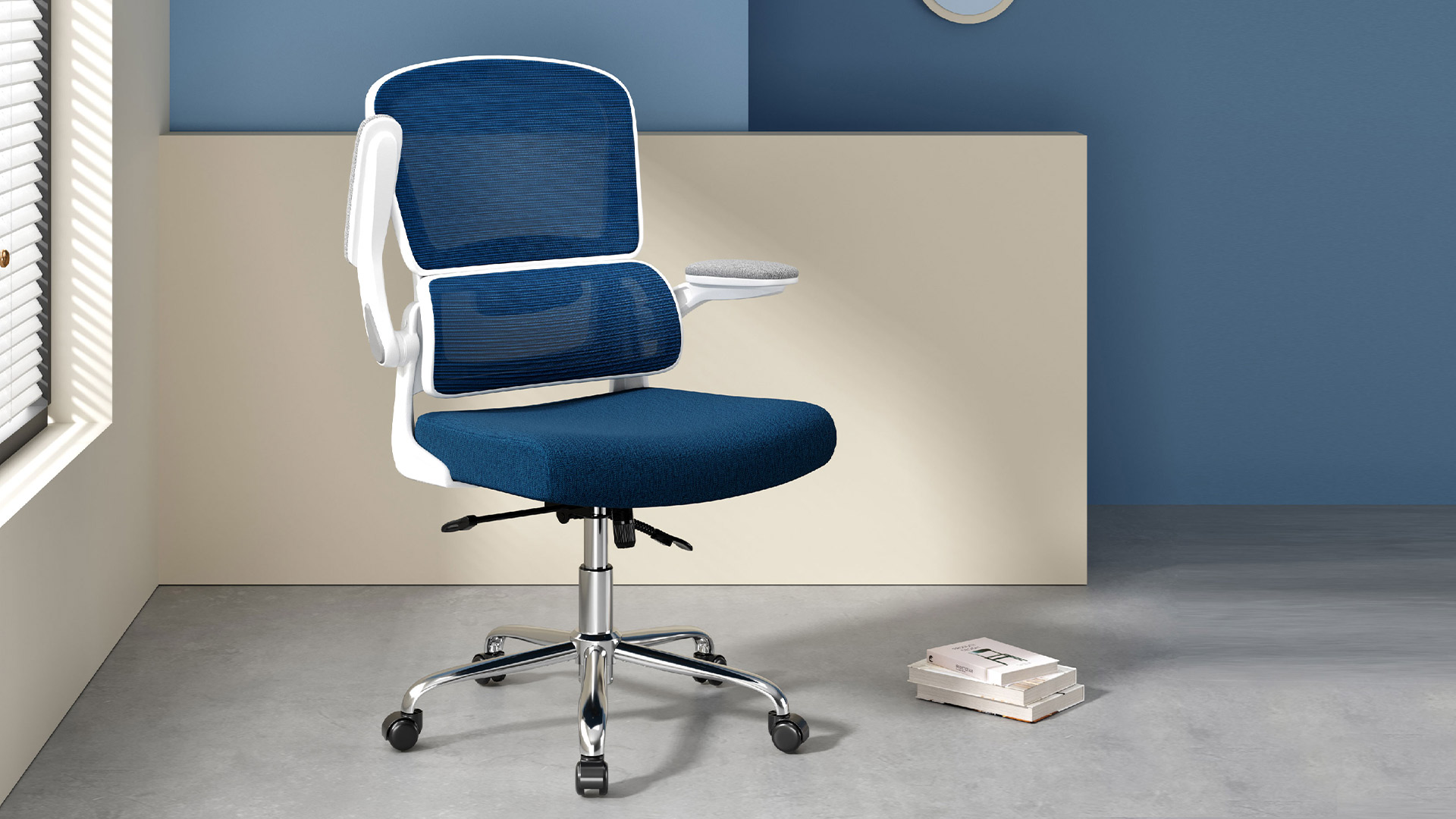 Not available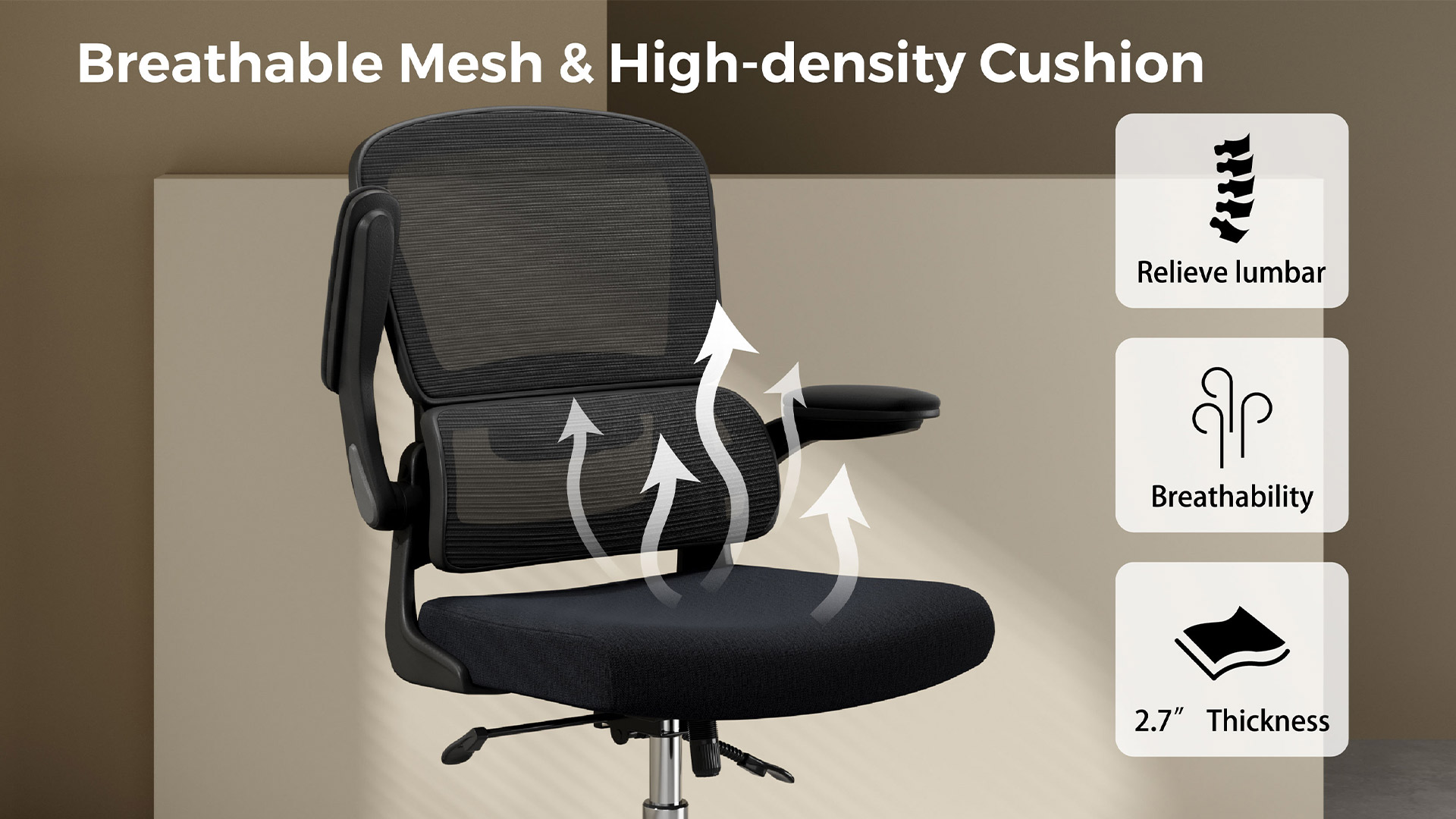 Not available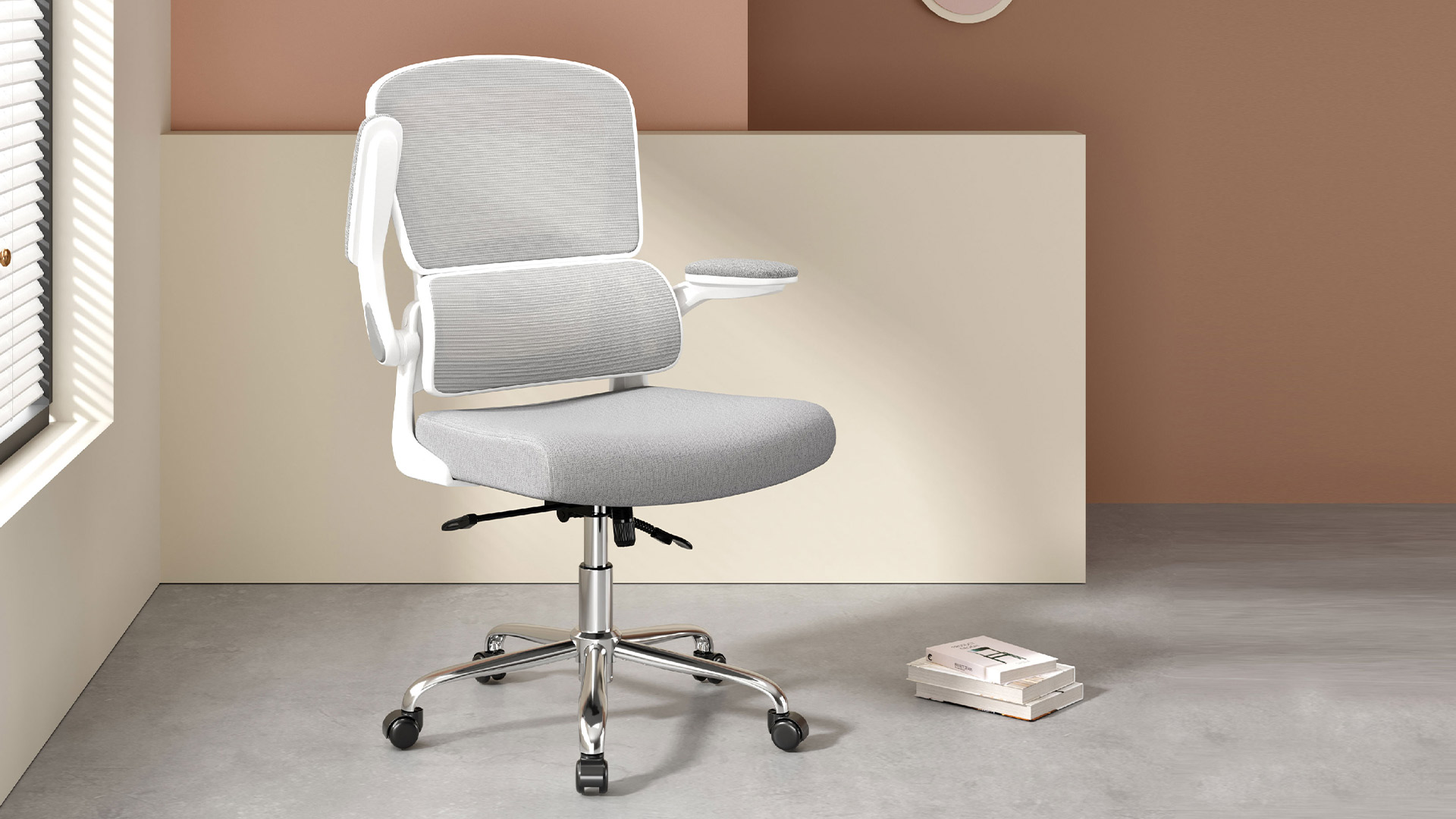 Not available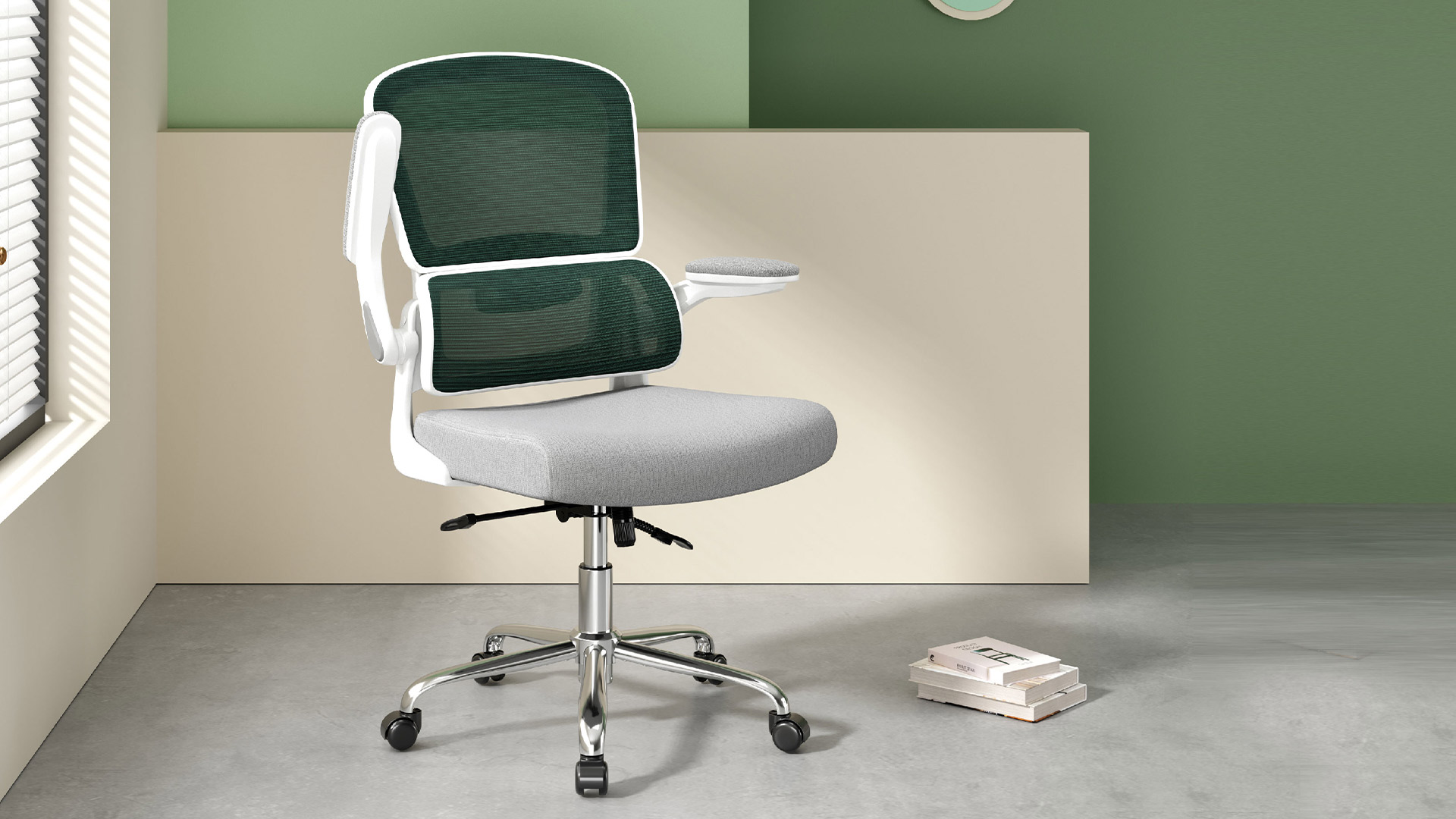 Not available
Buy now
Add to cart
FREE shipping Sep 29 - Oct 02. FREE 30-day returns.
Sold and shipped by Logicfox

Price Match Guarantee
• Bodies of all sizes: 5'2" - 6'2"; up to 330 lbs • Encouraging great posture with up to 6 points of adjustment: Adaptive 2D lumbar support (Front & Back), Adjustable seat height, Adjustable seat tilt , Adjustable tilt tension and Adjustable flip-up armrests. • 8+ hours of comfortable work • BIFMA Standards & SGS Certificed
• 3-year warranty
Logicfox Ergonomic Office Chair: Double Lumbar Support is designed with an adaptive 2D lumbar support. This is an excellent design, we called as Lumbar & Back Separation Design. It provides full support for your waist and relieves your lower back pain. It also provides multiple lockable positions and up to 40° seat tilt range.
Deep dive into specs

Features
Specs
FAQs
reviews
4.7
Working for prolonged hours can be dreadful and tiring. Most of the employees that work for longer hours suffer from back pain in the lower portion of their body. It is due to the gap that is between the seat and your spine; ergonomic lumbar support office chairs fill the gap between the seat and lumbar spine. It further supports the lower back portion and delivers an excellent posture and higher comfort. Lumbar support chairs by Logicfox manufacture comfortable office chairs that promote global health sitting. It has been solving the issues caused by traditional office chairs and other bad sitting habits. Going for ordinary chairs may cause many health hazards, find out the benefits of using ergonomic lumbar support office chairs, and how Logicfox ergonomic office chairs can be your right choice.
Ergonomic Office Chair that Guarantees Correct Sitting Posture
Support Backbone: Lumbar support chair adopts the shape of your body and gives your natural comfort. It lowers the tension on your lower body and saves your distorted spine from severe pain. It provides a natural body position, unswollen legs, and better blood circulation. Avoids compressing disc and distorted. Spinal support chair with spinal Curve: Adjustable lumbar support office chairs are beneficial for prolonged working hours, from which people face severe lower back pain, tingling, numbness, and problems in the nerves located in the spinal cord. Better Posture Habits: Ergonomic lumbar support office chairs are useful in correcting our slouching habits. Its back support naturally adopts the shape of our body and hence provides a natural back support ideal for healthy sitting. This is where Logicfox ergonomic office chairs come in. Ensures Relaxed Muscles: Ergonomic lumbar support office chairs have multifunctional flip-up armrest chairs that keep your muscles and shoulders relaxed. In due time muscle fatigue will start to wear off and strengthen your muscles for long sitting hours.
Features of Logicfox Ergonomic Office Chair with Double Lumbar Support
Adaptive 2D Lumbar Support with Flip-up Armrests
Logicfox ergonomic office chair is designed with an adaptive 2D lumbar support. Its waist support is excellent for avoiding muscle fatigue and lower back pain. Besides, it comes with lockable positions up to a 40-degree seat tilt range that ensures maximum waist support. Logicfox ergonomic office chair has a flip–up armrest that can be rotated left and right for your arm and shoulders to be rested well and also for saving up space. Along with a very comfortable armrest fabric, it consists of a 4 tier structure.
Highly Elastic Tensile Mesh Breathable Seat for Space Saving
Logicfox ergonomic office chair is made up of highly elastic mesh fabric that uses grid waving technology which makes it a super skin-friendly chair. Besides that, the cushions have a thickness of 2.7 inches which ensures a super comfy desk chair. Logicfox ergonomic office chair has a flip-up armrest feature that can be rotated up to be pushed under the desk. This way it will save ample space and give a tidy look be it at home or office.
Multi-Color Selection with Double Lumbar Support and Easy Installation
Logicfox ergonomic office chair comes in 4 attractive colors. Each is full of comfort for prolonged working hours with its double lumbar support. Logicfox lumbar support chair is a BIFMA-certified office chair. It can carry a max capacity of up to 330 Lbs. It guarantees durability for 3 years. Besides that, it is easy to install and requires a no-brainer.
About Logicfox
For years, Logicfox has been an outstanding company in providing ergonomic office furniture. The chairs are carefully crafted by a professional designer for consumer comfort. To alleviate the health issues of the developing world, Logicfox is continuously making an effort to design furniture to suit its body positioning. And so far it has achieved great praise from its customers worldwide. Adjustable lumbar support office chairs are popular for their health purposes. Whether you are working from the office or home office, it's the best choice given its health benefits. To make it easy for you, the office chair from Logicfox has all those features if you're looking for a chair that promotes healthy sitting posture. So go for it, it will surely be the best lumbar support chair to correct one's posture.