Employee Purchase Program
Better pricing
Save on any purchase and get first access to new products and promotions.
Upgraded services
Get more peace of mind with extended free trials and warranties.
Charge it to your company
Just pick out what you want and we'll follow up with your manager.
@dimeloper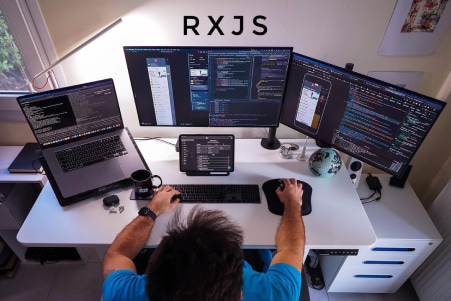 @fidalgodev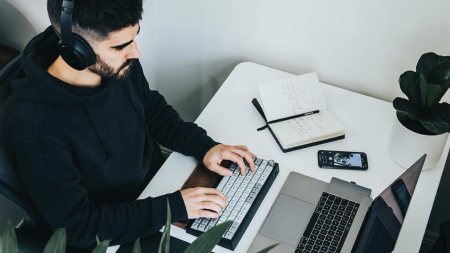 @andresvidoza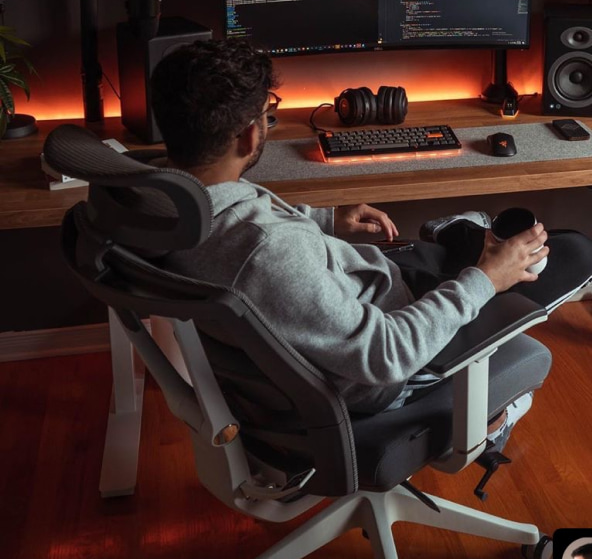 @daniel_tomas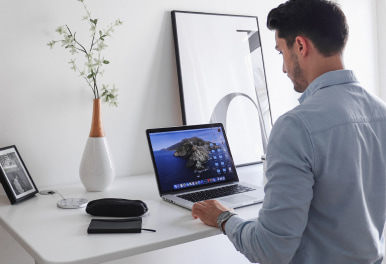 @morgan.codes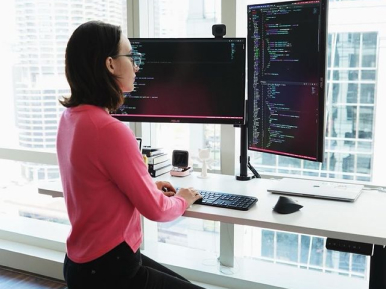 1,000,000 people across 100,000 organizations love their offices.
Save on a great day at work.
Autonomous - A world-class provider of ergonomic office tool solutions.
Our products include ergonomic chairs and electric standing desks, as well as active working devices that allow employees to work comfortably while also providing health advantages throughout the day. Now, you and your office could benefit from these tools with great deals available through the employee purchase program from Autonomous. Upgrade your office with our employee discount program and save big on office furniture upgrades for your entire team! All you need to do is sign in with your corporate email to enjoy the employee benefits from Autonomous.
What is an employee purchase program and its benefits?
An employee purchase program is a special program in which employees can use their company credentials to get special access to discounts on bulk furniture orders for their teams and colleagues. It's a great way to save on office furniture upgrades while simultaneously taking advantage of special benefits only offered to company employees who purchase on behalf of their companies. Many stores offer employee purchase program benefits to incentivize offices and clients to make big and much-needed upgrades that they might otherwise be hesitant to do because of budget limitations or concerns over excessive costs. The Autonomous deal for employees is a great way for employees to receive special discounts and get incredible value for some of the best smart ergonomic office tools on the market. With the employee discount program from Autonomous, employees can save big on bulk items for their offices by simply logging in with their corporate email addresses. This gives you access to special pricing not available otherwise. For anyone looking for employee benefits from Autonomous, the employee purchase program promises to offer some of the best discounts and save your company from making unnecessary sacrifices in order to meet budgetary requirements. Get the best equipment at low prices, with no compromises.
Upgrade outdated office equipment
Your office may not have been updated in several years, and that could be a problem! Aging office equipment can be unreliable, uncomfortable, and dirty. Why not take this opportunity to upgrade some of that old equipment with new, fresh ergonomic office tools from Autonomous? With the Autonomous deal for employees, you'll get some great office upgrades that are much needed and in some cases, long overdue. Get your company on the right track with the best new, modern ergonomic office tools available from Autonomous.
How Ergonomic Office Furniture Affects Employee Productivity
The employee purchase program is a great way to boost your office's productivity. Each piece of office furniture contributes to increased productivity. Workplaces don't have to replace all of their furniture at once, but more and more businesses are taking efforts to replace drab and uninteresting furniture with beautiful, modern alternatives. It's a small price to pay for a happier and more productive workplace! There's nothing more infuriating than sifting through mounds of trash while on the job. This disorder can result in irritation, decreased productivity, and difficulties finishing activities. Employees spend an average of 4.3 hours each week looking for papers, according to one research. Important papers and documents may be maintained and arranged with the right office furniture. Employees can more effectively fulfill deadlines, prepare for meetings, and answer phone calls when they take advantage of the employee benefits from Autonomous to upgrade their organizational tools. According to the American Chiropractic Association, low back pain is the largest cause of disability globally and one of the most prevalent causes for missed work. Obviously, you can't maintain high productivity rates if someone is always absent from the office. Ergonomic furniture prevents pain and damage while also encouraging people to come to work since they will be comfortable. It's good to have a workstation from the Autonomous employee purchase program that you can call your own and an ergonomic chair that will support your back if you spend 40+ hours a week away from home. When their employers offer them high-quality furnishings, employees feel cherished and appreciated. This alone improves business morale since people are more motivated to come to work and perform their best.
Invest in Ergonomics Now
What are you waiting for? There's never been a better time to save on ergonomic tools for your office, especially as companies begin to transition to a post-pandemic world and more and more employees begin their transition back to traditional office working environments. The employee purchase program from Autonomous gives you a great opportunity to save on your office furniture as well as your teams and colleagues. Shop Autonomous today and check out some of the great Autonomous employee discounts available now!
Show more