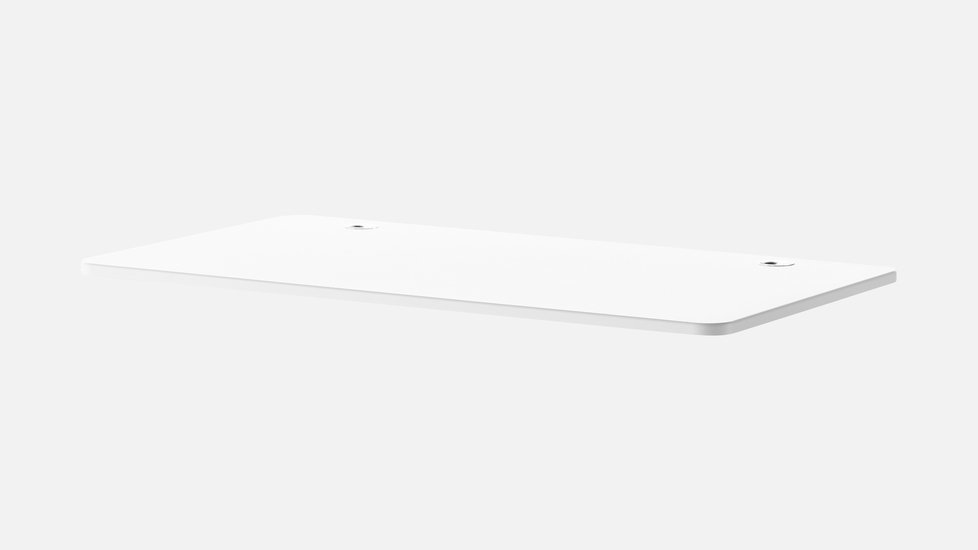 Working from home?
Get special pricing
Ships by Apr 18
|
Free & flexible shipping
Charge it to your company
We can forward this order to an office contact and request payment on your behalf.
Save up to 10%.
SmartDesk Surface at a glance.
• Pairs with Autonomous SmartDesk Pro & Core
• Not compatible with desk frames made in collaboration with partners
• Matte or standard finishes
• Warp-proof MDF wood option
• Scratch-resistant bamboo option
• TSCA & REACH certified for safety
• 1-year warranty
Deep dive into specs
How to Find the Perfect Office Desk Top for Your Workspace
As we approach the age of hybrid working, a lot of us have come to expect a flexible schedule from our employers, whether we work remotely full time or come into the office a few days a week. It's a new, untested way of working and you might be finding it difficult to find ways to make your workspace a place that feels truly your own. Whether it's for your home office, or for the office you visit a few days a week, there's no better way to personalize your workspace than with a beautiful office desk top. Your work desk top is your canvas, the foundation for everything you do, the place where you keep all of your most important tools and where you spend time coming up with great new ideas. Regardless of your occupation, having a solid, high quality office table top is a must. But it can be difficult to decide what kind of surface is best suited to your needs. There are lots of great options out there, with different materials, shapes, and sizes. It's important to consider what you use your desk for the most, and from there you can determine which top of desk is ideal for you. To help you choose the right table top computer desk, we've put together a guide so you can consider all the factors you need to look for before taking the plunge. Once you've decided which office desk top is perfect for you, you'll be on your way to a happier and more productive work day.
Find the right material for your office desk top & Find the perfect finish work desk top for your aesthetic
The material you choose for your office table top is a critical decision that affects not only the look, but the longevity of your desk as well. While you can definitely rule out a plastic or metal surface (they tend to feel cheap and don't resist wear and tear), a solid wood slab is often what people go for, especially when they make their own custom desk. Solid wood is a great choice, though often the wood can contract and warp its shape over time. A happy medium is to go with a high quality, warp-proof medium-density fibreboard (MDF) wood. This material is made from processed wood, which is then recombined into a sturdy and rock-solid structure that retains its integrity and doesn't change shape over time. It's reliable, durable, and best of all, it's easy to customize with different wood finishes for a natural look. While clean, simple colors like black and white might be more fitting for a modern vibe, a lot of people enjoy the classic charm of a wooden surface. You can find an MDF wood table top for a desk that has a light bamboo finish, which is great for lightening up a space but still retaining that classic wood feel. A white oak finish combines a sense of modern style with a classic undertone, giving your workspace a unique feel. If you're feeling more colorful, you can also get an office desk top finish with unique artwork to give your office space a pop of color. Choose from several great custom art designs from the Autonomous artist community. It's a great way to give back to the artists and give your space a more unique look and feel.
Consider the ease of assembly- Check the weight of your office table top
You'll also need to consider how to attach the top of the desk to your existing smart desk frame. Consider where the mounting points are, as that will determine what measurements you need to take for your eventual purchase of an office desk top. You'll also need to consider what tools you need in order to assemble the tabletop and frame. If you've got a power drill, you'll just need to carefully measure the points where the frame attaches to the work desk top. However, if you purchase a frame and office table top from the same manufacturer, you won't have to deal with as much of a headache when it comes time to assemble. Autonomous office desk tops and frames come with all the tools and screws you need to make assembly a breeze. Your frame must be able to support not only the weight of the table top, but all the tools and equipment you plan on using it for. So be sure your office desk top weight doesn't exceed the weight limits of your existing frame. If the table top is close to the maximum weight, you'll need to consider either a stronger frame or a lighter table top, because once you start adding your computer, monitor, peripherals, printers, etc, you could be dealing with structural integrity issues that could cause damage and bring you all the way back to square one.
Easy steps to assemble your own standing desk with Autonomous office table top
If you choose an Autonomous DIY desk frame with a custom top, assembly couldn't be easier. The top and frame come with simple assembly instructions, plus all the tools you'll need to put everything together in just a few minutes. Autonomous products are engineered to be useful, ergonomic, and long-lasting, but we've also kept the assembly process as painless as possible so that you don't spend hours trying to figure out how to put everything together. If you're looking for a step-by-step guide, check out this blog with all the detailed instructions you'll need to get your desk assembled. It's a piece of cake!
Autonomous SmartDesk Surface - The brand you trust
Autonomous serves thousands of customers working from home and in their offices all over the world, with products backed by a 30-day trial and a 1 year warranty or more. These desks are built to last, with a smooth and durable finish that withstands the wear and tear of ordinary work. Plus, with a new matte coating, they are even more durable, scratch-resistant, and UV-resistant, meaning they'll preserve their character and colors for much longer. SmartDesk Surface is the perfect foundation for your ergonomic workspace. Discover all the unique color customization options and start shopping for your ideal office desk top today.
Autonomous White Desk Top
In the post-pandemic era, corporate offices are thinking about a hybrid model of work. This means you will be working some days of the week from your home and will appear in the office for the rest of the days of the week. So, you should have a home office where you will work. You need a white desk top in that office space so that you can work comfortably. You can place your important office accessories, laptop, mouse, etc., on that white desk wooden top. If you wish to boost your productivity while working from home, you should invest in an Autonomous White Desk Top. The rest of the white table top for desk features printed designs on the top surface. There are around three UV-protecting layers on these white desk tops. We provide it with a fresh look, and absolutely scratch-free to feature additional durability to the customers. The smart desk top doesn't ask you to keep the cables on top of the surface. Instead, you can use the silicone bordered grommets to keep the cables away from the table. This way, you won't have to worry about frequent friction and fraying. These white desk tops are environment-friendly. In addition, the strong and sustainable products are generally certified with TSCA and REACH. You can choose warp-proof MDF wood. Most of the colors feature a matte finish, but you can go for standard finishes as well. The Autonomous White Desk Top length is around 53 inches, and the width is around 29 inches. It is around 47 lb in weight. It gets the benefit of the Autonomous SmartDesk Pro and Core.
Reasons to choose a white desk top for your working desk
The white table wood top will complete your home working space with keeping important office accessories on top of this office desk. If you work with a laptop, you must keep it on top, this way, the laptop will not get heated up. Apart from these, they are good for improving your working posture. If you sit on an office chair and work on the white table top, you don't have to worry about back pain ever. The white table wood tops are capable of accommodating more than one person's laptop at a time. So, if you want, you can share your concept with other team members. They are also good for creating a perfect black and white gaming setup and can fit in small spaces as well. White is the color of peace. It calms your mind and makes you productive and remains in a good peaceful mental condition all the time. That is why for office use, people purchase mainly white table top for desk. It makes good study tables as well. You can get two white table tops, one will be for office space at home and another for your kid's room. This product is pretty affordable and comes in a variety of designs.
FAQs
Don't see the answer to your question?
Can I use PayPal to pay for this desk?
Due to transaction limits, we can only accept PayPal payments from the 1st to the 15th of every month. PayPal's account policy permits us to accept a limited volume of payments per month, and with current sales volume, we normally reach our limit by the 15th.
We do! We have shipped to more than 60 countries so far, and we're still counting! Please select your country for localized checkout and appropriate pricing, duties, and taxation processing.
The SmartDesk in Artist's x Autonomous collection is available in the US only. We are considering worldwide availability so stay tuned for updates.
How long does shipping take?
Once your order is processed (less than 1 business day), shipping takes 3-5 business days for continental US addresses and 12-15 days for international orders.
Concerning The SmartDesk in Artist's x Autonomous collection, because this is a pre-order product, our team needs to arrange the production and shipment logistics. Please bear with us during this process. You will receive your pre-order special SmartDesk no later than 45 days after you complete the order. Thank you for your patience.
Can you give me more information about your 30-Day Trial policy?
If you don't like your desk, we'll take it back. It's that simple and easy. You have until 30 days after delivery to build and use your desk. If you change your mind, you can then request to return the desk for a full refund (we even cover shipping!), no questions asked. This policy applies to all desks delivered inside continental U.S. and returned in their original packaging only. International orders do not qualify for this program. Please note that the returned standing desk needs to be in its original packaging. If not, we reserve the right to refuse your request.