Smart Products
20 Space Saving Office Chairs for Your Stylish Office 2023

Autonomous
|
Jun 7, 2022
2,287 Views
Whenever there is a use of the word 'saving,' we all turn our attention towards it. Humans are drawn to saving things such as money, time, space, effort, etc., in many ways. Sure, it is human nature to get something better for them, which doesn't demand much. And the example of a workplace is somewhat similar. We all have looked for cheap yet comfortable office furniture while setting up our home office amidst the pandemic. After all, what's the shame about? A space-saving office chair will help you utilize the tiniest corner of your house without disturbing the entire work-home balance.
Space-saving desk chairs have many benefits other than just being low on price and space. If you have been searching for desk chairs for small spaces or need an ergonomic office chair that is comfortable and space-friendly, here are some of the top office chairs for small spaces.
Top 20 Best Space Saving Chairs for Your Workplace
It is without a doubt that only an ergonomic chair can be suitable for today's workplace. The long working hours and the workload makes all of us exposed to various stresses, and having improper seating on top of that will damage human health, both physical and mental. The best ergonomic chair comes in various shapes and sizes so each person can choose the product according to their needs.
Our list of small comfortable office chairs only includes the best ergonomic chair for small space, so your health and efficiency is not compromised even if you are a little restricted on space.
1. KERDOM Vertical Mesh Task Chair: Flip-up Arms
This space saving office chair can help you avoid aches and pains. From the backrest to swivel capabilities and an adjustable seat height for comfort, this ergonomic desk chair has everything you'd expect from a more costly model. It doesn't have a headrest, which is something to keep in mind if your neck and upper back are bothersome.
2. Skyline Decor High Back Office Chair with Black Frame: Flip-up Arms
This space saving computer chair looks traditional and old-school in style, but it doesn't mean it doesn't have any know-how about office ergonomics. The Skyline Decor office chair will transform your workplace for the better. A strong metal frame and wheels support the seat cushion and the comfortable backrest, making it ideal for everyday usage. It's simple to move around even if you're tethered to your workstation.
3. Skyline Decor Drafting Chair: Foot Ring and Flip-Up Arms
It combines daily comfort with a Mid-Century inspired style, making it one of the most popular office chairs among GLAMOUR readers. It's simple to change the seat height and move around your room, and the well-padded seat and backrest will keep you comfortable at home. Back hurts? Well not anymore mate!
4. KERDOM Primy PR-934 Office Chair: Flip-up Arms
This space saving desk chair has a sleek and attractive design, and it adjusts to your weight as you sit, with elastomeric fabric that molds to your shapes to keep you comfortable and supported.
5. KERDOM Primy Drafting Chair: Foot Ring & Flip-up Arms
This high rotary drawing chair has a foot stool with adjustable height, and the 90 degree overturned armrest design can save a certain amount of space, which is very suitable for standing desks, sitting desks and bars.
360°rotating chairs can facilitate communication. Smooth rolling casters allow you to move anywhere you want. Its five claw base can evenly disperse the pressure applied on it, always maintain stability, and reduce the sound when sliding.
6. Trio Supply House Executive Office Chair: Flip-up Arms
This Trio Medium Back Executive Chair is sure to upscale appearance to your office with its attractive stitched seat and back, made of upholstery. This space saving office chair comfortably fits users up to 220lbs, features built-in lumbar support, padded flip-up armrests. It includes a silver color 5-star nylon base with dual nylon casters. Get the most out of your next office chair with this ergonomic curved back chair.
7. Trio Supply House Mesh Office Chair: Flip Up Arms
The Trio Task Chair is a fun, lightweight office chair that features breathable mesh back support, pneumatic seat height adjustment with adjustable tilt tension control, fabric mesh seat cushion, flip-up armrests, durable nylon base with non-marking casters and fits people up to 200lbs.
8. KERDOM Office Chair: Flip-up Arms
The mesh back of KERDOM's chair has excellent elasticity, completely suitable for the waist and back curve. As the owner of the high-end brand FelixKing, we are a company with a professional design team and a mature supply chain, focusing on the design and sales of ergonomic office chairs. With the concept of persistence and innovation, we are committed to providing quality and efficient services to our customers.
9. KERDOM Office Chair: Elastic Mesh & Adjustable Backrest
This modern adjustable high back chair has an ergonomic S-shaped curve design. This space saving office chair can relieve stress and relax muscles.You won't get tired even if you sit for a long time.
10. Skyline Decor X10 Gaming Chair: Flip-up Arms
This high back racing style space saving computer chair will outperform your couch with healthier benefits. The ergonomic design of this space-saving gaming chair offers generous padding with a wing style back to cradle your torso. The padded arms provide a comfortable resting position while holding your controller and relieve pressure off your shoulder and neck. If you're playing on your computer and want to get closer to the action the arms flip backward to pull yourself underneath the desk without having to adjust the seat height.
The tilt lock mechanism underneath the seat locks in an upright position when you no longer want to lean and rock back. To be considered a true gamer you need a dedicated gaming chair to take your gaming to new heights, whether you have followers who watch you on a streaming service or like to interact with other gamers online.
11. KERDOM Office Chair: Waterfall Seat Edge
This space saving office chair's ergonomic backrest fit the natural curve of the lower back, relieve the pressure on the back. High density mesh back, flexible supportive, breathable. Thick padded seat cushion make you comfort all day.
You can flip the arms up and put the chair under the desk for saving space. The home desk chair can be placed in a relatively narrow area.
12. ErgoChair Pro
ErgoChair Pro is a fully adjustable and space-saving office chair. It has a back with curved support to conform to each body type. The seat is perfectly cushioned, and the armrests are made to provide the right angle to elbows and shoulders. The adjustable height, armrest height, seat tilt, and backrest make this product a great pick for the user. It has a weight capacity of 300 pounds so people who worry about this product being weak can relax.
13. ErgoChair Plus
ErgoChair Plus is a highly flexible and versatile chair for people who have to move a lot while working. The wheels allow a seamless experience while keeping the chair stable and sturdy. The back support is cushioned and the mesh structure gives a perfectly engineered support to the back. This is one of the best computer chairs for small spaces.
The weight capacity of this chair is 300 pounds, and frameless construction adds to the strength and durability of the product. ErgoChair Plus also has active spinal support that keeps the back straight and comfortable.
14. ErgoChair Recline
ErgoChair Recline is a great substitute for your basic computer chair. It is a computer chair for a small space that is more comfortable than your couch. Thanks to the smart features and many technologies engineered into this piece of furniture. Ergo chair core comes in two attractive colors, grey and black; the mesh back allows comfort and breathability to the maximum point.
Moreover, the chair has an adjustable height, armrest, and seat title. The comfortable foam seat makes sitting on it for hours feel like a breeze. The lumbar support and reclinable back add to the versatility of this product.
15. AvoChair
This stylish piece of furniture will surely catch a glance or few. It is tiny and an ideal space-saving office chair. The most commendable features include adjustable height, armrest, back tilt, and tension adjustment. Moreover, the elastomeric back seat of AvoChair made of mesh adds to the aesthetic and makes this product breathable for the user. The chair has a weight capacity of 250 pounds combined with a sturdy aluminum alloy base.
16. Autonomous ErgoChair Junior
The 100% recyclable tough-as-nails polymer shell will support up to 275 lbs and happily take any knocks thrown at it without looking worse for wear. Simply lock the casters if you need to moderate movement for a younger child. BIFMA and Greenguard certified fire-resistant, robust and non-toxic.
17. Techni Mobili Mid-Back Mesh Office Chair
This Techni Mobili space saving office chair brings a stylish and modern look to any work environment, features padded flip-up arms to fit under your table top, breathable mid-back mesh support to keep you cool and its seat is made of Techniflex upholstery,
18. Trio Supply House Office Chair - White: Chrome Base On Castors
This space saving foldable desk chair with fixed armrests in white has your back if you need a supportive, comfortable, and stylish desk chair.
The seat is deep, exceptionally wide, and padded generously to give it a roomy feel. The swivel seat and backrest are covered with white mesh fabric that promotes airflow.
19. Flynn Office Chair
This piece of furniture is as modern as it gets. It is modern, offers a classy look, and has a very minimalist yet attractive design. The upholstered chair is perfectly cushioned at the seat and the back. The handy swivel base and padded seat make this space-saving office chair a great choice. Moreover, the chair has castors too for smooth movement. The only drawback is this chair doesn't have armrests.
20. Humanscale Diffrient Office Chair
A popular space-saving office chair for people who have to spend long hours working. The ergonomic chair is both comfortable and versatile. It is upholstered for maximum comfort and great aesthetics. The chair has a back adjustment system that will conform to every body shape and type.
21. Comhoma Office Chair
The Comhome office chair is a great deal for an affordable price. It is a complete investment for a strong back and an optimum posture. The adjustable seat makes it easy to sit and cater to each individual's needs. This space-saving office chair makes working for long hours comfortable and doesn't tire your body.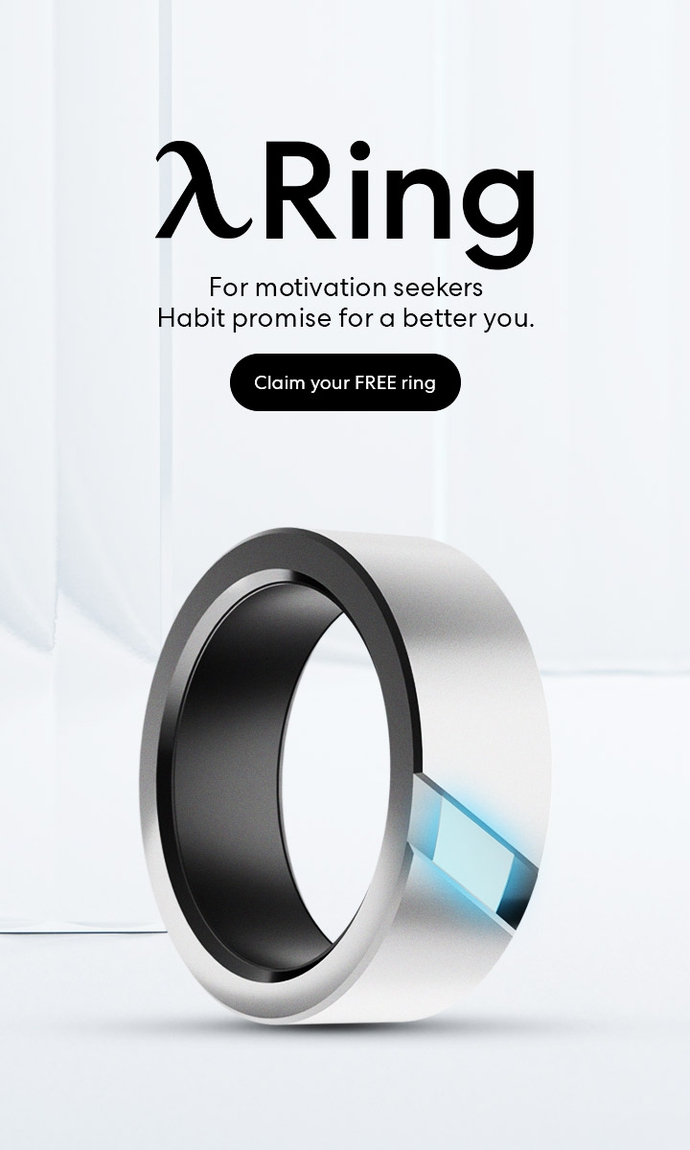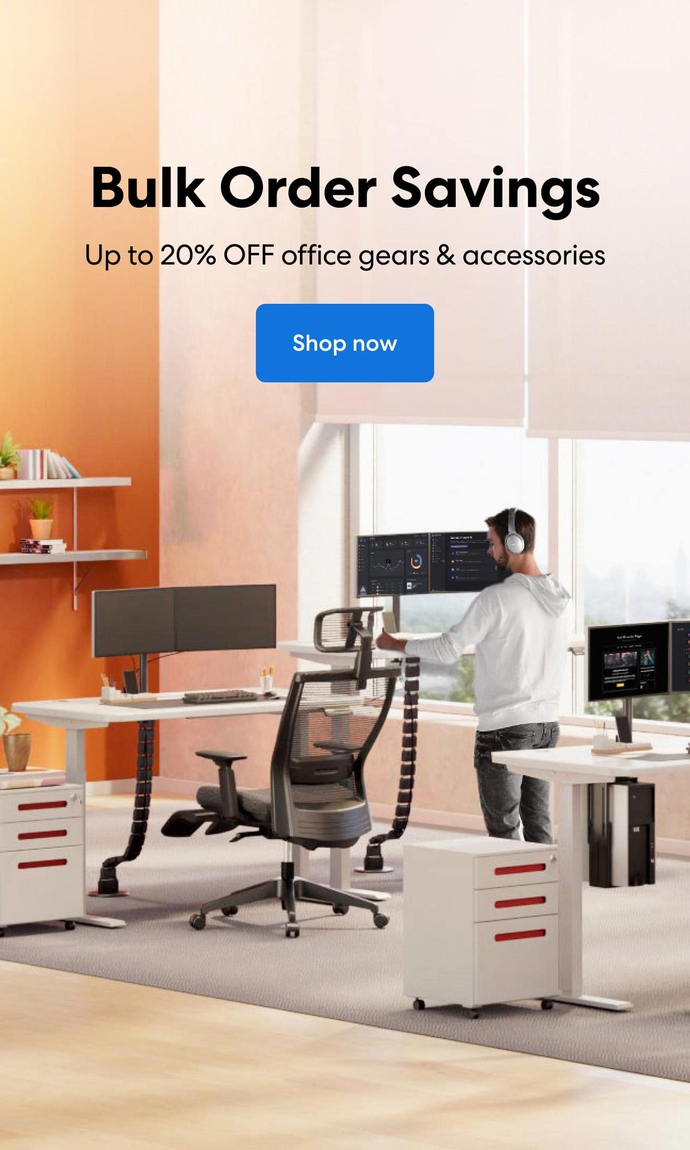 Subcribe newsletter and get $100 OFF.
Receive product updates, special offers, ergo tips, and inspiration form our team.