Smart Products
15 Bluetooth Speakers With Microphones - Reviews & Ratings

Daniel Anderson
|
Mar 29, 2023
3,578 Views
Are you tired of struggling to hear or be heard during essential conference calls? If you want to make a good impression and ensure that your voice comes across clearly and concisely, a high-quality portable Bluetooth speaker with a built-in microphone is an investment that can go a long way in ensuring success in your professional life now that so much office correspondence has shifted online.
With so many options on the market, knowing which speaker is the best for your needs can be challenging. That's why we've compiled a list of the five best Bluetooth speakers with microphones for conference calls. These speakers offer excellent sound quality, microphone sensitivity, and noise cancellation, making them the perfect choice for professional correspondence. (If you prefer headphones, we also have a list of the best wireless headsets on the market.)
Whether working from home or in the office, these speakers will help you make a great impression and communicate effectively during your conference calls.
Key Features to Consider When Purchasing Bluetooth Speakers with Microphone
Sound Quality and Volume
Poor sound quality or low volume can make it difficult to hear other participants or be heard yourself. Make sure the speaker you choose has a clear and crisp sound and enough volume to fill the room without distortion.
Microphone Sensitivity and Noise Cancellation
During your professional correspondence, you want to ensure you come off as concise, clear, and articulate as possible, and unnecessary noise and clipped audio can get in the way. Make sure the Bluetooth speakers you purchase have good-quality wireless microphones so you can always make a good impression.
Battery Life and Charging Options
Regarding conference calls, you don't want to constantly worry about battery life or deal with the hassle of frequent charging. Choosing a Bluetooth speaker with long battery life and convenient charging options, such as USB-C or wireless charging, is essential.
Compatibility with Devices and Conference Call Platforms
Ensure that the PC Bluetooth speaker you choose is compatible with the devices and conference call platforms you will use. Some speakers may be optimized for specific platforms, while others may have broader compatibility. Compatibility is an essential factor to consider to avoid any technical difficulties during a call.
Design and Portability
If you will be taking your Bluetooth speaker with you on the go, it's essential to choose one that is lightweight and portable. Some speakers are small and compact, while others have handles or straps for easy carrying. In addition to portability, the speaker's design should also be considered. A sleek and professional design can make a better impression during conference calls.
Best Bluetooth Speakers on The Market in 2023
Many products are on the market, so it can be challenging to make the right decision. Let's look at the best Bluetooth speakers with a microphone on the market now.
1. Ampere SoundSpa: Shower Speaker & Ambient Light
Transform your shower into a tranquil oasis with the Ampere SoundSpa. This innovative shower speaker not only delivers exceptional sound quality but also features ambient lighting to create a soothing atmosphere. With its water-resistant construction, you can safely enjoy your favorite tunes while indulging in a relaxing shower. The SoundSpa's simple installation process and compatibility with various showerheads make it a convenient addition to any bathroom. Enhance your shower experience and unwind in style with the Ampere SoundSpa.
2. Jabra Speak 410
This entry-level portable speakerphone features omni-directional microphone for clear, high-quality sound. With an impressive wireless range of up to 1.5m, your conference calls will never be interrupted by a quick pace around your work area. The Jabra Speak 410 also has a beautiful portable design and comes with a travel case for easy transport.
3. Bose Soundlink Revolve+
If you're in the market for a portable speaker with a built-in wireless microphone, you might want to consider the Bose SoundLink Revolve+. This device boasts 360 degree sound and noise-canceling technology, so you can enjoy crystal-clear, stereo audio during your conference calls that makes it feel like you're right there in person. The Revolve+ is also great as a portable device for use whiIe traveling.
4. Anker Powerconf
If you're looking for the best Bluetooth speaker with a built-in microphone that doesn't cut corners on audio quality, the Anker PowerConf is a compact and budget-friendly option that offers six microphones and noise-cancellation technology, ensuring a disturbance-free experience for your professional calls. You can connect it to two devices simultaneously and enjoy wireless range up to thirty feet.
5. Ultimate Ears Wonderboom 2
For a wireless speaker that offers stereo sound and hands-free calling for an uninterrupted and smooth experience when calling with your colleagues, you might like the Ultimate Ears Wonderboom 2. With a built-in microphone,an amazing wireless range of up to a hundred feet, and a comfortable battery life, this portable speaker is perfect for a work-from-home setup that aims to combine presentation and utility in one lovely combo. Plus, it's water-resistant and comes in fun, vibrant colors to match the other PC accessories in your computer setup and add personality.
6. Amazon Echo Dot
This popular smart speaker can be used for conference calls and even gaming PC setups with its builtin microphone and hands-free calling feature. It can connect to other Echo devices to create a network of speakers for larger rooms, if you need it for your team in the office and corroborating with international colIeagues, gives wireless room of up to thirty feet. The Amazon Echo Dot also works with smart assistants like Alexa, allowing you to control other smart devices, set reminders, etc.
7. Jabra Speak 710 MS
Online meetings are a worldwide trend that will be around for a while. Hence it would help if you had a good quality Bluetooth speaker with a microphone that performs both actions effortlessly. The Jabra Speak 710 MS is a premium quality speakerphone with many notable qualities.
This speakerphone has one directional mix, which prevents noise transference and annoying disturbances, which are often the case with an old-style microphone. The Jabra speaker efficiently cancels out the background noise, making it suitable for carrying out professional work meetings amidst a busy office. Additionally, it provides musically immersive sounds. Although it has a luxurious appearance, it doesn't look as fashionable as its common Bluetooth speakers.
8. Sony SRS-XB Wireless Speaker
The Sony SRS is a foolproof choice for a party animal who wants to maintain their performance and ambiance. This speaker operates with Bluetooth, allowing you to listen to your favorite songs on repeat. The speaker can catch all audio levels and frequencies and transmit them effortlessly. One of the first things making it suitable for big parties is its eye-catching design and appeal. Besides style, the design is also made to be waterproof and transmit sound from both the top and the end. 
But one limiting factor of this speaker is that it is more reliable for entertainment and might be better for a Bluetooth speaker for office use. You cannot expect it to work for top-quality serious office use as voice-enhancing features need to be improved in this product. There is no active noise cancellation nor omnidirectional sound control, both highly desired for professional meetings. But for occasional work and gaming calls, the Sony SRS can get the job done. The speaker also has a moderate battery life with 12 hours of playback per charge.
9. Tribit XSound Go
The Tribit XSound Go is a portable speaker that fits your tiniest bags wherever you go. This one is right in many budgets and prices for less than $50. The speaker has been running in the top lists for Bluetooth speakers for many years, thanks to its compact design yet big, unbeatable performance quality.
The XSound Go is small enough to fit into a laptop bag; it runs 10.5 hours on a charge and charges via USB-C. Plus, the speaker can survive a half-hour dunking in 1 meter of water for 30 minutes. It beats almost all its similarly priced competitors with its loud, full sound - though it can't play as loudly as some expensive picks.
10. Tribit StormBox Micro Portable Speaker
Another praise-worthy product from Tribit, this speakerphone is the most affordable on many lists. It delivers high-quality, clear, punchy sound while canceling all distractions. Its pocket-friendly size makes it ideal for traveling, cycling, hiking, or jogging. The speaker's ability to cancel surrounding noise is note-worthy, and you will love how well it immerses you in music.
11. Sonos Roam
Rated as the best Bluetooth speaker for most people, the Sonos Roam gives heavy audio performance to make it perfect for big-scale indoor parties and outdoors. This speaker gives a clear, crisp sound transmission and even cuts through the noise of the wind, making it perfect for calls while traveling or outdoors.
Despite its small size, the speaker has a loud noise that isn't distorted or broken. It also comes with a built-in microphone and is identical to many expensive options in the market in terms of quality and features. The Sonos Roam offers Bluetooth and Wi-Fi connectivity, making it a portable speaker and an at-home use product for a wide range of needs. It is also compatible with Google Assistant and Alexa, making it a smart speaker.
12. eMeet Luna
The Luna is one of eMeet's newest products that delivers outstanding value. Although it isn't nearly as stylish as some of the other alternatives on the market, it has all the reasonably priced functions. It also performs well as a microphone for informal and formal meetings. However, if you live near a busy street or work in a noisy office, you might want to choose a more clear device. Despite this, it suppresses noise and has a powerful, clear, and adaptable speaker.
13. Anker Bluetooth Speakerphone
The Anker Bluetooth speakerphone is a perfect beginner to mid-level performance speaker with a microphone. This microphone has a 360 degrees array to catch voice, making it one of the best Bluetooth speakers for office meetings. It can work with up to 8 or 10 people in a room; thus, it is a versatile product for conference rooms.
This Bluetooth loudspeaker charges and connects to your PC through USB-C, quickly establishing a Bluetooth connection with your smartphone and tablet. You may also use the speakerphone's internal 6,700-mAh battery to charge other electronic gadgets. For call time, the battery life is rated at 24 hours.
14. JBL Flip 6
A mid-price speaker option with no extra features you don't want to pay for. This speaker is a prime example of modern Bluetooth speakers with all the basics. The design is portable and travel-friendly.
The Bluetooth connectivity is exceptional, making it versatile for heights and lows. The speaker blocks surrounding noise and give you a fully immersive audio experience. You will also get extra features like Wi-Fi connectivity and voice assistant. Additionally, despite its diminutive size, the speaker's warm, well-balanced audio output is far more potent than you may anticipate.
15. W-King D10 Bluetooth Speaker
One of the best Bluetooth speakers with a microphone for gaming and office, this portable and stylish speaker comes at a pretty price. If you are looking for a device that isn't heavy on your wallet, your search ends here. Delivering both professional work experience and the life of the party, the speaker is useful for many needs.
Can I Use a Bluetooth Speaker  With a Microphone for Conference Calls with Any Device?
In most cases, yes. Bluetooth speakers with microphones are designed to work smoothly with a wide range of devices you might use on the daily. However, it's essential to check the speaker's specifications to ensure it works well with the device you plan to use.
Some conference call platforms might also have specific requirements for the speaker, so it is generally a good idea to check with the platform's support team or website to ensure it is compatible with your speaker.
How Important Are Microphone Sensitivity and Noise Cancellation for a Bluetooth Speaker for Conference Calls?
High-quality microphones with good sensitivity can pick up your voice clearly and accurately, even from a distance. Effective noise cancellation can also help to eliminate background noise and improve the overall quality of the call, so you can be sure that other participants clearly hear you and that you can hear them just as well, creating a more productive and effective conference call. Investing in the best headphones for work and good quality tech gadgets is essential.
Investing in a high-quality Bluetooth speaker with a stand and microphone is an excellent way to improve your communication and productivity during conference calls.
Sum Up
This guide explains the factors one should consider when purchasing Bluetooth speakers with a built-in mic, gives an overview of some top products on the market, and answers some frequently asked questions. We hope this guide was able to help you narrow down your options and make the best decision for purchasing Bluetooth speakers that will enhance your conference call experience and help you communicate effectively in all your correspondence, as well as doubling as a PC gaming accessory.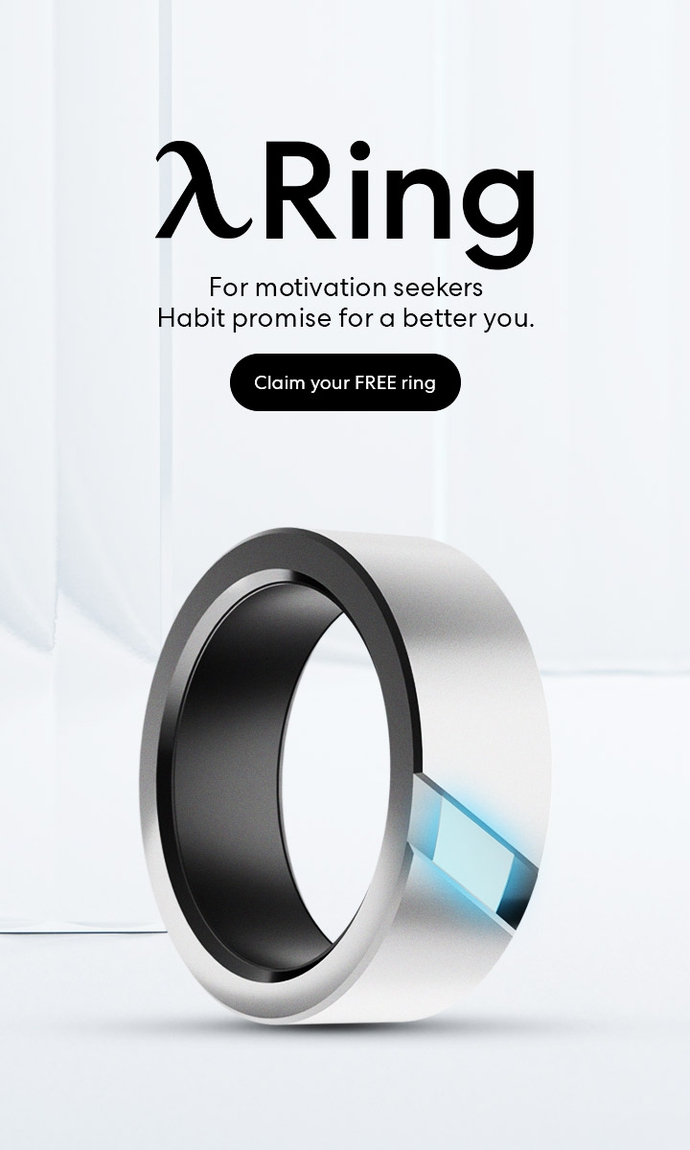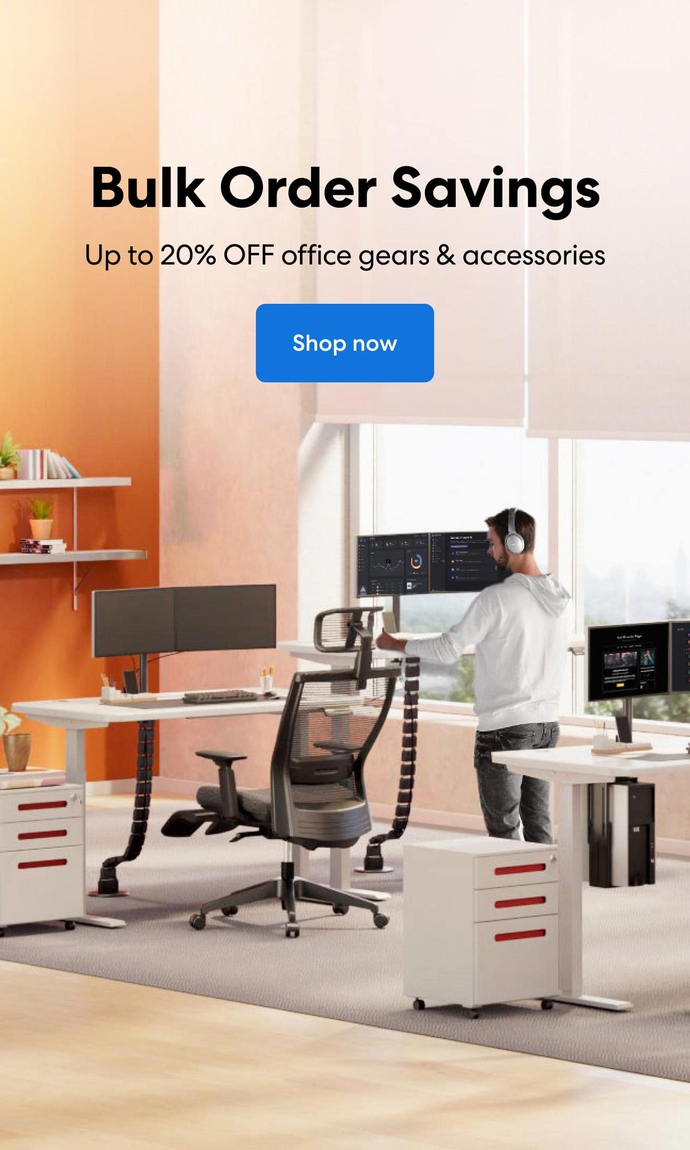 Subcribe newsletter and get $100 OFF.
Receive product updates, special offers, ergo tips, and inspiration form our team.