It is important to choose furniture for your home that reflects your personal style and the space's overall design. Furniture for your backyard or patio can add personality to your space, but choosing the right set can be tricky. Choosing the right outdoor garden furniture collection depends on your needs. You might want to check out wicker or teak collections if you're looking for something durable and low-maintenance. It might be better to opt for wrought iron or aluminum long-lasting outdoor furniture if you're looking for something more stylish. 
It is important to read the reviews of the lasting outdoor furniture before purchasing it to get an idea of how well it has adapted to weather conditions. Whenever possible, try to visit a furniture store in person before deciding to see the best long-lasting outdoor furniture up close.
Some Suggestions Of Modern Outdoor Furniture
Design and functionality should never be sacrificed when creating an attractive, comfortable, and functional outdoor environment. Despite concentrating on the practical aspects of things, would you be happy with a functional outdoor space like a wooden pod for a garden that ignores style? To inspire you to spend time outside and feel satisfied and happy, choose modern long-lasting outdoor furniture that is both beautiful and functional. 
You should ensure that you find the right seller who can provide you with the best products at the best price if you are searching for an Outdoor sectional. While buying furniture, it is important to consider affordability and quality since it would be wise if you could get quality furniture at a reasonable price. Once you have decided on your budget and what type of home office outdoor item you like to purchase, other factors also play a major role. 
Explore online websites as there are many options available, and you can even customize items as needed to find an affordable furniture item with a stylish design and high-quality materials. You may need to visit offline shops or stores and check the product physically for the best outdoor furniture, or you may search the inventory of an online website and choose the long-lasting outdoor furniture you like to compare with other websites from where you can purchase the item.
Materials Used
Each material offers its own benefits that should be considered before purchasing. Your personal needs and preferences will determine the best material for your outdoor furniture. Consider your budget, the weather, and your commitment to maintaining your furniture before choosing wicker or rattan for outdoor furniture.
Furniture made from wicker has the advantage of being lightweight, durable, and easy to maintain. Rattan is the best choice for those who live in harsh weather conditions and are willing to spend more on their furniture. Ultimately, you need to decide which material is best for outdoor furniture.
Durability
In order for garden furniture to hold up in inclement weather such as rain, wind, and harsh sun, it needs to be able to endure the elements for a long time. Outdoor weather resistance is a non-negotiable requirement in our prefab studio. If the outdoor furniture is of poor quality, it will corrode, rust, get mold, blow away, or fade in the current of air quickly.
Weather Protection Treatments
It is, therefore, necessary for the materials to have natural weather-resistant properties to avoid this. A UV stabilizing or powder coating process is then applied to furniture to provide additional protection against the elements. Manufacturing indoor stuff doesn't require this extra step. In contrast to outdoor furniture materials, it can be made from non-weather-safe materials like pine. Delivery is expensive if you purchase garden furniture online because it is large and bulky. An interesting thing about our Autonomous pod - it can be delivered to your home directly, comes with easy installation, and is waterproof.
Outdoor Furniture Can Be Found In What Stores?
Well, that depends on what you need. Choosing the right outdoor furniture is very important if you prefer to spend most of your time outdoors relaxing. Therefore, when considering outdoor furniture, you need to make sure you choose the type that fits your style of living and your comfort, regardless of the type of furniture you choose. Choosing furniture that can be easily cleaned, maintained, and last for a long time is also important.
A wooden chair and a table set are perfect for enjoying your tea or coffee outside while embracing nature's beauty. As for swing chairs, they are perfect for relieving stress if you are someone who has a very busy life. As a result, you have various options available, including benches, metal chairs, folding chairs, and more. As per your needs, you can make a choice. 
Currently, outdoor furniture is available in nearly every style, color, and texture you can imagine. You can still have it customized if you are not satisfied. Amazon, custom outdoor furniture, etc., are some of the online sites we've seen that offer customization services. They are also worth checking out!
Admiring Aesthetics
The furniture in the office pod should, first of all, add elegance and beauty to the owner's surroundings. A buyer can also enhance the overall appeal of the furniture by mixing and matching it with other materials like teak, wrought iron, and powder-coated aluminum.
Absolute Weather Support
The ability to adapt to weather conditions has become a remarkable characteristic of furniture. Harsh weather conditions should not diminish the quality of their products. One of the reasons why people are conscious when purchasing furniture is its durability.
Smart Mobility
One of the many reasons people choose wicker patio furniture is its lightweight design, which makes it easy to move around. Lightweight furniture doesn't immediately ring any bells, and there's no doubt about that. It will still be satisfying for those who enjoy rearranging the décor of their home from time to time.
Low Maintenance
Choosing the right patio furniture supplier requires a thorough understanding of a person's needs. The low maintenance factor strongly influences customer preference toward furniture brands that require little maintenance.
Easy Affordability
In conclusion, you need to note that the most important factor in choosing furniture is its innovative pricing. It is the furniture provider's responsibility to ensure that their pricing is affordable for all classes of customers. You might want to try our employee purchase program if you want to give your home a new look. With quality products at affordable prices, Vetra patio furniture will add elegance and comfort to your patio areas.
Video ads for product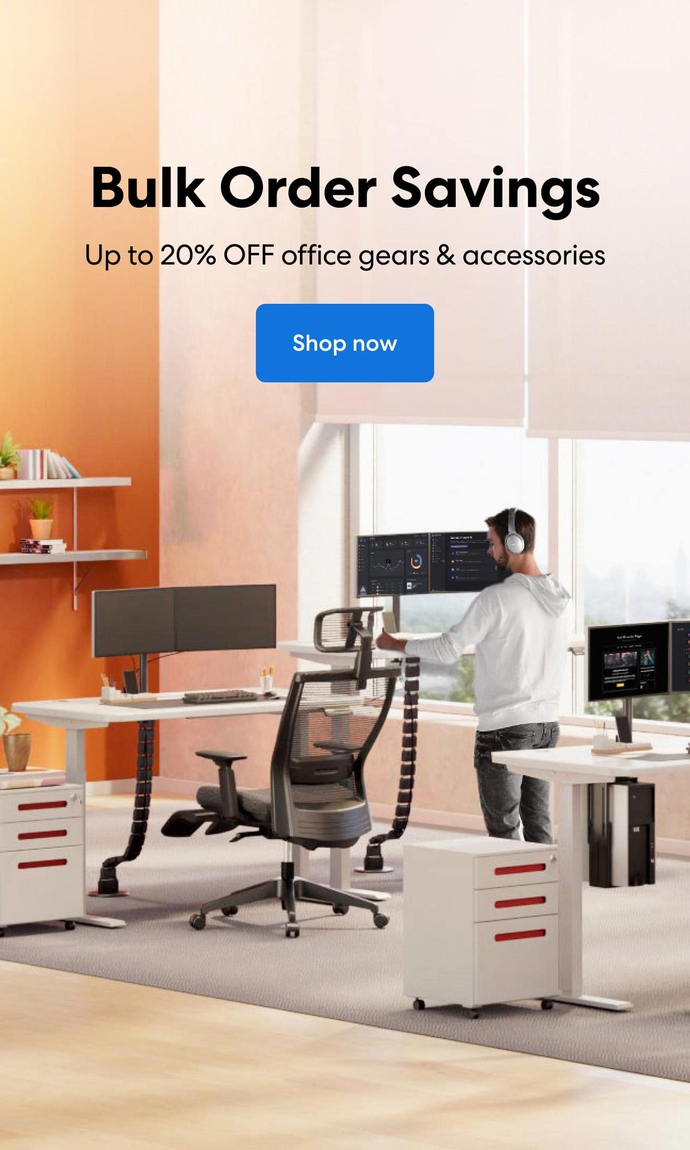 Subcribe newsletter and get $100 OFF.
Receive product updates, special offers, ergo tips, and inspiration form our team.