Smart Products
Tall Office Chairs for Standing Desks: Full Buying Guide

Autonomous
|
Mar 29, 2021
4,146 Views
Ever since the standing desks have become all the rave at the workplaces, the use of standing desk chairs has become crucial as well. You are required to have intermittent sitting and standing to avoid getting fatigued. People with an average height can go well with roughly any standing office chair and desk; the real challenge is faced by tall people. In their case, it becomes vital to get a tall office chair for standing desks.
Often a typical office standing desk chair negatively impacts a tall worker's posture causing them to lean more towards their desk. This lays a major impact on their productivity, making them being less productive.
If you are convinced to buy a tall standing desk, you can find myriads of them online. And as far as the best chair for standing desks of a tall office worker is concerned, you will need to have some prior knowledge to make the right decision.
Things You Need to Know Before Buying A Standing Desk Chair
As a tall office worker, you will need a high office chair for your standing desk. There are certain features of a chair that you should evaluate before making this decision. Once you center your choices on the evaluation of the features that we have mentioned below, your selection becomes easier.
Height
You can evaluate the height of the standing desk chair by checking if your forearms are resting perpendicularly on your desk while your feet are firmly on the ground. By the rule of thumb, the height should be greater for taller people to sit comfortably. The office ergonomic chair comes with a gas lift for adjusting the height. In this way, you can manage the height of the chair as per requirement. When buying an office chair, you should check for the maximum and minimum height limit of the chair while using the gas lift.
Width and Depth
The width and depth are mainly associated with the evaluation of the seating surface. The chair should be wide enough to ensure your comfort. A narrow seat often inflicts hip pain and uneasiness in the thighs.
There should be a three-finger space between the back of your knees and chair. The chairs that are ergonomically designed have a seat slider for such adjustments. The depth of the seating surface should not be too low, as that can cause issues when you are placing your hands on your desk. A slight depression in the standing desk chair provides support to your lower back and prevents lower back pain.
Backrest
To correct the work ergonomics, it is vital to have a well-designed backrest. Ergonomic standing desk chairs have an adjustable backrest to ensure maximum comfort. The chairs that have a backrest designed using breathable material like mesh are usually better, as you don't feel stuffy or uncomfortable when you are sitting for longer hours.
Armrest
A tall office chair for a standing desk should have the armrest at a height that your forearms are perpendicular to your arms when you place them on the armrest. Having a padded armrest or the ones that can be adjusted as per the requirements is better.
Caster Wheels
Caster wheels for office chairs are the wheels added at the bottom for mobility in a tall office chair for standing desk. Since there are chances that you will be managing multiple tasks at a time, you will feel the need to move your chair from one side of your desk to another quickly.
In that case, caster wheels allow you to have a swiffer operation. These wheels should be made of high-quality material so that they do not break under your weight. You should also check if they are properly greased to run smoothly.
Lumbar Support
The chair that is designed ergonomically has lumbar support as well. This is a slight bulge at the backrest in the lumbar region. Getting lumbar support is vital to stay functional for longer hours, as it helps to avoid and treat chronic back pain. It also ensures your spine stays straight while you work on your desktop.
Weight
The best chairs for a standing desk or standing work chairs are the ones that can be moved easily. For that purpose, it is vital to have a chair that is not too heavy. A lightweight chair is more mobile and can be moved from one place to another conveniently.
Fabric
Ideally, the office chair fabric used for designing the seating surface should be non-slip so that a worker can sit firmly.
How to Measure for Perfect Chair Dimensions?
Since now, you are aware of the features that make a standing desk chair suitable for your comfort and boost productivity. It is vital to evaluate the measurements you are required to know to get the perfect tall office chair for a standing desk. The three readings that can help you buy the best chair are:
1. Your back's length from your shoulders till the base of your spine.
2. Your thigh's length, i.e., the distance between your waist and knees.
3. The length between your foot and knees.
A plus-sized person will need a broader chair, so in that case, you will need the measurement of the waist as well.
All these readings together will help you judge the likeability of a chair. The best ergonomic chairs have all readings mentioned on the label, so you can evaluate them from there.
Top 15 Tall Office Chairs for Standing Desks
Tall office chairs for standing desks are quite beneficial for you. You're not meant to spend the whole day standing while you're using your standing desk; otherwise, you'll end up getting exhausted pretty quickly. That's where a standing desk can help you.
After reading this comprehensive buying guide, you'll probably wonder what some of the best tall adjustable office chairs are. If you'd like to make your workstation more comfortable, here we have some of the best standing work chairs you can choose from in today's market. Choosing the right ergonomic chair can help you avoid feeling in pain while you continue working.
1. ErgoChair Pro
This high office chair for a standing desk is one of the best options you can choose in today's market for multiple reasons. It has intuitive technology for you to sit comfortably during your first try, but it also includes enough adjustability features for you to adapt it to your body proportions. Furthermore, the breathable mesh back will keep your body fresh throughout the day.
2. ErgoChair Plus
This large office chair is the enhanced version of the previous option. Instead of emphasizing breathability, it focuses more on comfort and movement. Therefore, it is the perfect chair for people that tend to move a lot as they continue working on their responsibilities. This chair will help you avoid all the health risks associated with standing for too long.
The ErgoChair Plus is the perfect high-back office chair.
3. ErgoChair Recline
Next up, we have the ErgoChair Recline. It can be considered the affordable version of the chairs mentioned above, as it compiles some of their best features in a smaller size. This tall office chair for a standing desk will help you remain comfortable throughout your workday, allowing you to easily alternate between sitting and standing.
4. ErgoStool
The ErgoStool can be a good option, too, especially if we consider its affordability. If you prefer standing to sitting while you're working, then the ErgoStool can help you have a quick break between sessions, so you don't end up getting exhausted too quickly. It can be placed on any surface, as its great traction allows it to remain stable, no matter how much you move.
5. Vari Active Seat
Standing desk chairs come in different ways, and this one is perfect as a heavy-duty computer chair. Along with a weight capacity of 250lbs, you will also be able to adjust it from 25.5 to 35 inches. Furthermore, the wide seat will help you stay comfortable throughout the day. However, this tall office chair for standing desk is only available in black.
6. Humanscale Freedom Saddle Stool
Humanscale has been providing high-quality ergonomic furniture for quite a while, and this saddle stool is not the exception. The company allows you to customize the stool as much as possible, allowing you to get exactly the item you want. However, customizing this stool can be quite expensive. You can adjust its height from 17.5 to 33 inches.
7. SONGMICS Office Stool Chair
This stool is quite affordable if we list all the features it includes. It has a thick cushion that will keep you comfortable at all times, while the two height-adjust levers will aid you in adjusting it to the optimal height, which is between 19.7 and 27.6 inches. The 360-degree swivel will also make it easier for you to move. The main drawback is that you'll have to assemble it.
8. Office Factor Drafting Chair
Chairs with enough airflow have been trending for quite a while. This option is another cost-effective option that will help you sit in the optimal position thanks to the adjustable seat height and foot ring (each option has a different lever. Also, the tilt function will make it easier for you to find the best sitting position. It's easy to assemble, too!
9. BenchPro Task Chair
This tall office chair for standing desks is appropriate for plus-size individuals, as it supports up to 450 lbs. Besides that, you will enjoy a standing work chair with enough adjustability features for you to be at ease while you work.
10. NOUHAUS ErgoDraft Drafting Chair
This tall office chair for standing desks compiles several features to ensure your comfort and movement. It is tall enough for you to sit comfortably at your standing desk during your quick breaks, but it also allows you enough movement for you to avoid feeling restrained while you're sitting on it. Therefore, it can be highly convenient for any person that has a standing desk at their home office. The lockable casters are the most outstanding feature of this chair.
11. Flash Furniture Tractor Seat Stool
If you're looking for a cost-effective option, then this is your call. It may not have the most comfortable seat, but it is available for less than $50. You will also be able to adjust the height, and it will adhere easily to any surface.
12. Varier Move Tilting Saddle Stool
This sustainable stool is a good option if you'd like to keep your purchases eco-friendly. Its wooden base makes it easier for it to attach to most surfaces, while the 360º swivel will allow you freedom of movement. Furthermore, you can adjust its height between 22 and 32.3 inches, making it more convenient for people with heights above the average.
13. Modway Veer Drafting Chair
This chair is affordable, comfortable and quite adjustable. It is also available in four colors. However, it may not be the best option for shorter people. This chair is equipped with lumbar support and many other ergonomic features that will contribute to your well-being.
14. Hylone Tall Office Chair
Here we have another affordable tall office chair for standing desk. The air-cool curved mesh back will allow you to sit comfortably throughout the day while keeping your body as fresh as possible. Furthermore, you can adjust the tilt and tension for further comfort. Also, the flip-up arms will make it easier for you to switch from sitting to standing.
15. LeanRite Ergonomic Leaning Stool with Mat
This tall office chair for standing desks can be an excellent addition to your workstation as it can be used as an anti-fatigue mat as well. Therefore, it will allow you to sit or stand comfortably at your standing desk based on your preferences. Besides that, it includes an electric back massager you can choose to turn on during your breaks to alleviate some tension. However, be prepared for the highly expensive price tag!
Wrapping It Up
Knowing how to evaluate if a chair is designed ergonomically helps you evaluate if a particular chair will help you become productive. You can even consult a therapist to seek guidance regarding the right chair for you. Getting the right ergonomic chair for tall people is only possible if you follow all guidelines carefully. We hope our guide for the tall office chairs for standing desks will help you make the right decision.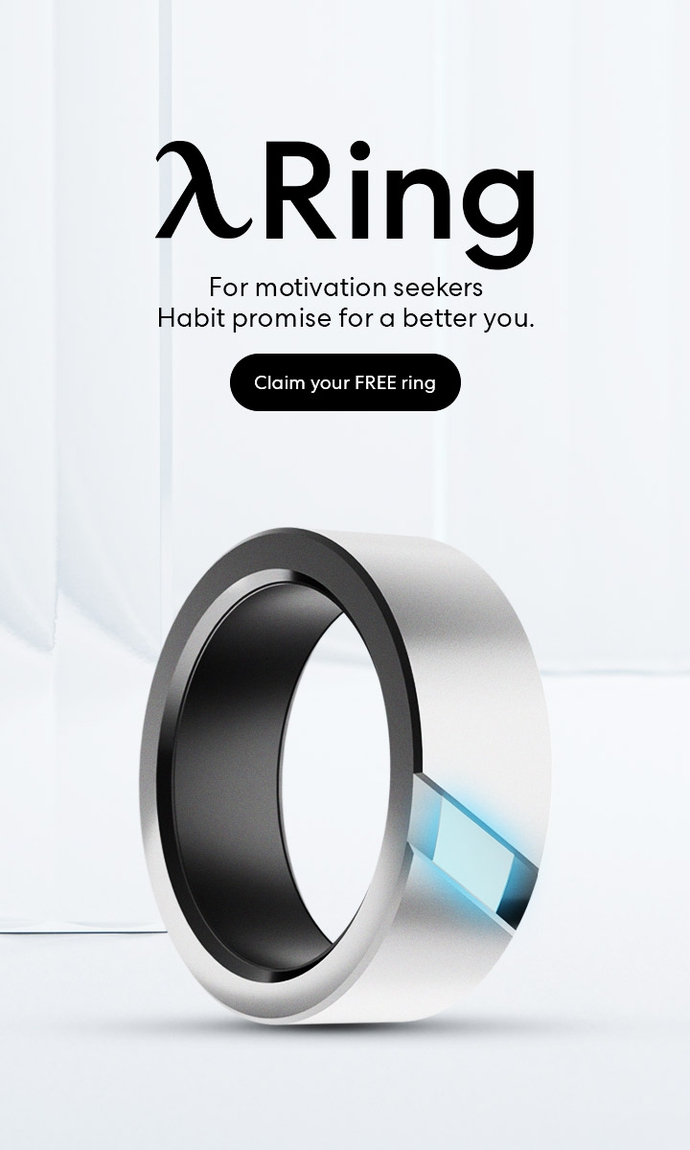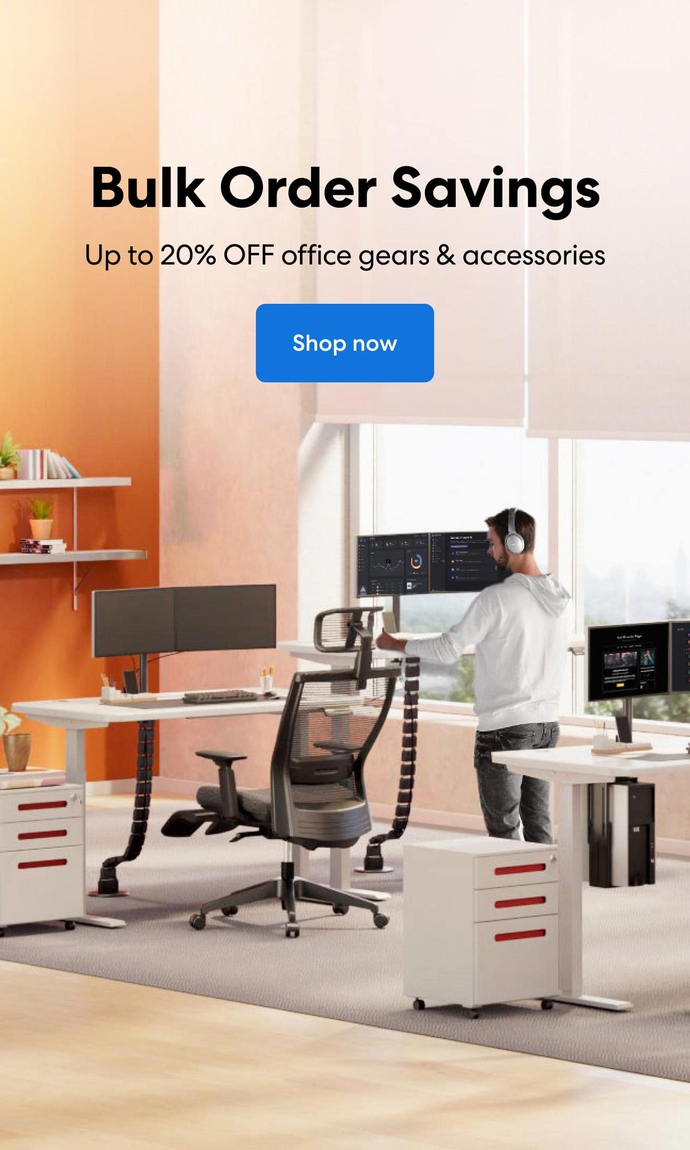 Subcribe newsletter and get $100 OFF.
Receive product updates, special offers, ergo tips, and inspiration form our team.