Are you tired of coming home after a long day of work with back pain? When purchasing an ergonomic office chair, workers generally do not put much effort or thought into this. This is your first mistake! One should not still be utilizing a traditional office chair in 2022. 
A chair for lower back pain that makes use of ergonomics is the only option. We live in a time where things are constantly changing, including a desk chair with lower back support. Chairs that were previously produced purely for sitting have now integrated elements to improve your overall health and well-being, add a touch of style to your workspace, increase comfort, and reduce lower back pain.
 
If you want to buy an ergonomic chair to reduce lower back pain, read our top picks for 2022 below. 
How to Relieve Lower Back Pain When Sitting on a Chair
How many hours do you spend a day sitting on your office chair? Sitting for long periods of time may result in adverse effects, such as lumbar pain, poor posture, fatigue, and increased stress and anxiety. 
A lower back pain office chair supports the natural shape of one's spine, which promotes proper sitting posture. When your spine stays in its' natural shape, you are less likely to encounter any back aches or pain. 
The best chair for lower back pain provides a wide range of health benefits, both physically and mentally. Any office worker needs a chair for lower back pain because:
It assists with correcting your posture.

These chairs provide support for the natural curve of one's spine.

You do not suffer from back pain any longer.

Lower back support chairs are customizable and adjustable.

It reduces neck pain.

These office chairs remove the pressure on your hips and glutes, which relieves any strain.

You experience improved blood circulation.

One can expect increased energy levels and motivation, which essentially creates a more efficient and

productive work environment.

You are more comfortable and relaxed. This results in a more positive outlook on your job and place of employment. 

All of these factors combined lead to a higher quality of work. 
It is essential to invest in a desk chair with lower back support because it contributes to your health and reduces the adverse effects of prolonged sitting. The majority of people who invest in these chairs notice a difference in their overall health and well-being. 
One of the disadvantages of a lower back pain office chair is that it can be quite costly; however, there are affordable options as well. 
Features to Look for In a Lower Back Support Chair
The market for ergonomic office chairs continues to grow. Deciding which product you are going to buy may become overwhelming. There are specific features that you need to look out for if you want to gain the maximum benefits from your new office chair for back pain. A few of the non-negotiable elements are:
Adjustability – You need to be able to adjust various elements to make sure that ultimate comfort is provided. Adaptable components should include the headrest, seat height and depth, and arm height and depth.
Durability – Investing in a high-quality office chair is essential. Quality and the warranty are two factors you need to pay attention to. When purchasing an ergonomic chair for back support, you want to make sure that it is for the long term.
Rolling feature – An office chair for lower back pain with wheels is recommended because it makes things more convenient for you throughout the day. 
Top 15 Office Chairs for Lower Back Pain of 2022
Office chairs for lower back pain are becoming more popular; thus, the demand continues to rise as well. There are several options and brands to choose from. We have compiled a list of what we believe the top 15 lower back pain office chairs are: 
1. Autonomous ErgoChair Pro
The Autonomous ErgoChair Pro is specifically manufactured to eliminate lower back pain. This customizable chair offers both comfort and style and contains an Italian-designed tilt function. Furthermore, the tilt feature allows you to adjust your chair so that you may achieve maximum support and productivity.
Additional elements include a flexible lumbar support system. The patented lumbar support offers customization to ensure that you have complete control over each adjustable element's position and provided support. 
Advantages
The ErgoChair Pro is completely adjustable. The headrest, height, tilt function, and arm width may all be adjusted to suit your preferences.

High-quality materials are utilized to ensure maximum comfort and style.

 This chair has a mesh backing, which is breathable and contours to the shape of your back.
Disadvantages
The ErgoChair Pro is quite costly. It is a product that you need to budget for and prepare to invest in. 
2. Autonomous ErgoChair Plus
The ErgoChair Plus is known as the best chair for lower back pain on the market. Additionally, this mesh back office chair has a specialized design as well as a fishbone structure. It has been produced with advanced TPE materials that focus on providing support to your back and helping you maintain your posture. 
Pros
The Autonomous ErgoChair Plus contains a highly sophisticated design.

It offers numerous health benefits.

The chair promotes proper posture and protects the spine.

There are various adjustable elements. 
Cons
The ErgoChair Plus is an expensive item. However, keep in mind that this is a long-term investment. This office chair can perform optimally for a number of years without experiencing any issues.   
3. Autonomous AvoChair
Inspired by the beauty of nature and designed in a way to care for it, the Autonomous AvoChair makes use of functional and clean ergonomics. This eco-friendly chair has adjustable armrests, height, as well as back tension and tilt. Additionally, the elastomeric mesh seat and back are all manufactured from recycled materials. 
The functional and sleek chair is the solution to healthy posture. If you are considering the Autonomous AvoChair, you can expect the following: 
Personalized positioning experience.

Curvy and comfy support for your spine.

Environmentally friendly materials.

 
4. Autonomous ErgoChair Recline
This specific office chair provides a combination of comfort, affordability, and health benefits. In addition, the ErgoChair Recline is a unique product that has a footrest, which many other competing office chairs do not, and it contains all the components that an effective ergonomic lower back support chair should. It is the ideal well-rounded chair and contains everything you could possibly think of when imagining your ideal chair. 
Pros
It contains a complete support structure.

The ErgoChair Recline has an auto-balance feature.

This is an adjustable chair.

The ErgoChair Recline provides excellent lumbar support.

It contains a footrest.

This option is more affordable than many of the other options. 
Cons
This chair has certain elements that have set angles that you cannot adjust.
5. The Autonomous ErgoStool
Office workers looking for a cost-effective solution may benefit from this unique ergonomic office chair. If you are looking for posture control and high-quality ergonomic features, this ergonomic stool that engages your core is ideal.  
6. Embody Chair by Herman Miller
The Embody Chair was uniquely designed with health and wellness in mind. Its structure has been created in a way that ensures you are comfortable when you have to sit at your desk for numerous hours. Ideally, this chair emphasizes the importance of blood circulation. It reduces the pressure placed on your spine, which helps to get rid of the adverse side effects of previous poor posture. 
Once again, this office chair is a major monetary investment, which may be challenging to justify as it does not offer head or neck support.  
7. Steelcase Leap Fabric Chair
This Steelcase office chair uses technology to its advantage as it contains an element that allows the product to adapt to support every single movement of the user. As a result of this, your joints do not have to feel the strain of a great deal of pressure placed on them. The chair is also adjustable. One component that does distinguish it from competitors is that it has a section on the side that holds up and supports your thighs. 
However, several individuals believe that the price to performance ratio of this office chair is not justifiable because it does not provide the same comfort levels as many other high back ergonomic office chairs. 
8. Modway Articulate Mesh Chair with Lumbar Support
This is an ideal chair for lower back pain choice because it has customizable features and a back support element. All the required components are present in this chair, making it a more appropriate and affordable choice. 
Out of the various chairs on this list, the Modway Articulate is not the most durable option. It is a convenient and affordable chair; however, it is not designed for long-term use. 
9. Zipcode Mesh Chair with Lumbar Support
Zipcode's Mesh Chair with Lumbar Support has the ergonomic properties believed to promote health and wellness. The specialized mesh backrest, which follows the spine's natural shape, offers effective lumbar support. Due to this, you can expect reduced back pain. 
The disadvantage of this office chair for lower back pain is that it does not offer ideal comfort, as it is fairly shallow and does not have much cushioning. 
10. Viva Office High Back Mesh Chair
Design, affordability, and comfort all in one chair for lower back pain. What more could you ask for? The Viva Office High Back Mesh Chair has a mesh backrest, which offers beneficial properties of its own. One of the advantages is the breathable and cooling effect. This element makes it easier to increase motivation when working. Like many of the other chairs, you may benefit from the comfort and adjustability features. 
11. Tempur-Pedic TP9000 Mesh Chair
The Tempur-Pedic TP9000 Mesh Chair is produced using long-lasting memory foam to ensure that you are as comfortable as possible, which is ideal for those struggling with lower back pain. Click here to read about a mid-back vs high-back chair. 
12. OHAHO Gaming Chair
If you are looking for a product suitable for gaming and working, this is an excellent option. OHAHO's Gaming Chair offers all the support that one needs when gaming or working at your computer throughout the day. Additionally, this product contains a specific design that assists with eliminating lower back pain. 
13. Serta Ergonomic Executive Office Chair
Did you know it was possible to get lower back support and luxurious leather materials in one office chair? The Serta Ergonomic Executive Office Chair makes use of luxurious high-end leather and built-in motion technology, which helps you to improve your core strength and increase your flexibility.
14. Herman Miller Ergonomic Chair for Back Pain
This well-known office chair for lower back pain has been created for optimal spine alignment and reduced back pain. It is fully customizable with regard to the lumbar support feature, armrest depth and height, chair angles, tilt levels, and size. 
Unfortunately, the price range of these products may often be out of one's budget. Many items from Herman Miller average over $1 000; however, they produce extremely high-quality items.   
15. URBNFit Exercise Ball
Let's take a more unconventional approach to this topic for a moment. An exercise ball is an excellent way to give your back a release and support system. This product is extremely versatile and makes use of anti-slip technology.  
The Bottom Line
There is a wide variety of options when it comes to choosing the ideal computer ergonomic chair for lower back pain. There are numerous factors to consider, such as materials and features. Fortunately, this is an expanding market that does not lack variety. 
It is time to say goodbye to back pain in 2022. Which office chair for lower back pain stood out to you?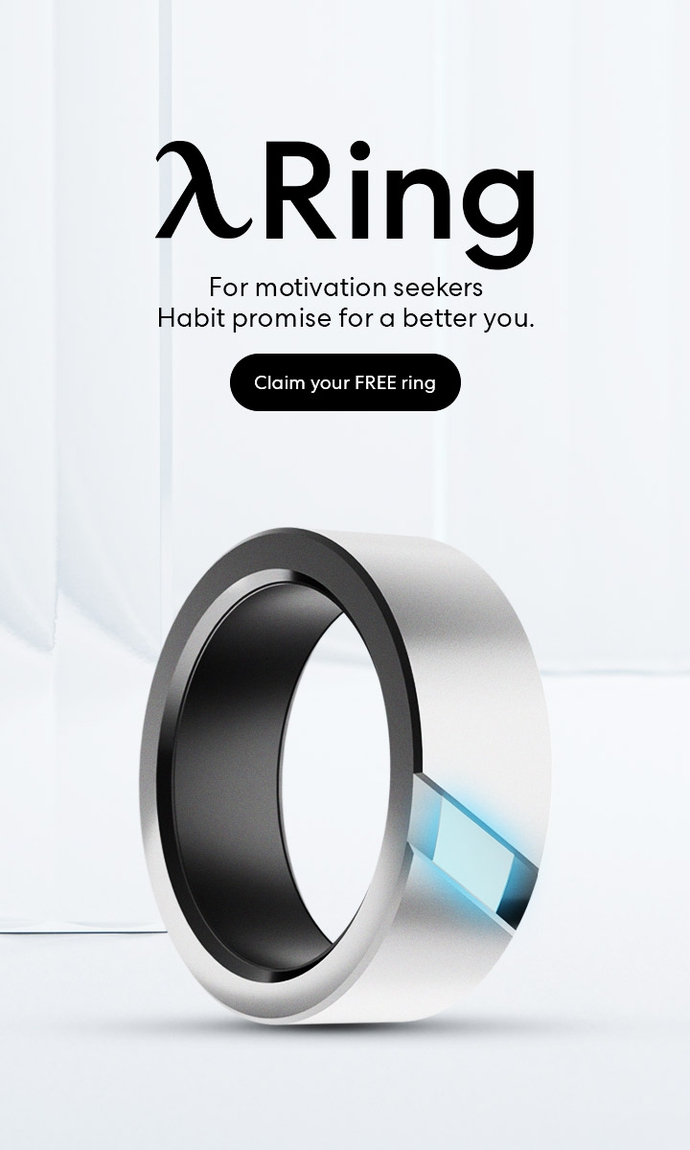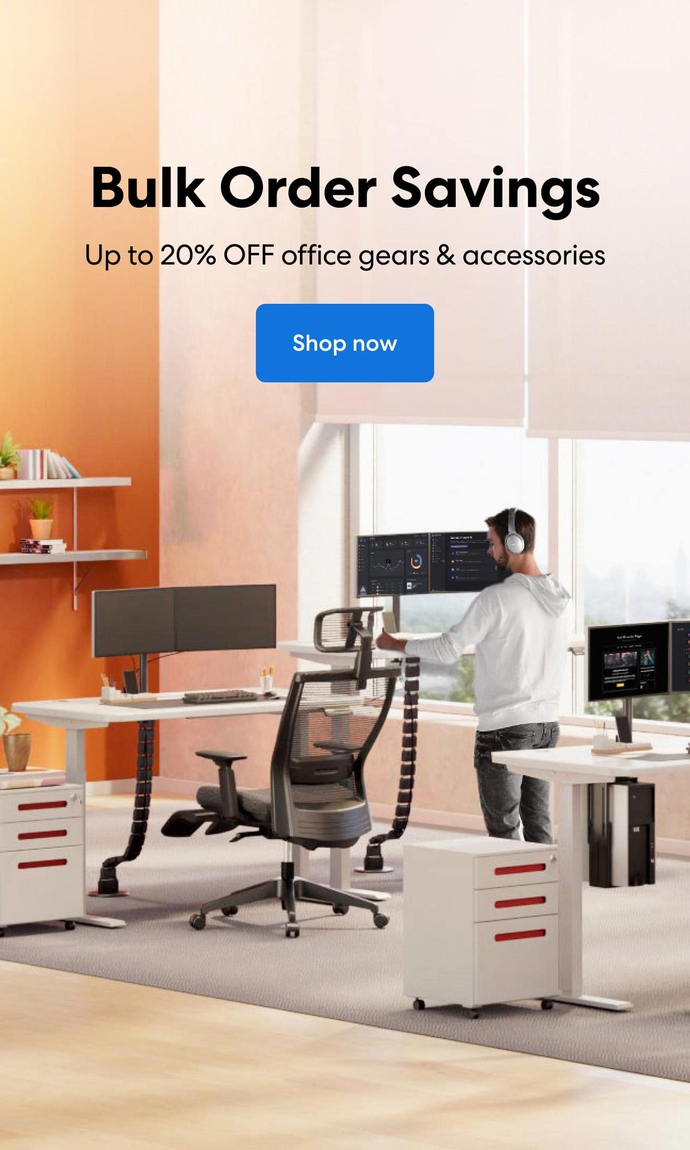 Subcribe newsletter and get $100 OFF.
Receive product updates, special offers, ergo tips, and inspiration form our team.