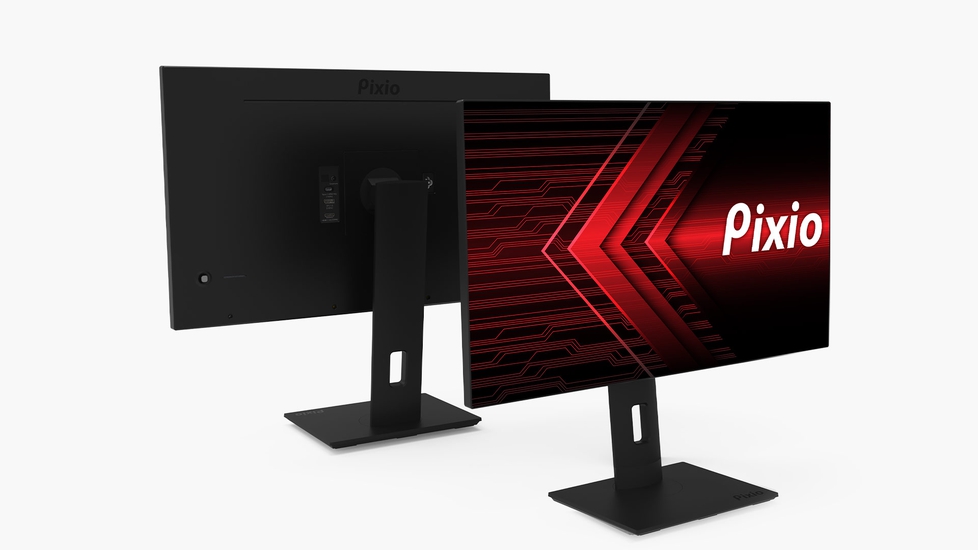 Pixio Monitor PX275C Prime
17 reviews
Visit our store
Buy now
Add to cart
FREE shipping Dec 01 - Dec 04. FREE 30-day returns.
Sold and shipped by Pixio
Pixio Monitor PX275C Prime at a glance.
Whether you're a working professional or a gamer, this monitor will suit your needs. PX275C Prime is a 100Hz monitor, equipped with a visually stunning 27 inch, WQHD edge-to-edge IPS display.
• 27" flat glass, thin bezel display
• HDR compatible
• 100Hz refresh rate
• 4ms MPRT (response time)
• AMD FreeSync Premium and G-Sync compatible
• Wider 122% sRGB color gamut
• Eye saver mode
• VESA ready
Deep dive into specs
Features
Specs
FAQs
reviews
4.9
When it comes to choosing the correct display, there are a lot of options to choose from. There are also a lot of factors to consider when choosing a display, for example, what kind of panel technology it is, what kind of panel type it is, the pricing, and other notable specs. A good monitor can make or break your gaming experience, as even small variations in things like frames per second can change the entire experience. However to get the best out of your gaming, it is absolutely important that you pick the right gaming furniture. Since a display is such an important part of your experience, it is only natural that you would have some questions about the PX275C Prime Productivity Gaming Monitor. Fortunately for you, we are here to answer all of those questions.
What is an IPS monitor?
An IPS gaming monitor refers to in plane switching. This technology employs the usage of liquid crystals that are aligned exactly parallel to each other to produce extremely vivid and rich colours. Due to the liquid crystal technology, these panels allow for a much better viewing experience. If you were looking for a monitor that would give you consistent visuals and truly the best colours you can see then an IPS gaming monitor is exactly what you're looking for. IPS gaming monitors were originally designed to overcome the limitations of the TN type panels. With an IPS display you won't see any sort of tailing or lightning when you touch the screen which is important when it comes to devices like phones or touch screen laptops. You'll also get a consistent colour from every viewing angle.
Why You Should Choose The PX275C Prime Productivity Gaming Monitor
With ​​PX275C Prime Productivity Gaming Monitor, you get a PC gaming monitor 100 Hz 27 inch edge to edge IPS display. That will satisfy all of your gaming needs as well as any work needs. The superior IPS technology provides a picture quality that is absolutely unrivalled as well as very sensational color. Out of all of the monitors available, IPS technology monitors offer the most accurate color gamut space. The overall build of the monitor also is very aesthetic. It is a borderless four sided monitor which offers a very sleek and futuristic look. If you are a passionate gamer then you no doubt know the importance of having a 60 frame monitor, however with this gaming monitor 27 inch you can even go beyond that. The PX275C Prime Productivity Gaming Monitor offers up to 100 frames per second offering a visual experience like no other. The monitor also has flicker free technology while most LCD screens flicker at least 200 times per second. While you may not be able to see these flickers, they do overtime pile up and cause eye fatigue, however with flicker free technology this is no longer an issue. It's not a stretch to say that this is a great addition to any gaming setup. You can also extend this gaming monitor 27 inch to your work life as it is a very powerful display that can no doubt handle any kind of professional work such as Photoshop or Lightroom. The PX275C Prime Productivity Gaming Monitor also uses DCI P3 instead of the standard sRGB which allows it to cover red and green in a much more surreal way. This means players can see much more realistic colours, better shades and transitions that flow much better. In case you did not know, DCI-P and Srgb try to show color spaces as perceived by the human eye. Originally, Srgb was the most widely used method – but Srgb hit its limit with eight bit displays. Hence, DCI was created to overcome it – and it does, giving players a gorgeous ten-bit display.
About Pixio
Pixio is a gaming monitor brand that was founded in 2016 by enthusiastic gamers hailing from California. They focus on providing quality Pixio gaming monitors that offer a good visual experience and overall gaming experience at affordable prices. They are well known for their very colour accurate models as well as having a diverse category of monitors to select from. Whether it is curved monitors, competitive E-sports, or professional gaming in general, Pixio most definitely has something to offer you when it comes to building the best affordable gaming setup and gaming desk accessories.