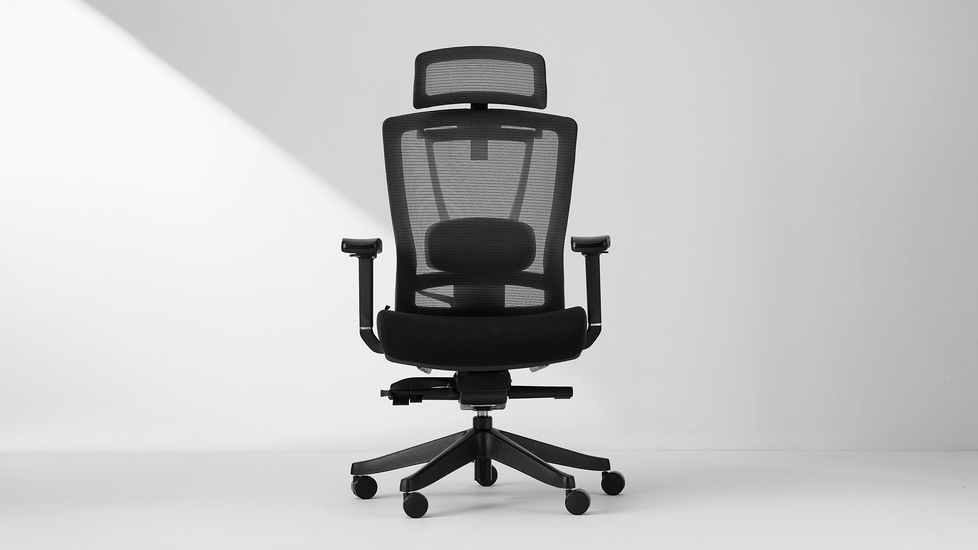 ErgoChair Pro
- Ergonomic Office Chair
2344 reviews
Free shipping
EXTRA DISCOUNT
Bulk orderSave up to 

7.5%
Chair Color:

Not available

Not available

Not available

Not available

Not available

Not available
Buy now
Add to cart
FREE shipping Dec 11 - Dec 13.
Bought by 2700+ Google employees.
Sold and shipped by Autonomous
ErgoChair Pro at a glance.
Fully adjustable, completely supportive, and super breathable. This one has it all.
• Adjustable height, armrest, headrest, backrest, and seat tilt
• Smooth recline with 5 lockable positions
• Flexible lumbar support for any seated position
• Fully supportive up to 300 lbs
• Woven mesh back for optimum airflow
• 100% earth-friendly materials
• The trial and return policy does NOT apply to products on sale.
• 2-year warranty
Deep dive into specs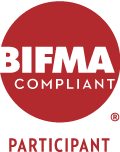 Features
FAQs
Specs
reviews
4.6
The Ergonomic Chair Every Office Needs
The ErgoChair Pro is an ergonomic office chair made to optimize your health throughout the workday. These key features ensure you work comfortably with maximum productivity, positively impacting everything from your posture, to your spinal alignment for minimizing back pain, to your blood flow so that vital nutrients reach every part of your body—most importantly, your brain! Here are some key factors the ErgoChair Pro has that you should consider when you buy an ergonomic chair.
Ergonomic Chair with World-Class Mechanism and Premium Materials
We scoured the globe for the highest quality and most versatile system we could find to make the best ergonomic office chair for sale. Our new Italian-designed tilt mechanism offers multiple levers for you to tailor the support and resistance of the ErgoChair to your exact requirements. This is the ergonomic chair that every office needs. We've upgraded our foam seats to make them even softer and more supportive, as well as able to keep their form even better over time. We've also wrapped them in a breathable fabric to make sure that they stay fresh as well as comfy. Our chairs also feature a breathable, durable mesh fabric that optimize comfort and airflow. Plus, all materials are made from environmentally-friendly, recyclable materials. The construction of the chair is rock-solid and supports up to 300 lbs of weight.
Adjustable Armrests and Flexible Lumbar System
The armrests in the ErgoChair are slightly concave to cradle your forearms comfortably. In addition to moving forward and backward to support different arm lengths, the armrests are easy to adjust up and down, as well as in or out, to ensure that your arms are bent at an ergonomic 90-degree angle and resting comfortably by your side. This helps reduce instances of wrist strain and carpal tunnel. The Autonomous ErgoChair Pro - ergonomic chair for back pain lets you control exactly how much lumbar support you need from your ergonomic chair. Our patented adjustable lumbar system uses a simple handle to unlock the right amount of pressure to help you maintain a healthy, pain-free posture regardless of your body type. Every ErgoChair comes with a lumbar support cushion. Since taller and shorter people need support at different points to achieve a natural lumbar curve, the lumbar support cushion can be pushed up or pulled down easily to support any body type. With up to 6 cm of range, the lumbar support cushion should support tall, medium, and short body types. You may need to adjust this cushion a few times to get a feel for where your spine curves most naturally.
Tilting Backrest and Breathable Support
To take advantage of the ErgoChair's 20-degree range of reclining, simply flip up the left handle below your seat to unlock the backrest. You can then lean back or forward to the precise position you want. Simply flip the handle back down again to lock the backrest in place. This is the best way to make sure you're sitting straight and get a nice relaxing recline when it's time to take a break. Not only is it good for your sitting posture, it helps you relax with maximum comfort when you need to rest. The Korean mesh backing on ErgoChair Pro is light, breathable and allows for a subtle stretch that cradles your body whenever you lean back. With this breathable support from our best ergonomic chair, you'll feel like you're reclining on a cloud while you work.
Rest Your Head and Adjust Seat Height
Don't forget this feature when buying the best ergonomic chair. Chronic neck pain is a serious issue for people who spend long hours sitting in an office environment. We designed the ErgoChair Pro's headrest to be both height and tilt adjustable so there's no pain, no strain, just a wonderfully comfortable sitting experience. The ErgoChair's headrest is easily adjustable and can be lifted and lowered as a whole to cradle your head and neck in the exact right spot. In addition to lifting and lowering, the headrest can be tilted up or down to meet the natural curve of the back of your head and neck, and pushed forward or backward. This reduces stress on your neck and eases neck pain, and helps increase blood flow to your brain. Using the right handle located under your seat, you can press upward to release the chair and lower it down, or remove your weight to lift the cushion upward. The seat's height range is from 18-21.7 inches from the floor. For optimal comfort, you should adjust the height of your ergonomic office chair so that your legs are bent at a 90-degree angle with your feet resting flat on the floor. This promotes healthy blood flow and reduces pressure on your feet and knee joints.
BIFMA certified ergonomic office chairs
The Business and Institutional Furniture Manufacturers Association (BIFMA) is a globally recognized body that promotes safety and performance standards for consumer products and ergonomic office chairs for sale. Our ergonomic chair is certified by BIFMA.