Smart Products
10 Best Choices for a Computer Chair with Headrest of 2023

Autonomous
|
Apr 3, 2021
2,924 Views
What makes a computer chair with a headrest suitable to use in your office? The chances are that if you have an ultimate desk setup, it includes a desk and an office chair. The effectiveness of that chair has bearing on many factors surrounding your work. For example, how much energy are you going to have and what kind of mood are you going to be in throughout your workdays? 
On a more serious side of the spectrum, there is the matter of low back pain and other chronic complications that may arise from a lack of blood flow. Thankfully, good ergonomic chair designs can handle these for you, but what about your head and neck?
Lumbar support seems to be a recurring theme with office chairs these days, as manufacturers are catching on to the progressive damage that sitting on uncomfortable chairs is causing. Unfortunately, that support for the lower back addresses one issue but leaves out another important one that could create another similar problem.
Remember that your spine begins at the base of your head. So, while low back pain is a common occurrence, especially in the working population, the lumbar vertebrae are not the only ones that need support in the workplace. That's why an ergonomic chair with a headrest is always a good buy for almost any office context. 
Even if you don't intend to, you may find yourself sitting for long hours as you work on whatever tasks you are assigned. Maybe before the workday started you thought to yourself that you would ensure to get up and walk around every so often. Sadly, the days don't always go as planned and you may end up not doing that. What's the result? Well, ergonomic injuries, strains and pains may start to creep up on you.
No matter how you spin it, sitting for long hours is never a good thing, particularly because the human body wasn't made to do it. The upper part of your neck takes the greatest beating here when unsupported and can create a chronic stiffness and pain complication for you. You never want to get to that point, but you can often feel your body progressing there.
Your only solution is to get your hands on a proper ergonomic office chair. While there are the features you know you shouldn't compromise on, such as the lumbar support and armrests, there are also others that you need to be a bit more adamant about. Even when you can skip the footrest, it's important to view a headrest as a staple feature of an ergonomic chair.
So, how do you choose the optimal high back computer chair with a headrest? Thankfully, you don't need to do so on your own, as this list gives you all the options you need for an office chair with a headrest. 
1. Autonomous MyoChair
The Autonomous MyoChair is nothing short of a marvel. Much of what it offers is usually found in ergonomic chairs that attract a higher price tag. However, Autonomous wanted to bring the convenience and comfort of such a masterpiece to those who wanted a budget friendlier option. The result is this reclining computer chair, with its supportive and comfortable design. It is a good option for an office chair with a headrest.
The seat pad is top-notch, as is the mesh backrest that provides adequate lumbar support. You also get adjustable armrests, a footrest, and a headrest, which means toe-to-top comfort as you work.
2. Autonomous ErgoChair 2
Here's a look at what an ergonomic chair is meant to be. If you want an office chair with neck support, a reclining feature, and all the customizability you could ever desire, the Autonomous ErgoChair 2 is for you. Not only is it built to support you well, but the materials used in its design make it a durable addition to your office space.
If you have used one, you understand the difference that Autonomous brings on every level with the ErgoChair 2. If you have not used it, however, you owe it to yourself to dive into the difference that it brings to the way you work and what comfort in the office looks and feels like. Why don't you get this ergonomic chair with a headrest now?
3. Hbada Reclining Ergonomic Chair
This reclining computer chair with a headrest has a sleek design that allows it to fit perfectly into any office environment, whether it's traditional or in the home. There are an all-black and a black and white design, and both are likely to catch your eye after the first look.
The headrest is adequately placed and provides support to both your neck and the base of your head. A breathable mesh design is featured in both the headrest and backrest design. Those who work long hours in chairs that use leather or faux leather may be familiar with the heat and resulting sweating from sitting with your back pressed against the chair.
With a mesh design, you are almost always cool, and never have to worry about getting sweaty in your office chair. To complement all the other features, this Hbada chair reclines up to 150 degrees, and it even has a footrest to truly help you relax. 
4. Smugdesk Office Chair
This design from Smugdesk strikes a delicate and well-placed balance between attractiveness and simplicity. Instead of being designed with curves like most modern office chairs are, it uses edges to distinguish itself. Even with such a difference, it doesn't stray too far from looking like a chair that belongs in an office space. Thanks to the inclusion of a mesh backrest and headrest, you can mitigate the effects of heating up and sweating as you work. Note that the backrest is also designed to offer lumbar support by matching the natural curvature that your spine has. 
Additionally, it features a pair of adjustable armrests and a retractable footrest. It is also a good office chair with a headrest. Smugdesk pulled off a stunning combination of visual appeal and functionality with this office chair design.
5. Duramont Ergonomic Adjustable Office Chair
This chair is built on several different ergonomic principles to ensure that anyone who is using it has a comfortable experience that is conducive to better work output. The manufacturer designed several movable parts that we're all intended to create a customized seating experience for each person. It is a perfect computer chair with a headrest. Some of these features include seat height adjustment, backrest tilt, adjustable armrests, and a breathable mesh back design. It is one of the best computer chairs with a headrest in the market. 
It boasts a headrest that is separate from the chair and offers its own stages of adjustment. Whether you're working or taking a rest, the headrest can help you to keep your neck and head stationary by providing the necessary support to the base of your head and your upper spine.
The strain that tends to be synonymous with office chair overuse should be a non-factor here, based on the elements Duramont baked into the chair. It's also worth saying that everything comes together to create a desirable aesthetic. 
6. Comfort Products Commodore II Leather Chair
Breaking the cycle of mesh back designs on this list is Comfort Products Commodore II. It's a leather upholstered chair that features a comfortable seating area, thanks to the inclusion of thick padding. The armrests are also slightly padded to give you a fully comfortable sitting experience. 
Blood flow is often an issue for those who remain in seated positions for a long time. This high-back computer chair with a headrest fights off that challenge with its inclusion of a waterfall edge seat design. You can't miss the attention to detail and the comfort-based inclusions that the manufacturer affords its users.
The headrest here is separate, as opposed to integrated, and it also sports a padded design to allow you to lean back comfortably. It's also adjustable, which means you can make modifications to ensure that your head and neck are always in an optimal position. 
Though not everything may be adjustable, there are enough moving parts to make for an ergonomic design. You also can't talk about this ergonomic chair with a headrest without attesting to its sturdy design, thanks to the durable components that were used to create it. Additionally, it can support a weight of over 350 pounds, making it a perfect option for workers who are on the larger side.
7. Ergohuman High-back Swivel Chair
Here's yet another high-back computer chair with a headrest that you should love. Unlike some of the other options on this list that have a desirable aesthetic without standing out too much, you are not going to be missing this Ergohuman chair wherever you see it. It features a mesh design throughout the backrest, lumbar area, seat, and headrest. 3D armrests and the inclusion of a host of other ergonomic features make it one of the most comfortable computer chairs on the market. 
The chair appears to have two backrest segments, which allow for an independent lumbar support adjustment experience. Of course, the mesh design all over means you're going to be keeping cool and sweat-free. Apart from the high-back, there is also a wide seat, which means your hips can rest comfortably, and it also means larger persons can use this chair very easily.
The included headrest is separate and allows for consistent adjustment until you achieve the positioning you need for your head and neck.
8. Humanscale Freedom Desk Chair
This is the best time to say that if you're looking for a chair to make a good budget option, this is not the one. Prepare to pay a pretty penny and then some more for this Humanscale design. However, if you believe in the Principle of value, then expect to see a lot of it once you own one. 
There is no other way to describe the Freedom Desk Chair than having an unbelievably ergonomic design. It's certainly one of the top contenders for the title of best computer chair with a headrest.
On the topic of the said headrest, it's an automatic one. What does that mean? Well, based on your body positioning, the chair is going to adjust on the fly. Additionally, the cushions it includes are obscenely comfortable, and the chair's reclining function keeps you in a healthy and supportive position that means maintenance of a consistent eye level as you recline.
One of the best parts is it comes in several beautiful-looking colors, so you should be able to grab one of these high back computer chairs with a headrest that fits in perfectly with the design of your office space.
9. Steelcase Gesture Office Desk Chair
Remember how the human scale chair was not the cheapest in the world? Well, meet yet another chair that is up there where the price is concerned. As was the case before, this Steelcase design is worth every penny, so long as you can afford it. If you're looking for a standout design, you've just found it, as Steelcase made this one appear incredibly futuristic. It is amazing high back computer chair with a headrest for your office. 
Do you happen to be a very tall person who has trouble finding an office chair? If so, you probably just found one! No more suffering from neck pains and strains just because you're tall. It supports users of different heights, and the adjustability features are off the charts. Imagine a high-tech design that even includes the armrests. While you may have heard of 3D armrest movement before, how does an armrest that can move like a human arm sound to you? 
The headrest is separated, and it's fully adjustable for positioning comfort. Additionally, it manages to be high enough to handle a host of different body types well. Note that the default chair design is available in three different heights, so you're free to choose based on how tall you are. 
10. Clatina Ergonomic Executive Chair
Though this computer chair with a headrest may look flat and uncomfortable, it happens to use a padding style that can only be described as an ingenious design. No one can argue that its aesthetic is something out of the norm, but the ergonomic features make you forget about all of that almost immediately. You can adjust your lumbar support, seat height, armrests, and your headrests to derive the level of comfort you want.
It's hard to use this chair without feeling as if you're getting a customized experience, and it even supports weights of up to 275 pounds.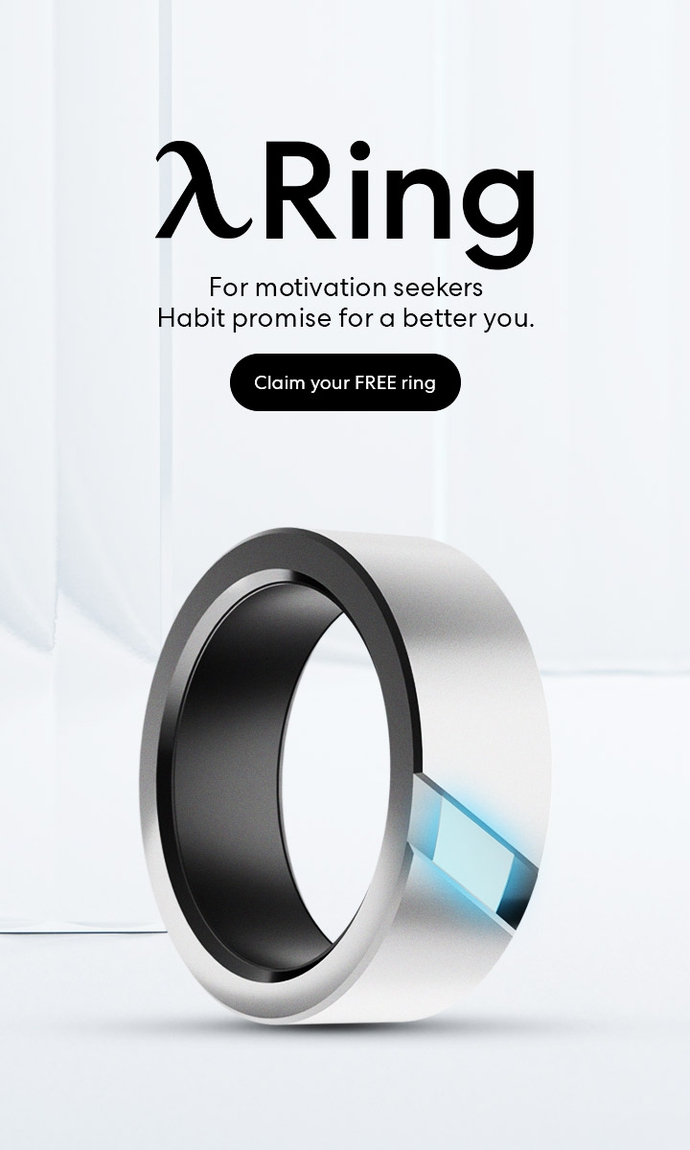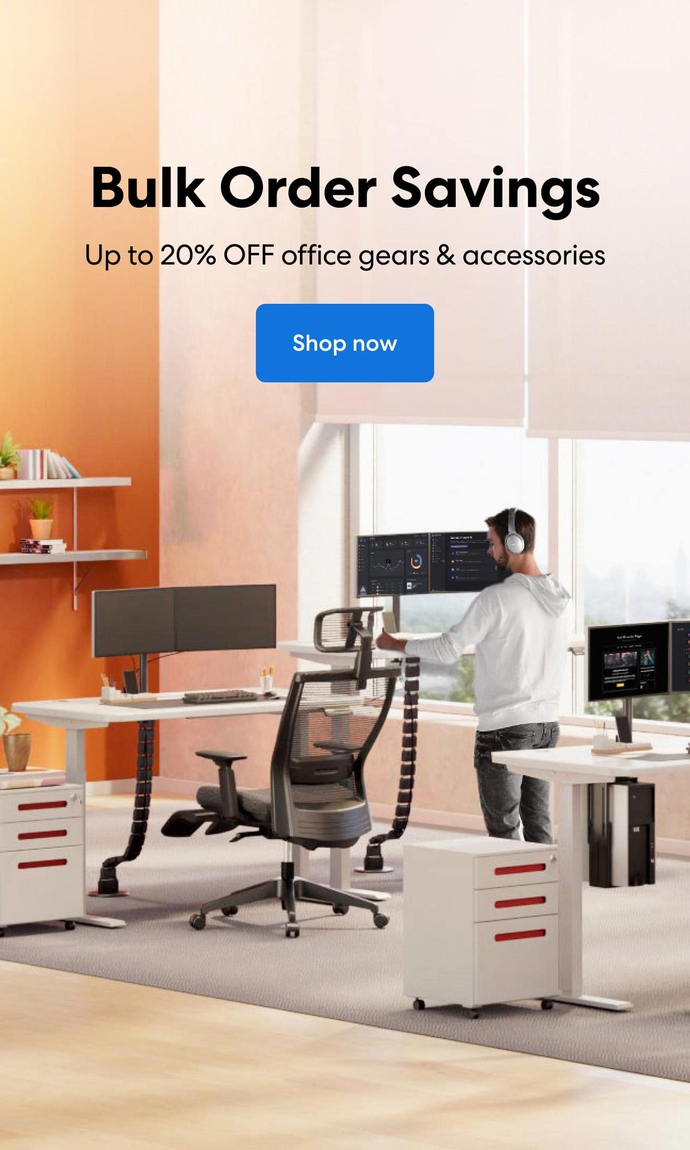 Subcribe newsletter and get $100 OFF.
Receive product updates, special offers, ergo tips, and inspiration form our team.