Smart Products
10 Best Clamp-on Keyboard Trays of 2022 (New Products)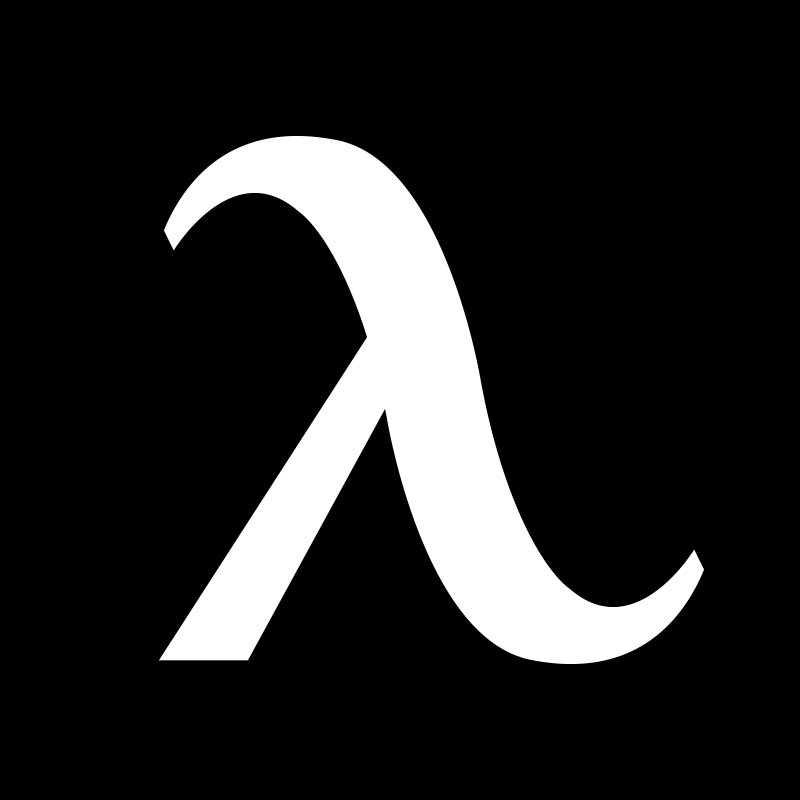 Autonomous
 | 
May 24, 2022
Technology has revolutionized the world, and now people have a whole new universe of possibilities. However, having a lot of computer screen time means you might go through other issues, such as wrist, arm, and shoulder pain – this is where a clamp-on keyboard tray might be a good idea.
Office accessories such as a clamp-on tray are ideal because they allow you to prevent numerous problems. This guide goes through trays in detail, so read until the end to know more.
What Is a Clamp-on Keyboard Tray?
Most people spend a lot of time in front of their computers. This might be your case, especially if you work from home. Regardless of whether you're watching Netflix, playing video games, or working on a complicated document, spending hours in front of the screen could cause pain in your wrist, back, and shoulder - and this is where a clip-on keyboard tray comes in.
An under-desk keyboard tray clamp is a small surface that you can attach to your desk, chair, or wall to hold your keyboard. Its purpose is to position it at the ideal size for you, and you can slide it out of the way if you're not using it.
Why Do You Need One?
Having a clip-on keyboard tray is essential to guarantee your arms and wrist maintain a healthy posture while you're typing. If you're in front of a computer for hours, you should guarantee that you don't suffer from any pain, tension, or stiffness.
Thus, a keyboard tray could help you with this, particularly if you buy a high-quality model with top-notch ergonomic features. Lastly, these items are also a fantastic addition to your workspace to save some space on your desk, so that's also a crucial advantage they have!
Aspects You Should Keep in Mind
Buying a keyboard tray is definitely a good idea, but you should keep several aspects in mind if you want to make the best choice. Take a look at what you must consider:
Type
There are three main types of keyboard trays, and the difference between them depends on what you attach them to.
Under-desk trays are the most popular type. To attach keyboard trays, you have to use their clamps, adjustable arms, or rail system.
A chair-mounted tray is different because it connects to the arms of the column of your desk chair instead of your classic or standing desk. Even though you might not get the best ergonomic features with these models, they're a fantastic choice if you prefer to be comfortable while you're typing.
Wall-mounted trays are the best for standing desks or any other type of work table because you can attach them to the wall in front of you, which means they're highly adjustable. If you prefer non-standard workspace configurations, these types of trays might be what you want.
Fit and Size
When you're buying your Clamp-on keyboard and mouse tray, you need it to have the necessary size for it to fit your keyboard. Otherwise, there's not much you can do with it.
To manage this aspect, all you need to do is check every model's dimensions before buying anything. You can also double-check your keyboard's, just to guarantee that you're choosing the correct tray.
Adjustability
This is one of the most crucial features you should keep in mind when you're purchasing a clamp-on keyboard tray. Some people prefer not having many adjustable features while others believe that it's essential. Regardless of what you choose, you should make sure that you're comfortable with your purchase.
An under-desk keyboard tray with no screws is not hard to find, but choosing the ideal one might be a challenge, especially if you don't understand the difference between the various adjustable features you might get.
When you're considering adjustable clip-on keyboard tray alternatives, you should keep in mind that there are drawer or double-arm trays, stand, sit-stand, and lift-and-lock alternatives,
Drawers are typically budget-friendly, intuitive, and a fantastic option if you don't have much money to spend but still want something that works.
With a standard clip-on keyboard tray, on the other hand, you must adjust the height and angle with a knob. Sit-stand trays are the best to guarantee that you're in an ergonomic position regardless of whether you're sitting or standing.
Lastly, lift-and-lock trays are the most user-friendly ones you might find. All you need to do is lift the tray to your preferred angle and it locks in play – that's it!
Platform
When considering this aspect, there are two things you need to keep in mind: shape and material. The first aspect refers to how the tray looks, and most models are rectangular, so this is something essential to keep in mind.
Furthermore, some trays have specific additions regarding their shape, for example, an extra-large platform or an ergonomic one.
The second aspect to consider is your tray's material, and this can be laminated wood, metal, or plastic. Although plastic is the most affordable alternative, it's usually not very durable, so this is a disadvantage.
Laminated wood desks are famous for their aesthetic value, particularly because they can match many desk alternatives. However, you might have trouble adjusting them, particularly if you have a split mechanical keyboard.
Finally, metal trays are immensely durable because of the material they're made of. Nonetheless, they can be much more expensive than other options, so you might not feel like they're a budget-friendly alternative.
Features
Considering the features of a clamp-on keyboard tray is essential because you must understand what you're buying before you spend any money. This section describes the different characteristics you must assess on a tray when evaluating which model you want!
Assembly
Purchasing a clamp-on keyboard tray means you have to consider different aspects, and the tray's assembly is one of the essentials you must keep in mind.
If you're going for something user-friendly and straightforward, you'll probably want a tray that's easy to assemble. However, you might not get that with all models because some require you to attach screws or clamps.
Mouse Area
Fortunately, most under-desk keyboard tray clamp options have a specific space for your mouse, and this gives you the opportunity to avoid any pain since you can adjust it to an ergonomically beneficial position to reduce any discomfort.
Wrist Support
Lastly, some trays offer support for your wrists to guarantee they're always comfortable. This is a fantastic addition, and usually, they're made of gel or a special foam that you can remove and quickly clean up.
10 Best Clamp-on Keyboard Trays of 2022
Now that you understand what you should keep in mind before buying a keyboard tray, check out the best 10 alternatives in 2022!
1. Mount-It! Glide Keyboard and Mouse Tray
Maintain a healthy working posture and type for hours with the Mount-It! Glide Keyboard and Mouse tray. This fantastic model balances ergonomics and style with impressive features and eye-catching appearance.
You can quickly position your mouse and keyboard close to your body if you use Mount-It's alternative. At the same time, it saves space because you can assemble it under your desk.
2. StarTech.com Keyboard Tray
This clamp-on keyboard tray is another option to keep in mind. With a 12.6-inch sliding track, you can quickly adjust the item so that it's under your desk, and once you're done working or don't need it, you can slide it in.
It's made of steel, and it's immensely sturdy, which means this under-desk keyboard tray clamp can last for a long time without any issues.
3. VIVO's Clamp-on Keyboard Tray
The ergonomics of your desk setup are essential, but when you're looking for a clip-on keyboard tray, you probably want to make sure that you can afford it first.
You don't need to worry about that with VIVO's option because it's one of the most affordable alternatives you'll find. Additionally, it's wide and can fit most keyboards, and it's a sturdy model, so it can support keyboards of up to 11 pounds.
4. 3M Sit-stand Keyboard Tray
One of the gold-standard models of ergonomic clip-on keyboard tray options is 3M's alternative, and this is a beautiful model that's not as popular as others (like Mount-It's), but it's still a fantastic option to consider.
It's fully adjustable, and you can raise it to 10 inches above the desk. Moreover, a 23-inch sliding track is ready to support your keyboard and hide it from sight when you're not using it.
5. KT2 Ergonomic Sit-stand Keyboard Tray
Setting up an adjustable desk with a keyboard tray is not always an easy job, but it can be more fun if you pick the right items. A convenient example of this is KT2's option, which is affordable, beautiful, and immensely convenient.
6. Stand Up Desk Store Clamp-on Keyboard Tray
Having limited space on or under your desk should not deter you from having an eye-catching, functional workspace. This is where the clamp-on keyboard tray by Stand Up Desk Store comes in.
It's 24.5 inches wide, and it can support keyboards of up to 20 inches in length. Compared to other alternatives, it's very convenient because you can adjust its height and quickly install it on your desk without needing any tools.
7. HUANUO Under Desk Keyboard Tray
There are numerous models to keep in mind when you're picking the ideal clip-on keyboard tray for your desk, but HUANUO's definitely stands out from the competition.
According to many customers, this clip-on keyboard tray offers top-notch adjustable features. Therefore, regardless of whether you need to change it up for your standing desk or change its characteristics to fit your needs, this tray is here for you.
Its build quality is sturdy and durable, and it also comes with a wrist rest. Thus, it's ideal, even though it's not as affordable as other models might be.
8. Seville Classics Airlift Ergonomic Desk Tray
If you're looking for a user-friendly tray, this one might be one of the best alternatives out there. It might look somewhat plain at first, but it's not – it offers top-notch, innovative features that you must examine.
This option incorporates a wire management system, and it's overall quick to install. With a steel ball-bearing and bracket feature, you can quickly slide it in and out of your desk depending on your needs.
Buying Seville Classics' option means you get a durable alternative that can not only last a long time, but also maintain its appearance, as its materials protect its design.
9. VIVO's Clamp-on Tilting Keyboard Tray
Some people want a beautiful tray that matches their ergonomic office desks, but others prefer a much more straightforward option that can just get the job done. If you belong to the second group, this alternative by VIVO might be the one for you.
It's one of the most affordable clip-on keyboard tray alternatives you can find, and it's also immensely light. Therefore, you can quickly assemble it by attaching it to your desk and forget about the possibility of any pain, discomfort, or tension in your wrists, shoulders, and arms.
10. VIVO's Under Desk Slider Desk Tray
The last item on this list is also by VIVO, but it's a different model. Even though it takes the spot number 10 on this review, it's by no means a poor-quality item – on the contrary, it's one of the best models you might find.
This model is immensely famous, especially if you're looking for a gaming keyboard tray. Since its design is straightforward, sleek, and elegant, it can match the style of any workspace or computer desk.
It's 26 inches wide and 11 inches long, making it one of the biggest models on the market. Additionally, this clamp-on keyboard tray is sturdy and quick to assemble, so it can last a long time, and you don't need to worry much about setting it up when you buy it.
Keynote Takeaways
Having a keyboard tray is immensely convenient if you want to protect your wrists, shoulders, and arms. By now, you know about the best models out there in 2022, so the decision is up to you – buy your favorite one!
Hey, you have special pricing through your company.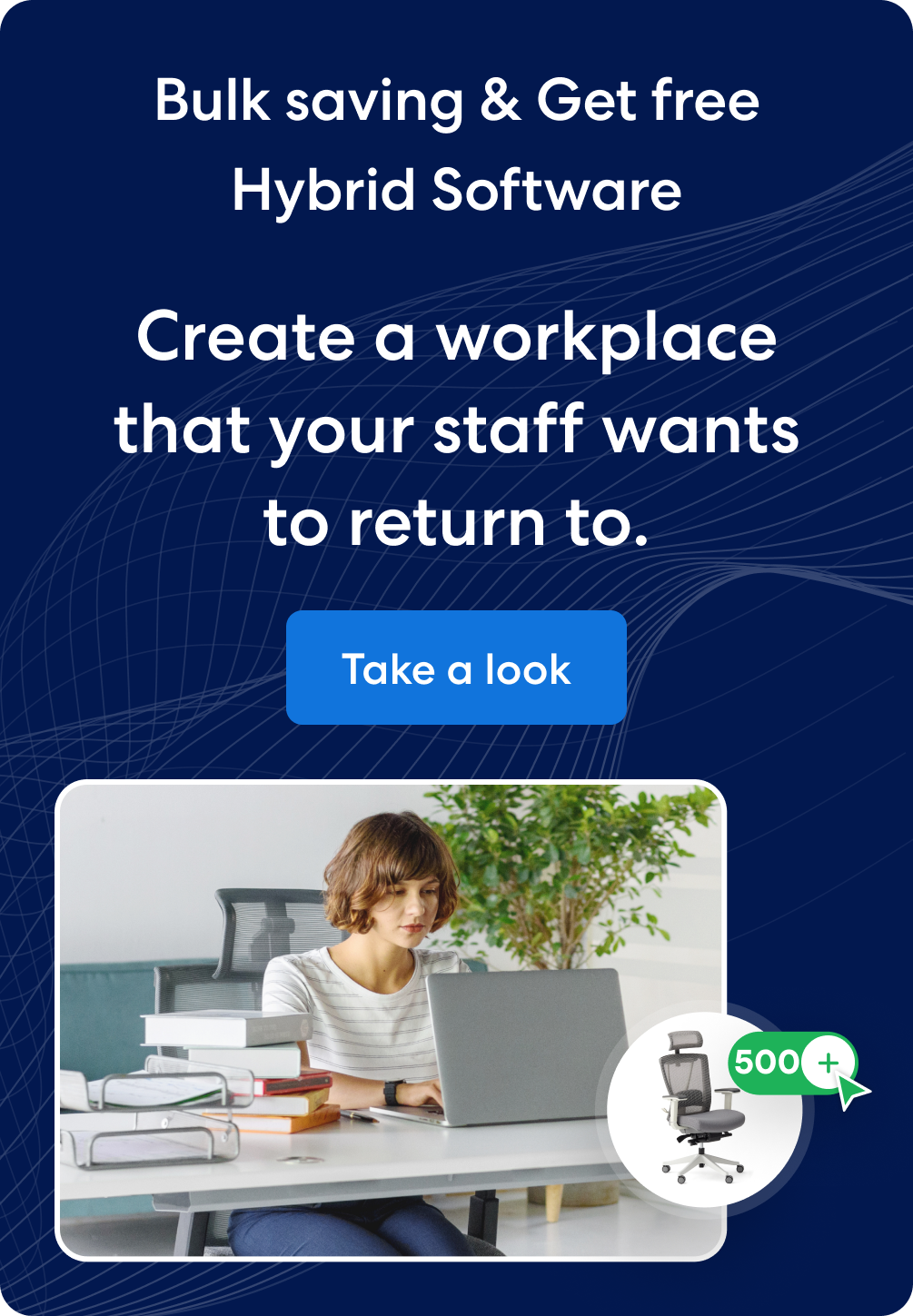 Get exclusive rewards
for your first Autonomous blog subscription.
WRITTEN BYAutonomous
We build office products to help you work smarter.
Coming at You Live from Autonomous' Social Media!