Minimalistic setups are associated with tranquility. It is all about creating a relaxed and calm atmosphere. This specific type of arrangement means keeping things as clear as possible. You cannot have wires, cables, books, and stationery lying all over the place. This approach means that you only keep the bare essentials on your desk. Minimalism is becoming increasingly popular. It is a lifestyle and mindset that is known to help you be more organized and productive.
This type of setup adopts the saying that less is more. This does not mean that you cannot use any decorations, but it is best to strip away as much as possible. If you want to know how to setup L-shaped desk options with a minimalistic approach, then you have come to the right place.
Why Purchase an L-Shaped Desk in 2022?
Times are always changing. We have to adapt to the fast pace at which things are changing around us. L-Shaped standing desks are just another example of evolution. People are increasingly becoming more conscious of their health and overall well-being. These minimalist desks are designed with this in mind.
L-shaped desks are suitable for any person looking for a new work setup. You can get these desks for artists, gamers, developers, and anyone who wants to work from home.
Pros and Cons of a Minimalist L-Shaped Standing Desk
There are various health benefits, such as reduced back pain.
It helps you to maximize the space you have.
It does not make your workspace look cluttered.
The desk can adjust to suit your needs.
It complements your workflow as you can freely move from one workstation to the next.
There is so much more room to organize all your files and papers.
These desks can be quite expensive.
You often have to assemble the desk by yourself.
If your desk is a non-adjustable standing desk, you could get tired of standing for long periods.
10 Best Minimalist L-Shaped Desk Setup for 2022
There are so many different ways to set up your corner desk office. Your setup should complement what you are trying to achieve in your workspace. Keep reading if you are interested in L-shaped desk setup ideas. If minimalism is what you are after, there are various things you can do:
1. Monochromatic Color Scheme
Nothing says simplicity quite like black and white. Your office is going to look a lot sleeker and more professional with this setup. The Autonomous L-Shaped Desk would integrate perfectly into this setup. White spaces are a vital characteristic of minimalism.  
2. An Organized and Clean Space
Nothing says minimalism quite like a neat and tidy environment. Get rid of all clutter! An L-shaped desk gives you the perfect opportunity to stay organized as you have the space to separate your work, supplies, and equipment. Compartmentalize your things and find an appropriate storage system to keep track of all your items. It is time to clear out your desk workspace today!
3. Keep it Simple!
Get rid of everything unnecessary. You do not need to have so many things on your desk. Keep monitors, files, and decorations to a minimum. Make sure that everything on your desk has a purpose. If not, get rid of it.
4. Use Natural Lighting
Natural light for the office is an excellent way of keeping things simple. It gives your space a cleaner look. An office desk lamp is something that most people use. You do not have to get rid of this, but make sure that you allow enough natural light to enter your workspace.
5. Go Wireless
There is nothing more frustrating than having a bunch of wires and cords around your desk. A wireless monitor and Bluetooth keyboard and mouse are going to give your desk a more modern and clean appearance. You may not realize it, but a whole bunch of cables can negatively impact your work performance by creating stress and frustration.
6. Have a Designated Area for Your Desk/ Workspace
This is not possible for everyone; however, it does have an impact on your productivity. This is going to help you focus and concentrate more effectively on your work. Apart from this, you can also maintain a more aesthetic office area away from any other distractions. It is important to keep this space for work-related things only.
7. Eliminate Any Loud or Distracting Noises
Adopting a minimalistic approach does not only involve making your workspace more aesthetically pleasing but considering other factors such as noise levels. Having various noises going on is going to make you feel more cluttered and overwhelmed. Try to keep your desk set up as a quiet zone or use calming music if you need some sort of background noise.
8. Make Use of Plants
Plants are a great way to add a personal touch and liven up your work environment without adding clutter or distracting. Plants are often associated with a minimalist lifestyle as they add to the tranquility and energy of your atmosphere. If you are not up to the responsibility of looking after these plants, fake plants are also a great option. This could add the perfect touch to your l-shaped desk setup.
9. Invest in an Ergonomic Chair
Ergonomic chairs scream minimalist office setup. The majority of these chairs have been designed to cater to these types of work environments. Ergonomic chairs are designed with the idea of health benefits, being modern, and fitting into the contemporary world. Minimalism is an essential approach in the times we currently live in.
10. Get a Minimal L-Shaped Desk
What could be better than having a sleek desk fit into any corner of your office space? This opens up so much more room in your office and enables you to keep a clear mind and work environment. There are so many great options, so how do you choose one?
Read below to find out what our top picks are when it comes to choosing an L-shaped desk for your office.  
Top 4 Best Minimalist L-Shaped Desks of 2022
With so many different options to choose from, here are our best minimalist L-shaped desk options:
1. Autonomous L-Shaped SmartDesk
This ergonomic desk is going to take your workspace to the next level. The minimalist L-Shaped SmartDesk is cutting-edge, customizable, and versatile. It is one of the best options on the market. It is convenient as it is manufactured to fit in any corner of your office, making it a flexible choice. This gives your office more space and helps to achieve a minimalistic setup. Whether you are an office worker, gamer, artist, or stay-at-home parent, or adult, this is an excellent option for your l-shaped desk setup that is going to take your productivity to the next level.
Features include:
Robust system – Integrates high-performance with anti-rust materials. This gives you a durable, sturdy, sleek, and silent desk.
Premium surface – The L-Shaped SmartDesk is a scratch-free, long-term desk that is designed with high-quality materials. You can choose whether you want a white, black, or walnut top surface.
Minimalist and aesthetic design – Not only does this desk have beneficial physical and mental properties, but it is also user-friendly and aesthetically pleasing. It adds a smooth and clean finish to your workspace.
Adjustability – You can choose the height and level of your desk so that it complements the rest of your home or office.
2. Autonomous SmartDesk 2
The Autonomous SmartDesk 2 is not an L-shaped desk; however, we had to mention it! This is the perfect desk to help increase your focus, productivity, and creativity. The SmartDesk 2 is an option that is going to improve your mood and transform your desk set up in 2022. Not only can it fit into any space, but it is made to cater to your health needs during work. This piece of furniture offers:
A durable and motorized desk frame – This desk has been designed with a dual-motor system and a heavy-duty industrial steel frame. It is a strong and sturdy investment.
Increased energy levels – Science has proven that standing while working boosts your energy and mood. This makes work a more enjoyable and productive process.
Complete personalization – You can set up this desk however you would like to. You can adjust the height and choose the color that best fits your space.
3. Bush Furniture Cabot Desk
This is a luxurious and sophisticated L-shaped desk. The Cabot Desk ensures that you have sufficient space to get your work done, which helps you to be more organized. This desk is only available in two options, which are harvest cherry and espresso oak. The installation of this product can be quite tricky, but it is a beautiful desk. Other features include:
Storage cabinets and trays
A 4-port USB hub to keep your cables organized.
60 inches of space
4. Tribesigns Modern L-Shaped Desk
This is another fantastic option that you can choose in either a sleek black or white. The Tribesigns Modern L-Shaped Desk is made for the convenience of those using it. This is because of all the customizable features it offers. These qualities include:
A rotation feature – You are free to move the desk how and where you want to, which makes it versatile for all your work purposes.
Sufficient space to work – The desk has 55.12 inches of space on both sides. This means that you can keep all your work organized.
It is sturdy – The desk has a steel frame that can support up to 900-pounds of weight, making it a strong and durable option.
Extra storage space – There is a two-tier storage shelf at the bottom of the desk, which makes it easier to store any files, supplies, and equipment.
5. GreenForest Corner Desk
The GreenForest Corner Desk is the ideal L-shaped desk gaming setup. It is an affordable and simple design that is meant for smaller spaces, helping it achieve a minimalist layout. It is suitable for an L-shaped desk dual monitor setup. There are both long and short pieces that you can switch between to get your personalized desk for your workspace. Other useful characteristics include:
It is strong and sturdy – It can support up to two computer monitors and other gaming equipment, which means that you do not have to worry about the weight.
The desk is made from scratch-proof eco-friendly materials – This metal desk is easy to clean and maintain as it is made from scratch-free and water-resistant materials.
It is a spacious desk – The longer side measures up to 39 inches, and the shorter side is 25.2 inches.
There are adjustable foot cups – This feature assists in making sure that the legs of your desk are at an equal height.
The Bottom Line
We are in 2022. There is no shortage of minimalist L-shaped desk setups for your workspace. There are so many different ways and guides on how to setup your office desk with high-quality ergonomic office furniture. This is going to achieve maximum comfort, productivity, and calmness. Your home office can be a perfect combination of minimalism with personalization. Find what works best for you!
You can do various things to your work environment to achieve your desired income. With a great L-Shaped desk and an organized set up, you can achieve optimal work productivity, motivation, and enjoyment.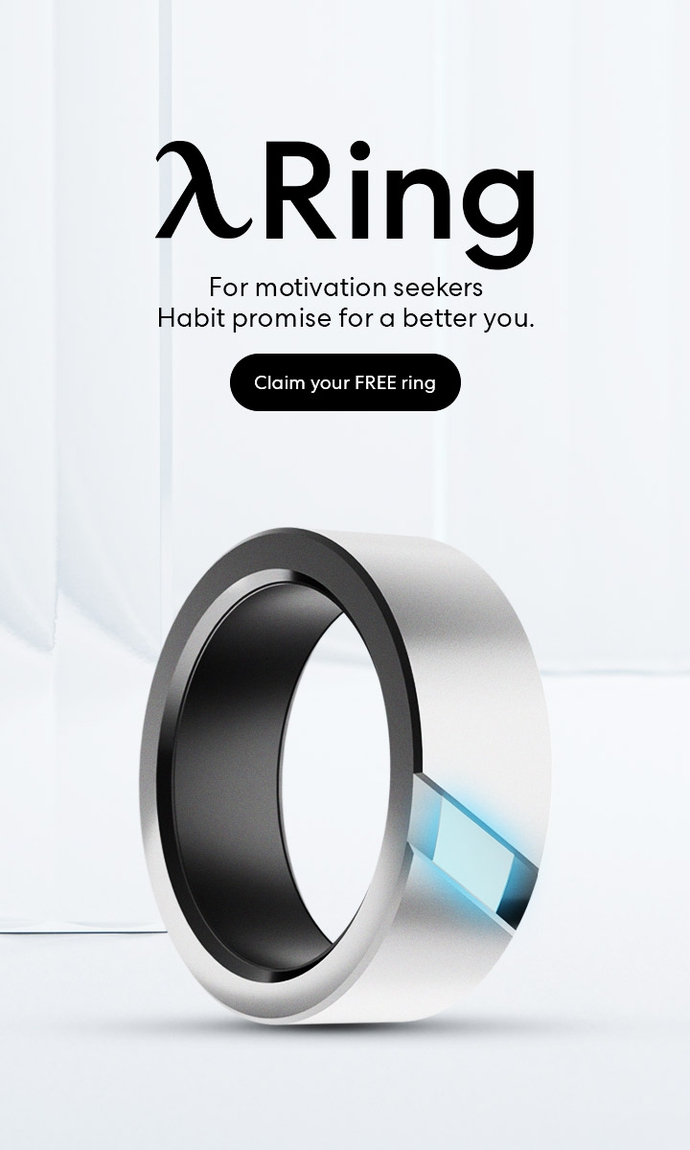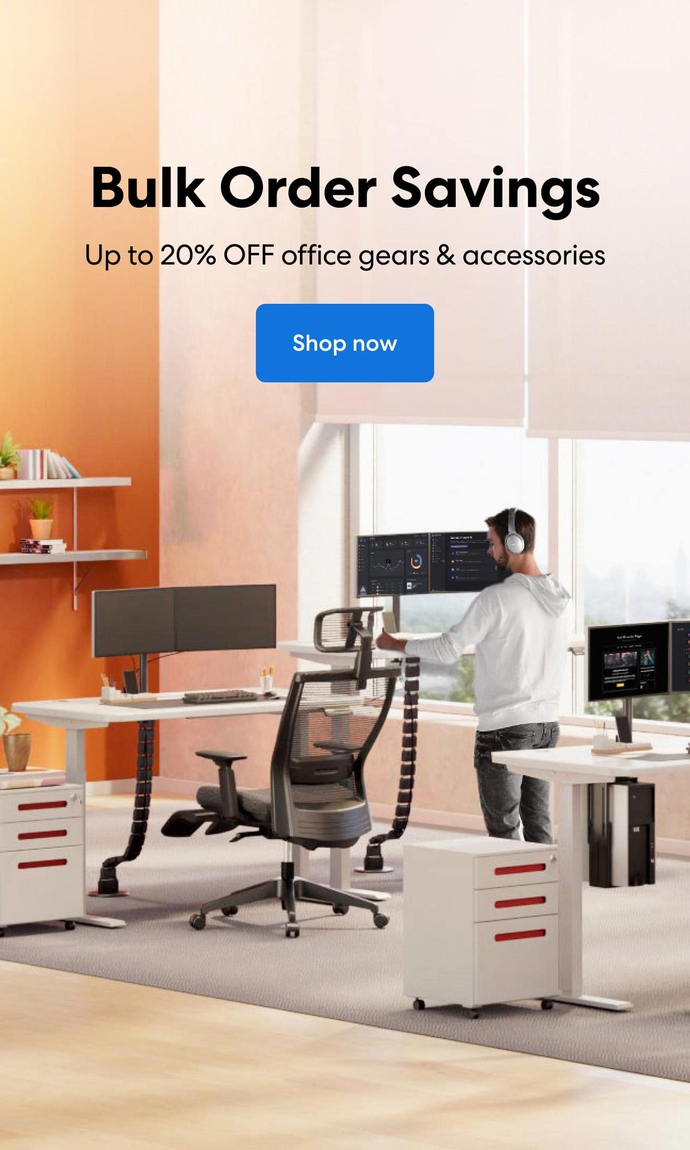 Subcribe newsletter and get $100 OFF.
Receive product updates, special offers, ergo tips, and inspiration form our team.