Smart Products
The 10 Best Portable Cell Phone Signal Boosters for 2023

Autonomous
|
Dec 14, 2021
7,932 Views
Dropped calls and slowed down data speeds are the most annoying part of long road trips. You have to go through hours of being sat down in your car, and you can't even properly use your phone while at it. That's when portable cell phone signal boosters come into play. 
These smart office accessories allow you to remain connected throughout your whole journey. This way, you can watch movies, text your friends, download archives, and even attend work meetings, all while being in the comfort of your car. 
They don't only improve the quality of your signal; they can lengthen the durability of your phone's battery life too. Thus, becoming your best friend for any road trip or camping expedition. Stay safe and connected by getting a new phone signal booster. 
However, if you're unsure which portable cell phone booster antenna to get, you can keep reading this handy guide that's meant to teach you everything you need to know to get the best signal booster that accommodates your necessities. 
Four Indicators That You Should Get a Phone Signal Booster
If you think these cool office desk accessories aren't for you, then think about it again. There are plenty of reasons why you should get one, especially if you appreciate being able to communicate at all times with whoever you want. Some good indicators that you should get a signal booster are: 
You're struggling with a fluctuating signal. Perhaps you're traveling to a rural area where the network towers aren't strong enough to maintain a steady signal; you can fix this by installing a signal booster in your car that can enhance the quality of the connection you receive.

Your surrounding objects and materials aren't appropriate for the signal to flow correctly. Sometimes the layout of some buildings isn't properly made to allow the phone signal to go through them. This, too, happens with really thick materials and solid structures.

You're going to a place with too many phone users. Places like big cities and crowded areas slow the connection speed, and dropped calls are more likely to occur. This is why the lines are always crowded on days like New Year's Eve.

You are traveling far away from network towers. This may happen when you travel long distances. During extended periods, you're going to be away from network towers, and the signal may weaken. 
Benefits of Portable Cell Phone Signal Boosters
We just went through some reasons why you should get a portable cellular signal booster. However, once we go through the benefits of getting one, you're going to be completely convinced. 
Better voice quality during calls. Don't miss any important information by improving the quality of your calls. This way, you can make sure your message is heard loud and clear.

Improve your signal anywhere at any time. With signal boosters for vehicles, you can go anywhere you want and still have a quality phone signal.

Faster and more stable internet. You can experience speeds never seen before by simply buying a signal enhancer, which makes you forget about hours-long downloads and delayed messaging.

Easy installation. Most signal enhancers are easy to set up and use, as you only need to install the outer and inside antenna, then connect your phone, and you're all set.

You have plenty of options to choose from, as there are loads of different brands and models that cater to all the specific needs you can think of. 
The 10 Best Portable Cell Phone Signal Booster for Car & Offices
Now you've reached the best part of our guide, here we are going to display the best portable phone boosters of the year. These portable signal boosters are supposed to make your life a lot easier by increasing the quality of your signal and sparing you all the frustration that comes with a poor connection. 
These are top-tier portable cell phone signal boosters that have been user favorites throughout the year and even work as gaming desk accessories. Check them out: 
1. HiBoost Zoom Cell Phone Signal Booster
This handy phone booster has everything you need to enhance your phone signal. It includes an outer antenna and a base station with also an antenna. The HiBoost Zoom picks up a signal from the closest phone tower to rebroadcast it inside your house. 
It works between a 3000 square foot radio, and the installment is quite simple, as you only need to point the outer antenna towards the direction of the signal and connect it to everything else. You can receive and enhance 3G, 4G, and LTE signals from almost every main American mobile distributor, which makes it a fantastic option for buying and installing anywhere you need to. 
2. HiBoost Travel 4G 2.0 Signal Booster
The HiBoost travel is a high-quality signal enhancer made out of the best materials on the market. It boosts all kinds of signals, from 2G to 5G, and works perfectly on all mobile devices. 
You can set it up in your car, van, or SUV. It has a larger battery life than most devices. Additionally, you don't need any tools to install it, as everything you need is already in the box. 
Forget about the days when you had to travel for miles to get enough signal to do an important call. With this portable cell phone signal booster, you can get peace of mind when traveling and boost your signal and your experience. 
3. SureCall Fusion2Go Max
The Fusion2Go Max was created to boost your 5G, 4G, and LTE connectivity by using SureCall's Extended Range Technology, which offers the fastest data connection and longest cell tower reach. It also works with all American carriers, and it's compatible with all cellphone brands. 
This is one of the best performing phone boosters on the market, as it increases the uplink transmission power by two-fold. Furthermore, this product has even won awards due to its high-end technology that allows drivers to receive signals even from cell towers that are miles away. 
4. WeBoost Drive Sleek
Enjoy all the features this 5G-ready phone booster has to offer. Say goodbye to dropped calls and welcome an enhanced voice quality, faster data, and higher streaming speed. You can also run plenty of apps simultaneously without compromising the speed in none of them. 
This smart device gets installed in a heartbeat, and it doesn't need any extra tools. However, its improvement on the signal depends on the distance from the nearest cell tower, and you can divide it into three tiers of quality. 
In any case, it enhances your calls, gives you better data, and improves your texting, which allows you to remain connected in even the most extreme circumstances. 
5. WeBoost Drive Reach
Weak cell coverage is a huge problem that we face when traveling, but having the WeBoost Drive Reach leaves it all behind. It gives you all the cell coverage you've never had before. This means you can contact anyone at any time and let them know your status. It makes you feel protected even in a completely unknown state. 
You can install it in minutes without needing any tools. Some of its features are: enhancing voice quality during calls, streaming capability, and data speed. It's also 5G compatible and works perfectly in any American network carrier and telephone brand. 
6. WeBoost Drive 4G-X OTR
If you've ever had the dream to buy an RV and create a new life while traveling the country, then you're going to need one of these portable cell phone signal boosters. It allows you to have the peace of mind to work from home and help you remain one call away from any emergency, even in the backcountry where the cell service is close to non-existent. 
Additionally, it is a standard multi-cell portable signal booster for bigger-end vehicles, such as trucks and RVs. You can reach towers at distances up to 33% farther than most of the other devices in this list. It's also compatible with most US carriers and telephone brands on the market. 
7. SureCall NRange
Install this fantastic portable cellphone signal booster in just three easy steps, and immediately boost your voice quality during calls, texts, and 4G LTE for any device inside your car. 
The NRange booster has revolutionized the experience of thousands of drivers among the states, who now can remain connected at all times and don't have to worry anymore about being uncommunicated or feeling unsafe on the road. 
It is sold as an easy DIY kit that includes its exterior antenna, an interior cradle for mounting the phone you desire to enhance, a 12V DC power supply, and a quick and handy guide. 
8. SureCall FusionTrek
One exciting feature of this portable cell phone signal booster is that it's the first phone signal enhancer that eliminates outer antennas and cables. The installation only takes a couple of minutes, and you can perfectly fit in the rear window of any vehicle. 
Its hands-free phone cradle gives an automatically enhanced signal to the phone connected to it. This plug-and-play solution provides a 4G LTE signal, enhanced text, and improved voice sound during calls. 
Additionally, it comes in a handy kit that includes the FusionTrek booster with a receiving antenna, a hands-free cradle, a DC power supply, and its installation guide. 
9. SureCall Fusion2Go 3.0 RV
If you're looking for a mid-range reliable option, the Fusion2Go 3.0 RV is the one for you. It's specially optimized for recreational vehicles and trailers for providing trustworthy 4G LTE and 5G signals. 
This signal booster features 2XP technology to boost the vehicle-to-cell tower range and increase the uplink transmission power two-fold. Additionally, it allows its users to remain connected even in zones with extremely low telephone signals. 
It supports all American carriers and telephone brands. Plenty of users can connect to the same signal simultaneously, and it's designed with the highest quality materials out there to ensure longevity and durability. 
10. Anycall Vehicle Cell Phone Booster
Give your trip the boost that it needs with Anycall's vehicle signal enhancer. Get a clearer voice during calls and faster data as you navigate through your favorite apps while on long road trips. 
This portable cell phone signal booster features an automatic gain controller that intelligently senses the environment, automatically adjusts to provide maximum signal quality, and puts itself in stand-by mode when needed. 
Another outstanding feature is its automatic level control which adjusts the output gain at its optimal performance, enhancing the data transfer quality, avoiding signal oscillation, and reducing the interference to the cell tower. 
FAQs About Phone Signal Boosters
Is it going to work with my cell phone?
Yes, most portable cell boosters work with all kinds of cellphones that use 3G, 4G, or 5G signals. 
Do I need a data connection for it to work?
No, but you do need a cell phone signal. If you're in a dead zone, it can't pick up any signal. 
How can I differentiate 3G from 4G?
3G carries basic phone usage as text, email, and calls. More heavy apps like social media and streaming apps are more suitable for 4G signals. 
What is decibel gain for?
It is the strength of the cell signal. It goes from -50dB, an outstanding signal, to -110, which is no signal. Signal enhancers are made to boost this number and obtain one as close to -50dB as possible. 
How many types of boosters are there?
Two types, one made for buildings like houses and offices, and another for vehicles like cars or trucks. 
Can I use signal boosters outdoors?
No, they are designed to work indoors since radio waves can easily jump from one wall to another. If they were placed outdoors, the signal would dissipate. 
Can I install it myself?
Yes, most portable cell boosters have really easy installment methods that you can totally do by yourself. 
Bottom Line
After this handy guide, you're completely ready to find the best vehicle signal booster for you. Make sure you check your phone's specifications before making any purchase and enjoy your well-connected trips from now on. 
We encourage you to check out the rest of our catalog for the best office accessories of the market or more devices like these phone signal boosters.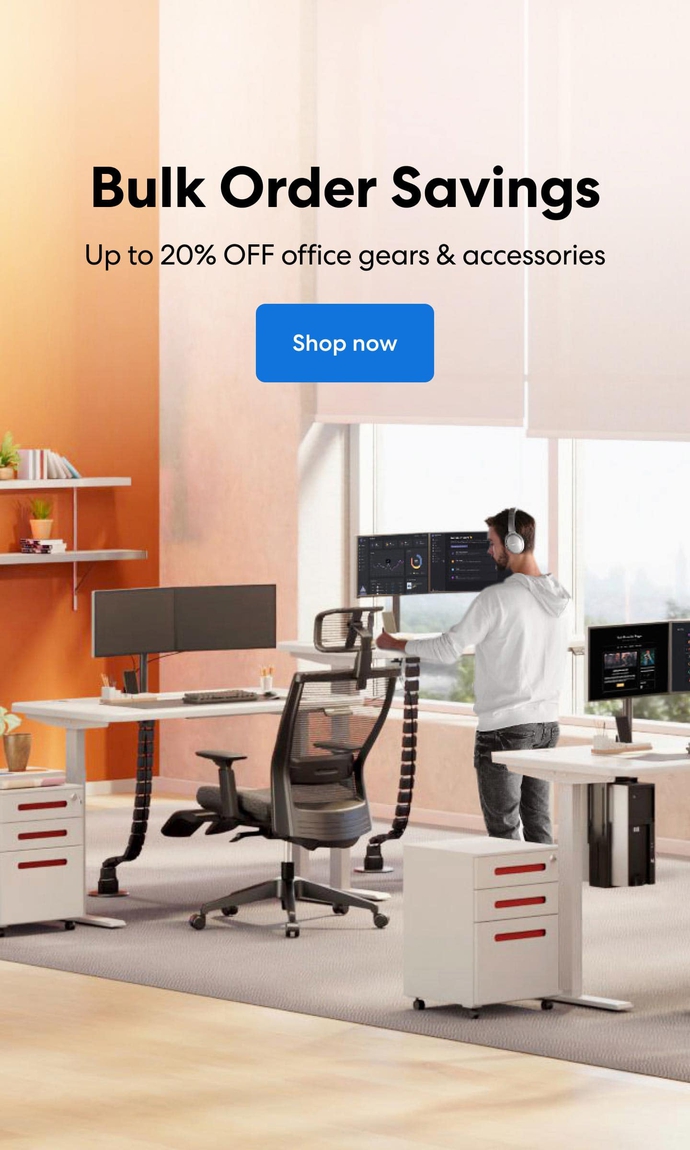 Subcribe newsletter and get $100 OFF.
Receive product updates, special offers, ergo tips, and inspiration form our team.