Smart Products
10 Best Rechargeable & Battery Table Lamps for Home
956 Views
Setting up a home office is both challenging and fun. You realize how tiny things and multiple factors impact your productivity and how an absence of certain accessories can seriously compromise your work efficiency. We often do not pay any heed to office desk accessories that are essential in an office setup, especially when working from home, since these accessories make up for the lack of a proper office setup.

A desk lamp is one such important desk accessory for a home office setup because not all homes are equipped with ambient lighting to prevent issues like eye strain and headaches while working. Battery table lamps for home offices can be useful because they are small, portable, easy to use, and affordable. You can also purchase them through an employee purchase program or an EPP for Educator/ Teacher, which helps you pick the best options for your home office setup and rule out the things you don't need. Below, we have covered some of the best battery table lamps for the living room or an office setup that will effortlessly spice up your space.
1. Alessandro Wall Lamp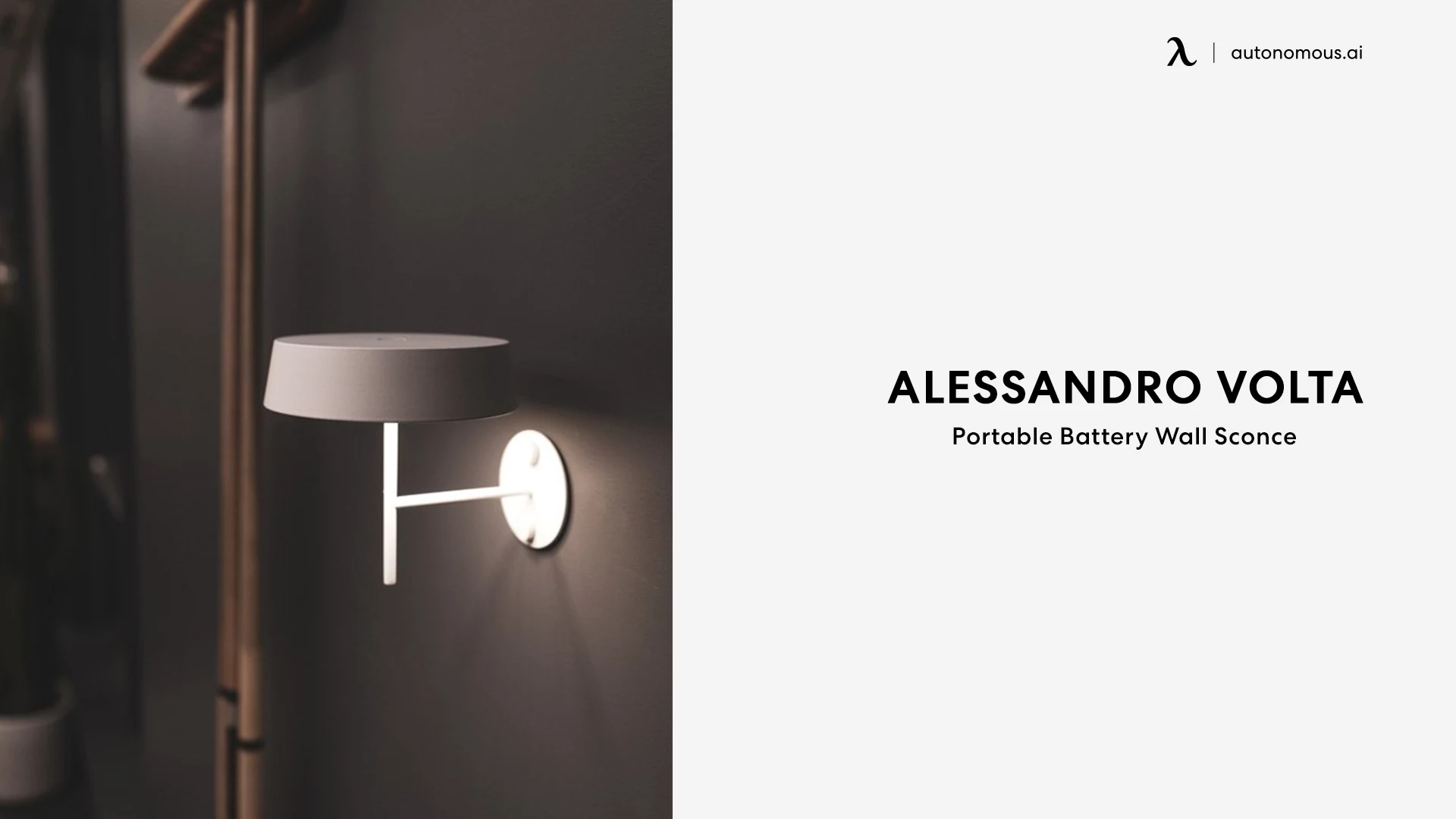 Wall lamps have something classy about their appearance, which intrigues most the users, but a limitation with wall lamps is their limited brightness. Not with this one, because the Alessandro Volta battery wall sconce is specially made for spaces that need some safe brightness level.
You can install it in your bedroom, home office, or living room; the all-rounder design adds a star to the interior of your home. Moreover, you can also adjust the brightness level of this lamp so it will suffice both for serious office work and nighttime reading.
2. Epoque Battery Lamp
Is it a lantern or a lamp? The design will keep you fascinated and amazed at the same time. This cordless battery table lamp is unique, vintage, and simply one of a kind. This Epoque mini portable battery lamp comes in two different sizes, so you can choose the one that fits your needs or buy both to make a set.
This lamp has many features to love, and the battery-powered one tops the list. Due to its cordless ability, the lamp can be placed anywhere, even outdoors. The lamp is completely dimmable and has a battery life of 12-36 hours which means the product is made to last and keep you covered.
3. Alessandro Volta Portable Lamp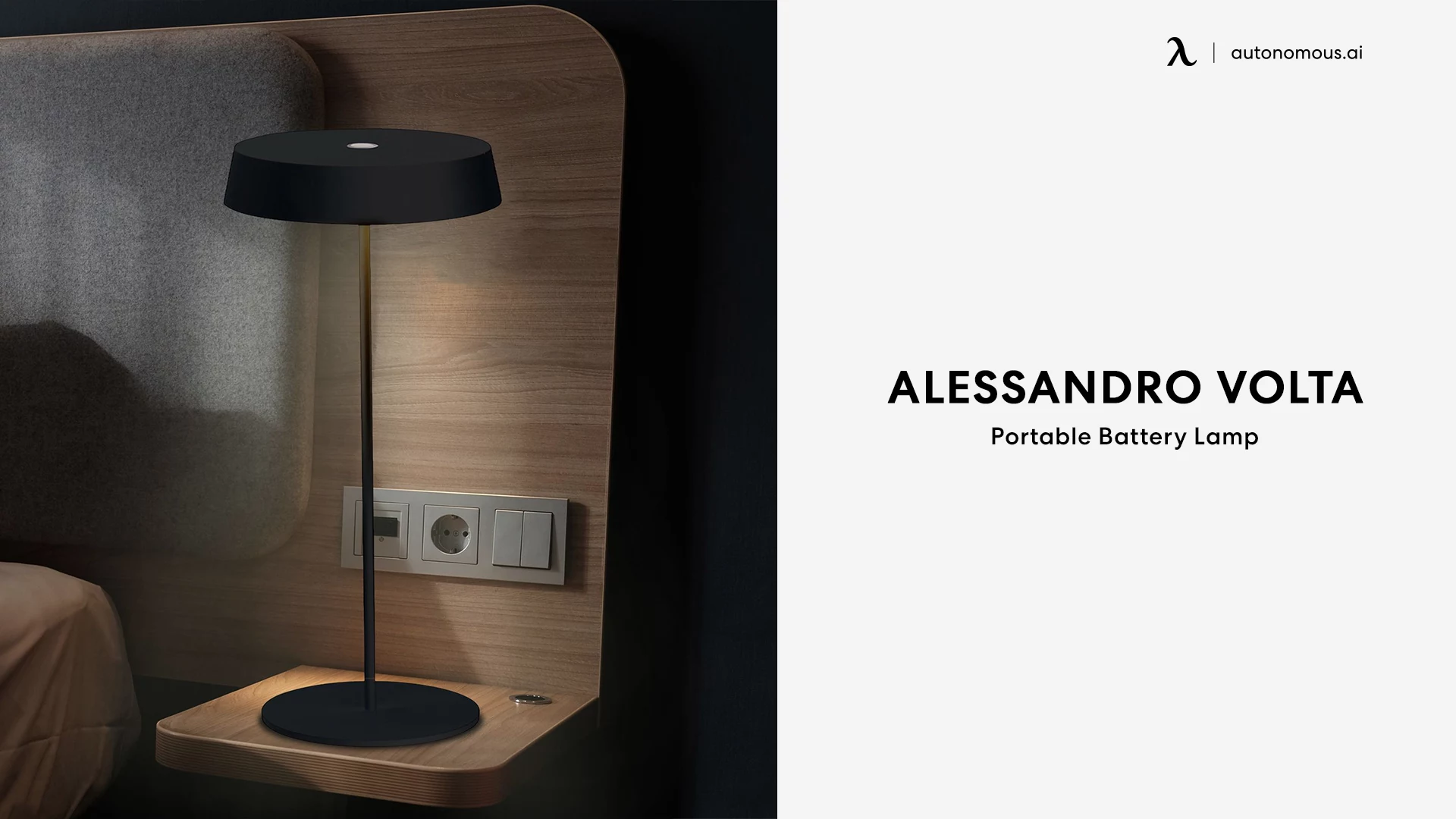 If you are worried about the cost of work from home lighting and about shifting the ways you work, then this Alessandro Volta portable battery lamp is the safest and cost-friendly option. This lamp stands tall and emits a safe yet sufficient light for everything to be clear. The lamp can be your bedtime reading buddy, late-night office work, and a dim yet appealing way to light up the living room. It is a wonderful choice for battery table lamps for restaurants as well.
4. Lepower Metal Desk Lamp
The Lepower classic Metal Desk Lamp is a great option if you want an expensive and stylish looking lamp for a fraction of the cost. It has a regal design and a smart functionality which customers love. Its matte finish creates a balance between traditional and modern, making it suitable for various situations. Furthermore, its flexible neck can accommodate practically any lighting angle.
5. Alessandro Pendant Lamp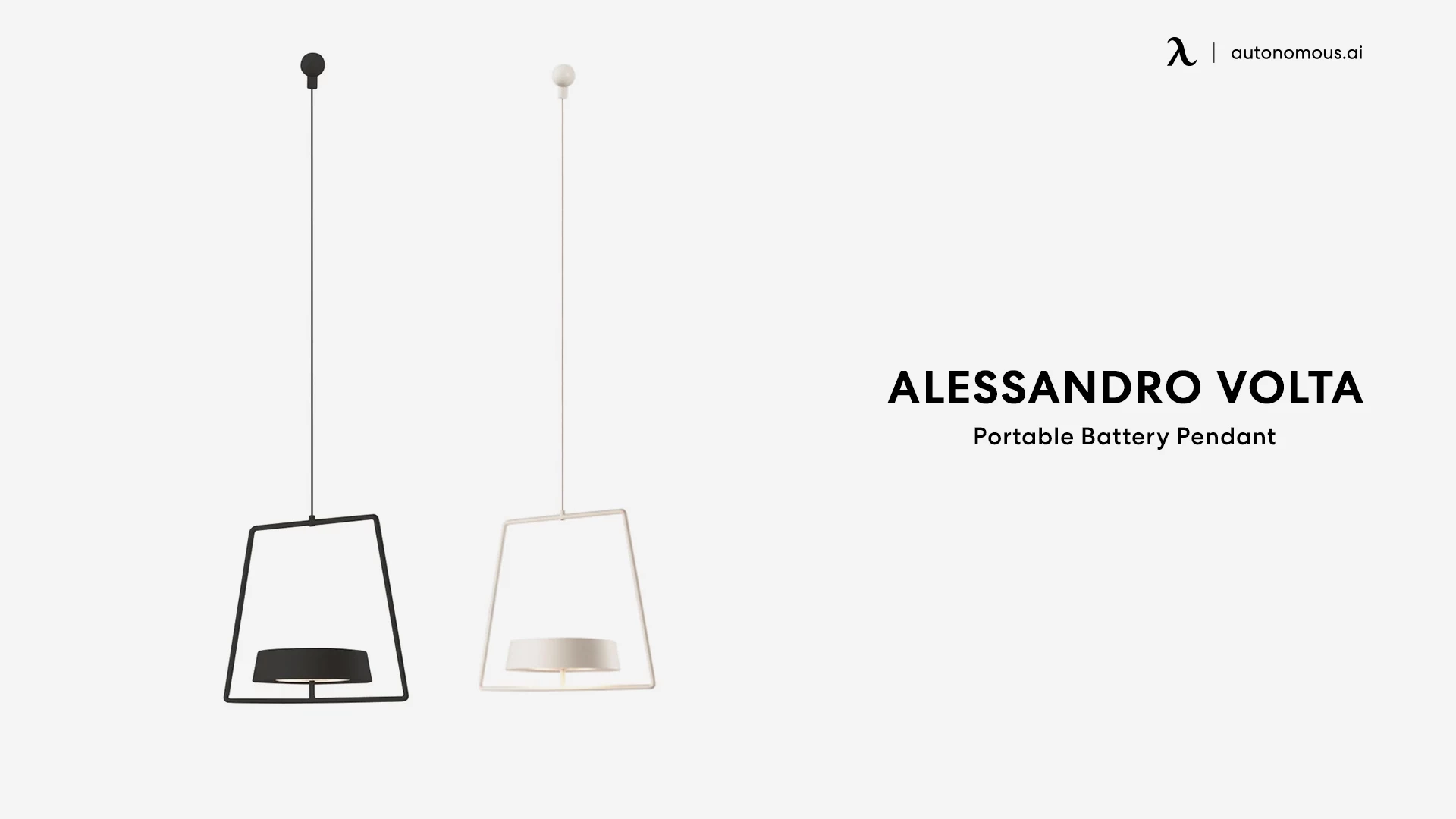 Made especially to be the spotlight of the room, this Alessandro Volta portable battery pendant lamp results from years of design and German craftsmanship. The lamp is battery-powered and can be adjusted in the brightness level from high to dim based on your needs. It has a battery life of over 36 hours; hence you can use it and only charge it a few times a week.
Besides adjustability and a wonderful design, the lamp is also made with the most durable materials. You will find it as good as new even after years of use.
6. Govee Ambient RGB Desk Lamp
Gove's portable battery table lamps for home have 16 million different light colors to select from, all of which can be controlled via the Govee Home app on your smartphone (did you even know that many colors existed). A single button can also control it on the base; however, the color selection is limited, but that's a thing to let by. It has entertaining features like the ability to sync the light to music and an option that allows you to choose an experience and modifies the color and tempo to match, such as festivals, nighttime reading, candlelight, and fireworks.
7. Benjamin Franklin Desk Lamp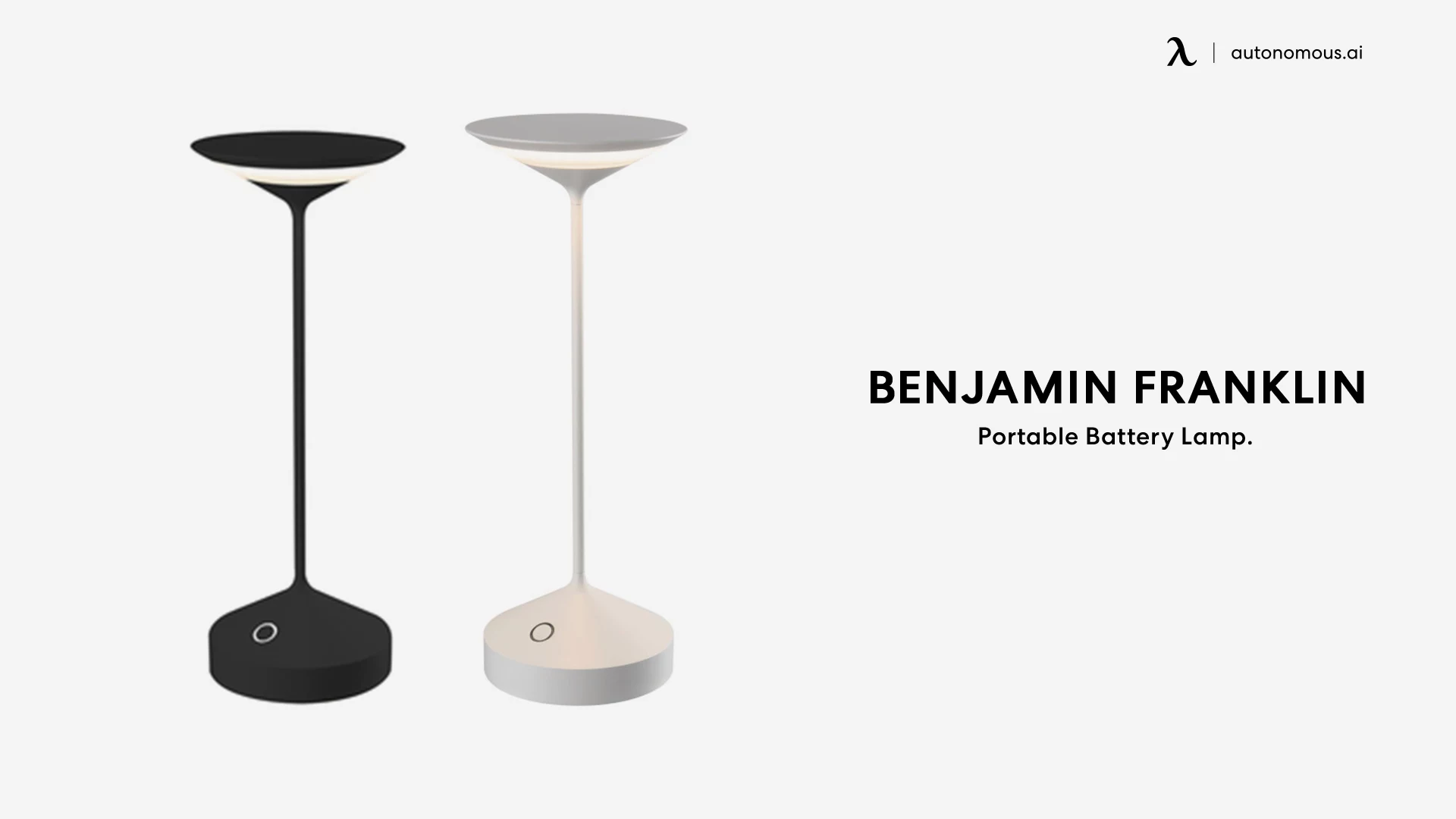 This is owed to Benjamin Franklin, though the stylish Benjamin Franklin portable battery lamp is worth all the praise. The lamp is battery-powered to be a great battery table lamp for a restaurant or a wonderful piece of functionality and décor for your living room.
The battery table lamp for home is fully dimmable for you to adjust the brightness and intensity, and it is easy to charge with a USB charger, just like your phone. The durable material and the protection against dust and dirt keep this product as good as new for the upcoming years.
8. BenQ Reading Lamp
Whether needed for a kid's study table or an office worker, this BenQ office lamp is one of the best battery table lamps for home to buy because it offers you customization. You can adjust the brightness level and moderate the tone as you need. The lam can adjust to ambient light, and it covers a wider area than most of the lamps on the market.
9. Adorra Desk Lamp
A desk lamp that is modern yet adorable? This adorra desk lamp is a handy purchase because it is shiny, classy, modern, and functional. The brass keeps the lamp star of the room, and it also comes with a charging dock to fuel up your phone. Have you ever seen a lamp that charges your phone before?
10. Hay PC Portable Lamp
This is one of the top picks for rechargeable battery table lamps with a battery life of up to 10 hours at a time. The lamp can be a great partner for your all-nighter before the exams or even cover up an interesting book when everyone is sleeping beside you. It comes in four color schemes, so there is that benefit. The hay PC portable lamp is lightweight because it is specially made for you to be on the go, and one of the best things is that it works both outdoors and indoors.
Hey, you have special pricing through your company.
Get exclusive rewards
for your first Autonomous blog subscription.
WRITTEN BYAutonomous
We build office products to help you work smarter.