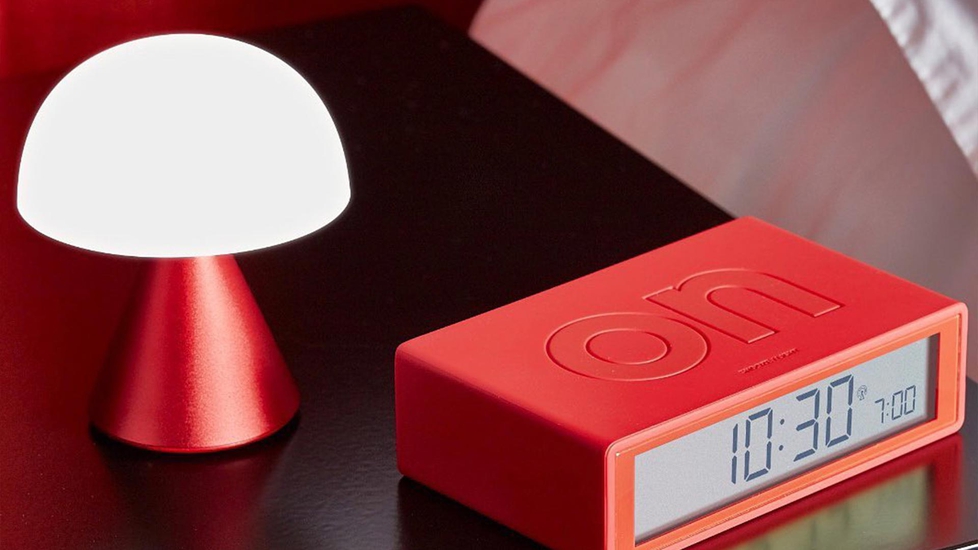 Lexon Mina M Wireless LED Lamp
Bought by 1 Deloitte US employee
FREE shipping Jun 19 - Jun 21. FREE 30-day returns.
Sold and shipped by Group BOW. Visit our store
Lexon Mina M Wireless LED Lamp at a glance.
Set the tone wherever you are, for any occasion. Compact, wireless, waterproof, dimmable, and with 9 color options. Mina M is the perfect way to inspire any space.
• Compact, portable lamp
• 9 LED color options
• Water-resistant
• Qi wireless charging or USB-C
• 24h of battery life
• 1-year warranty
Deep dive into specs
Lexon Mina M Medium Portable LED Lamp: Set the right atmosphere
The Lexon Mina M Medium Portable LED Lamp is what you need to make your room cozier. Perhaps you want a wireless LED lamp to be your best companion during those long nights of work – well, whatever the scenario is, you can be sure that the Lexon Mina Lamp is the perfect option for you to set the right atmosphere and enjoy the occasion better. Good lighting has been associated with productivity, concentration, and accuracy boosts at the workplace. Therefore, it is quite important for you to make sure that your workstation is appropriately illuminated. That's where the Lexon Mina portable LED light has a key role. This lamp compiles multiple features that make it a must-have productivity gadget. Stay with us for a little while to learn why this device can turn your workstation into a different place.
Benefits and Advantages of a Portable LED Lamp
The Lexon Mina M Medium Portable Led Lamp is an excellent addition to any home office or room. Learn why you need to acquire it and how it can be useful! Portable LED lights have become quite popular in recent years, but not many people understand the reasons behind such a trend. The truth is that LED lighting is better for business and industrial purposes mainly because they require less energy to function yet produce more illumination than regular light bulbs. Here we describe more advantages associated with wireless LED lamps.
1. Long-lasting & Energy-efficient: If you compare any form of LED lighting with traditional illumination solutions, the former is superior to the latter for a wide margin of difference. LED lights can last for up to 50,000 hours, but they can work for even more time. It all depends on the usage you give it. LED lights can last from six to twelve years, on average. As a home office gadget, a LED lamp will work without being connected to the power source. It lasts about 24 hours between charges. You can use a USB-C port or the Qi-enabled wireless charger you have in your possession. It doesn't need too much to work efficiently.
2. Illuminates a wide area & Does not produce heat or UV emissions: Traditional lamps focus on a single direction, meaning that certain areas of the room or surface will receive less light than others. That's not a problem with the Lexon Mina Lamp. Thanks to its design, it illuminates a wide area, meaning that it can cover the whole surface of your desk easily. Furthermore, this wireless LED lamp allows you to choose between nine different LED colors. All you need to do is press down the lamp's head to get started. It's not a secret for anyone that incandescent light bulbs get insanely hot while they're functioning. It's a fact that these light bulbs turn most of the energy they use into heat, while only a little part is destined to create light. On the other hand, LED lights do not produce heat in such high quantities, and all of the light they produce is perceivable by the human eye.
3. Water-resistant: Not all portable LED lights are water-resistant, but the Lexon Mina M Medium Portable LED Lamp incorporates this feature in its design to be more functional. Considering that LED lights work perfectly in colder environments, you can be sure that your lamp will survive even in the harshest conditions.
Key considerations when buying wireless led lamps
If you're looking for a good lamp for your desk, the Lexon Mina M Medium Portable LED Lamp can be an excellent option. Here are some considerations we recommend you keep in mind to make the most of its use. The portable LED lamp will work without problems for several years, typically between 6 and 12. It will not stop working if you switch it off and on perfectly. Doing so will not shorten its lifespan or cause any damage to it. Wireless LED lamp are perfect for environments vulnerable to flooding due to their low voltage operation.
About Lexon
Lexon is a company dedicated to creating numerous office accessories that are both useful and good-looking. Most of their devices are decorated in the Art Deco European style. This team is characterized for providing a new perspective on everyday items. They have been awarded several times due to the innovative creations they have brought to the market.
FAQs
Don't see the answer to your question?