Smart Products
8 Best Productivity Gadgets That Every Business Should Have

Autonomous
|
Mar 26, 2021
3,633 Views
We all constantly strive to keep pace with the ever-changing world, as we should. By choosing the right tools and productivity gadgets to assist you, you can make this process much smoother and painless. However, which office productivity gadgets are best?
As many promising products are flooding the market, it can be tricky for you to pick the best. So, to help you make the most profitable and well-informed choices, we have listed the best productivity work gadgets.
Not only are they innovative, but they are also going to enhance and aid your work. From relaxation and productivity tools to high-tech gadgets, we've included them all. Read further as we take you through the top X productivity gadgets in the market.
1.  Excalibur Beverage Warmer/ Cooler- USB
Frequent coffee breaks and trips to the office pantry are not only tiring, but you end up wasting time. With this USB beverage warmer/cooler, you can conveniently bring your coffees, teas, and other drinks to the desired temperature.
Moreover, you don't even need an electric connection, you can plug it into your laptop, and you're good to go. Its compact and classy design will barely take any space and meld in with other smart office devices on your desk. The best part is, you can reheat coffee or brew fresh green teas from the comfort of your office.
2.  SmartDesk by Autonomous
Your desk is not just one of the productivity office products and office productivity gadgets, but basically, your workstation. Hence, these electric standing desks by Autonomous are designed for functionality, productivity, and convenience. To top it off, they're so sleek that they'll beautify your entire office with their white or black matte finish.
They offer you a range of desks to suit your needs, and every Smartdesk comes with a powerful dual-motor system. Moreover, the Home office desk has a 2-segment frame that you can take 48-degrees high. In contrast, the premium desk has a 3-segment structure that goes up to 52-degrees high.
You can also get double desks and L-shaped desks to accommodate your digital workspace gadgets. These are well suited for digital artists and other multitasking professionals. Additionally, if you've got the artistic flair, you can purchase the art desk or curate one with the DIY kit.
3.  Jabra Speak Series Headphones
Yes, headphones are great productivity gadgets! Whether you want to partake in multiple conference calls or attend seminars, they're perfect. Moreover, you can listen to some music and feel the relaxation to your core, during effective breaktime from work.
These speakerphones are specially designed for office use, and the sound quality is exceptionally crisp. Additionally, the user-friendliness ensures that you likely won't face any technical issues.
4.  Upright Go - Posture Control
You must have read innumerable articles about how sedentary lifestyles affect your posture and spine. Thus, by making small choices like buying modern office furniture, you can be kind to yourself. This dainty Upright Go device takes a step further, and you can keep track of your posture using your cellphone.
Just attach it to your back while working, and it'll guide you regarding the correct posture. Moreover, you'll feel a slight and very gentle vibration every time you slouch. This way, you can get lost in work and still be attentive towards your health.
5.  E-Beam Smart marker
So what if you don't have a personal assistant to jot down the critical points on an IPad? You can help yourself and your entire team with the help of this E-beam smartmarker. Moreover, it is compatible with any surface, such as a board or even a piece of paper.
Just attach it to the surface or place it horizontally and scribble away. Everything that you draw or create will be captured by the device, and you can then share it with ease. Additionally, it'll save you the hassle of sending multiple images or creating duplicate digital documents.
6.  Cable drop
As an office worker, you must be well-versed in dealing with frustrating tangled wires. Additionally, since you need your various devices all day long, you have to grapple with chargers, cables, monitor wires, and earphones.
Hence, Cabledrop, one of the best productivity gadgets, is the cute little solution to keep your multiple wires tangle-free and in place. You can attach to any preferable spot on your desk or the wall and stick the wire inside. The best part is, you won't need to keep them from showing, as they look adorable and come in eclectic colors.
7.  Pip
After working crazy hours regularly, your mental health tends to take the backseat. This silly-sounding office productivity gadget performs an earnest job for you by keeping track of your stress levels.
Moreover, you can fit it between your finger and thumbs, and it'll sense your work-related stress level through your skin pores. You can then track it through the companion app and take small, rejuvenating breaks to boost productivity, as required.
8.  LVL Hydration Monitor
Drink plenty of water. That's what any health or beauty expert will advise you to do, and for a good reason. However, it's easy to forget about this elementary job while you're working tirelessly, and it has adverse effects on health.
The LVL hydration monitor or smartwatch monitors your liquid intake using its unique red-light technology. You can connect this office productivity gadget watch to your smartphone using Bluetooth and read the stats there.
It'll then appropriately remind you when it's time to hydrate yourself. Moreover, it also keeps track of your sleep patterns and mood and gives you fruitful advice. Also, you can keep up with new health trends and new programs with the proactive mobile app.
Final Words
Quite evidently, these productivity office products are enticing and will aid greater efficiency. You won't regret purchasing these productivity gadgets as they are devised with innovative and functional designs.
These small office accessories and productivity work gadgets will ultimately make a vast difference. That is because they'll make work much more accessible and also a little fun for you!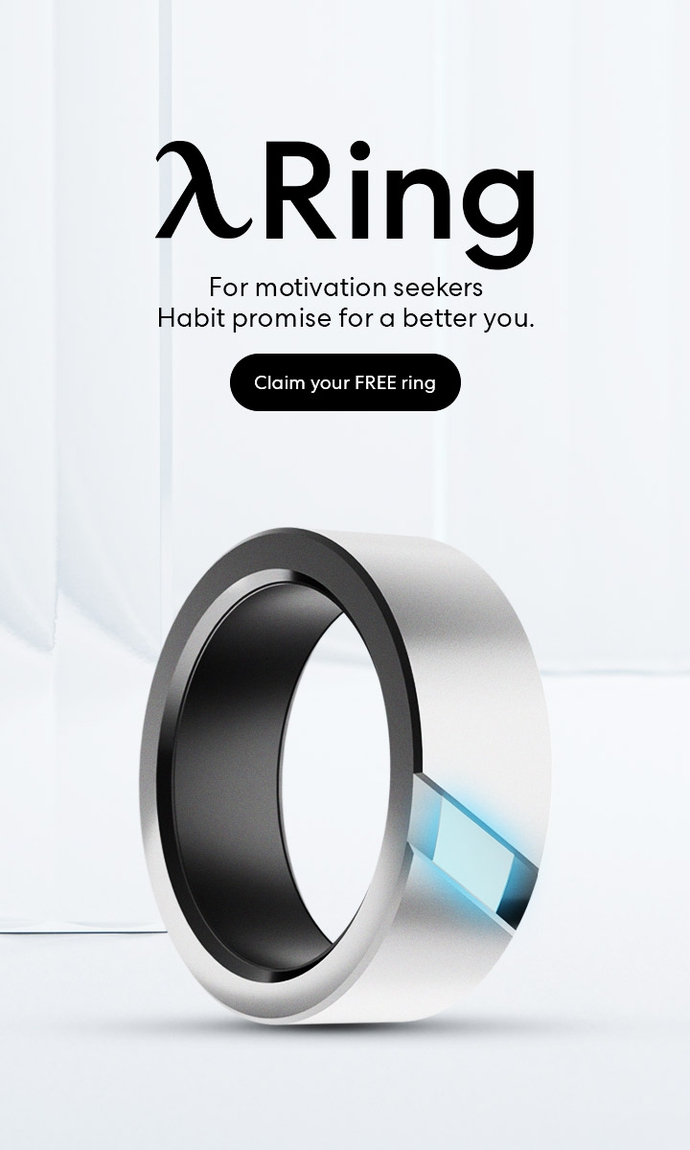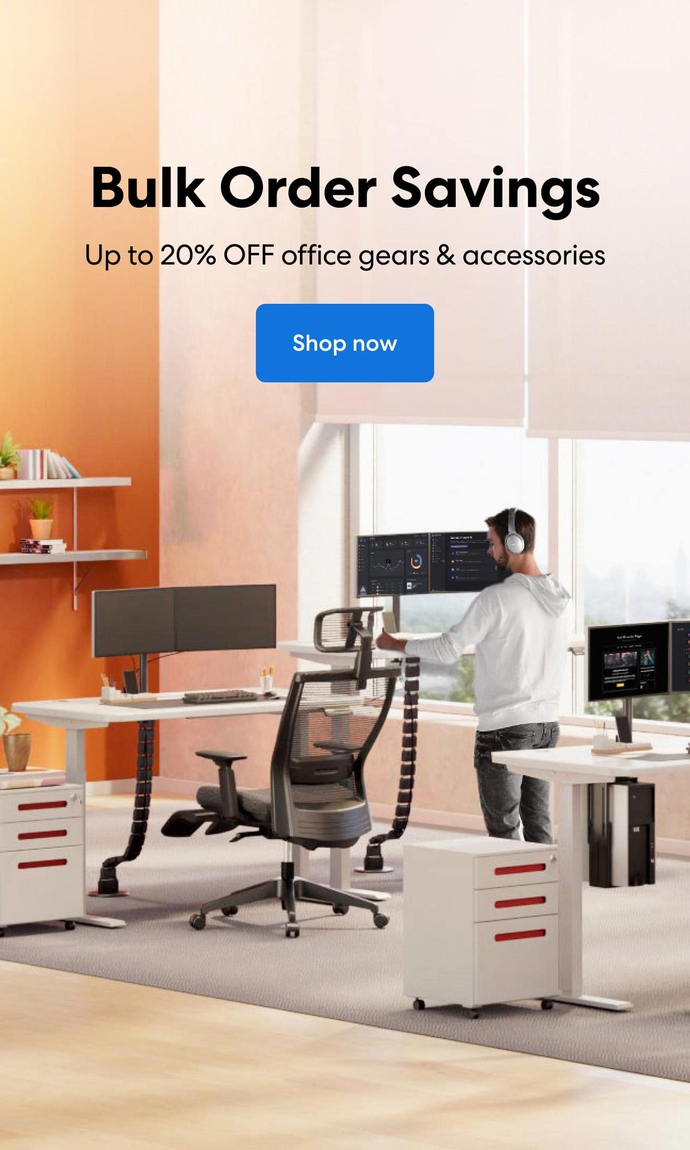 Subcribe newsletter and get $100 OFF.
Receive product updates, special offers, ergo tips, and inspiration form our team.