Video conferencing and zoom calls are equivalent to dressing up, looking neat, preparing the best speech, and physically enticing the client with your business success. In the modern world of remote working, speaking on business video calls is considered an integral and essential part of the job, where recruiting can be done based on a person's skill to speak on a virtual call. Hence, there should be no callousness or mistakes when virtually creating an impression on your prospective client.
While your internet connection, the right camera, best computer accessories, clarity, and confidence seem to impact the impression made on the virtual client, some things can still ruin the presentation. This includes the absence of proper video conference lighting. The best video conference lighting setup has many benefits and not only this but there are certain disadvantages of not taking video lighting seriously. In a video conference setting, poor lighting might make you appear exhausted, careless, washed out, or even unwell.
Looking professional and capable in work might boost your self-confidence and future earnings. We've gathered the best advice and equipment recommended by online video experts because most of us are tired of seeming less than our best in an increasing number of conference calls.
1. Coolpo Video Conference Lighting Kit
This 360-conference camera is an all-in-one solution for conferencing devices. With a 360 degrees panorama view of the room, the camera can cover up to three individual frames for active participants. This ensures a great impression even when your team is distributed miles apart. The kit is also equipped with 4 smartphones with a validity of 15 ft to detect voice, similar to in-person communication. The all-surround speaker can enhance the experience, and the AI-based positioning technology allows the camera to follow active participants and focus on the moving attendees.
2. HumanCentric Video Conference Lighting
The HumanCentric store specially designed the HumanCentric video light bar to provide an improved appearance on video calls. The adjustable light temperature and brightness keep you looking fresh even after pulling an all-nighter to prepare for the meeting. The camera is easy to mount and remove and highly portable, allowing you to attend to important calls while traveling. It is powered by USB-C type, so it is universally compatible. It has four total lights, providing the right saturation and brightness without overpowering any particular angle or object.
3. MEE Audio Webcam
All the video conference lighting reviews are based on various factors, and it is safe to say that the MEE Audio C11Z Webcam with Microphone perfectly ticks all the boxes. The 4K Ultra HD resolution has a dedicated zoom button so you can highlight and show the important details, an exceptional, impressive feature for important meetings. Secondly, the wide-angle has a 90 degrees field view, and you will get the automatic light correction within the view.
It also has dual noise cancellation microphones, so the nearby traffic or bawling kids are automatically tuned out. The adjustable monitor clip makes it easy to rotate the camera to different participants within the call, and the plug-and-play operation is what sets the bar high for other camera kits.
4. 10-inch Ring Light by ZAZE
Check out the ZAZE 10-inch ring light with a stand and phone holder for a nice, affordable ring light. It has a clamp that holds your phone in the light's center for phone video conversations, a tripod that can be adjusted, and many light settings and brightness levels so you may fine-tune your appearance.
5. Razer Ring Light
Another ring light ideal for office workers and vloggers, the razer ring light offers the adjustability to achieve the right brightness level. The light is of excellent quality and is delicately diffused to best frame your face. The tripod that comes with it is gorgeously robust and sturdy. Additionally, you may adjust the brightness and switch between the three-color temperatures with the connected remote control. It follows that you can make adjustments covertly and without attracting notice during your Zoom call.
6. Lume Cube Lighting Kit
The Lume Cube is a fantastic and reasonably priced choice for lighting distant meetings using video conferences. Its strong, tunable LED light has a softening diffuser to avoid a harsh appearance. Additionally, fully customizable, its color temperature works nicely with both laptops and desktop computers.
7. Portable LED lighting Neewer
Look at the Neewer LED light kit for video conferencing if you truly believe in getting good review scores. This inexpensive, USB-powered solution offers a simple entry point to expert 3-point lighting and comes with two lights. You may use it on the floor or on your desktop, and it is completely adjustable and dimmable.
8. MOVO USB Microphone
The conference USB microphone by Movo is a top contestant on many lists because of its favorite features. Firstly, it has a proper desktop computer microphone for conference calls, skype, VoIP, and other platforms. This compatibility gives customers the freedom to use this device for years to come. The 20-foot radius with clear-cut sound transmission allows disturbance-free calls, and the 180 degrees wide coverage angle is also exceptional at best.
Moreover, the headphone monitoring jack and USB plug-and-play feature make it easy to use. Movo, besides these tremendous features, also gives a 1-year warranty on this product.
9. Rotolight Video Conferencing Kit
One of the most reliable and commonly used video conference lighting options is the rotolight conferencing kit. This kit has a versatile lighting option for your product reviewing, makeup tutorial, vlogging, important work calls, or even interview calls with top organizations. The bright light gives a flattering, positive, and pleasant look to your face but does not overbright you to an uncomfortable extent.
Moreover, you can also adjust the lighting temperature from 3150K to 6500K and get accurate, clear results at all temperatures. Though to some people, it might be a bit too much for zoom meetings, at the lowest temperature, it is the perfect solution for professional calls. You will get a light stand, a filter set that helps diffuse light, and the Neo light in this smart video conferencing kit.
10. Cyezcor Lighting Kit
By allowing you to attach a ring light to the bezel above your laptop screen, Cyezcor's Video Conference Lighting Kit offers the best of both worlds rather than treating the ring light and laptop mounts independently.
Additionally, it is very configurable. You can choose between White, Warm, and Natural light with five different brightness levels rather than being limited to a single-color temperature.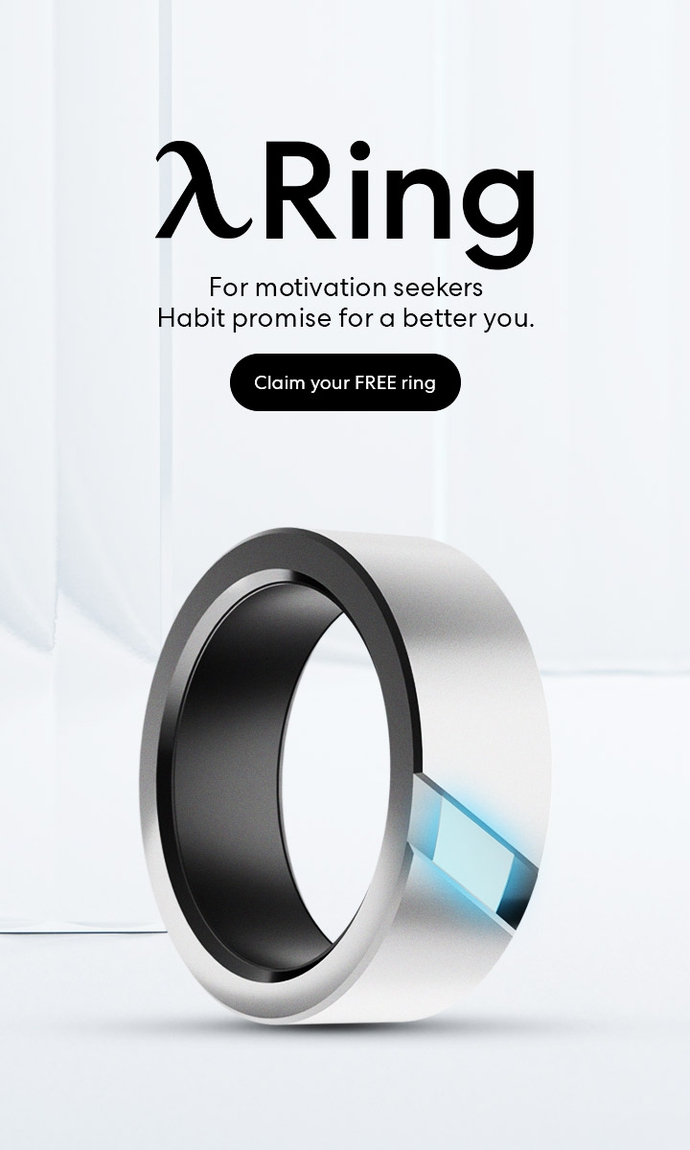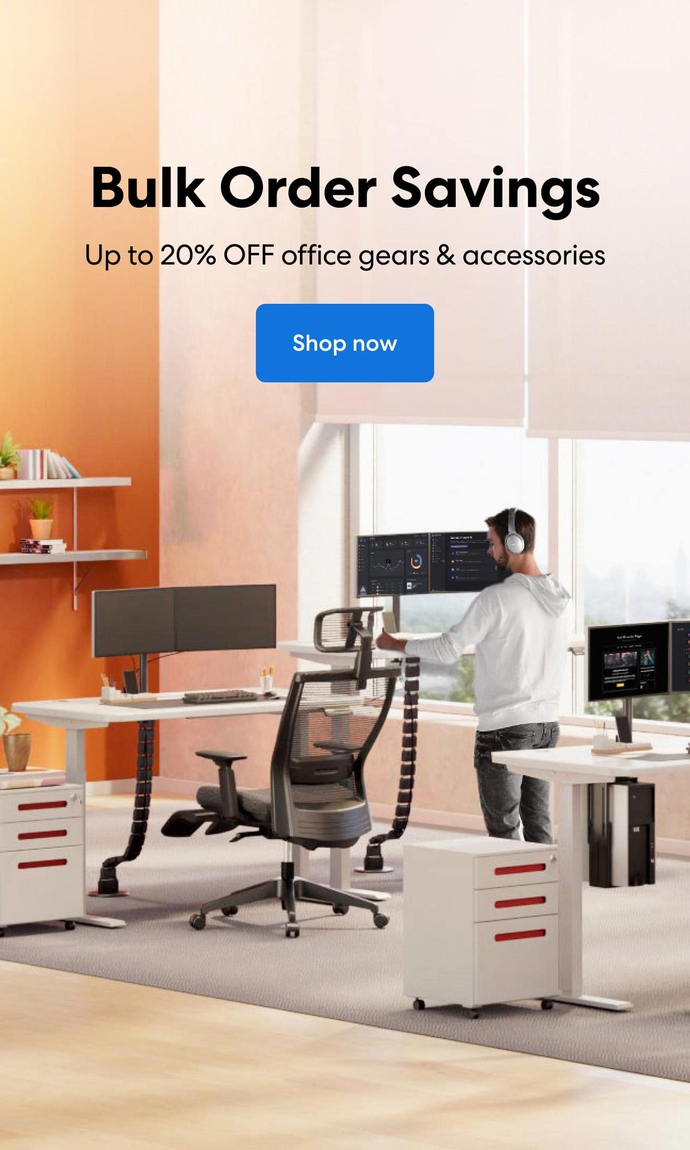 Subcribe newsletter and get $100 OFF.
Receive product updates, special offers, ergo tips, and inspiration form our team.