The pandemic has made us all lazy and made productivity a real challenge. It has become a great concern for both employees and employers. Especially if the workplace has adopted a remote working model. Every employer wonders how to measure employee productivity. How to track employee productivity? The presence of the right method has become questionable for employers. But don't worry because technology has solved everything. There are a lot of employee productivity software tools that enable employers to measure the performance of their folks. In the coming section, we have discussed 10 employee productivity tracking software tools. These tools are extremely useful for all employers.
1. Teramind
Teramind is a very efficient employee productivity tracking software. This software has a comprehensive tracking functionality that captures the activity of users. The list of functionalities includes tracking emails, screen recordings, keystrokes, live views of employee PCs, and everything that an employer would need to monitor employees' productivity. When employees know that they are being monitored, they will be more focused on providing better results that will automatically improve work performance.  Plus, Teramind is also best for security threat protection which is a bonus.
2. EmailAnalytics
Do you wonder how to monitor employees working from home? Then, we have the answer for you. EmailAnalytics is a tool used for monitoring employee emails. It has almost the same functionality as the Google analytics used for Gmail. Through this tool, you can track how many emails your employees receive and send, how much time they spend on messages, what are their busiest hours and days, and much more. This work productivity tracker will give you complete control of employee emails that can be further used for measuring their performance.
3. Veriato Cerebral
Veriato Cerebral has robust functionality that allows you to track employees' performance and engagement with ease. You can also use this software for data collection as Artificial Intelligence backs it. So, along with employee productivity, this software also helps in mitigating insider threats. That's why it is also referred to as the insider threat intelligence platform. It makes the best blend of analytics and monitoring in a single interface. Many users have benefitted from this app, as it has shown positive results.
4. Timely
Timely is one of the top management productivity tools. Through this software, employers can automatically record how much time does an employer spends on work. It is majorly used for measuring employee performance. It also reveals how much time you spent on a single task, website, and apps and when you were most focused during work. Timely also identify distractions and makes measuring employee productivity easier.
5. ActivTrak
ActivTrak is a useful tool for employee productivity tracking. This analytical tool helps employees stay focused on productivity of workers. Besides, it has a very easy, intuitive, and quick user interface and simple installation. Other important features of ActivTrak include determining leading websites and apps used by employees, monitoring insights, tracking productivity on every project, and improving employee coaching.
Most employers also use it for evaluating team performance by keeping track of all team members. For instance, if all members in the team are spending time on the same nature of the activity, it will indicate that they are working on the assigned project. So, team performance can be easily measured.
6. Time Doctor
Another essential time tracking software, the Time Doctor, has become a major employee productivity tracker software. It is especially useful in a remote or hybrid working environment. Through this tool, employers can monitor and track how much time an employee spends on work. Plus, it also tracks websites and applications accessed by the employee. Time Doctor also takes screenshots of apps and websites at different time intervals. The best thing about this employee productivity tracking tool is that it takes less than 5 minutes to install. Once installed, you can begin tracking employee performance right away. 
7. Controlio
Controlio is a cloud service and an excellent employee productivity tracking tool. Apart from its performance, another most likable thing about this tool is its budget-friendly price. Most software tools require high investment with monthly paid subscription fees. But Controlio is well priced. In addition, this cloud service can be used for tracking every aspect of your employee's activities to understand potential threats and monitor employee productivity.
8. ProofHub
ProofHub has been marked as the most effective tool for remote workers to work productively. You can use this tool to centralize the task lists, discussions, documents, workflows, and calendars, etc. Plus, ProofHub can also be used to plan your projects, keep an eye on existing projects, and collaborate with your clients, vendors, and team members. With this employee productivity tracking tool, you can know everything about the team and individual employee performances at work. Furthermore, ProofHub is compatible with ios and runs in the cloud. So, you are saved from the hectic task of software installation. It can track your productivity measures through any device you are using.
9. Hubstaff
Hubstaff, aka time tracking tool, provides a list of nice features for monitoring employee productivity. Its major features are keystroke logging, application, location, URL monitoring, GPS, etc. The software also captures the screenshot of the employee screen and easily schedule shifts for employees. It is useful for both employees working remotely and inside office premises. However, its location monitoring system is best for remote workers.
10. Everhour
Everhour is another famous name among time tracking tools. However, this software has a little different functionality. Everhour not only tells you how much time an employee has spent on various tasks, but it also looks at how that time translates to the company's profitability. Other essential features of these tools are task management, reporting, resource planning, and expense tracking.
All of the above-listed employee productivity tracking tools are useful for business, and every workstation must be equipped with them for the right productivity measurement. Especially the offices with a remote working model, these software tools are a must-have. Plus, the understanding of the good performance measurement definition for accurate productivity tracking.
Video ads for product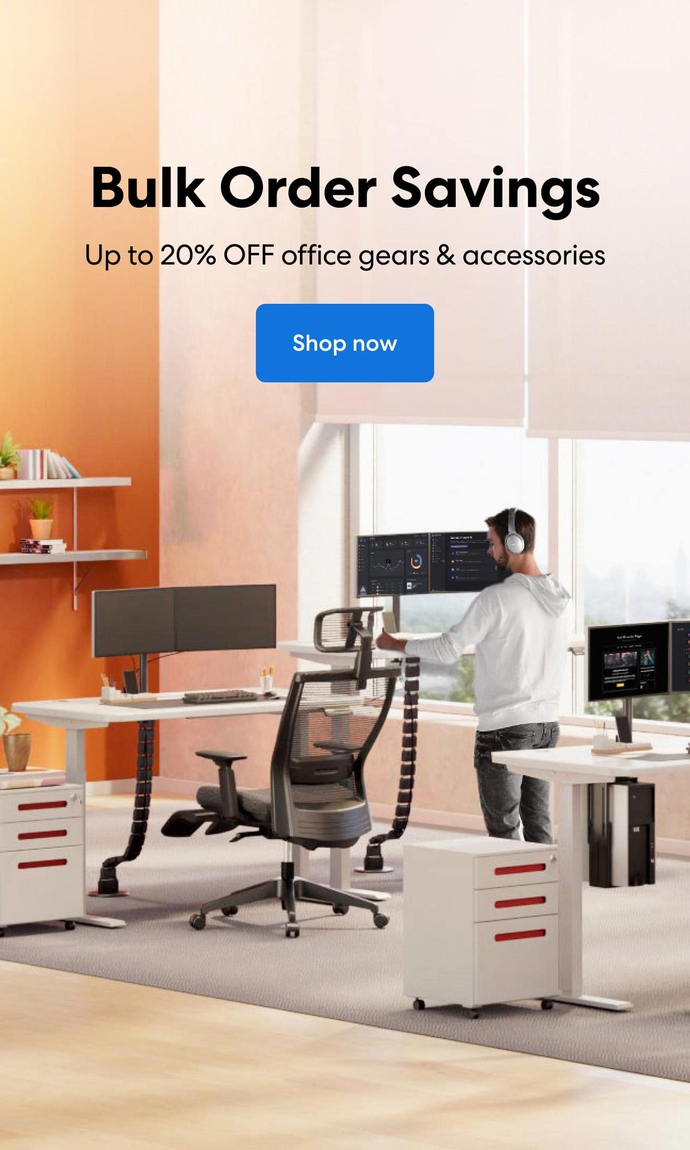 Subcribe newsletter and get $100 OFF.
Receive product updates, special offers, ergo tips, and inspiration form our team.