Workplace Inspiration
10 Gaming Storage Ideas For A More Organized Playing Workstation

Autonomous
|
Nov 10, 2021
2,116 Views
Gaming doesn't just refer to a desktop with the right selection of keyboard and mouse; in fact, the term covers a vast range of accessories that are all essential in improving the overall gaming experience.
Unfortunately though, this experience eventually starts translating into a clutter of wires with items strewn all over the room – which can sometimes be the fall of your escape-like gaming den.
While you need all the gaming accessories right in your reach, any amount of clutter can seriously impact gaming efficiency and also reduce the appeal of your gaming station. And who wants that?
Hence, you need efficient gaming storage ideas that are ideal for reducing clutter; lucky for you, in this article, we have also included tips to organize even the tiniest of gaming zones.
Video Game Storage Ideas
If you own well-researched ergonomic gaming furniture, then you might be lucky to have a proper storage option even with a small desk gaming setup. Contrary to what some may think, ergonomics isn't just about uncovering ways to comfort the body; in fact, it also focuses on achieving mental wellbeing just by keeping one's work or gaming stations clean and organized.
Here are some Video Game Storage ideas that you can try even for a tiny gaming setup right beside your bed:
Storage Cabinet
Most people think of shelves for gaming storage ideas, but fewer wise minds opt for options like a tiny filing cabinet. A filing cabinet could be used for work, but it is also a great safe keeper for those video game collections and storing the various gaming accessories. The advantage of choosing this filing cabinet from Autonomous is that it is made in a tiny compact shape so that you can slide it right under the desk. The drawers are spacious and wide, and you will be amazed at the amount of storage space you get with this product. Moreover, you can also build a DIY file cabinet to cover up your gaming needs.
Console Storage Ideas
The console is one of the most sensitive accessories for gaming, but it is also one of the most loved ones. Game console shelf ideas are common if you want to keep the controllers at the display, but here is a new one. Getting your room a Velcro wall art will allow you to keep the controllers at a safe display level while also making the most of your newly bought purchase.
All you need is to get some high-quality strong Velcro and stick it to the wall near the gaming station. Then, use the other side of the Velcro to stick to the controller so you can mount the thing on the wall when done.
A Basket Storage Idea
A cubbyhole loaded full of gear can look cluttered if your entertainment center lacks drawers or cabinets. Purchasing affordable baskets from your local discount store is an excellent alternative. However, make sure to measure the height of each shelf to avoid purchasing a basket that is too large. This also passes as a storage idea for streaming setup as streamers have lots of accessories used to create their videos and online content.
Use Cable Clips
Gamers do have an abnormal number of wires for their gaming setup, and this might seem like a serious issue, especially to those who don't game. But if you see a gamer with thousands of wires at once, remember one thing, it is normal. But if the wires are more like a mess, then you need to do something.
Wire storage is one of the most challenging things to manage, but here is a simple video gaming storage solution. You can use cable clips if your desk doesn't have any cut-out holes or grommets to assist in organizing your cords and maintain the surface clutter-free. However, if you are not a fan of cable clips or don't want to spend on yet another accessory, use empty toilet rolls to pass the cables through them and keep them together.
Buy Speaker Stand
Here is one of the common gaming storage ideas for you. Speakers are important in improving the overall gaming vibe by various degrees. Without proper speakers, you cannot enjoy the gaming experience at most. Hence, you cannot have true gaming fun without speakers.
If you want to free up some room on your desk, installing the sound speakers on floor speaker stands is one of the best ways to do so. Because these stands are usually rather tall, the sound quality is unaffected. You'll also reduce desk clutter by getting the speakers out of the way.
Hang The Headset
Gaming headsets are crucial and expensive, so you don't want them rolling around the house or even your desk. Getting a DIY headset hanger is the right way to organize and store this equipment. Just install a hook or a hanger right under your desk and hang the gaming headsets once you don't play. This will keep them safe and as good as new.
Storage Ottoman
Here is another gaming storage idea for you. Typically found in a bedroom or a children's room, who said a storage ottoman could not work for you? And this idea serves in more than one way. First, your pals will be envious of your new imitation leather ottoman while they kick back and play Halo, followed by a movie. Second, they have no idea that the ottoman is stuffed with your games and accessories to the gills.
Cup Holder
The last thing you want is for your coffee, tea, or other liquids to spill on your pricey gaming or esport equipment.
When you're entirely absorbed in a game, it's easy to forget that you have a cup of coffee on your desk and thus knock it over. This has the potential to be terrible.
A desk cup holder is quite useful since it keeps your drinks safe and apart from your gaming equipment and peripherals. It also keeps your drink within arm's reach, allowing you to re-energize without bending down or reaching too far.
Floating Shelves
This is one of the good gaming storage ideas for you. Suppose you have a setup that includes two or more monitors, a keyboard, mousepad, gaming console, speakers, a television, and other devices. In that case, you probably don't have much room for anything else.
You'll most likely find yourself growing and purchasing additional equipment and accessories to improve your gaming station as the months and years pass. Buying floating shelves is a space friendly and inexpensive way to address the issue of limited space.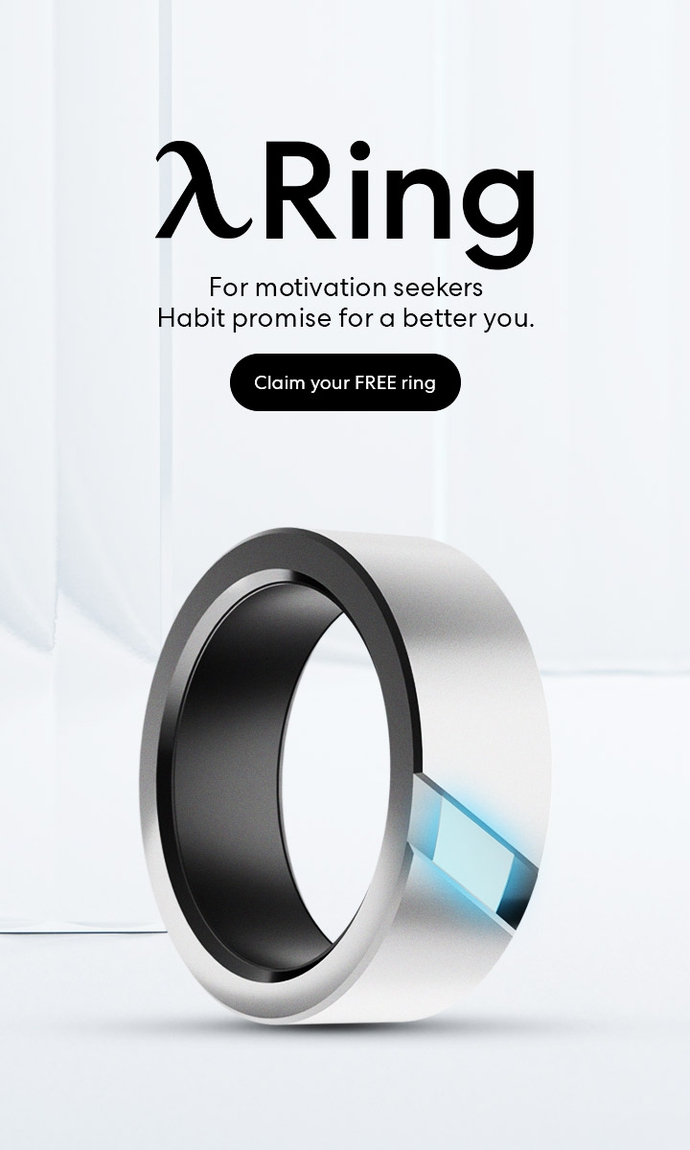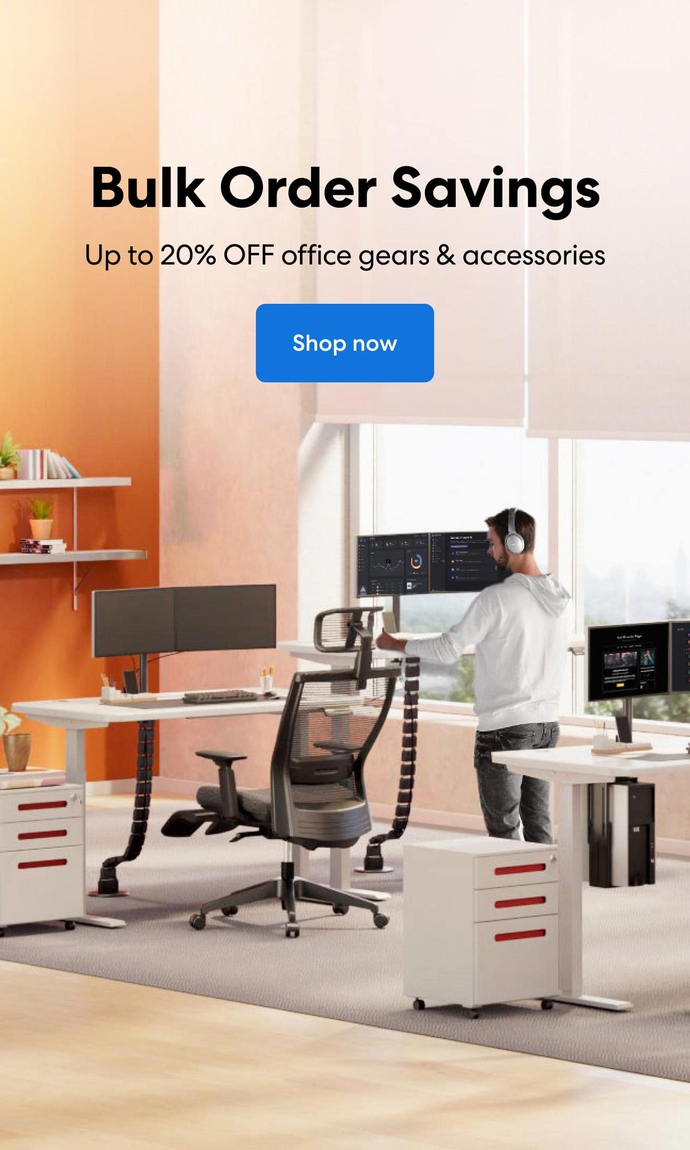 Subcribe newsletter and get $100 OFF.
Receive product updates, special offers, ergo tips, and inspiration form our team.