Smart Products
The 10 Most Handsome Wooden Men's Jewelry Boxes 2023

Autonomous
|
Sep 16, 2022
1,543 Views
Do you find it strange that someone would want to acquire the greatest men's jewelry box? Not just you, but other men also think that these things are superfluous. But how frequently do you worry that you'll damage your precious luxury watch or stylish Ray-ban sunglasses? A minor scrape on the dial might result in the loss of several hundred dollars.
The best way to store your pricey watches, brooches, spectacles, chains, jewels, and jewels is to get a men's jewelry box. Luxury watches and jewelry are significant investments. However, men wear and purchase various accessories to enhance their masculinity. Purchasing a jewelry box helps protect your items from rusting, damage, and perhaps other problems, even though you do not have a sizable collection.
The market is flooded with jewelry boxes that have a charmingly masculine aesthetic. A finely carved wooden men's jewelry box with deep mahogany undertones would enhance the look of your space. Explore a thorough shopping guide and our list of the top ten men's wood jewelry boxes with drawers to purchase in 2022 by continuing to read.
List of the 10 Exquisite Men's Jewelry Boxes Made of Wood
There are many different designs and styles for men's jewelry boxes. Numerous of these items, which use the highest quality materials & qualities, emanate an air of beautiful elegance and have been in vogue for decades. Before we go any further with the purchase list, we want you to picture a simple wood jewelry box that looks elegantly crafted and will make your elegant look even dapper. The ten greatest boxes for men's jewels are ready to be checked below;
1. Holme & Hadfield the Weekender
If you want a far more elegant manner to display your favorite timepieces, buy Holme and Hadfield's products. This firm creates distinctively lovely watch boxes that exude class and understatement. You won't need to place your timepieces on a bedside table using this wooden watch/jewelry box with a compartment. You might proudly put your timepieces on display. The casing of this Holme & Hadfield the Weekender blends functionality with contemporary style.
2. The Holme and Hadfield Watch Deck
This Holme & Hadfield wood watch box embodies fashion and practicality. The material is wood. You can keep four of your most priceless watch accouterments on the top deck. You may also keep your essentials in the section, such as a watch maintenance kit, your wallets, and certain other significant accessories.
3. Holme & Hadfield's Watch Deck Leather Padding
The leatherette watch box from Holme & Hadfield will safeguard anything you treasure and enhance the look and experience of your wristwatch displays. This is the greatest wrist watch display case on the market which you should use for your timepieces. With the Holme and Hadfield Leather Watch Box and jewelry organizer, you may give your timepieces a stylish appearance.
4. Men's Jewelry Box by TomCare
The best of both worlds is delivered by this finely made men's jewelry box which combines the classic valet container with a modernized lift-top construction. It has a double-layer structure with detachable velvet cushions within. Eight watch compartments, three glasses sections, two ring containers, and sections for wristbands, earrings, and many other accouterments are included in the box. It is extraordinarily big and wide, and the building was expertly crafted with careful attention to every last detail.
5. Jewelry Box for Men by JS NOVA JUNS
For males who value both efficiency and visual appeal, this is the ideal men's jewelry box. This jeweler container is luxuriously lined with plush velvet and top-grade synthetic fibers. With its upmarket style, the beautifully grained black leather and understated white stitching emanate an immensely appealing allure.
6. Stock Your Home's Jewelry Box
This is the ideal layout for sharing with your spouse without running out of capacity. The box has ten spacious sections for storing everything you might need, including timepieces, electronics, cuffs, and more. This container is handy for storing things and is not made to hold just one item. Your priceless watches and jewels are shielded from corrosion, oxidation, and scratches by the cotton flannel lining of the compartments.
7. Watch Box Organizer by BEWISHOME
For men with an expanding watch collection, this vintage jewelry box wood case is a great way to display your treasures while protecting any other jewelry you could have properly tucked away. The possessor of this organizer may show off a maximum of ten watches thru a glass case at the top, making it ideal for genuine showcasing. A pull-out compartment in the box allows you to safely store rings, chains, wristbands, pins, and sunglasses while providing a secure place to see the time.
8. Men's Jewelry Box by HOUNDSBAY
This beautifully made valet box is one of the greatest jewelry boxes for guys. The Admiral, a famous work of art by HOUNDSBAY, served as the model for this layout. Its exquisite craftsmanship and supple leather covering make it an appropriate storage box for pricey jewelry stockpiles and high-end designer watch ensembles. The classic decorations on the valet box have been modernized in this jewelry box.
9. Bracelet & Watch Box by Leatherology
Nothing is more attractive than this simple jewelry box made of full-grain leather containing all your widgets and accessories. This package nearly seems edible because of how silky and smooth it appears. You can fit almost any item because it has replaceable watches and bracelet cushions for personalization. It is a seductive addition to have beside your bed or desk.
10. NEX 6-Slot Calfskin Leather Box Showcase
Look no farther than this small jewelry box wood to display your timepieces if you're the kind to forgo bracelets, chains, or earrings, as well as the remainder of it yet, can't stop collecting new watches. Six compartments are a decent amount to aim for many males, even though it might not accommodate a horologist's full timepiece collection.
Summary
Forming a wooden men's jewelry box list was indeed challenging, as you can expect, but we picked the finest jewelry boxes based on our research and put different styles in our choice. So, suppose you are interested in buying anything from the Holme and Hadfield store. In that case, you should visit the Autonomous website and take advantage of their employee purchase program to acquire your watch or jewelry box at a comparatively reduced cost.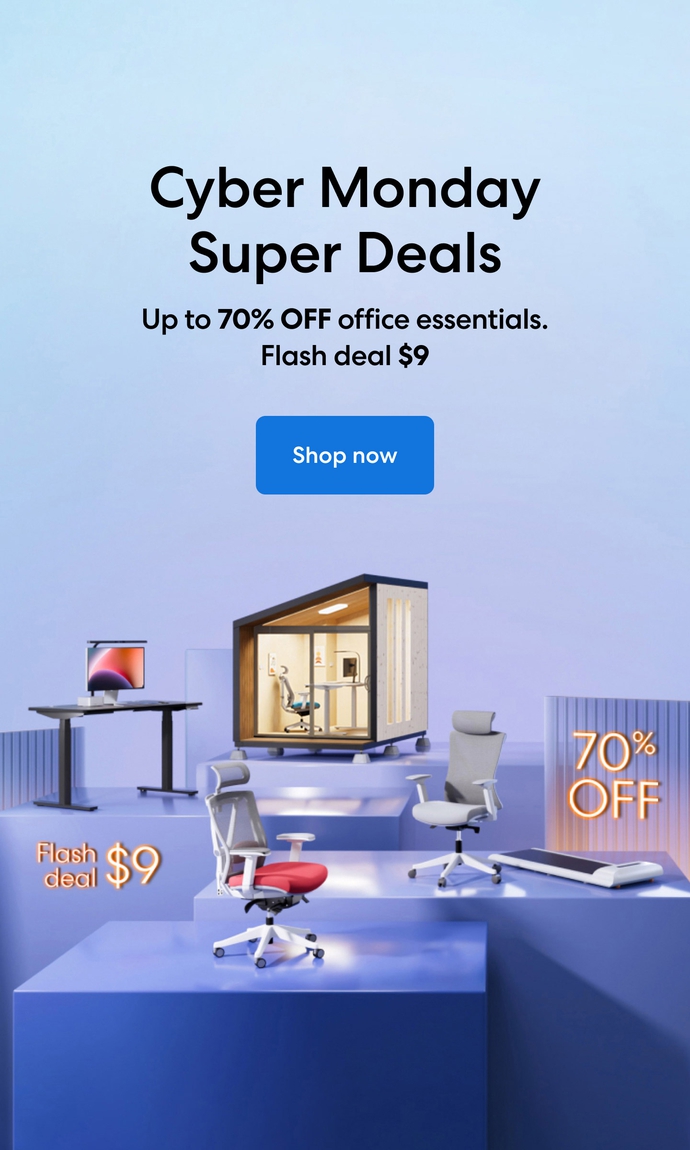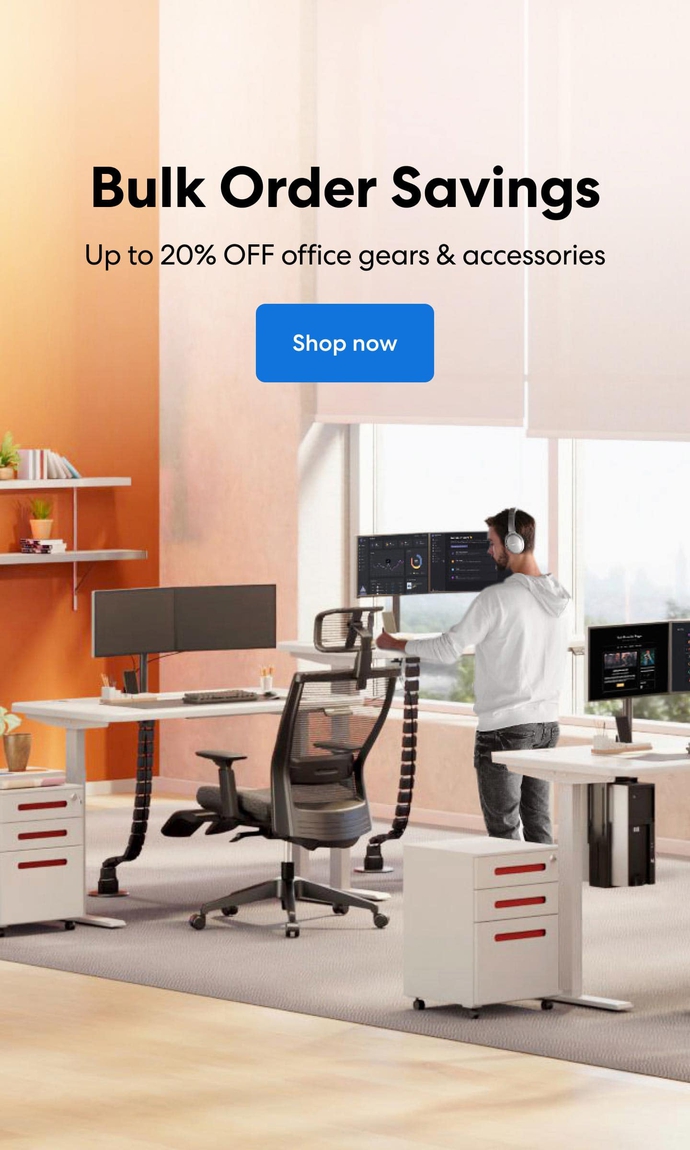 Subcribe newsletter and get $100 OFF.
Receive product updates, special offers, ergo tips, and inspiration form our team.