Nowadays, most of the office work can be operated from home, and the culture of working remotely is quite trending. Are you among those remote workers who are looking for some unique home office design ideas in the UK? We know it can be challenging for you to decide what is right for you, so we have reviewed the most popular home office design trends here to help you understand which one would be suitable for your needs.
It is possible that you have already organized a home office and are looking for certain add-ons to boost your productivity. In that case, you must be interested in learning about home office decorating ideas for the UK. If you are from the UK, you would be more than happy as we have curated a list of those designing and decorating ideas that are currently trending in the UK. So, without any further due, let's have a look at what we have in store for you.
10 Home Office Decorating Ideas in the UK for you
1. Adding a Standing Desk
Standing desks have become a fad for remote workers ever since they have understood how problematic it could be working while sitting at a place for hours. You can conveniently find a versatile standing desk in the UK these days. The best ones for home office desk ideas in the UK are those that have an adjustable height, so you can divide your time between sitting and standing to avoid getting fatigued.
People often find it better designing their workspace at the home office while selecting a particular color theme. In that case, you can buy those standing desks that go well with your desired color combination, as they are available in a wider pool of color.
2. Ergonomic Chair
As you know, one common way of enhancing your productivity at your home office is by improving your work ergonomics, so bringing an ergonomic chair would be just another way of doing that. You may counter-argue that you have to work while standing as well, but choosing the right furniture to sit at intervals is equally important.
Such a chair will help improve your posture and ensure you stay productive throughout the day. The chairs that come with an armrest and an adjustable height are always a better option. You can manage the height in a way that you are able to rest your foot conveniently. In this way, it becomes more user-friendly.
3. Simple and Sleek Décor
There are several home office decorating ideas in the UK that are in full swing. The simple and sleek décor, often called the minimalist décor, is the most common one. It is better to keep your workspace neat and tidy. You can do that while ensuring that you add minimal decorative items.
This is also ideal if you find it too distracting if your workspace is occupied with a lot of stuff. Having minimalist décor ensures you stay focused; thus, improve your productivity as a remote worker.
4. Color Coordinating Décor
Having a vibrant home office is often thought of as a preferable option, but according to the trending home office design ideas in the UK, it is ideal that you have either one or a limited combination of colors in your home office furniture.
If such a combination is followed, you stay more focused, and your workspace looks tidier. Light colors like those having shades of botanical green or blue are often quite soothing yet attractive and look tidy. So, you can think of adding that colored furniture or painting your home office accordingly.
5. Combining Home Office and Guest Room
Combining your guest room and home office can be a unique idea. You can use some luxurious home office ideas to design your workspace in this concept. Such a design would help you a lot someplace for your clients as well. In this way, you will stay efficient and will be able to manage any client visits if you have them.
Adding a sofa cum bed in such a workspace can be a plus, as that would help you provide both a resting spot and a suitable place for client visits. You can even divide your resting and working hours efficiently in this way.
6. Biophilic Design
You can follow the trending office design concepts and center your home office design entirely around nature. Often called biophilic, this design is also among the most trending home office design ideas in the UK. A nature-friendly workspace is quite soothing and satisfying; thus, it helps you maintain your focus and keep you more productive.
Since the lighting effect plays a major role in improving your focus, you can arrange your home office standing desk next to the window to ensure you get plenty of natural light. You can even add more plants such as flower heads in your home office. All such additions help relieve stress and improve your productivity.
7. Monochromic Home Office – White
If you are among those who find white as a soothing color, we suggest you design your entire home office using the same theme. Such a monochromic home office looks tidier and is more satisfying as you are surrounded by a color that you like. Nevertheless, it can be a little challenging for you to keep such an office clean, as white color catches dust pretty quickly.
8. Monochromic Home Office – Black
A comparatively easier-to-maintain home office would be the one that is entirely based on a black theme. You can add several black decorative items for your black office design to make it look more aesthetic. The unique thing about black is that this color is pretty versatile and gives a bold impression to your guests. So, it is often considered pretty attractive.
9. Dedicate Some Space to Your Kids
Since you are a remote worker, you often find it difficult to maintain a work-life balance. Your kids often get neglected due to this and can be a greater source of distraction when they are not getting your attention. Dedicating a small workspace for them can help you have some time with them and maintain a lively work atmosphere.
10. Add More Shelves
Adding more shelves is always a better idea, as that helps you increase the storage space. In this way, you get more room for your documents and also get to add some decorative items to make your home office aesthetic.
Endnote
We have shared our reviews on the most trending home office design ideas in the UK to give you an overview of how you can make your home office more productive. We believe that reading them would have given you a precise understanding of how you can renovate your workspace to improve your experience.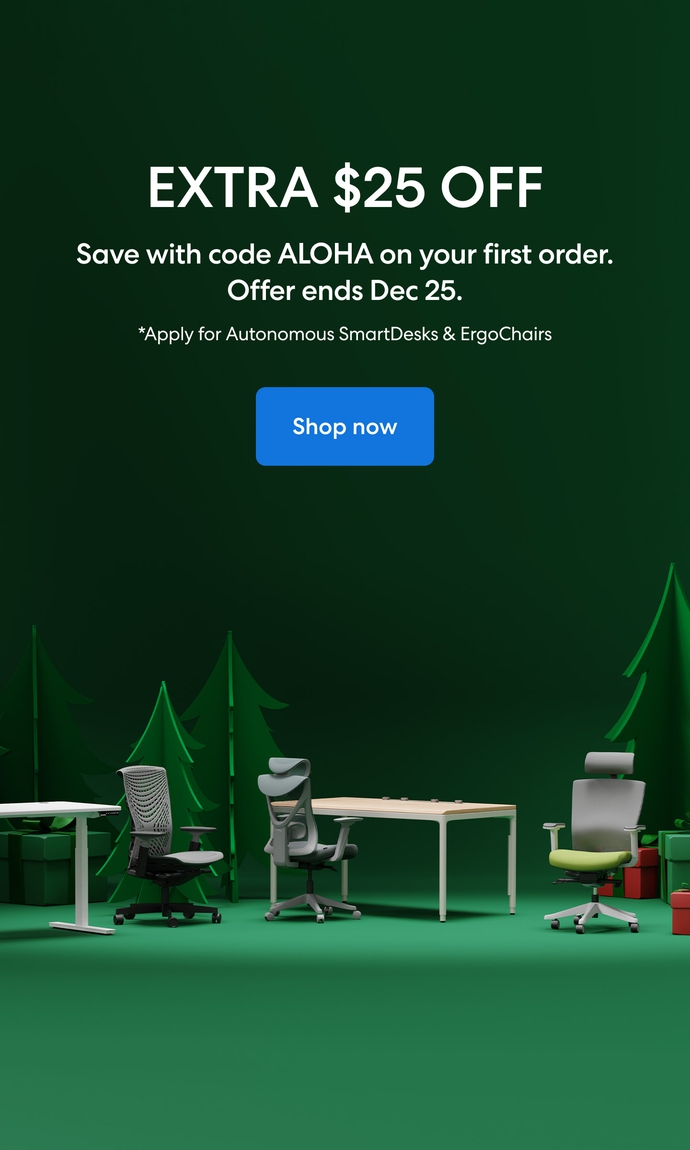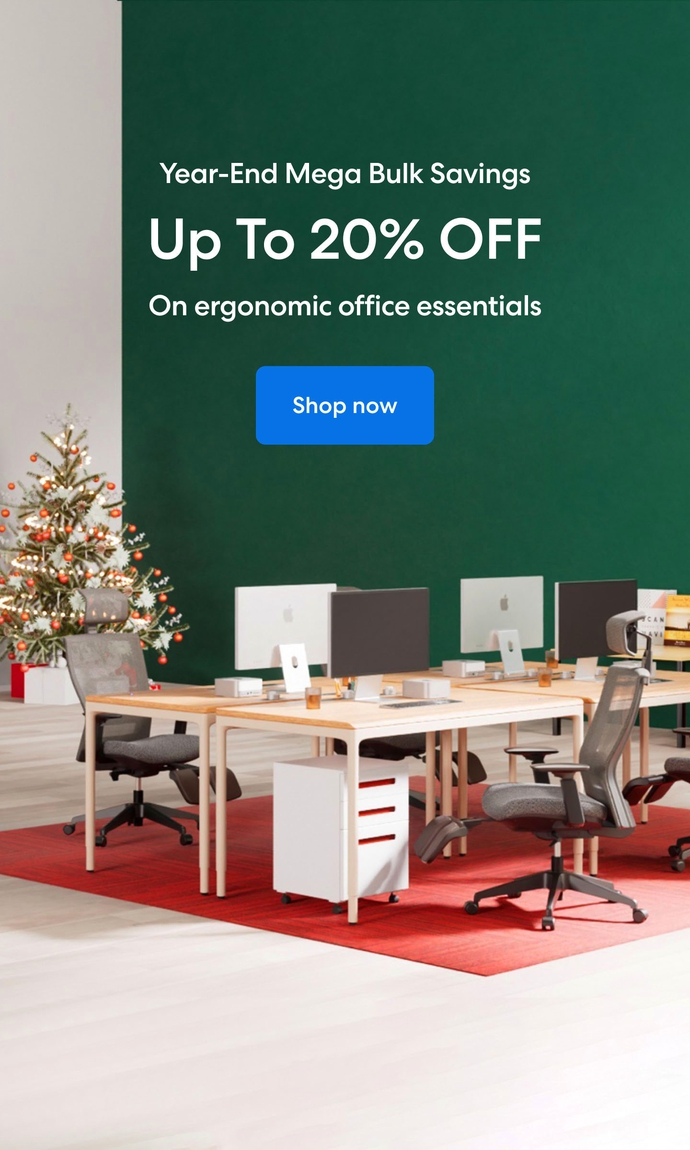 Subcribe newsletter and get $100 OFF.
Receive product updates, special offers, ergo tips, and inspiration form our team.