Workplace Inspiration
10 Best Ideas for an Under Bed Storage for Living in ADUs

Autonomous
|
Sep 17, 2022
1,055 Views
Is your bedroom space limited? Do you require additional room for storing your garments and accessories? Have you considered under-bed storage options? If so, you can comprehensively look at your area to evaluate what you currently have rather than purchasing more storage facilities. You might have already encountered this under-bed storage system in dorm rooms, and some of you might have used it the same way back in your undergrad days.
Whether we have a king bed, a futon mattress, or a child's bed, just one bed occupies a large amount of gross floor area in your apartments. So why not utilize the useful area beneath it? This is a useful way to keep your daily necessities organized. We're not suggesting that you shove things underneath the bed; instead, think of under-the-bed storage capacities, which is why we've compiled a collection of the best under-bed storage ideas for your bedroom in this article.
List of the 10 Best Under-Bed Storage Ideas for Living in ADUs
Storage is a crucial factor for most ADU homeowners, regardless of whether they intend to rent out the property for a prolonged or brief period and otherwise live there themselves, as space is limited in an ADU, and comfort is a top issue. Over the last several years, we have learned about many of the confined area storage solutions included below. The following is a list of under-bed storage ideas which can completely transform your space:
1. Boxed Storing Units in Style
These chic yet reasonably priced storage boxes are one of the simplest ways to utilize under-bed spaces. You can always use inexpensive or upscale card boxes, but ensure they will fit snugly beneath your bed. You could also DIY under-bed storage ideas by sticking some imprinted adhesive sheets on the standard boxes. Do not forget to mark them, or you won't remember what you kept in which box!
2. Strong Wood Storage Containers
Opt for rolling wood under-the-bed storage. These look stunning, are simple to install, and thus are enduring. This container option is ideal for keeping all your clothing, accessories, and other items. You may even color them to complement your room's color palette or adequately cover it in patterned adhesive papers to make them extra bedroom-friendly.
3. Please Use Old-fashioned Luggage
Utilize your carrying cases to store your seasonal clothing and other items that aren't presently in use rather than leaving them vacant. Slide your old bags and suitcases securely beneath your bed for using them as an under-the-bed dresser. They do make excellent places to keep clothes, linens, and comforters.
4. Employ a Bookshelf
It may sound strange and unusual to utilize a bookcase as an under-bed organization. Bookshelves have been fantastic since they feature built-in storage while also being the ideal size to slide beneath a bed. You can use these compartments to store various types of apparel. Therefore, don't be afraid to use a bookcase as a storage space.
5. An Assortment of Shoes
You certainly don't need additional clothing space if you're fortunate and have a proper closet or a big cabinet to contain your clothing. What about the additional items, such as your shoes? You need a different location to keep all of your shoes. You can create a new storage room for that by leveraging the area underneath the bed.
6. Under-Bed Drawers
Consider purchasing a bed with numerous storage areas, including one with constructed bed cabinets. These beds with built-in under-bed compartments provide a good amount of storage space and aid in keeping your belongings tidy. Even though beds are somewhat pricey, they are still valuable! If you want to revamp your room, try replacing your current bed with an alternative with several drawers.
7. Consider Using Vacuum Storage Bags
Does your lone blanket use all available storage? If so, use vacuum-sealed storage pouches. Nowadays, it's normal to find these bags in nearly every American home. They create a tone of extra space to accommodate the whole of your possessions while reducing the thickness of your fall blankets by more than 75%. These bags protect your belongings from moisture, as well as mold.
8. Utilize Archive Boxes
These containers are for clothing you must store in its original form. You can store clothing or accessories you wouldn't regularly wear in an archived clothes storage box. Your garments will stay fresh and secure in these cartons and won't degrade. They are simple to pack in the container and conceal neatly beneath the bed. You can quickly open the box throughout the future if you require them.
9. Drag and Forget
The greatest storage options for your bedroom are sliding cabinets. These are durable in addition to being affordable. They are simple to locate in any departmental store. With these linen storage containers and rollers, everyone can easily store items under their beds like extra blankets, bed sheets, and seasonal apparel.
10. Use Protected Metal Containers
This version is open to individuals who want to safeguard their priceless possessions. Such metal storage containers are fireproof and secure and ensure that only authorized people have access. Keep your valuables in them, including jewels, clothing, and cash. In addition, you could store everything you require quick access to yet wish to keep hidden from visitors. However, consider that they may be pricey before purchasing any of these containers.
Look beneath your bed to determine how much room there is; if you have a lot of space, you may utilize one of the under-the-bed storage solutions listed earlier; if not, vacuum storage bags are the best alternative.
Conclusion
Now that you know how to hide under bed storage, you might also be wondering where you could source all of these products. Autonomous offers numerous storage options at a discounted price on their website via their employee purchase program.
Other than that, people looking for better living options should also consider Autonomous StudioPod and Autonomous Pod ADU, which can become an amazing outdoor home office for those who enjoy working in an outdoor workspace surrounded by nature.
Video ads for product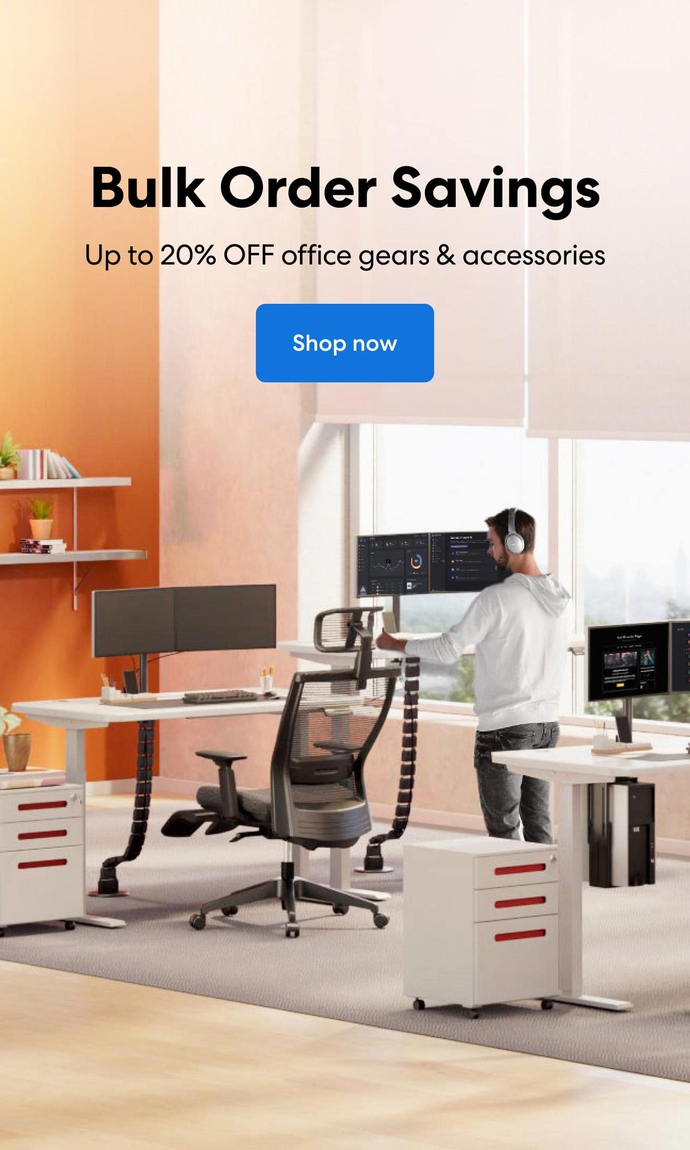 Subcribe newsletter and get $100 OFF.
Receive product updates, special offers, ergo tips, and inspiration form our team.