Workplace Inspiration
10 Ideas for Waiting Room Design for Your Office

Autonomous
|
Jul 2, 2022
3,867 Views
Hardly anyone likes to wait in a waiting area. However, it often can't be avoided when your organization is busy. Even if you may not be ready to see your visitors immediately, you could make arrangements to make their time more enjoyable by creating a welcome waiting space where they can unwind and feel more relaxed before their meeting.
Whenever a client or a customer walks into your workplace for the first time, they will view your waiting room design. And what they see there might significantly impact how they perceive your organization itself since they will frequently think that the condition of the waiting area is representative of the majority of your firm.
In this article, we will provide you with some waiting room interior design suggestions to assist you in creating a chic yet polished welcome space.
10 Waiting Room Layout Ideas for a Workplace
There are several quick and simple improvements you could do to give the space a much more welcoming environment for visitors if you do not currently have the money and effort to entirely redesign your office waiting room design.
1. Focus on controlling the traffic
You should plan your reception room with a clear understanding of where your visitors will arrive and depart and make sure these places are designated properly. Having a private door to keep folks going in one way can make it much easier to ensure that pedestrian traffic can flow through the waiting area and does not jam.
2. Complete with the proper furniture
The equipment in your industrial office design's waiting room is crucial since it not only sets the tone for your visitors' experience but also decides how at ease they will be:
Reception desk

Seating chairs

Stools

Carpets

Decorative items
3. Choose the proper seating
Make sure the seats are comfy before deciding which reception chairs would work great in your space. Using them actively is the greatest way to determine whether seats are comfortable. Take into account the dimensions, ages, as well as flexibility of all of your visitors. This will help you decide whether you need armchairs with arms or seats of different sizes so that everyone can sit comfortably. Waiting room seating ideas can include everything from poofs to sofas, depending on your aesthetic.
4. Pick your colors wisely
Apart from other waiting room design ideas, your guests' feelings may be directly impacted by the colors you choose for your surfaces, furnishings, fixtures, and other decor. If you're constructing a waiting area for a business, you may need to go with soothing or comforting hues like green or blues with a dash of pink for tenderness. Do not forget to consider if you want the colors of your business to be shown across the waiting area when picking colors.
5. An accent of décor
After choosing your office furnishings and colors, you should choose some accent pieces that will help your waiting area feel more joyful. Choose items that people will recall, and be sure to tailor your offerings to your target market. For instance, make a statement by including attractive modern office designs such as artwork, an aquarium stocked with exotic creatures, and a soothing water fountain. Additionally, the waiting area is the ideal location for business signage.
6. Mood-setting lighting
Changing the illumination in your waiting room may improve visitor convenience and create a certain ambience. Soft, brilliant light in a commercial office atmosphere would be beneficial since it promotes serenity and makes products on display more appealing. If you're striving for a family-friendly atmosphere, choose low, warm lighting from our office lighting ideas because these will enhance the appeal by giving off a "homey" aspect.
7. Equip the waiting room with proper technology
They continue working even when your visitors are all in the waiting area. For this reason, you might want to consider placing outlets close by so that people can use their computers, tablets, and mobile phones to recharge while waiting. An excellent service that could provide free Wi-Fi, and also don't forget to give the passcodes.
8. Utilizing layout software
There are internet design programs you may use if you don't know where to start or even how to construct your waiting room. The ideal layout, design, developing quotations, and even planning your workspaces to your printing machines and phones, can all be done with a variety of design programs. Your equipment provider may also assist you in selecting the best option for your room.
9. Quality service is still important
Even if you have the ideal waiting area arrangement, you still need to take other steps to ensure that your visitors are satisfied. Make sure your receptionist is friendly and smiles at your visitors as they come in. They will become the customer's initial point of contact with your business and can influence how the visit is perceived.
10. Make snacks and drinks available
All required to make the waiting area more comfortable is a little table with a package of cookies, tea, and coffee. Place a mini-fridge that is filled with soda and also some mineral water bottles as an additional option. One cup of coffee may make people look brighter and better whenever your clients come worried. Additionally, munching on a muffin or granola bar while waiting might help make it seem a little more enjoyable and relaxing.
Summary
Each time your customer has to wait for their consultation will be made as pleasurable as possible by an elegant, cozy, and intelligently arranged waiting room. The aforementioned waiting room decor ideas will help create a relaxing space for your visitors. The waiting room of your office space may assist in creating a favorable first impression of the organization by expressing to customers that your firm has been well-run and managed when it is correctly planned and furnished.
However, that does not imply that all waiting areas should appear uniform. Given that both companies desire to project a particular image, you may anticipate that the decoration in a beauty salon and the waiting area of a doctor's office, for instance, will seem very different. Therefore, the sort of business should impact the design and furnishings of your waiting area.
You should also visit the Autonomous website to get the best modern office furniture for office waiting rooms, such as ergonomic chairs. Currently, the company's Autonomous Employee Purchase Program gives a sizable discount. What have you been holding out for? Optimize your office environment right away!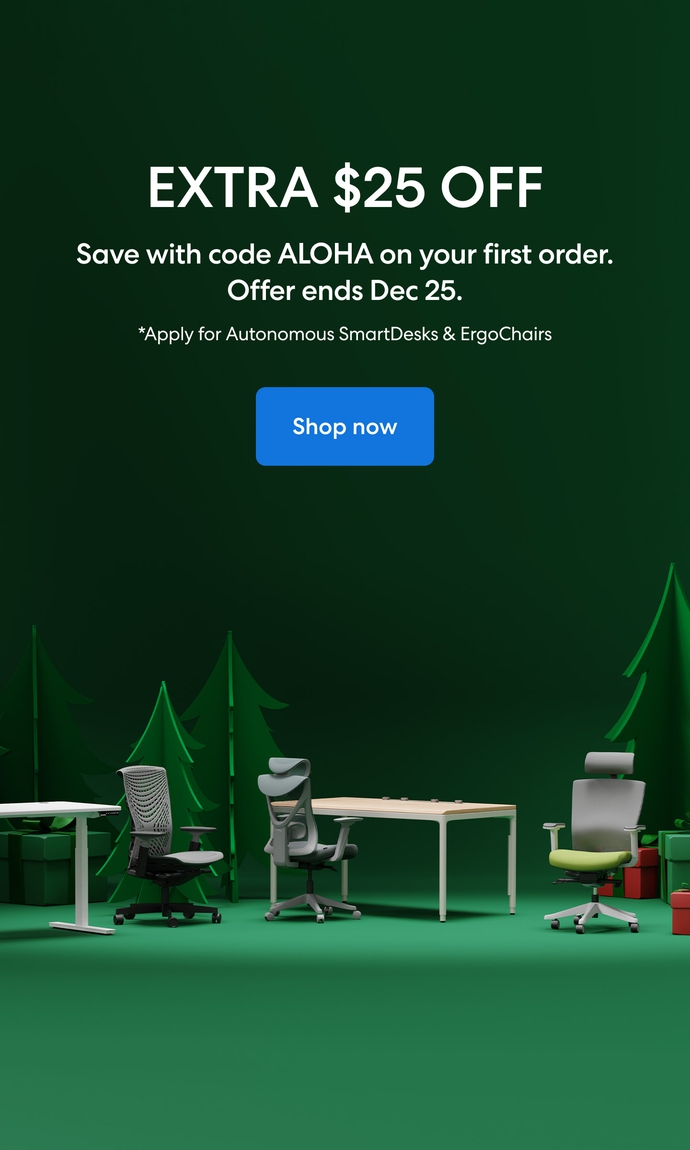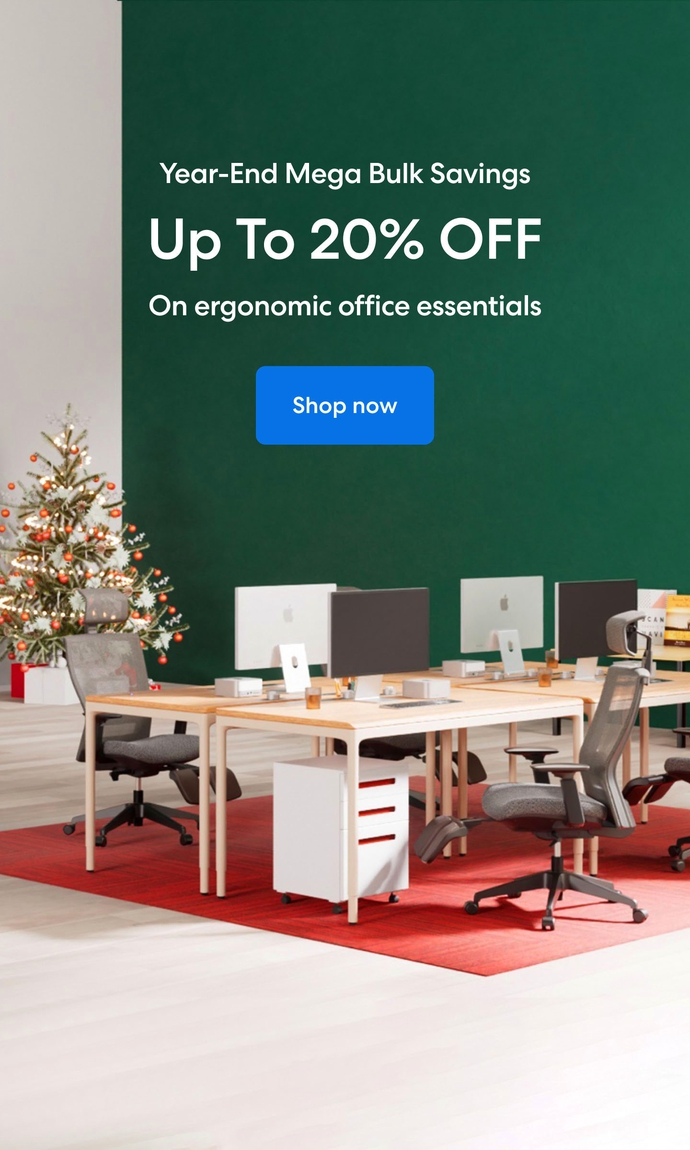 Subcribe newsletter and get $100 OFF.
Receive product updates, special offers, ergo tips, and inspiration form our team.