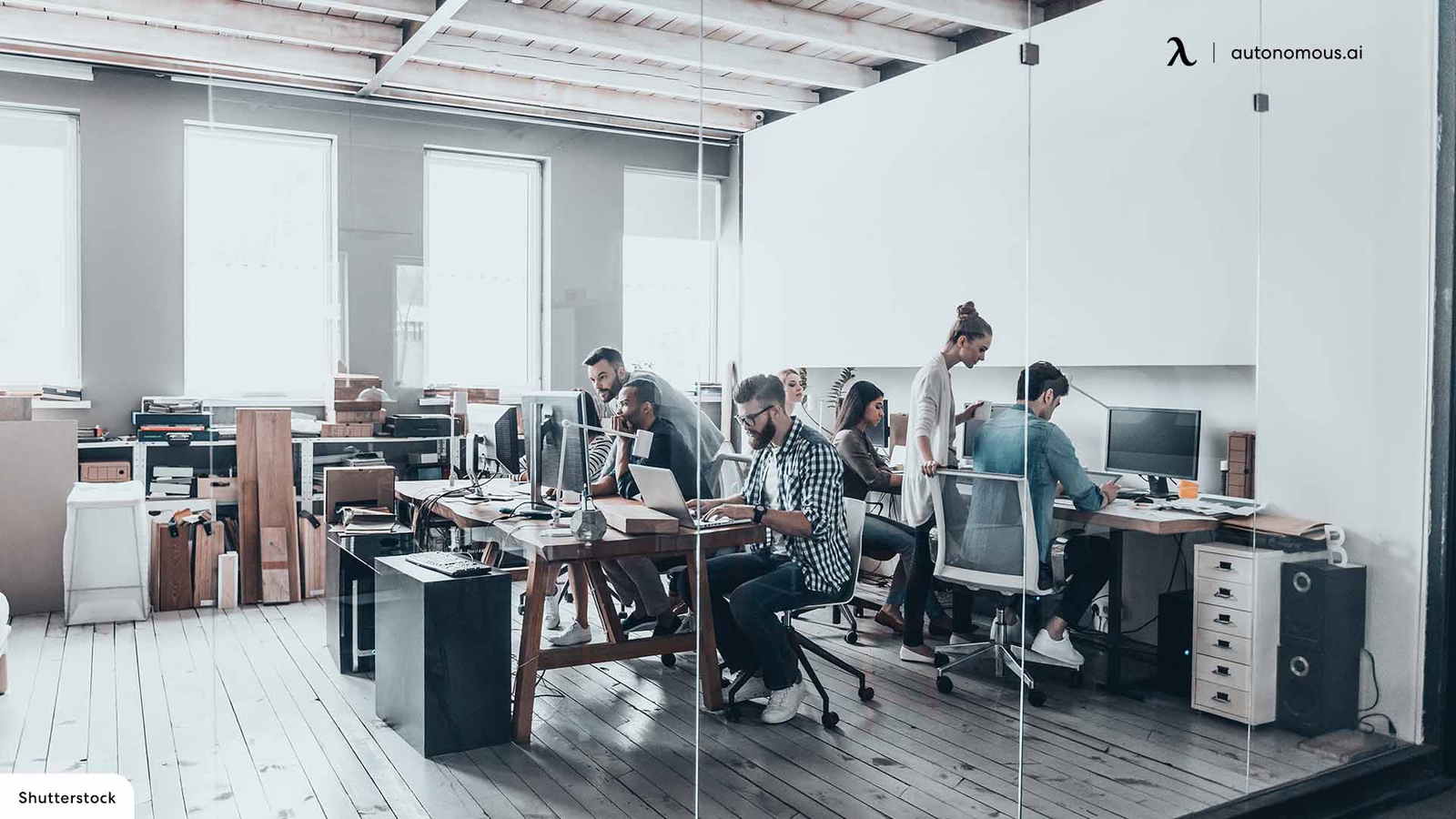 Workplace Inspiration
11 Industrial Office Design Concepts That Bring Modern Look

Autonomous
|
Apr 8, 2022
5,064 Views
Industrial office design celebrates everything raw, vintage, and rugged about the design and is a super fashionable warehouse look that is naturally suited to large unfinished living rooms. The architecture is often seen in converted warehouse and loft spaces based on the industrial style. 
Furthermore, industrial office design inspirations include factory windows, exposed ductwork, steel/metal architectural supports, exposed bricks, and unfinished concrete. 
Elements of Industrial Office Design
The design is characterized by vintage decorative items outside of the architectural elements added to the building. You can use things such as an office standing desk, steel stools, and old fans to spruce up the area and give it the industrial look you desire.  
Interior design and industrial style elements generally showcase raw/untreated metal and wood or materials that display signs of aging.  
Metal and wood furniture with a distressed feel to it is also popular. You can find industrial office design pieces made from pipe, concrete, reclaimed wood, brick, or metal. Brown, brick, block, wood, and gray are the standard colors in industrial office design.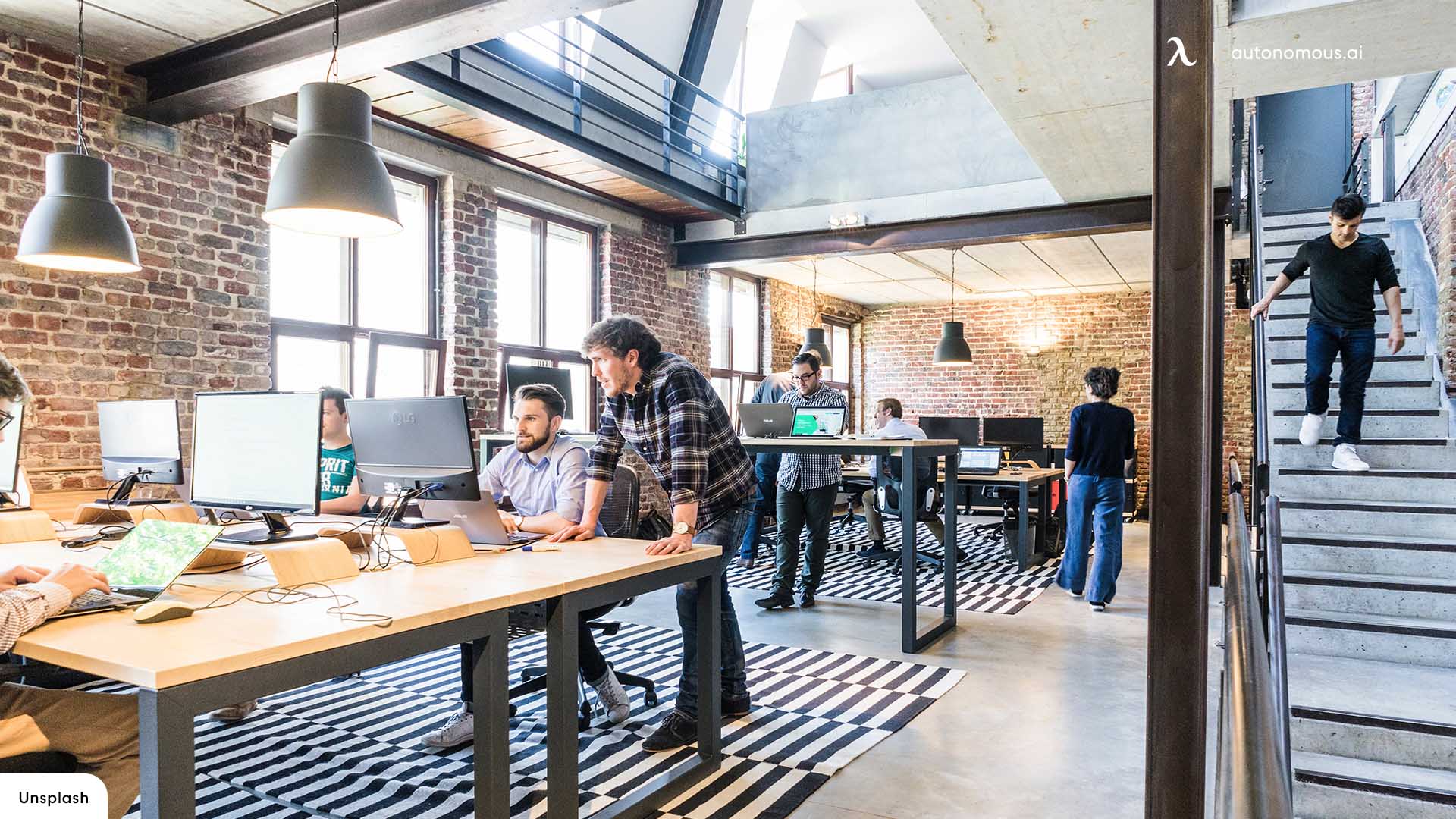 Industrial Style Is Excellent For
Anyone who is into the unrefined and rugged look of metal and wood

Urban dwellers (think anyone who lives in restored buildings, loft spaces, etc.)

Anyone who appreciates the history of their living room and raw, gritty furniture 
Industrial office design is all the fad lately, and rightfully so. However, you should be aware that it is rare to find a design idea with 100% industrial interior elements. It can feel uninviting because the industrial style is so cold and stark. That is why the wood and metal of industrial interior design are generally matched with elements of other types to create a remarkable collaboration of style. 
Check out these 11 industrial office design ideas if you need some design inspiration. These ideas allow you to create a more livable space while taking on the industrial look and feel. 
1. Pure Industrial Style
This industrial office style still feels like home, which is not an easy feat for an industrial design project. We thought this would be a great example to start our list of ideas, and we hope you enjoy it.  
You can use a neutral color palette that leans towards warmer earth tones that make you feel safe and secure. It's crucial to layer décor such as cowhide rugs, pillows, and poufs to add extra layers of comfort satisfaction.  
Exposing the raw beams and ceiling is one of the best ways to bring an industrial design to life. Another great way to make your space more usable is to make sure that all equipment in the area is functional. A monitor arm desk mount or under desk cable tray is a fantastic way to free up space around your desk or in the office in general. 
If you place an ultra-wide LED desk lamp on your SmartDesk Pro, make sure it works, got a clock on the wall, confirm that the battery is good, add a hide rug, be sure that it covers parts of the floor you find unappealing. The point is that everything you use in your industrial design must combine the right mix of elements for you to create a cozy layout.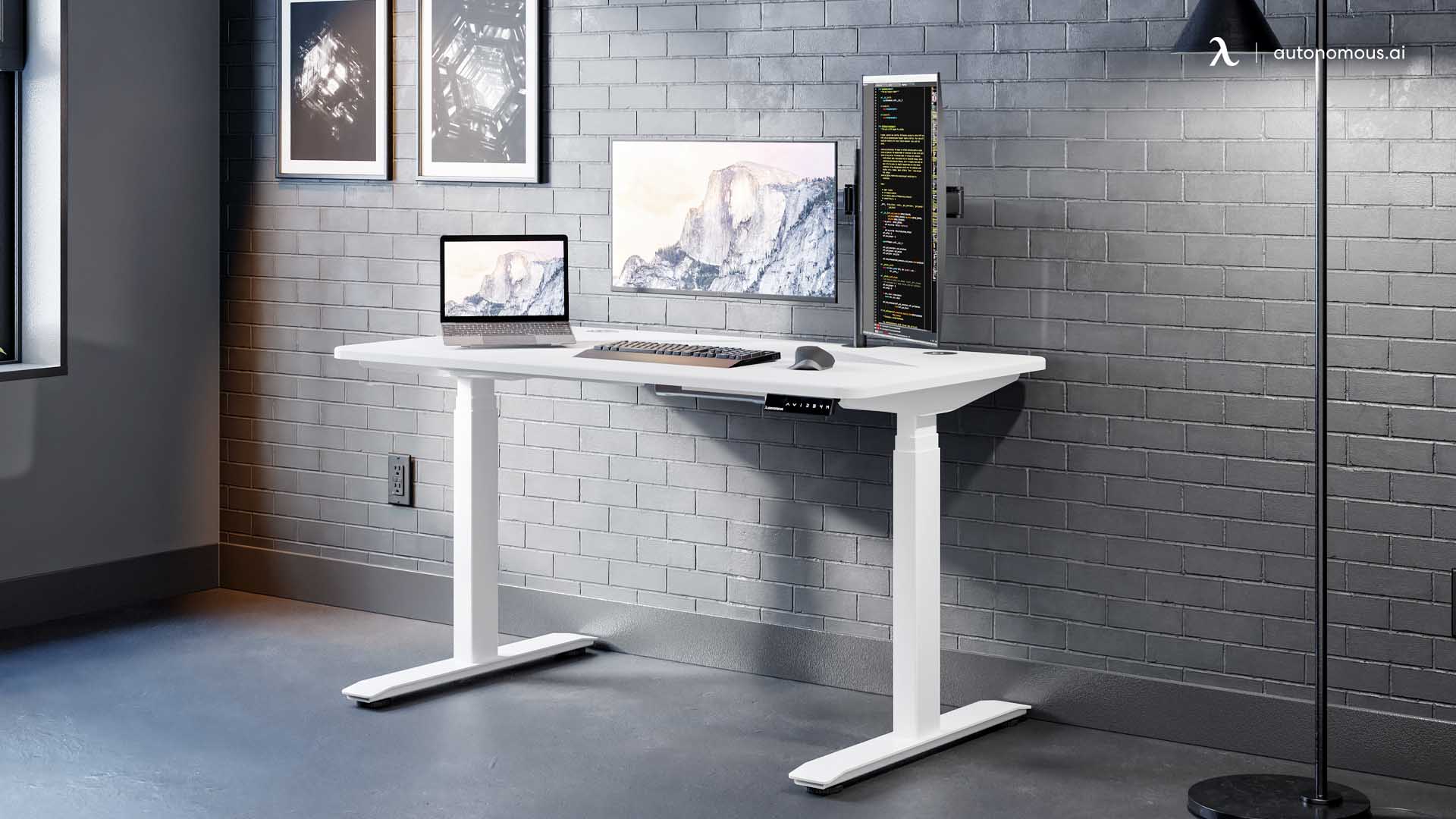 2. Industrial + Eclectic Style
You can amplify your industrial office design interior aesthetic by including a gorgeous, exposed brick wall. In order to bring an eclectic feel, you can use various furniture and patterns to deliver the best results. 
It's essential to keep everything in a neutral palette that leans into cozier colors. Including an earth-toned patterned rug and the ErgoChair Pro can add an exciting twist to offset the industrial warehouse design. 
Mixing materials like metal, wood, jute, and leather gives living rooms like this example a layered appearance. Having this style look is the key to making the industrial design feel plush and cozy.  
This is one of our favorite industrial office design ideas, and if you want to achieve it, you need to consider asymmetries when establishing the room. In this industrial mix, don't forget to add some plants, as it will give the space an organic touch that immediately takes the edge off the interior industrial design.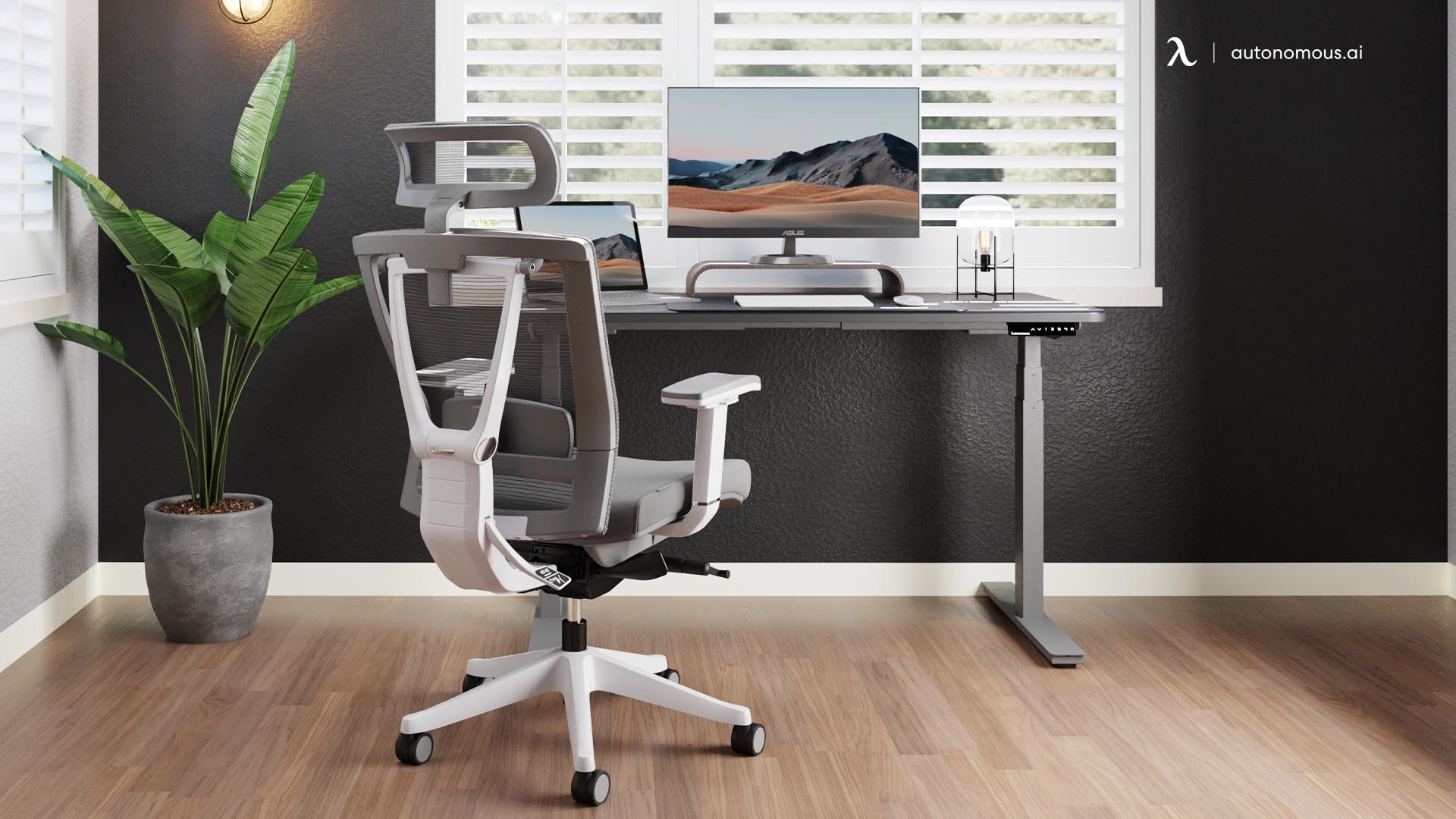 3. Atomic Industrial Style
Adding retro flair or mid-century modern office furniture to your room is one of the best ways to warm up an industrial-style office space. A mixture of raw metal and wood, strong lines, and a high contrast color palette are the epicenter of this atomic industrial look.  
What's great about this style is that you can create a modern space that is both functional and polished at the same time.  
You will be happy to know that this layout increases space in small living rooms if you work from home. It is perfect for students or remote workers that need to make the most out of their small city apartment design.  
Something to note is that many industrial design ideas start neutral in color, but you can add an unexpected pop by including a teal or fur rug. No one said you aren't allowed to add color to your industrial office  design. 
You can also use modern or bold art that is basic in form but still delivers a hint of seriousness. Plants are also a great way to make the area more vibrant and provide you with the essential oxygen you require for everyday tasks. 
Going big on poufs and cushions is an excellent rule of thumb for warming up your industrial design.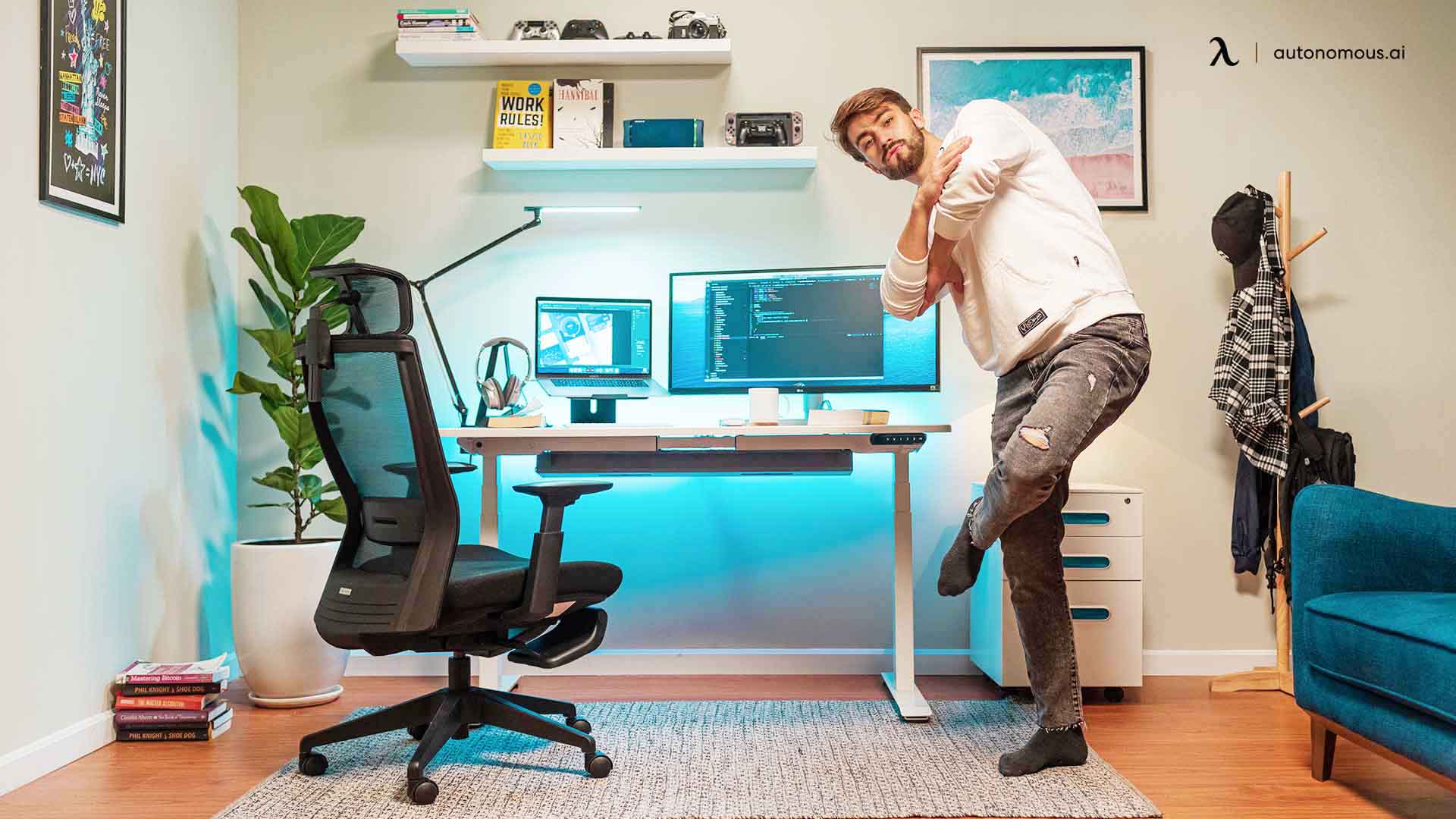 4. Minimal Industrial Style
If you are a minimalist, you are going to love this industrial-style office. More modern spaces use this industrial office style and pair minimal elements for a sophisticated and sleek space. The pared-down and simple styling are excellent for someone who likes industrial concepts and is more versatile than the pure industrial style.  
One hint for this industrial style is to keep furniture away from the walls to give the area an airier feeling.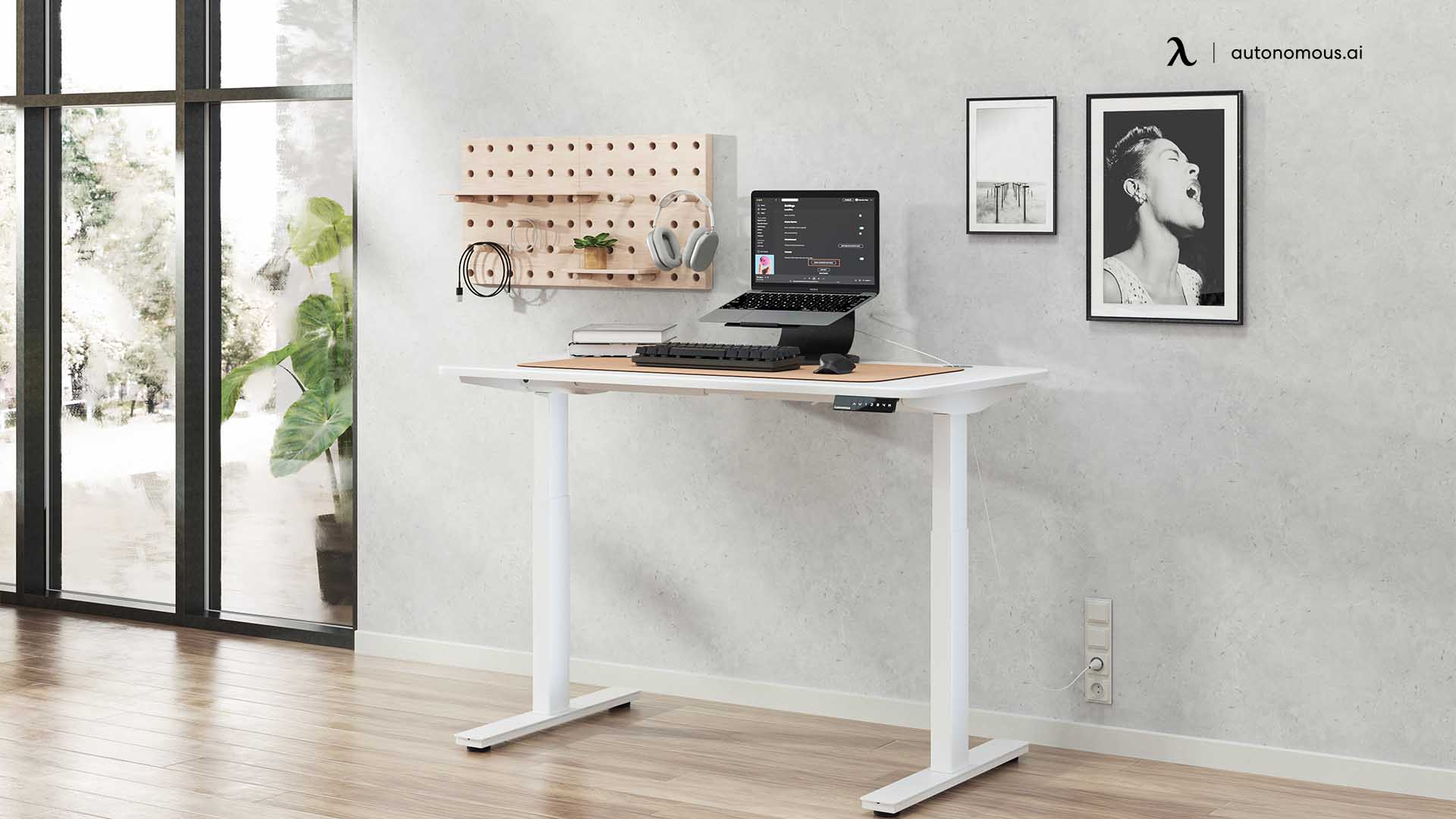 5. Industrial + Mid Century Modern Style
Another combo of an industrial style and mid-century modern is this room's take on a moody and super bold interior design that makes a prominent statement. Oversized elements and saturated colors can add contrast and impact to an already fabulous design. If you want to take it one step further, you can include a light rug and bright white ceiling for a stylish and sharp look. 
A modern and cozy sectional sofa can bring practicality to this lounge-style industrial office space; it is also one of our favorite kid-friendly industrial design ideas. It has room to kick back and lots of open floor space. The subtle use of earth tones such as sand, gold, and rust add a mid-century feel, and unique light fixtures can give the room an atomic edge.  
Anyone undaunted by bold spaces and vibrant color will love this modern industrial interior design.  
6. Industrial Chic Style
With this fabulous modern take on industrial interior design, you can get your glam on. This is one of the best designs for people who want a little flair. The layout has a formal feel, but the industrial interior design is unmistakable. You can use dainty décor or a bunch of ottomans to add extra layers to your office. 
In order to create a cohesive interior design, begin with a neutral color base leaning toward greyscale and add a few pops of blush. You can also use cowhide (a trademark look) layered on top of one another to create warmth and add texture.  
Adding other industrial office elements such as antique materials, metal, simple wall décor, or other office accessories may be suitable. These things will make sure this industrial style is equal parts fairy tale and factory, plus give the space a cool edge.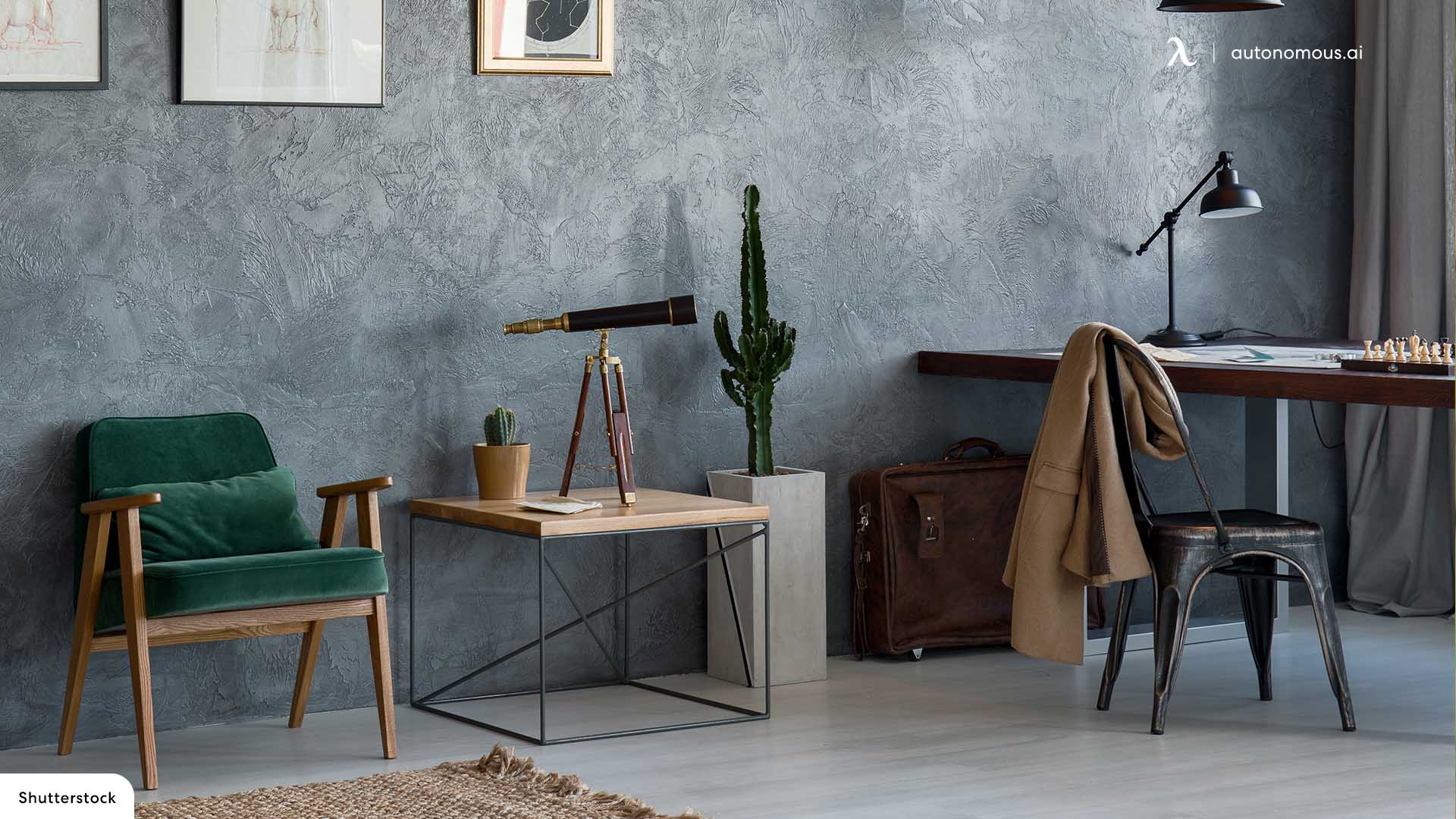 7. Contemporary Industrial Style
Combining industrial and contemporary décor is astonishing. We can't get enough of how cool and effortless this industrial-style office design is.  
These industrial designs use a signature mid-century modern color with a vintage appeal to set the tone for the space. You can set your ergonomic desk accessories against an earth-tone red wall to stand out and look the part.  
One of the best things about this style is that the layout prioritizes comfort and function, meaning the space can work well as a casual hangout area, TV/reading room, or office. 
You can use overstuffed furniture with wood bases to add style and comfort, plus balance it with a weighty stone coffee table. Ensure that every element in the room is converted to a dark grayscale color palette, as it will contrast perfectly with the walls.  
If you want to make the space more personalized, you can add some quirky or fun décor. Overall, this industrial rustic office design balances comfy texture, raw materials, and welcoming energy, allowing you to enjoy all your office offers.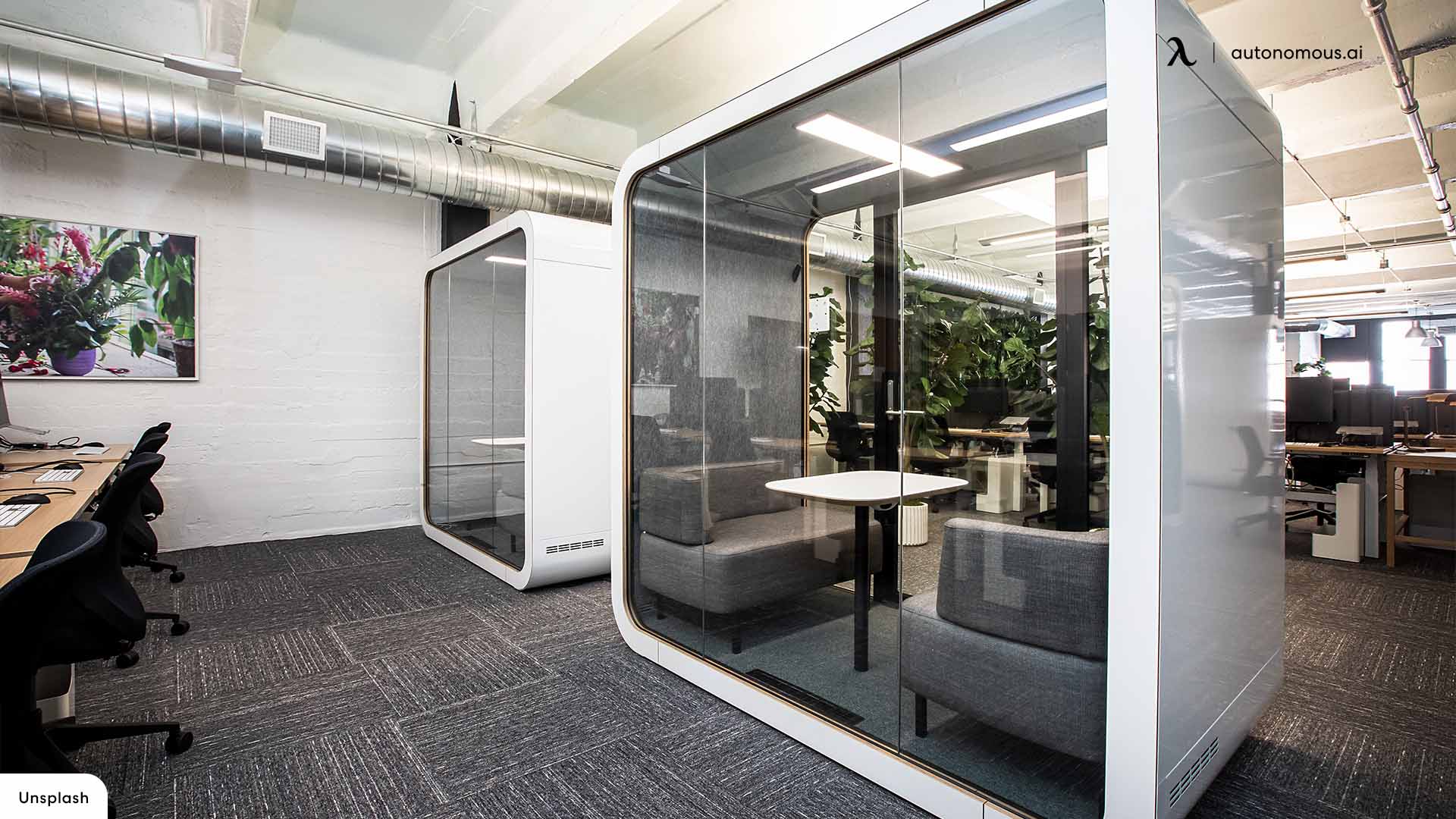 8. Rustic Industrial Style
Industrial interior design and rustic style marry well together. This look revolves more around a farmhouse than a factory, with more earth tones and fine wood than cold and naked sections. 
You need your space to have a practical layout, and you can add a few faux hide pillows and a supersized sectional cozy cognac leather couch to give you the industrial touch. Using wood tones such as shades of honey contrast can help you bring this style to life.  
Adding a rug can create an extra dimension and bring the color pallet together in a cohesive interior design. The variety of wall art, details, décor, and colors must be stylish yet essential and seamlessly blend industrial and rustic aesthetics. 
Another great way to bring in the beauty and simplicity of the outside world is to add organics items, such as wood sculptures, ceramics, and lamps.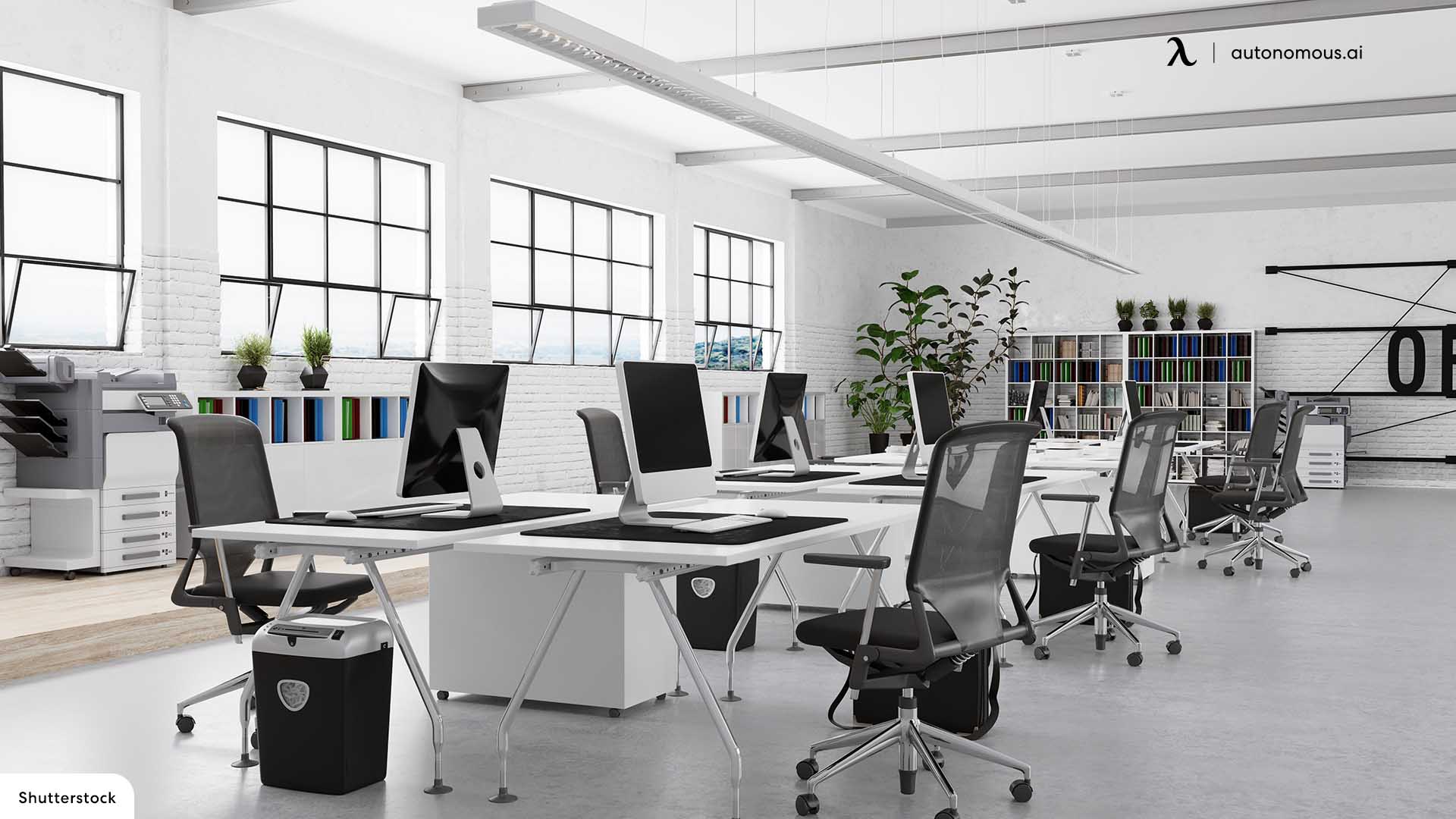 9. Inviting Industrial Style
This interior design style with a grayscale color pallet has been mentioned throughout this article. The layered patterns and texture can make this design stand out and create a clean, cozy look.  
If you have a fireplace in your home, creating a comfortable sitting nook near it will add dimension and functionality. You can also check out other products to spice up the place, like a Lumicharge desk lamp.  
Bringing a mid-century modern style to your space requires that you add raw wood for organic touches. You can also add art above your fireplace to bring mid-century modern tones into the mix.  
Suppose you want an absolute showstopper; it may be best to invest in a pendant light (a perfect choice for industrial interior design) to give your room that mid-century statement.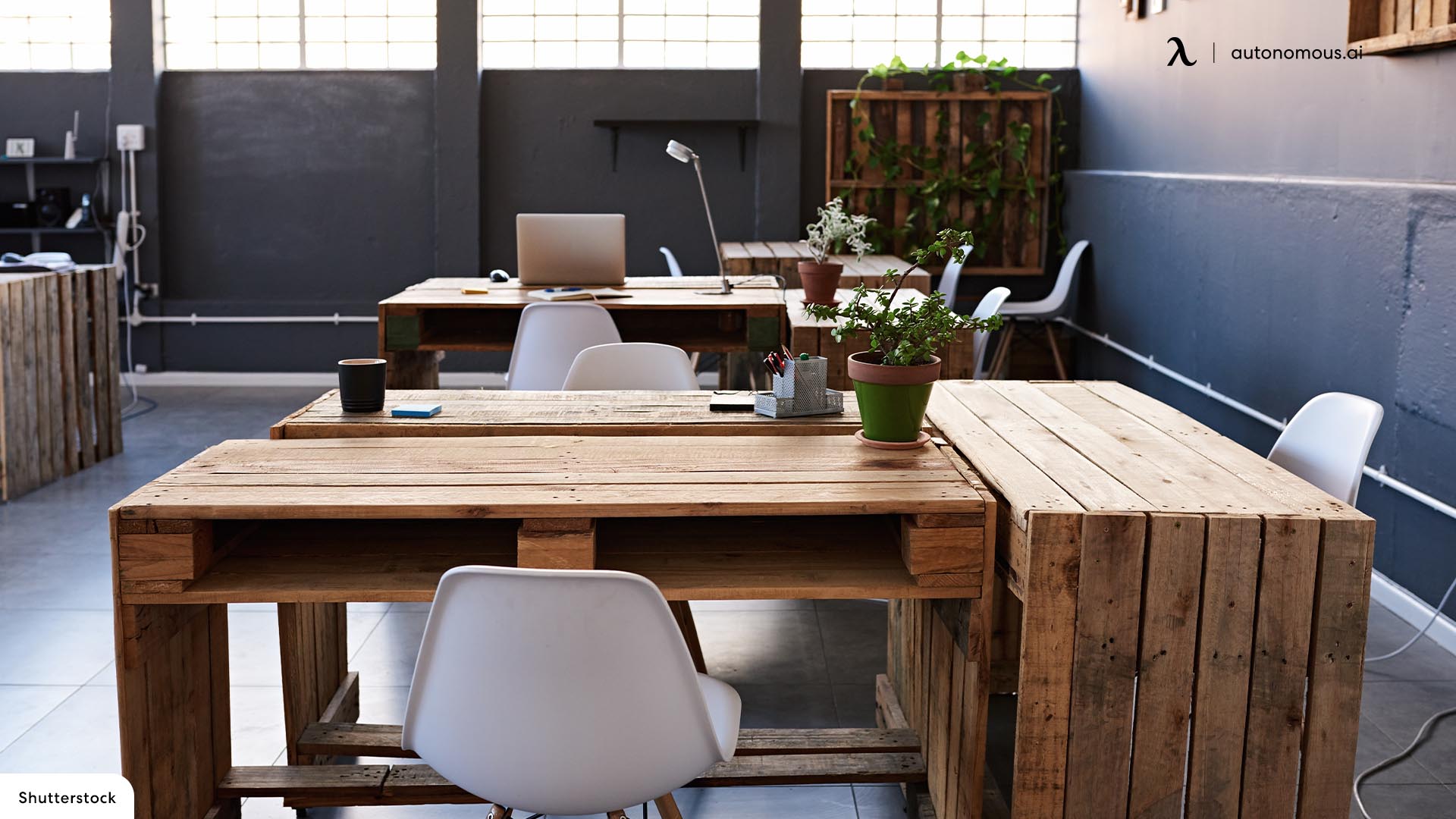 10. Collected Industrial Style
This funky industrial office design starts with varying wood tones and a neutral color pallet for extra warmth. The design has an airy and light feel even with any industrial furniture style you add to it. It is perfect for those who want an extra dose of personality and love industrial spaces.  
The large, vintage patterning on a rug adds a light touch to this industrial design and looks fantastic with plants and monochromatic wall art. A funky ergonomic chair in the back will add comfort and warmth, plus eclectic interior design touches can bring a funky industrial style to this space.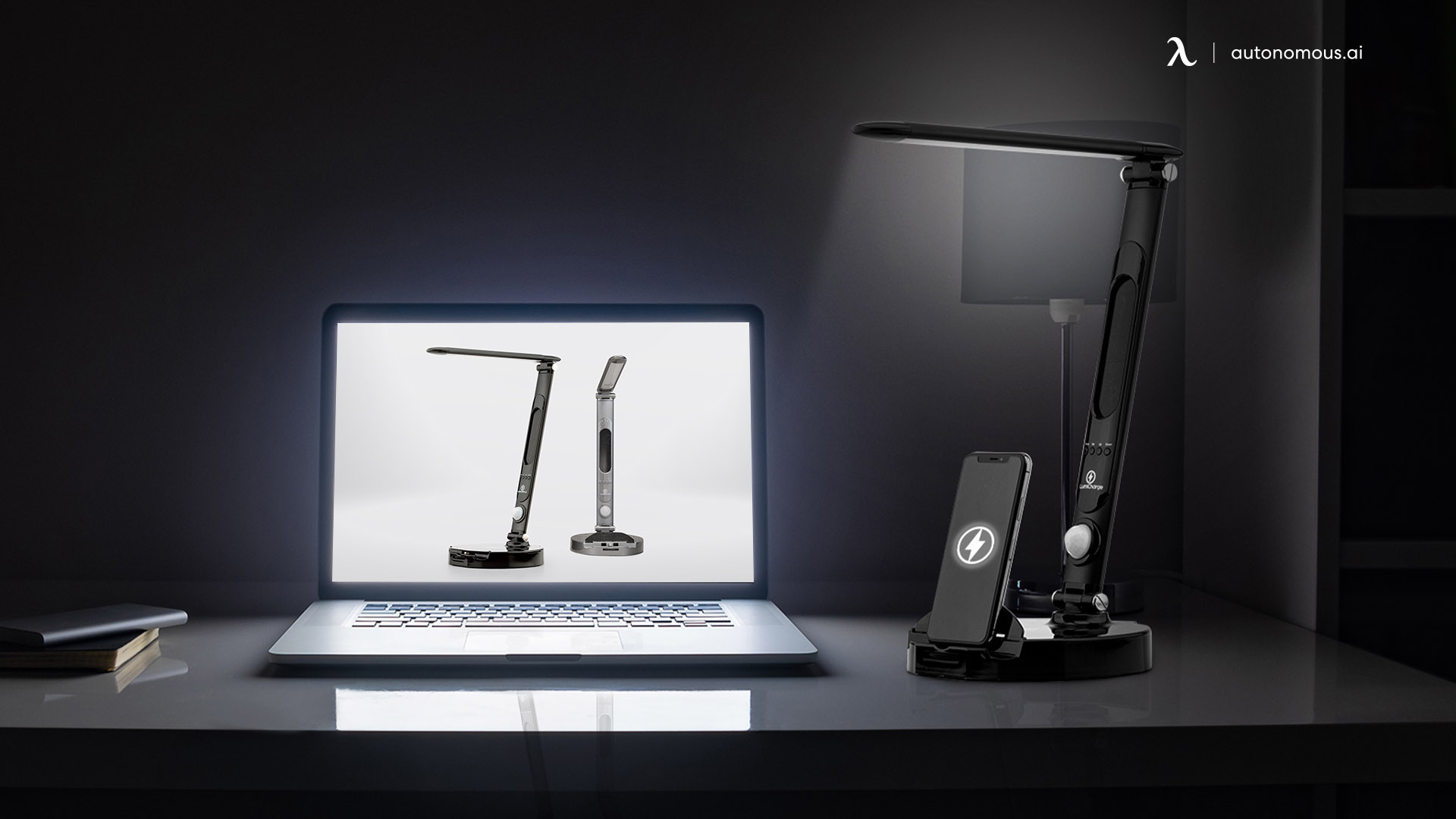 11. Traditional Industrial Style
We love this sophisticated and moody industrial rustic office design. You can purchase sleek metal bed frames to balance out the bulkiness of anything in the room.  
Another thing to consider is to layer the furniture in subtle patterning for a more striking effect if you want a plusher industrial style. By adding symmetrical mirrors and a home office lamp, you can add interest and open up the space.  
It may also be good to drench the room in natural light, which is a great way to warm up to this industrial interior design style. The sculptural piece adds interest to the area, and a rug mimics coloring/patterns on the walls to add cohesion.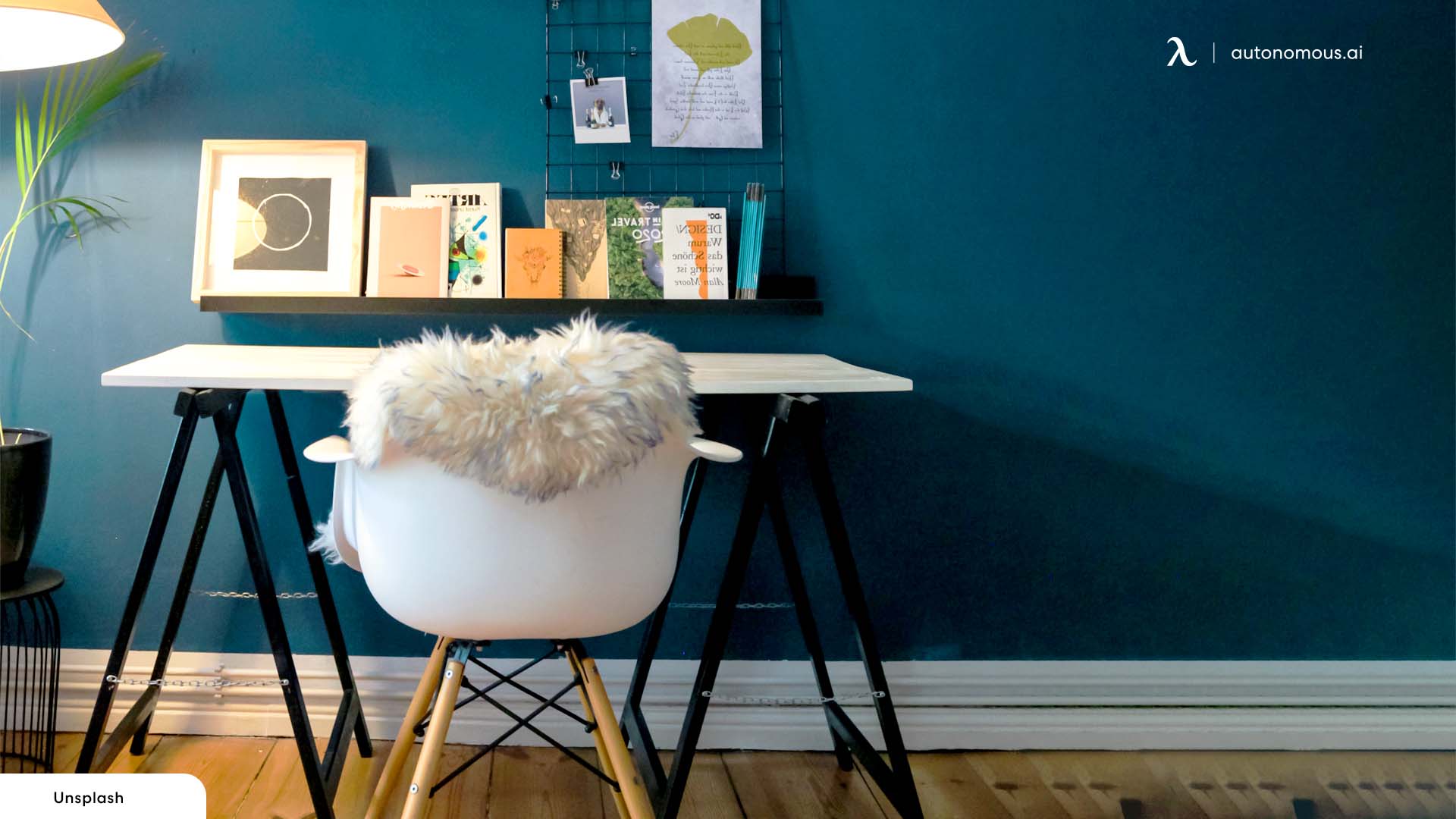 Conclusion
You should look no further than this article if you want to bring a modern style to your industrial office design concept. With the information provided above, you can create the industrial office design of your dreams. 
What are you waiting for? It is time to put pen to paper and plan out how to bring your masterpiece to life. We hope this piece has been insightful and you have learned how to manage this task on your own.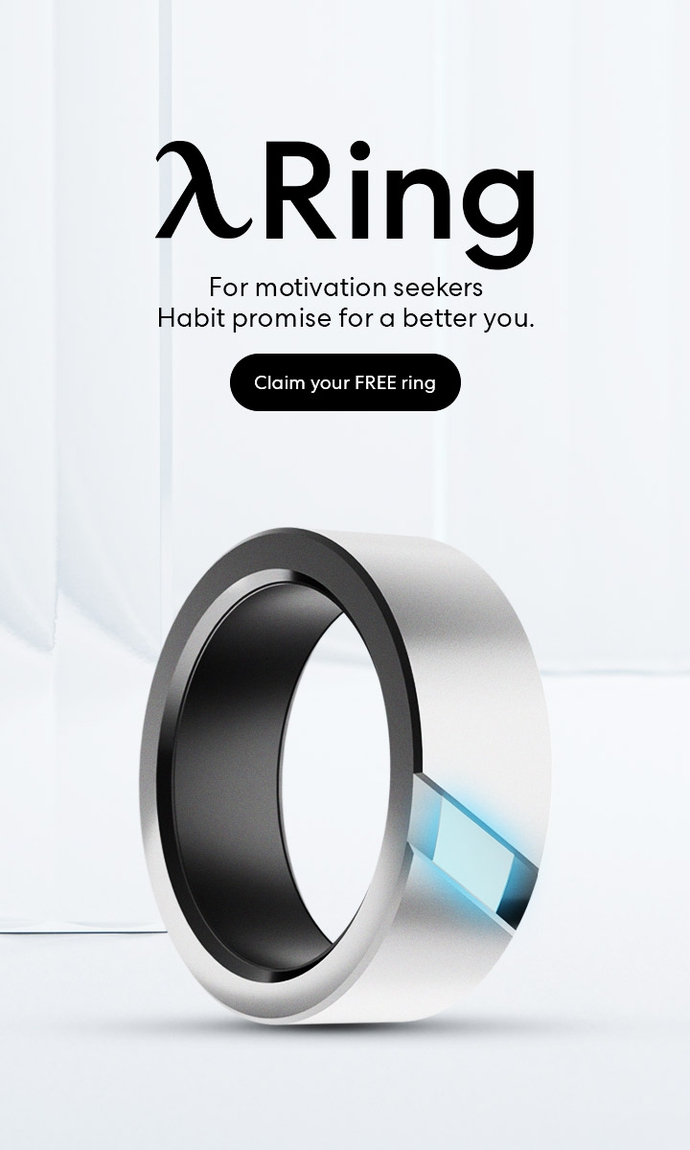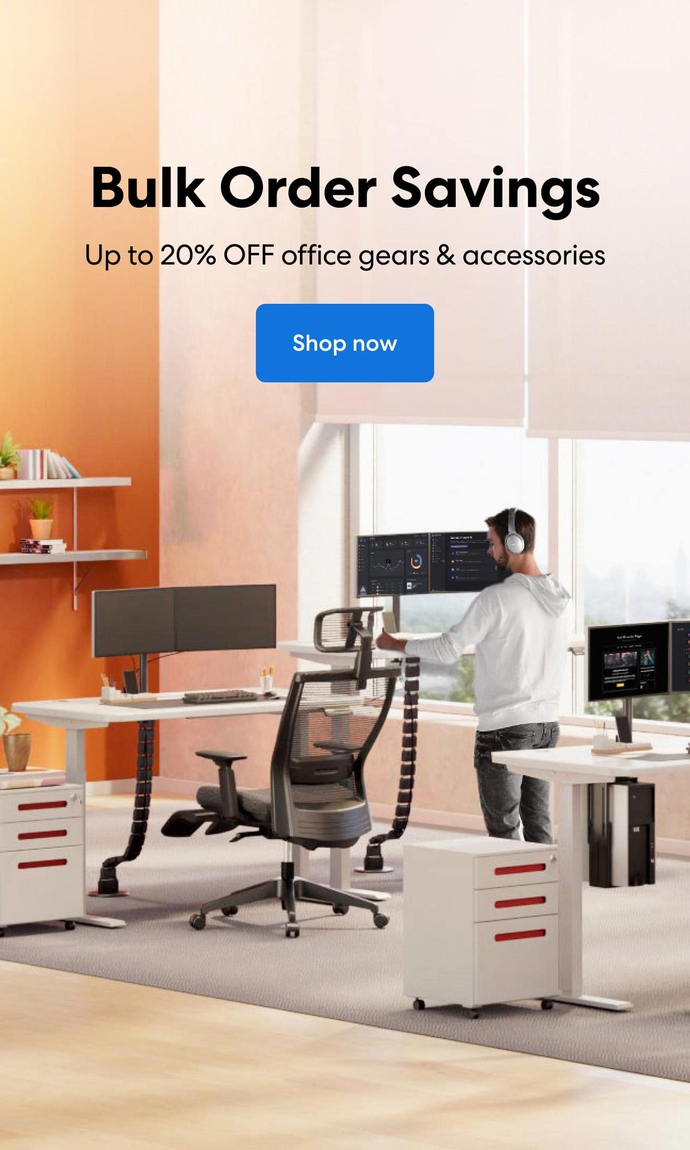 Subcribe newsletter and get $100 OFF.
Receive product updates, special offers, ergo tips, and inspiration form our team.