Black Friday and Cyber Sunday are great business opportunities for most small businesses.  Why? You can buy things that have been on your shopping list for quite some time, at the best prices.
Manage your work priorities to manage your business.  As your employees have been working remotely during the pandemic, get ready to bring them back to the office. Increase your Black Friday small business sales as you equip your employees to have the best office furniture and tech accessories.
Be a bargain hunter much in advance by seeing the best of the deals.   Shop in advance, shortlist or add items to the cart. Why wait only till Black Friday? Some of the best deals are going to be gone much before Black Friday even begins. Have you explored the best things to buy on Black Friday?
Here is our list of ten best great Black Friday sale ideas for small businesses.  Explore and find out more as you search through the best items.
Office Furniture
Here are the best Black Friday office furniture deals. Make a choice that is modern, healthy, and of the best quality with our Black Friday sale ideas for small businesses.
Standing Electric Desks
Make a beeline for the store or order online.  You can never go wrong with your choice of office standing desks. Have you been seated at your desk for long? You are prone to health risks for any more than an hour! How? As you sit and work daily, your body muscles are not utilized, thus accumulating blood glucose.  Increased stack of blood sugar raises your risk of obesity and related cardiovascular diseases.
1. SmartDesk Pro
Get yourself a SmartDesk Pro for your business for those who are seated through the day.  Please encourage them to sit or stand at work. Now, alternate between the two positions so that your muscles are moving and keep you healthy. Choose between four different preset height settings or change the go-between 26.2" to 52".  This sturdy desk with steel frames gives you stability as the height is increased at the best climb rate of 2.3 inches per second.  No more waiting!
2.

Gaming Desks
For the gamers, chase your enemies out of your zone. Set up multiple screens with a monitor arm or just use the SmartDesk Corner.  Optimize floor space and ensure yourself ample legroom space as you kick, push or slash your enemies!  This corner desk is a perfect fit for those who need a large working area.  It has a modular segment that enables easy assembly and installation. There are four different settings for you to manage the height of the desk for all your games.  Stand and play for the high adrenaline games. When tired, feel relaxed as you lower the desk height.  This desk can easily take a payload of up to four hundred pounds. Amazing, isn't it?
Ergonomic chairs
Are you working in your seat for long hours? Get yourself an ergonomic chair and sit comfortably as you prepare for the best Black Friday sales for small businesses.
You get adjustable height, armrests, lumbar support, backrest, and more with an ergonomic chair.  As you sit, ensure that you are correctly seated for the best body comfort.  Guidelines issued by Occupational Safety and Health Administration (OSHA) are immensely helpful.
3. ErgoChair Pro
Select this wonderful chair by Autonomous that is highly adjustable and supportive of your body.  Made from 100% earth-friendly materials, it has a Woven mesh back for optimum airflow to keep you cool at your work. The main features of an adjustable height, armrest, headrest, backrest, and seat tilt are just not to be missed in ErgoChair Pro. Enjoy yourself with a 122-degree recline with five different lockable positions and lumbar support that is designed exclusively for you for its high flexibility.
4. ErgoChair Plus
Make a fine style statement of elegance with this ergonomic chair as the ideas of Black Friday for small businesses. Specially made from earth-friendly TPE material, it has a ten times higher durability than other chairs.  With adaptive spinal support, this frameless chair gives you unhindered movement. ErgoChair Plus can easily take up to three hundred pounds of weight.
Office Accessories
Equip your employees to be ready with Black Friday deals for small businesses. Ensure that they are prepared for the crowds to arrive. Choose from the following Autonomous Black Friday office accessories.
5. Storage space
Missing storage space? Do you have lots of important files and materials to store? Here is your answer to metallic filing cabinets that come with anti-rust paint. These three-drawer cabinets have customizable dividers and lockable drawers and wheels.
6. Cable Tray
Untangle the cables and store them away under your desktop. Avoid accidents and increase productivity as all cables are tied up and stored in this metallic cable tray.  You can easily install these yourself.
7. LED Desk Lamps
Are you working late?  Avoid spoiling your eyes with these easy to install LED desk lamps. Save on your electricity bills with these LED Desk lamps that have five different levels of brightness.  Choose from four different colors of light bulbs to give you a feeling of warmth or coolness.
8. Monitor Arms
Use your desktop space optimally. Install these monitor arms, single or dual arms, to manage your workspace. Easy to install, they fit most desks easily with a C-type clamp.
9. Power Dock
Use a simple power dock to charge all your technical gadgets and electronics amongst the best deals of Black Friday for small businesses. Stay powered up and ready to work.  Available in two colors, they are easy to install.  Finally, you don't have to bend or go under the desk to charge your gadgets.
10. Anti-Fatigue Mat
Now you can drive away any tiredness with this anti-fatigue mat for the best Black Friday deals for small businesses.  It encourages micro-movements as you stand on it. Exercise periodically to rush in adrenaline that keeps you going for hours. It is made from high tensile PU vegan leather and is tear-resistant even if you use it daily.
Wrap-up
Get geared up for the best Black Friday deals for your small business. Our recommendation for most of your office furniture and accessory needs equips you to manage the large crowds you expect this Black Friday.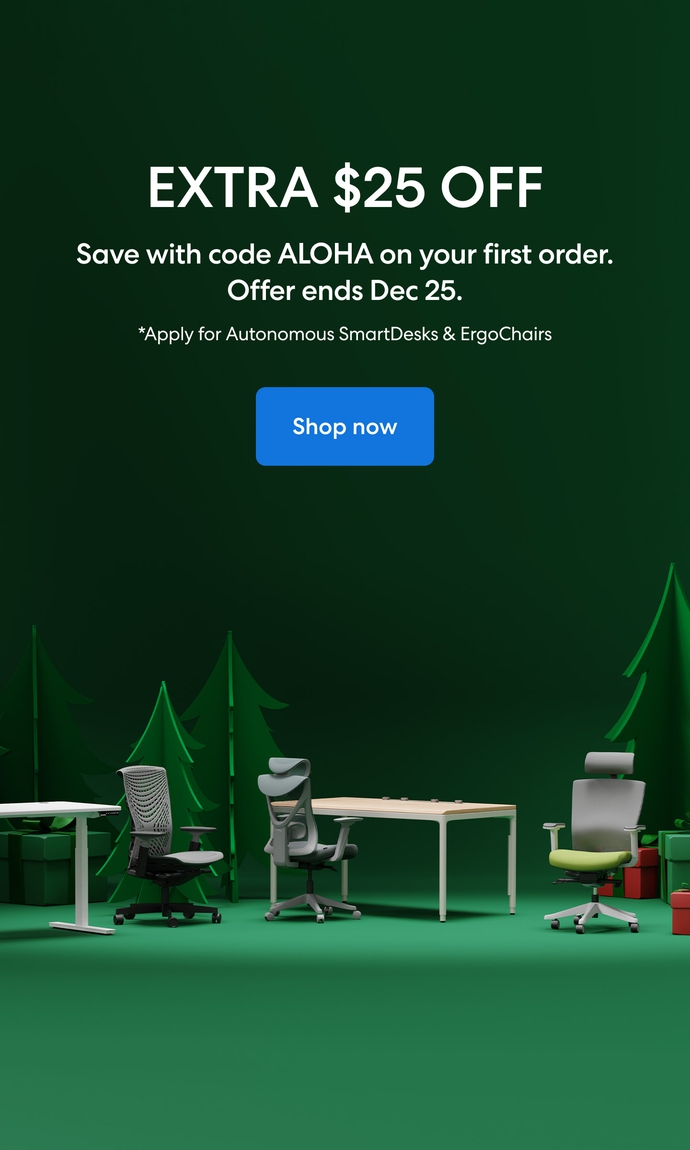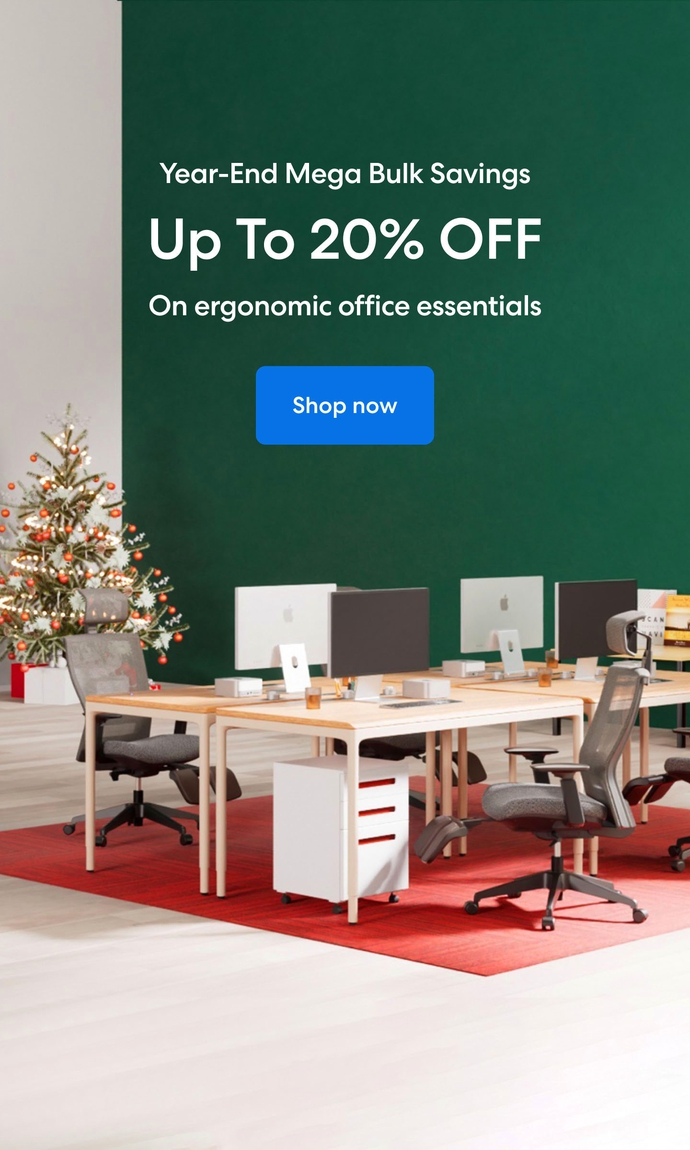 Subcribe newsletter and get $100 OFF.
Receive product updates, special offers, ergo tips, and inspiration form our team.