Work Wellness
10 Useful Lighting Tips for Reading
2,312 Views
What are your favorite reading places? In your den on your comfy armchair? Snuggled up in bed with a pile of pillows? Do you prefer to curl up on your favorite couch? Reading can be an eye strain if you don't have the right desk or table reading lamp that provides task reading lighting where you like to curl up with your favorite book.
10 Useful Lighting Tips for Reading
1. For seniors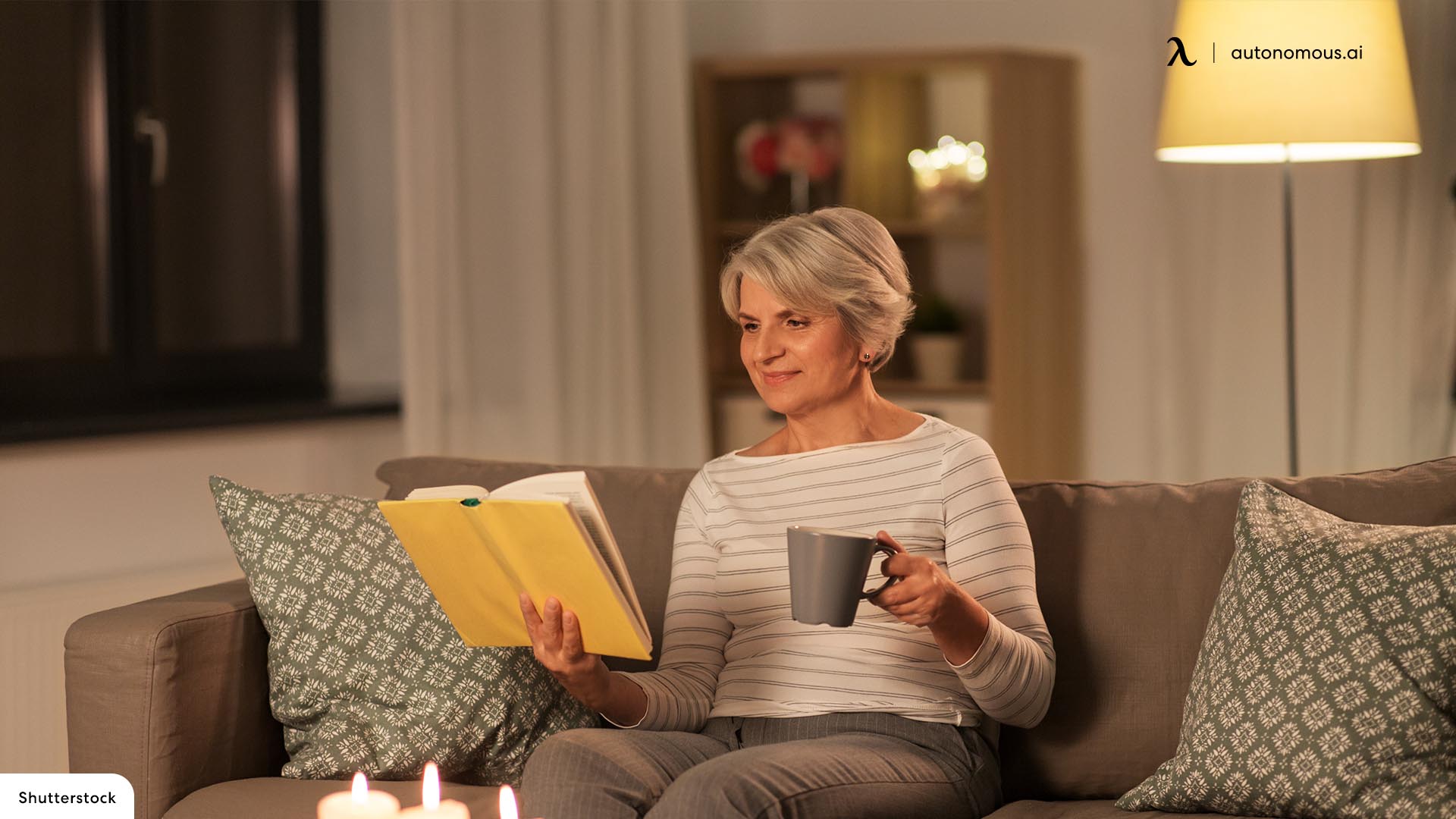 Our eyes will require more light for reading as we get older, another factor to consider. According to studies, reading becomes more difficult in our 60s and requires 80% more light. Due to the reduced ability of the iris to open wide, the increased need for light is due to compensating for it.
2. Using brighter lights
A bright and focused light is good light for reading, writing, and other visually intensive tasks. Therefore, task lighting is the best lighting for reading as it is intended for homework areas such as workplaces, desks, craft tables, reading chairs, and other places where someone needs the best reading light that is sharp, non-shadowed lighting while doing a job.
Reading lights, for example, do not illuminate the whole room - only the surface being illuminated. It is best to use a bulb with a white range from cooler to natural daylight when studying and reading. Typically, this range is between 4000K and 6500K, and it will naturally wake you up and make you feel more alert.
3. Types of reading lights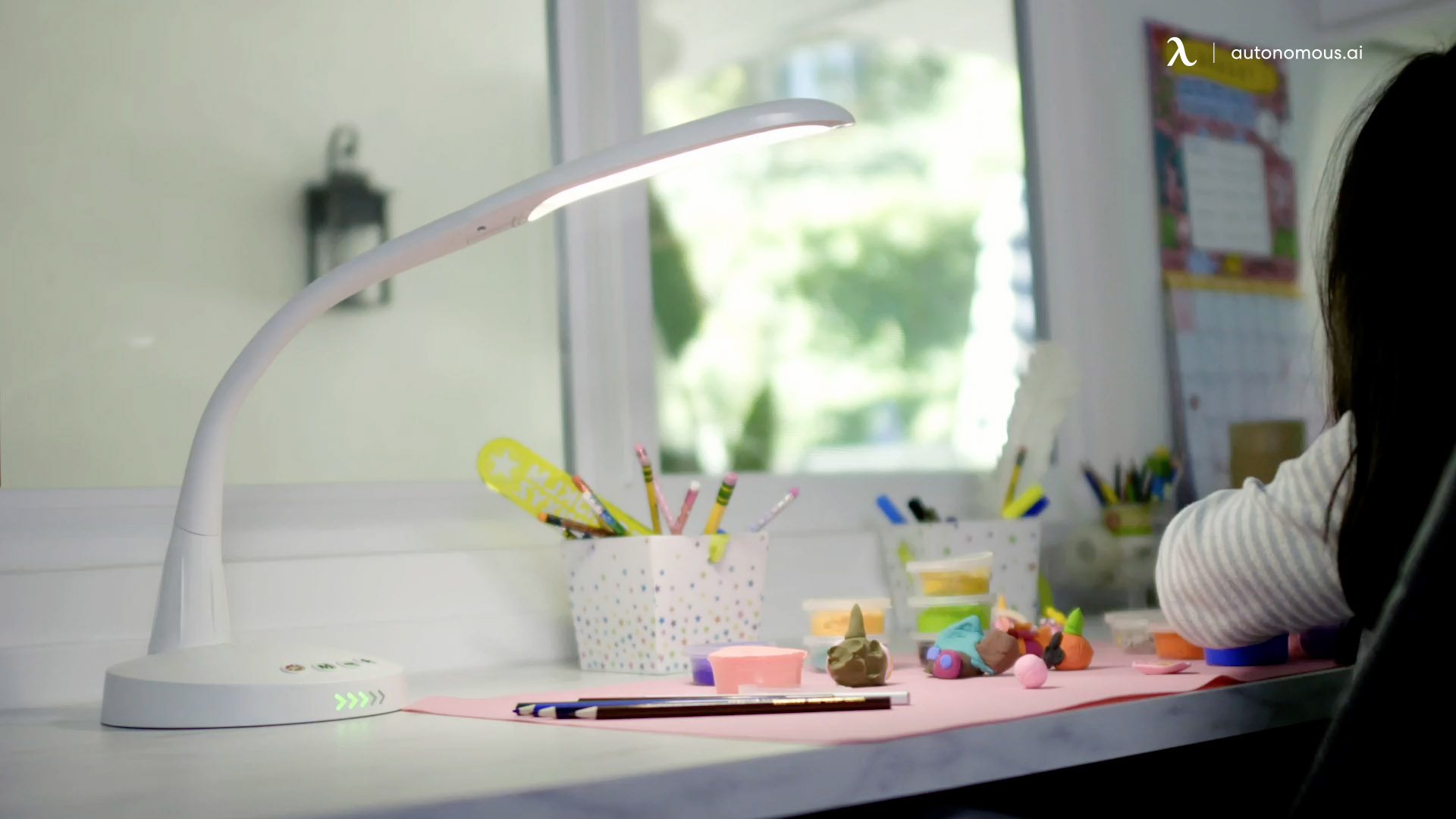 It doesn't matter what type of lamp you have; experts agree that incandescent bulbs don't illuminate reading material as well as halogens. Halogen bulbs function like incandescent bulbs, but they produce a brighter light and give off a sharp, white light which is ideal for reading.
Fluorescent light, on the other hand, emits a greenish-blue light, which many people find uncomfortable. Modern fluorescent bulbs and tubes come in a wide range of colors, use 80% less energy, and last 20 times longer than traditional ones.
Using task lights can create shadows in other areas of the room because they illuminate only a specific area well. A bulb with a white spectrum from cooler to natural daylight is best when studying and reading. This spectrum is usually between 4000K and 6500K. You will feel more alert and awake as a result of it.
4. Placing books the right way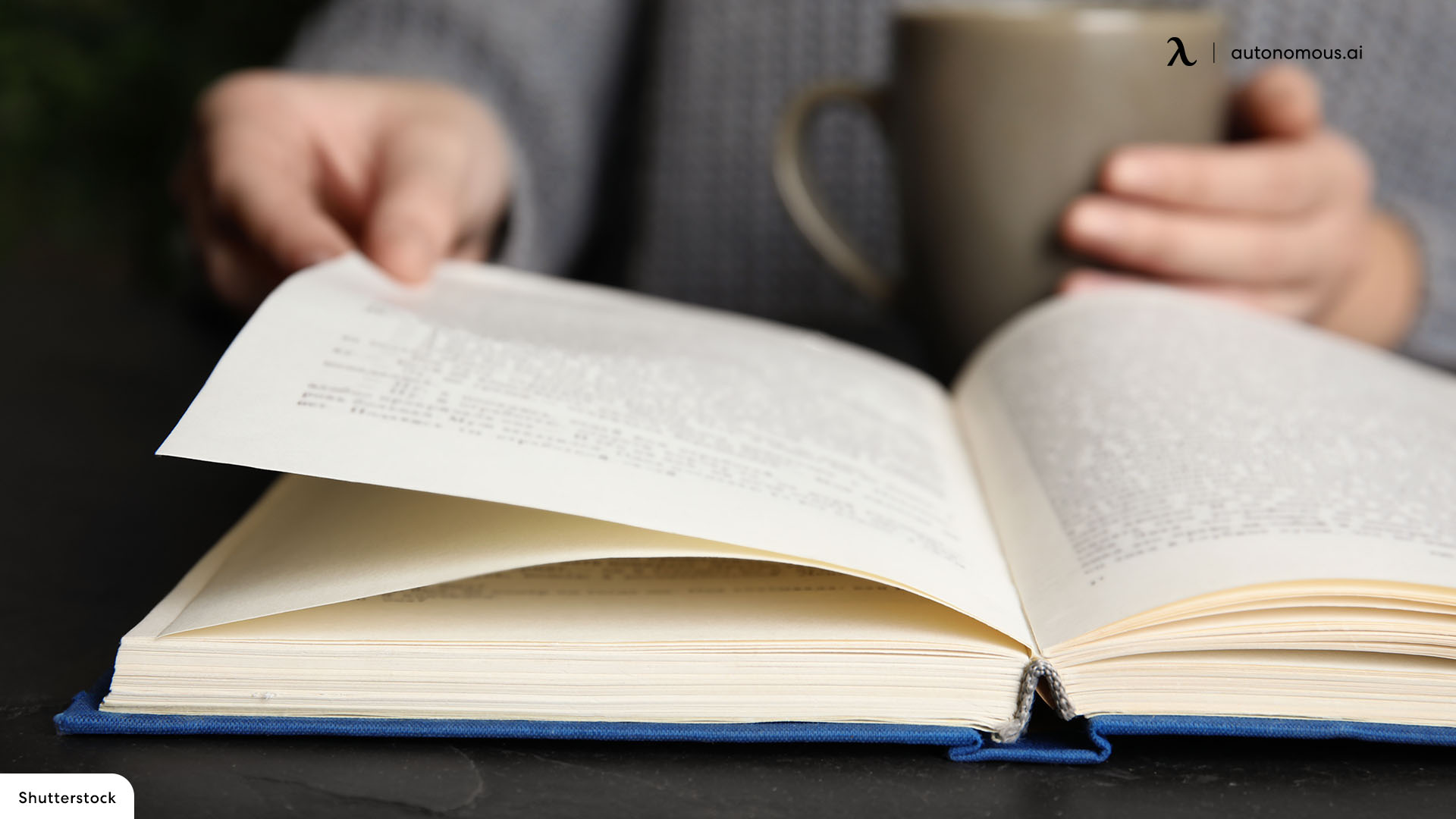 It is recommended that you should place books and other printed materials between 14 and 18 inches from your eyes. Distances that are too close or too far from your eyes can strain them. The light that hits the text should be positioned on the right-hand side for right-handed readers and vice versa for left-handed readers.
This prevents shadows from being cast across the reading material when turning the pages. You should also avoid reading sideways in bed while sitting up or sitting up without changing positions. Neck and eye strain can result in both situations when the neck is in a flexed position.
5. Bedside reading lamps
You may need brighter reading lamps by your bedside depending on the rest of your bedroom. Lighting fixtures could be considered that provide ample ambient light through adjacent windows.
Choose your bedside reading lamp considering the light bulb you use as well. Lampshade fabrics that are lighter in color and have softer white bulbs may give a more comfortable delivery of bedside luminescence. 
6. Dimmability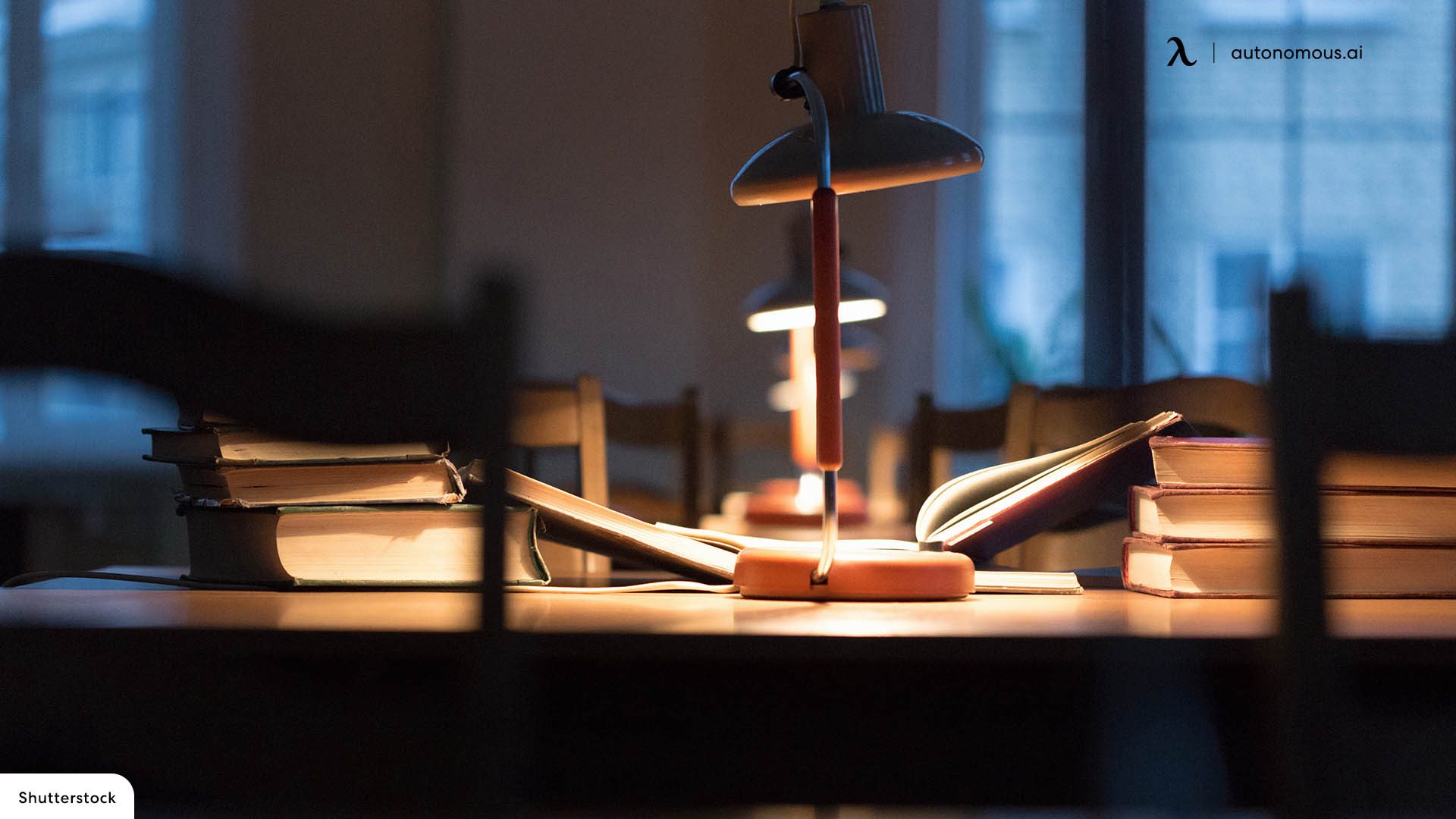 In the early evenings, a lamp that you can dim can be very helpful since you only need a little extra light. Your eyes could be affected by the excess brightness or blue light damage to eyes if the lamp were on at full brightness.  It may seem tempting to simply use task lighting for all your lighting needs, such as a study lamp.
However, simultaneously creating layers of light for reading is actually better for your eyes. A combination of overhead lighting and a lamp that provides focused light is better for the eyes than having one concentrated light source that may make the reading experience uncomfortable. The main factor here when it comes to light is to maintain balance.
7. Color Temperature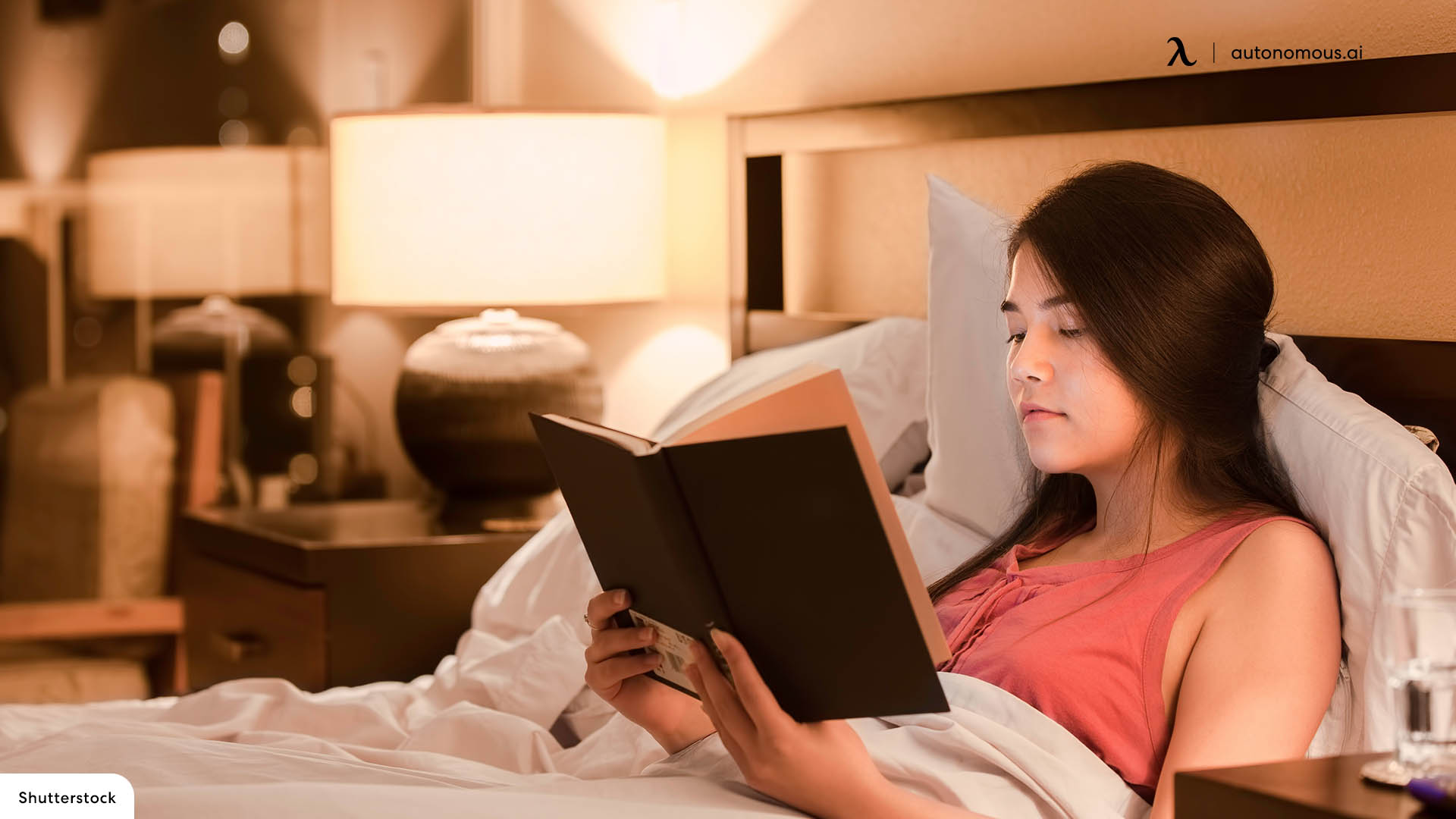 A correct color temperature chosen for your surroundings will also affect how you use the light for reading and how it looks in your environment. Compared to candlelight, 2000K gives off a dim light, and rooms with low light or those requiring an ambient glow are best suited to this fixture.
Those who believe 3000K is more yellow might consider it more yellowish. This light is great for both indoors and outdoors, and it is often found in bathrooms, bedrooms, and living rooms. Typical kitchen and office lighting range from 3100 to 4500K.
The white light is brighter, while 4600K to 6500K is similar to daylight, giving off a blue-white glow. This could be useful in workplaces and other settings where there is a need for bright light. The color temperature of the light in commercial properties is higher than 6500K, which is a bright, blue light.
8. Glare Protection and Brightness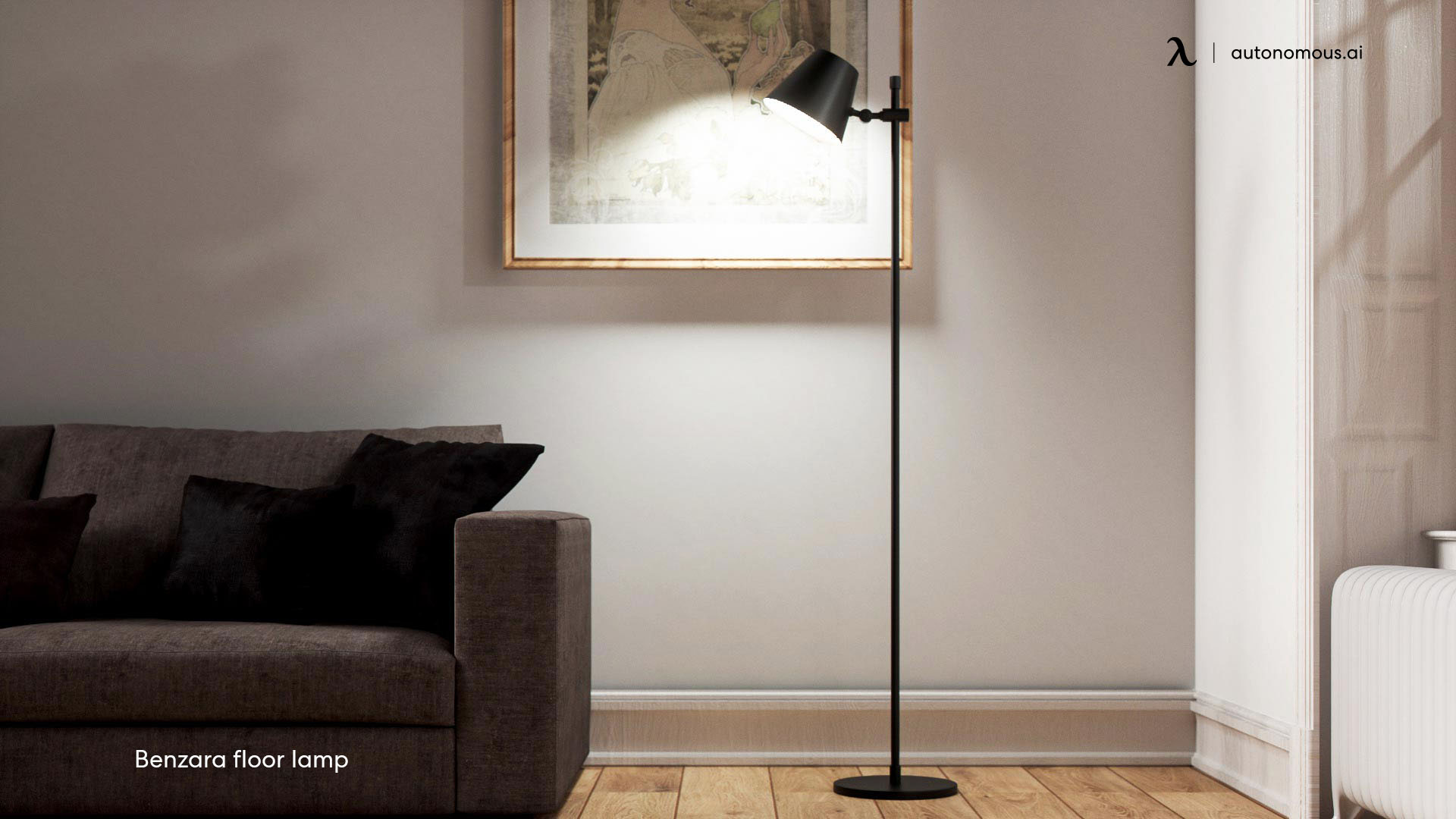 As we suggested above, the ideal standing light for a living room lamp should have a bulb between 4000K and 6500K. Look for a lamp with 450lm of light, a power of 6-9 watts, as well as glare protection features to ensure your eyes are protected when studying for long periods each day.
9. Design flexibility
Lighting will be customizable shortly, thanks to home office lighting and lamps with flexible or rotating arms and heads. Like those commonly found in living rooms, Lamps with a lampshade only cast light on the area where they are placed. Portable and modern floor light for reading is a better choice for most people.
10. Price and Space availability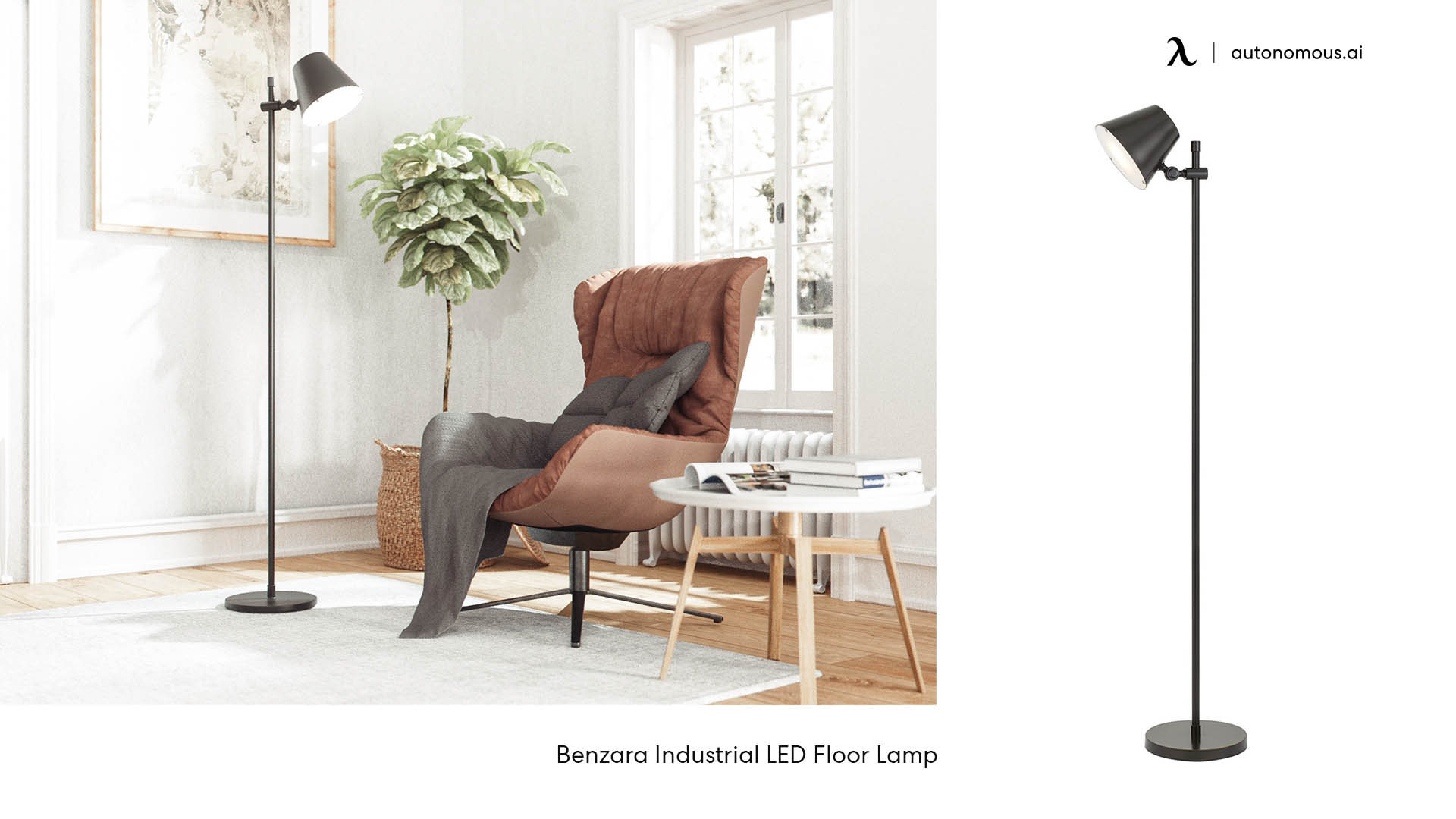 Buying a Benzara floor lamp is a practical matter. If you only plan to use it as a desk lamp, there is little sense in buying one. So, before buying a Swoop floor lamp, consider where you will place it in your room. If you plan to purchase, also consider the price range and the features you need within that price range, as prices can range from tens of dollars to hundreds of dollars.
Subcribe newsletter and get $100 OFF.
Receive product updates, special offers, ergo tips, and inspiration form our team.
WRITTEN BYAutonomous
We build office products to help you work smarter.