Smart Products
Need a Chair? The Ultimate Guide to Finding Your Comfortable Reading Chair

Ethan Johnson
|
Sep 11, 2023
891 Views
Imagine enjoying a lazy Sunday afternoon curled up in a comfy reading chair with your favorite book. That sounds like the recipe for a perfect afternoon. With the right ergonomic chair, you can enjoy many awesome days just like that. 
However, shopping for the perfect chair is something many people do not know how to do. There are simply too many things to consider, and a lot of customers end up settling for the wrong chair that will not be able to meet their needs. 
Some situations call for oversized reading chairs, while other times will be better served with a cozy ergonomic chair. It is up to you to decide which type of chair works best for your needs and find the best supplier to buy from. 
If you want to make your choice easier, it helps to have a supplier that can give you a wide range of options that you can browse through from the comfort of your home. When you do not have to deal with high-pressure sales tactics, and you have an easy-to-navigate website, you will find that choosing the right chair is easier than you think. 
Autonomous has built a strong reputation for itself as one of the leading suppliers of the best ergonomic chairs in the country. If you want to have a great shopping experience that ends with you finding the perfect reading chair, visit Autonomous today.
Characteristics of a Comfy Reading Chair
When you are considering various reading nook ideas to implement in your home, one of the most important items on your to-do list will be finding a cozy reading chair. This is the place where you will spend many hours each week, so you have to choose carefully. 
What are the characteristics of a comfy reading chair? This is the question that you need to ask yourself before settling on any particular option. 
The first thing that is likely to come to mind is comfort. A proper reading chair needs to allow you to sit in it for many hours without feeling any pain or cramping. This means the padding has to be comfortable and supportive at the same time. 
A good reading chair also needs to have a strong frame. This is particularly important if the user is on the heavier side because you want a chair that is strong enough to handle the weight. Good quality wood or metal are usually the best options in this regard. 
Having a high back and wide armrests is also another thing to consider. When reading, having a chair that seems a bit oversized is often the best option because it will give you a lot of freedom of movement, allowing you to change positions whenever you want. 
Lastly, you should consider what special features or accessories you would want in a chair. A top-tier reading chair often has special features, such as massage functions. If it also has a recline feature, you will have an awesome reading chair on your hands. 
It can also come with additional accessories to make your sitting position a lot more comfortable, such as leg rests that allow you to put up your feet. All these characteristics combined make for the ultimate reading chair.
Guide to Choosing the Perfect Comfy Reading Chair for Your Needs
Choosing a comfy reading chair is all about the things that you value most in a chair. What may be perfect for one person may not be the case for another. However, there are some things that everyone should look out for, and these are: 
Seat Depth
A comfortable reading chair has good seat depth to allow you to sit in the best reading position. However, this all depends on your height, so you have to make sure you consider how tall you are when making your choice. Usually, as long as you can lean back with your feet still touching the ground, this is a good seat depth. 
Back Design and Armrests
Every cozy reading chair comes with a back design designed to provide support while reading. If you experience back pain, consider a back design that emphasizes lumbar support. 
The most comfortable chair for reading often comes with armrests too. If you have to constantly hold up your arms or place your hands on your lap because of a lack of armrests, you will not enjoy reading in such a chair for a long time.
Material
When choosing a comfy reading chair, pay particular attention to the material used. How comfortable you will feel in your chair often depends a lot on the material used to design the upholstery. 
Often, the most important consideration when it comes to your choice of material is the weather conditions in your area. A leather chair, for example, may be a good choice in very cold places, whereas mesh upholstery may be great for areas with hot summers. 
Accessories
A few well-chosen accessories can be all the difference between a regular chair and the best reading chair you ever had. You could buy a chair that has no special features, for example, but when paired with the best seat cushion for office chair use, it becomes your favorite spot to sit in the whole room.
Robustness
Your comfy reading chair needs to last you as long as possible, especially if you are going to splurge on some of the high-end options. This means you have to make sure it is robust enough to withstand regular use for many years. A good warranty is a great sign that the chair is strong and reliable. 
Aesthetics
While finding a comfortable reading chair might be your top priority, you have to consider aesthetics. It is common for customers to end up settling for uncomfortable chairs that look great because they understand the value of aesthetics. If your chair is going to be visible to a lot of visitors, make sure it looks just as great as it is comfortable.
Cost
The cost of a comfy reading chair depends on a lot of things and is often the most important factor when it comes to choosing the right chair for your needs. If you are going to have to buy ergonomic chair accessories separately, you might want to consider buying a more affordable chair so that you do not exceed your budget. 
10 Most Comfortable Reading Chairs in 2023
Are you hunting for the most comfortable chair for reading? You can make life easier for yourself by visiting Autonomous and taking a look at some of the fantastic options available. Consider the following comfy reading chairs on sale in 2023: 
1. Autonomous ErgoChair Pro 
In your search for a cozy reading chair, you cannot afford to overlook the awesome ErgoChair Pro. This chair is available in a wide range of colors, making it perfect for any room in your home or office. 
With adjustable height and up to five recline settings, the ErgoChair Pro allows you to sit in the most comfortable reading position all the time. Regardless of how you choose to sit, you can enjoy firm lumbar support for your lower back, which is great if you have lower back pain.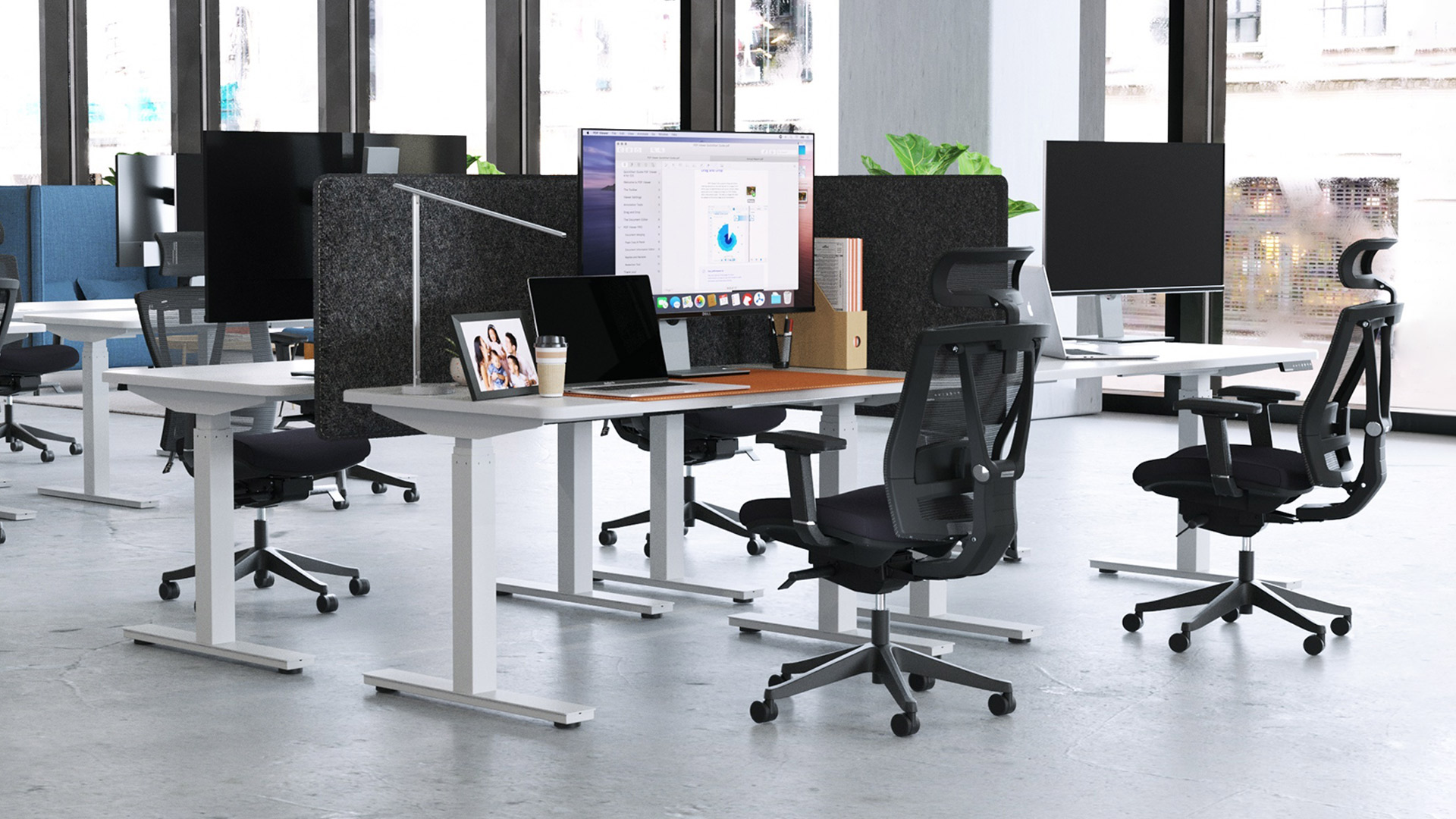 Pros

Cons

Woven mesh back for better airflow
Does not come with a leg rest
100% environmentally friendly materials
Wide range of color options
2. Flash Furniture Massage Chair
The Flash Furniture Massage Chair is a comfortable reading chair that will allow you to forget your environment and simply get lost in a good book. It has a weight capacity of up to 250 pounds, which is more than enough for most people. 
However, its most impressive feature is the massage settings. When you are beginning to feel the effects of reading for a long time, being able to hit the massage button and relax is the best thing ever.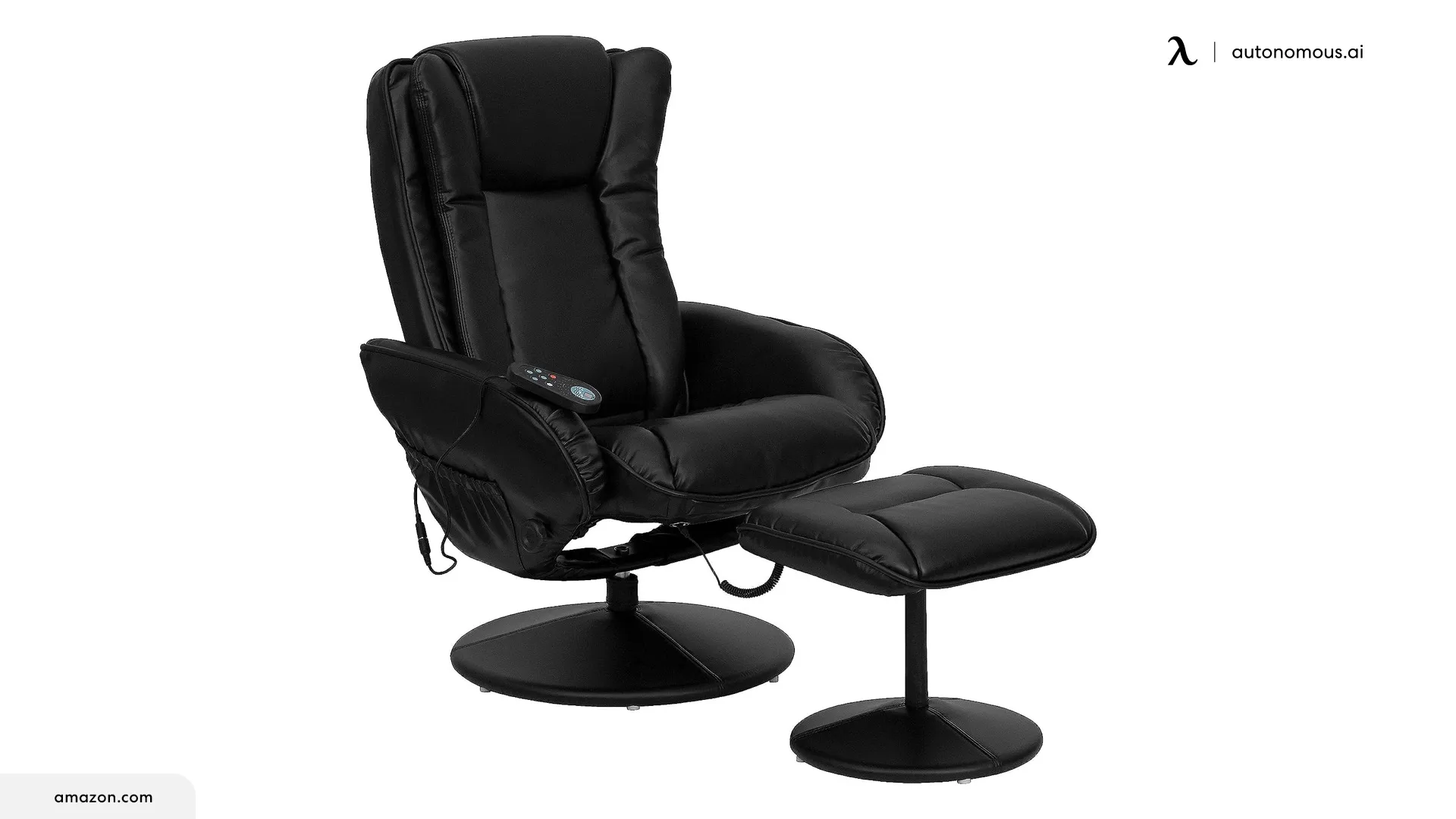 Flash Furniture Poppy Massaging Recliner
Pros

Cons

Has awesome massage features
Only available in black
Affordable
Easy to assemble at home
3. Dowinx Massage Chair
If you are looking for a comfy reading chair that looks great in any modern office, look no further than the Dowinx Massage Chair. This ergonomic chair comes with a built-in cushion for maximum lumbar support, which is great for taking care of your lower back during those long hours spent reading. Its embroidered backrest makes it one of the most beautiful chairs on this list.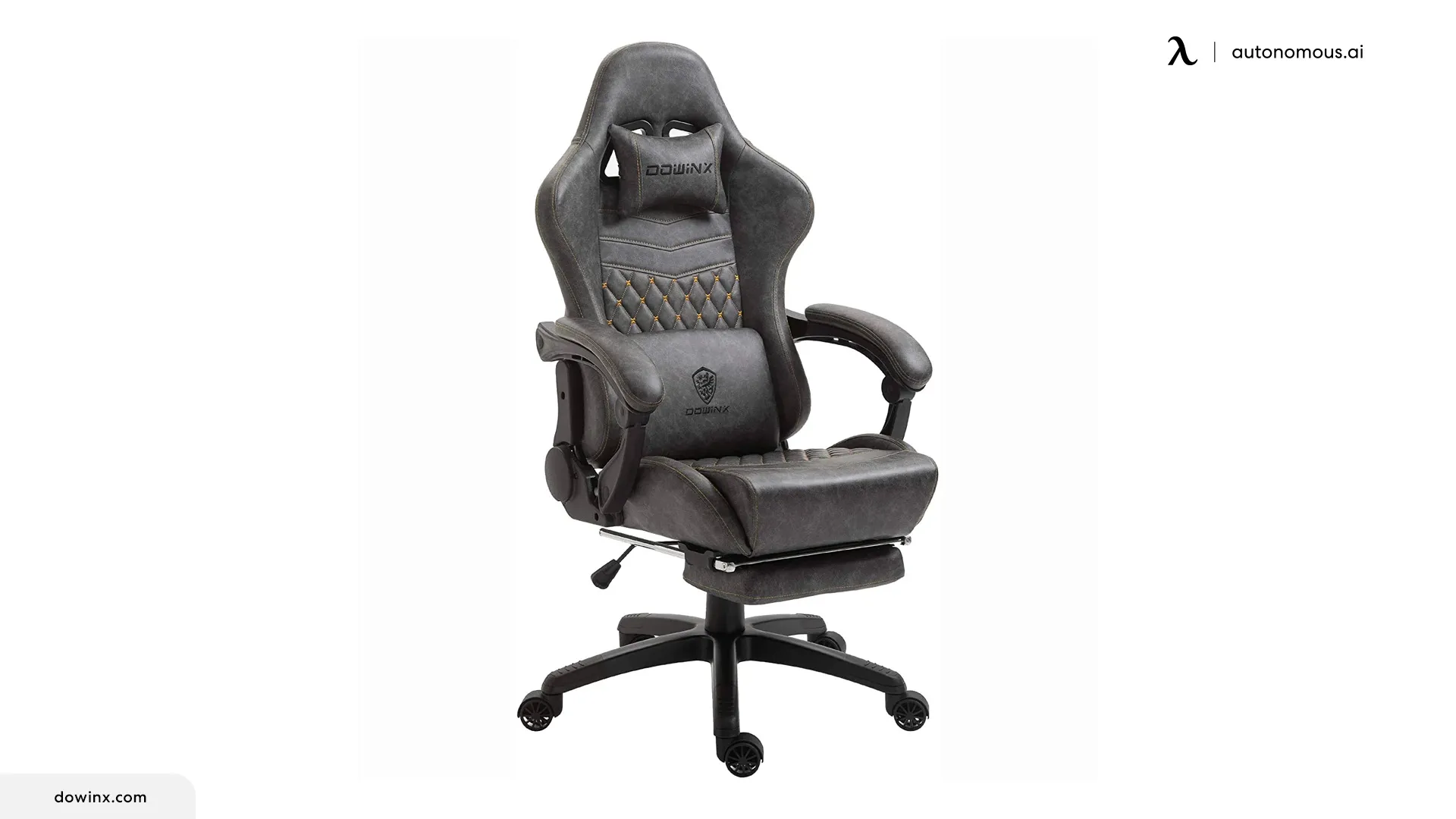 Pros

Cons

Awesome recline features
Not suitable for heavy users
Built for looks and comfort
Easy to adjust height and recline settings
4. Big Joe Dorm Bean Bag Chair
One of the best cozy reading chair options you will find on the market is the Big Joe Dorm Bean Bag Chair. Unlike other options on this list, this chair is closer to a cushion than an actual chair. This is because of the lack of legs or a robust frame. 
However, once you sit in the Big Joe Dorm, you will appreciate why it is probably the best floor chair on the market. It is ultra-comfortable and provides one of the best places to sit and enjoy your book.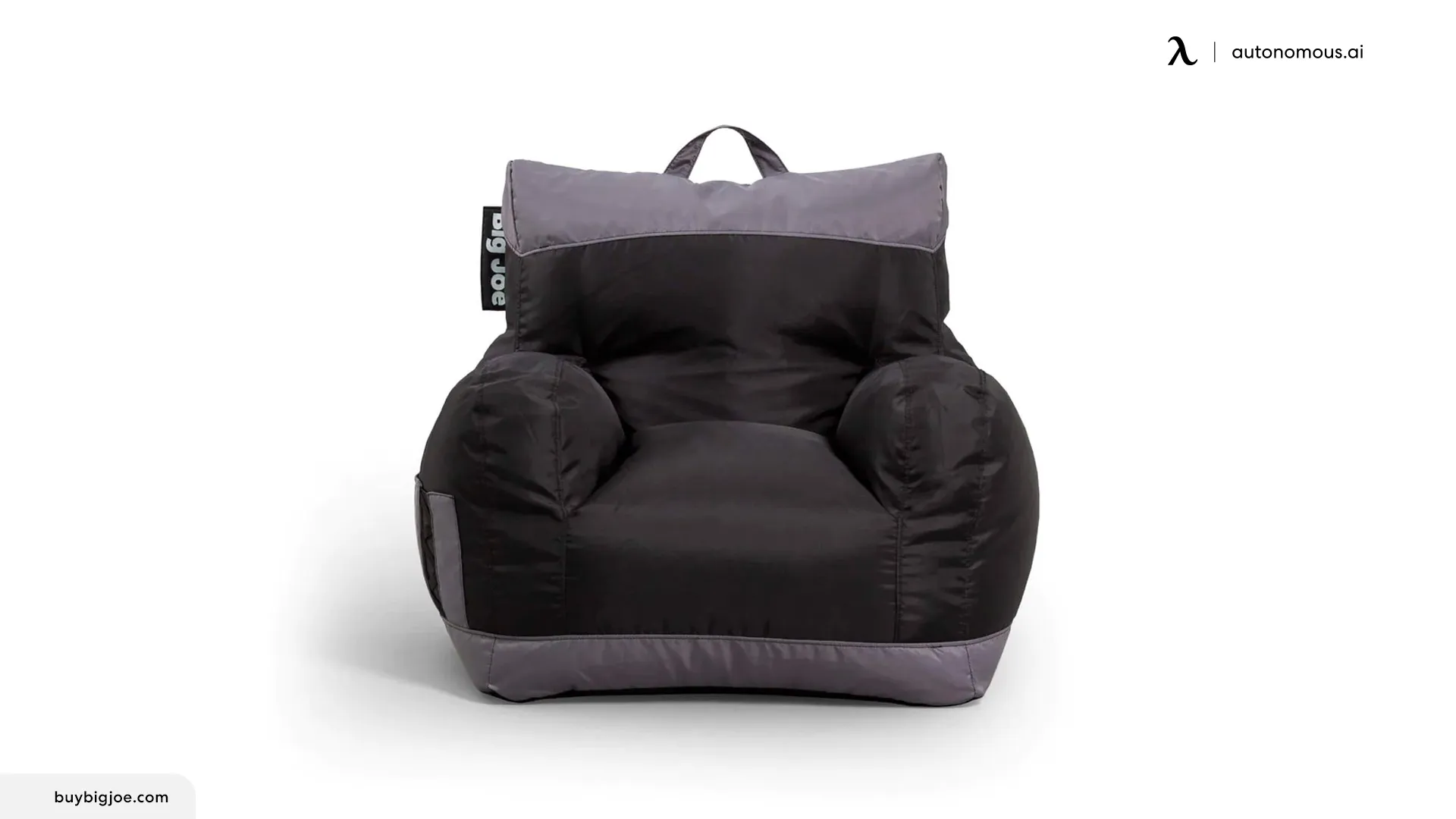 Big Joe Dorm Bean Bag Chair
Pros

Cons

Superior comfort
Not suitable for sitting behind a desk
Has two pockets for water bottles and other items
Easy to move around the room
5. Autonomous ErgoChair Core
While a lot of attention is on oversized reading chairs, you might do well to consider the small ErgoChair Core in your search for a reading chair. The ErgoChair Core has a simple design, but more than makes up for it with its comfortable seat. 
This tiny but comfy reading chair is small enough to easily move around your office. If your budget is tight and you are looking for the perfect chair for your small home office, consider the ErgoChair Core from Autonomous.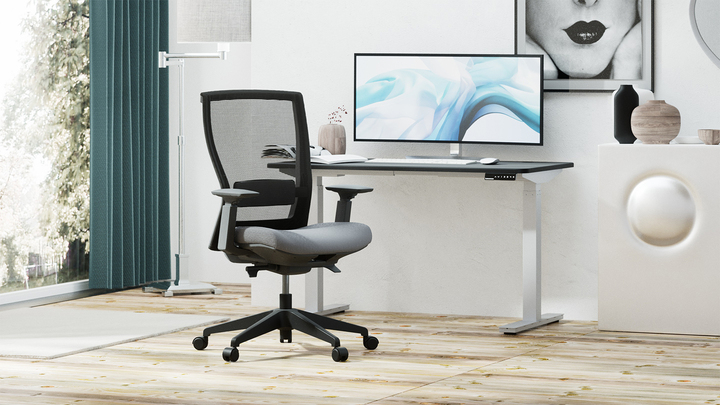 Autonomous ErgoChair Core
Pros

Cons

Comfortable seats
Made of plastic
Small enough for tiny offices
6. Jaxx 7-Foot Giant Bean Bag Sofa
The Jaxx 7 Foot Giant Bean Bag Sofa is versatile enough to be considered a cozy reading chair even without any legs or other features normally found on a chair. It is comfortable and provides enough support to make it a great place to read. 
When you are not reading, this giant bean back is perfect for enjoying your favorite TV shows, playing video games, or even being used as a sleeper couch.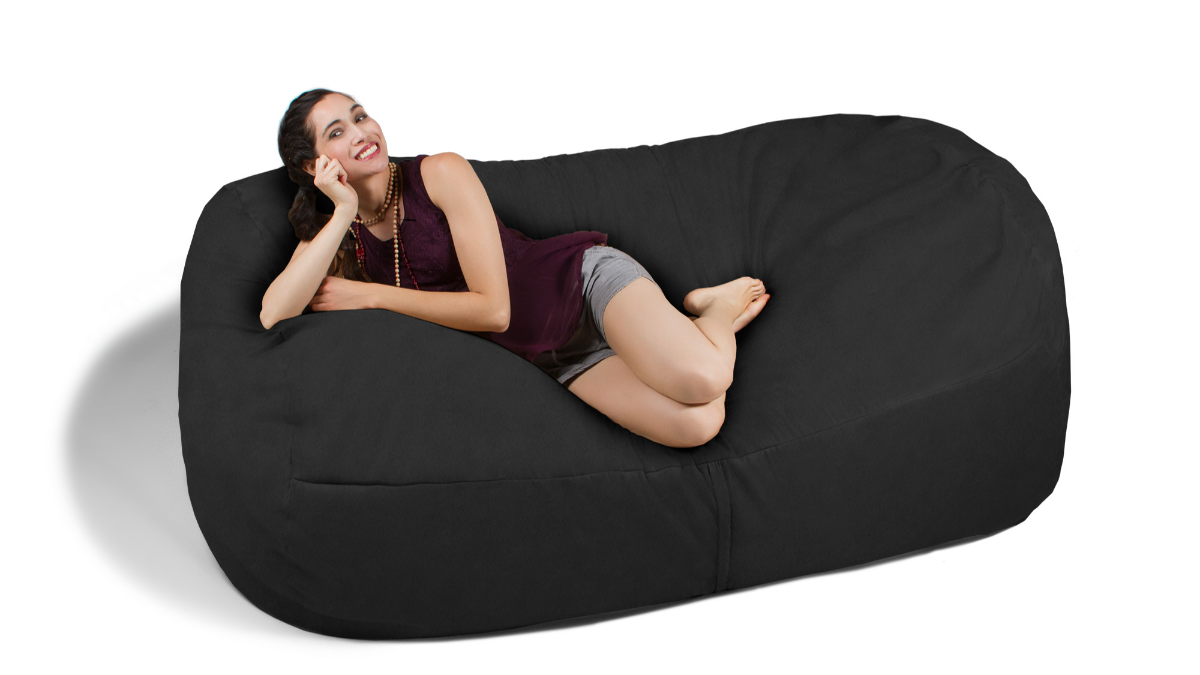 Jaxx 7 Foot Giant Bean Bag Sofa
Pros

Cons

Maximum comfort
Too informal for office use
Versatile
Lush micro-suede (polyester) cover
7. Duramont Reclining Leather Office Chair with Ergonomic Adjustable Seat
A comfy reading chair has to be easily adjustable so that it meets your needs perfectly. This is one of the features that make the Duramont Reclining Leather Office Chair so great. It has a high back designed to provide maximum comfort and support. When you feel the need to stretch, the chair can be reclined easily.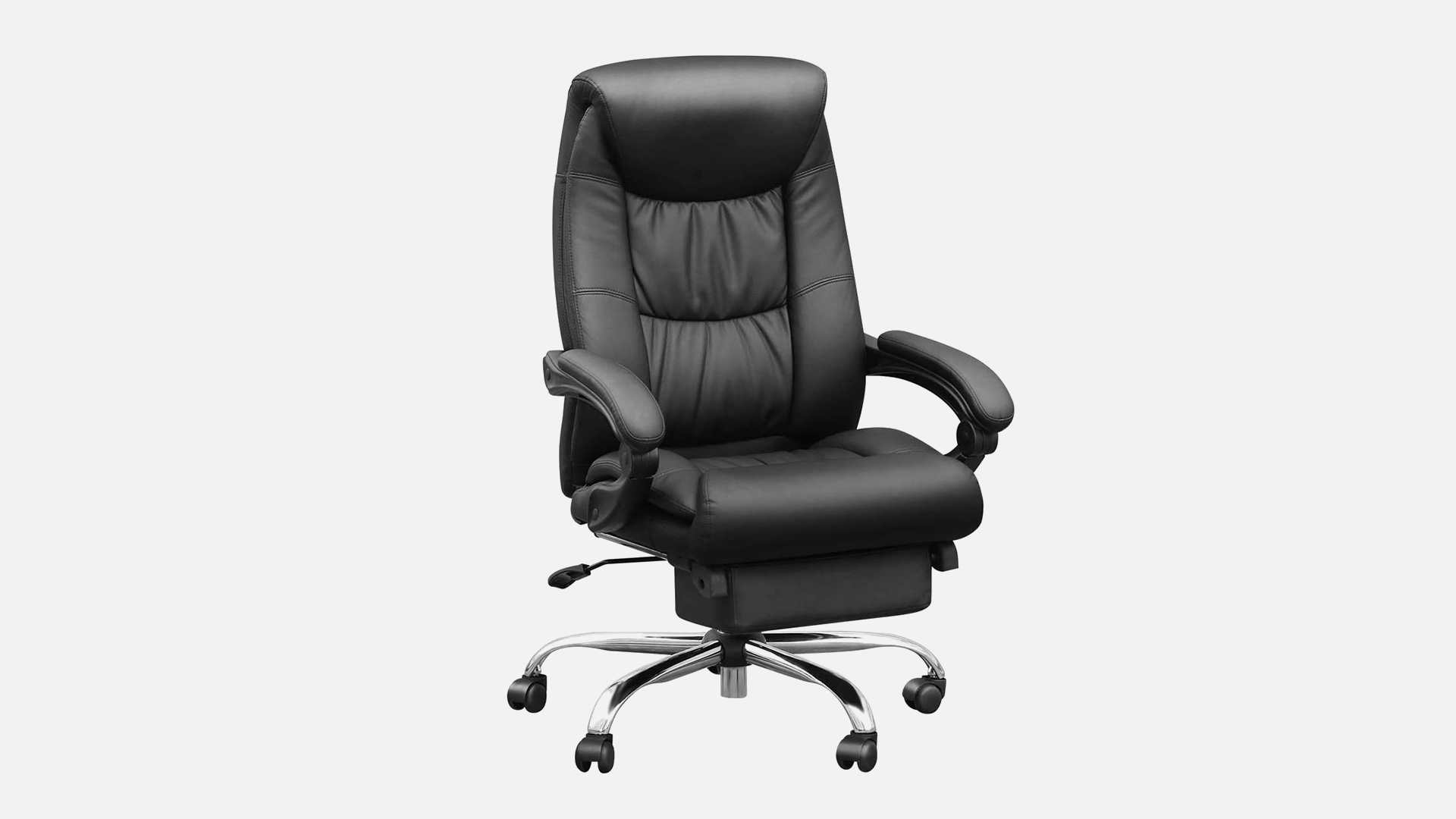 Duramont Reclining Leather Office Chair
Pros

Cons

Made of high-quality material
A bit pricey
Recline features
Easily adjustable
8. Jaxx Koku Bean Bag Chair
The Jaxx Koku Bean Bag Chair also doubles as a comfortable reading chair thanks to its versatility. It is made of premium foam that completely envelopes your body, providing maximum comfort and support. You will also love the feel of its quilted velvet fabric.
Pros

Cons

Awesome comfort for reading
Not as durable as regular reading chairs
Made of high-quality material
Versatile option for reading or relaxing
9. EUREKA ERGONOMIC Executive Leather Sofa Chair
If you are looking for the most comfortable chair for reading, leather is the best material to consider. You cannot beat the EUREKA ERGONOMIC Executive Leather Sofa Chair when it comes to comfort and luxury.
Its adjustable lumbar support and leather upholstery make it one of the best chairs to sit back and relax in. This is a great option when you need a good-looking chair to impress your customers.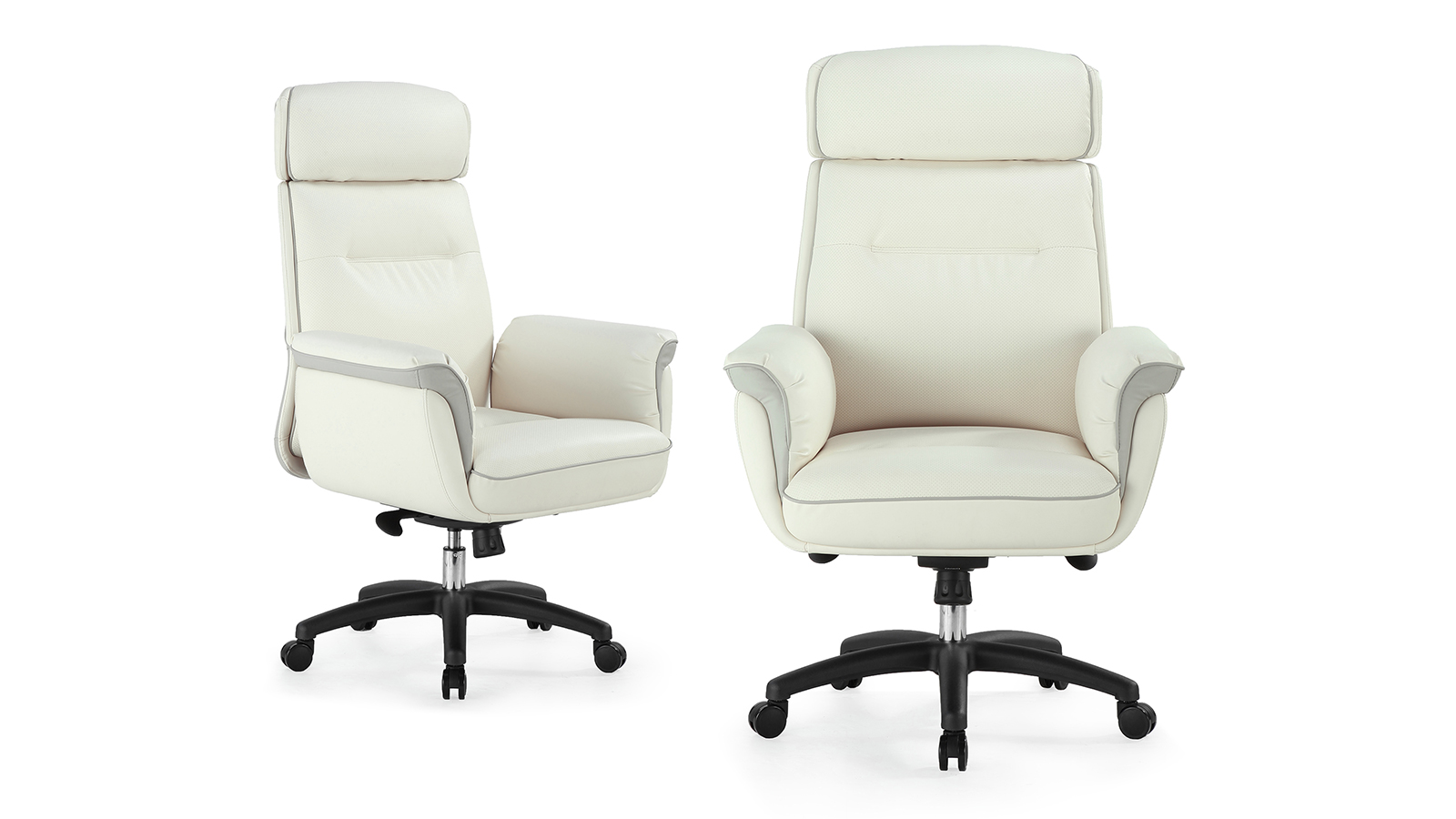 EUREKA ERGONOMIC Executive Leather Sofa Chair
Pros

Cons

Easily adjustable
No leg rests
Highest quality material
Superior lumbar support
10. OFM Essential Executive Office Chair in Leather
The OFM Essential chair is a comfy reading chair and massaging office chair all in one. This chair can provide a superior massage experience for users who weigh up to 275 pounds. It also has a great design suitable for any modern office.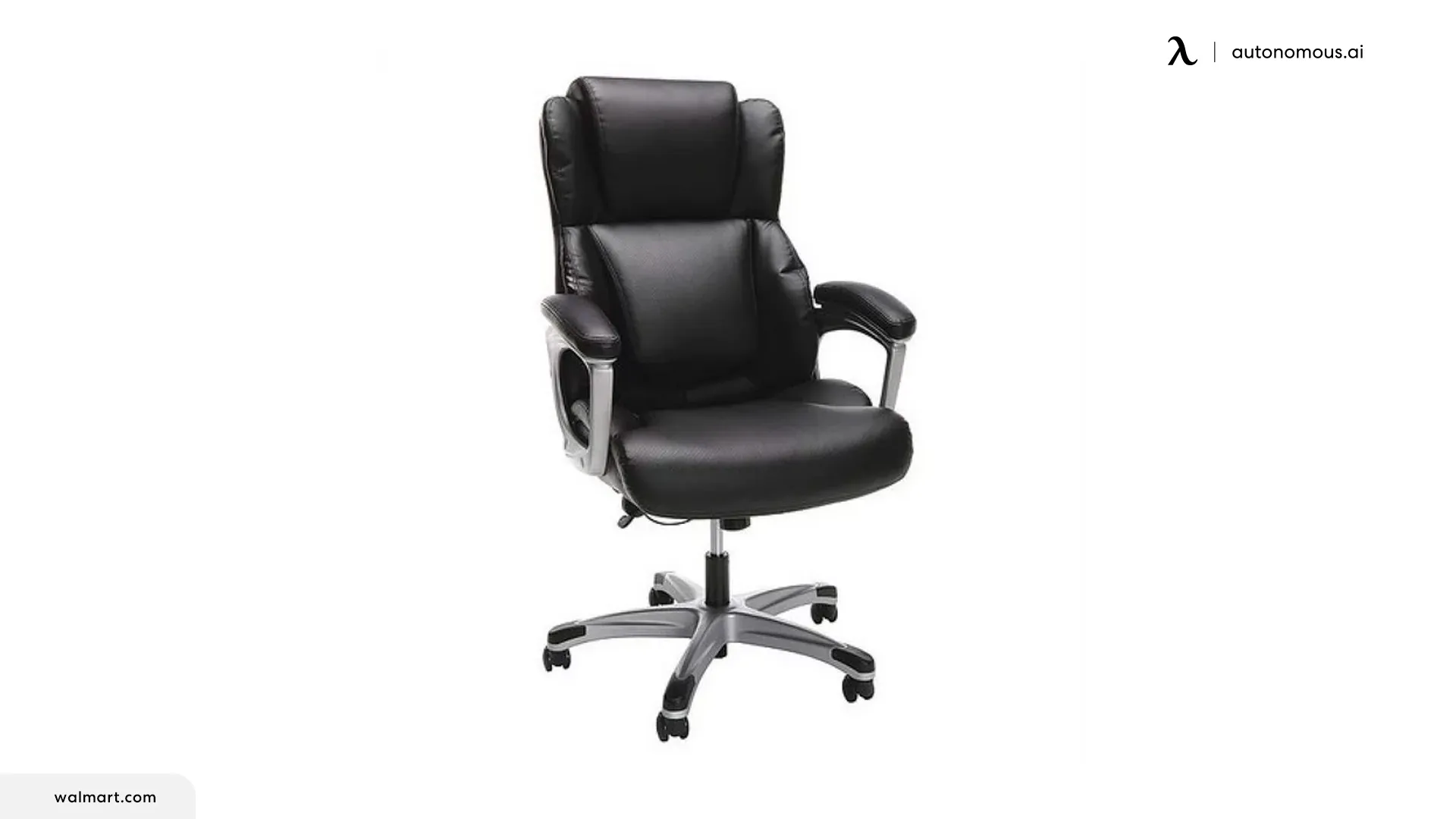 OFM Essentials Collection Executive Office Chair
Pros

Cons

Great-looking, modern design
Limited color options
Easy adjustments
Superior massage features
Final Thought 
Having a cozy reading chair should be the first item on your list if you want to have a small cozy home library in which to enjoy your favorite books. Autonomous has a lot of awesome options for you to consider. Visit the website today.
Video ads for product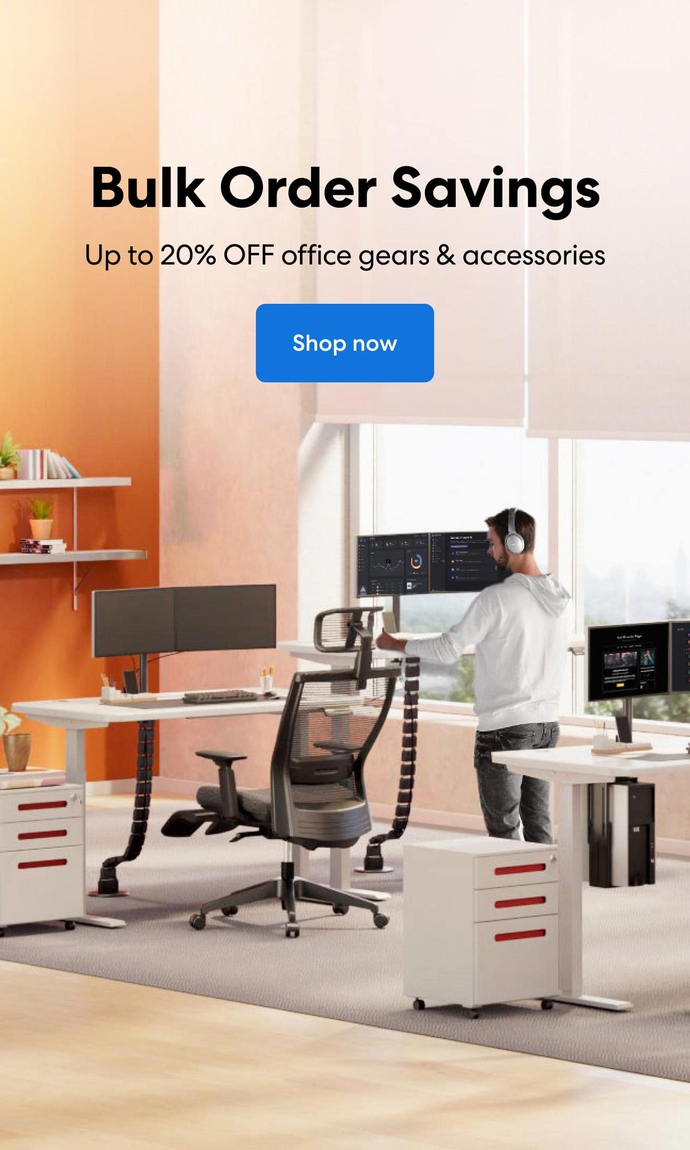 Subcribe newsletter and get $100 OFF.
Receive product updates, special offers, ergo tips, and inspiration form our team.