Smart Products
30 Best Desk Chair Cushions for Keeping Your Body Comfy

Autonomous
|
Feb 26, 2023
5,003 Views
Did you know improper sitting posture leads to back pain, joint degeneration, and obesity? The main cause of improper sitting posture is bad sitting habits.
If you work at a desk all day, you understand the pain that comes with it. Sitting in a hard seat for hours takes a toll on the body. When you're behind on a deadline or five hours into a gaming marathon, an aching back is the last thing you want to worry about. A proper desk chair cushion can offer the perfect solution.
That's why we have brought 30 of the best office chair cushions to help you correct your improper sitting habits. It can also provide a comfortable experience even after sitting for long hours in one position.
Top 30 Best Office Chair Cushions
If you aren't sure where to start, here are some options to consider. These are 30 of the best selections to fit any need. 
1. Mount-It! ErgoActive Lumbar Support Pillow
The lumbar pillow memory foam is perfect if you suffer from back pain. Overall, the curved shape and thickness support your spine while gently correcting your posture. 
This Mount-It! pillow comes with straps to adjust to any office chair. You can place it in the seat of the chair to cushion your bottom, or you can strap it higher up to support your lower back. In addition to being machine-washable, the cover is made with a breathable fabric to prevent overheating. Such versatility makes this pillow one of the best office chair seat cushions. 
2. ErgoFoam Lumbar Support Pillow
Another great choice for lumbar support is by ErgoFoam. While this pillow shares many of the same features as other lumbar pillows, there is one advantage: its size. The ErgoFoam pillow is larger than most of its competitors. Depending on where you want it, the pillow covers most of the seat or back of a standard office chair. This is ideal if you have pain in multiple points across your back. People in need of a wider seat will also prefer this to other office chair seat cushions. 3. Mount-It! ErgoActive Memory Foam Seat Cushion 
Here is another top choice for an office chair memory foam cushion. This seat is thick enough to provide a bit of extra height while remaining soft. Using high-quality memory foam, this seat prevents pressure from building in the hips, lower back, and spine. The plush, gray cover can be easily removed and washed. 
As one of the most affordable options, this seat cushion is a top pick for someone on a budget. First-time buyers may want to try this cheaper option to learn what features they need. It can also make a great gift to give multiple people. Bosses can buy in bulk without overspending. 
3. Mount-It! ErgoActive Cooling Gel Seat Cushion
Memory foam isn't the only feature a great seat cushion can have. Several of the best-recommended cushions contain cooling gel. As you sit in the same spot for hours, body heat builds up. With nowhere to go, this heat remains trapped between you and the seat. As a result, your pants and seat may become drenched in sweat. The cooling gel prevents overheating throughout the day, so you never have to worry about sweat stains again. 
This cushion by Mount-It! is one of the most affordable cooling seat cushions for office chairs. While eliminating sweat, it also offers high-quality memory foam and support for pressure points. If you need to remain seated for hours at a time, this cushion provides everything you need to sit comfortably the entire time. 
4. Cushion Lab Patented Pressure Relief Seat Cushion
Memory foam made from proprietary charcoal offers soft, velvety support while remaining odor-free. By redistributing your lower body weight evenly, ergonomic contours promote proper posture and straight spines, making long hours of sitting more comfortable. It is suitable for driving, working, or using a wheelchair.
5. Purple Double Seat Cushion
Do you experience the most pain in your bottom after a long day? This double-cushioned seat by Purple is meant for you! With a focus on comfort, the extra padding alleviates pain in your legs, back, and bottom. It is also designed to be slip-resistant and breathable. 
Despite its softness, this double cushion is one of the most durable options for the best chair seat cushion. Unfortunately, that also makes it one of the most expensive options. Whether it is worth the investment depends on your needs.
6. Ergonomic Innovations Donut Cushion
There is no one size or shape for a desk chair seat cushion. Usually, an oddly shaped seat is more than just a preference. While some cushions target specific areas, donut-shaped pillows reduce pain throughout the body. By distributing weight evenly, these pillows reduce pressure everywhere at once. Donut-shaped seats are also helpful for people experiencing pain or sensitivity in that area. Having an open space prevents the area from becoming irritated. 
Ergonomic Innovations' seat cushion is non-slip with a machine-washable cover. Unfortunately, its round shape makes it difficult to use in some chairs. The hole in the middle also makes the cushion uncomfortable for thinner frames and people who often shift in their seats. 
7. TEMPUR-PEDIC
TEMPUR-PEDIC is best known for its customizable mattresses and pillows. Did you know it also produces best office chair cushions? 
These seats use memory foam material to absorb most of your weight. As you work, pressure distributes evenly to maximize comfort while minimizing pain. People with severe seasonal allergies will appreciate that the cover is resistant to allergens. As a popular brand, TEMPUR-PEDIC seat cushions are one of the more expensive options. Despite this, these cushions are consistently rated as one of the best office chair cushions.
8. Xtreme Comforts Large
Not all chairs are created equal. Some chairs are wider to provide wiggle room and support people of larger sizes. On the downside, this width makes it more difficult to find an appropriately sized chair pillow. 
Xtreme Comforts solves this problem. Measuring 19"x 17.5"x3.5", this extra-wide cushion allows you to sit comfortably in wider chairs without needing to readjust the pillow. People who need a little more room will find this memory foam cushion to be the perfect fit. 
9. Everlasting Comfort
Comfort is in this brand's name, and it certainly doesn't disappoint. Boasting a 30% increase in memory foam compared to competitors, Everlasting Comfort provides one of the best seat cushion options. This cushion targets lower back and hip pain by distributing weight evenly. It also comes in a variety of colors, making it a top choice for personalizing your workspace. While not as large as Xtreme, the generous size allows it to fill most standard chairs. 
10. LoveHome Memory Foam and Lumbar Support
Measuring four inches in depth, LoveHome's desk chair seat cushion is the thickest option on this list. Extra height is perfect for people who may be a little too short to comfortably reach their desks. Attaching the cushion to the back of the chair can help you maintain posture. The design discourages leaning back in the chair, which takes some pressure off your lower back and straightens your spine. Offering extra memory foam, this cushion makes a great back pillow for chairs. 
11. SOFTaCARE
Coming as a set is the SOFTaCARE Seat Cushion and Lumbar Support Pillow. At a surprisingly low price, you get two cushions with washable covers. The seat cushion is slip-resistant while the lumbar pillow has straps to attach to any chair. With added features, such as a pocket on the side, it's easy to see why this cushion is a top pick. This is one of the best office chair cushions for posture and overall support. 
12. Modvel Gel
In an office, nothing is more embarrassing than revealing sweat streaks on your chair when you stand. Modvel Gel is another option to eliminate that problem. Coming with a carrying handle, this lightweight cushion is easy to take with you. Such portability makes it a car cushion as much as a comfortable chair pillow. Its discreet black look also hides the fact it has cooling gel. Heavy sweaters can rest easy keeping this secret to themselves. 
13. U-Are Ultimate Comfort Set
U-Are is another multipiece cushion. With this set, you receive a memory foam seat cushion with cooling gel and a lumbar pillow. The waterproof cover allows you to sip your coffee without worry. People needing to sit frequently can work comfortably in the kitchen or take a chair outside during a drizzle without risking damage to the cushion. One downside is that the cover is difficult to slip on and remove. Even so, U-Are's cushion set is a memorable seat cushion desk chair. 
14. Snailax Vibration Massage
If a standard seat cushion isn't helping you, consider this massage chair pad. The pad rests in your chair as you operate the attached controller. With six vibrating motors, Snailax's massage pad presents a surprisingly affordable chair cushion for back pain. The vibrations target all areas of the back as well as the thighs. 
Going one step further, this impressive office chair seat cushion has two heat settings. Rid yourself of a chilly environment as you continue your work in luxury. 
15. Comfortanza
Are you trying to find a seat cushion to match your personality? At a low price, Comfortanza offers memory foam seat cushions in a range of colors and sizes. You can even select your preferred firmness. While it may not offer anything fancy, this is the best office chair cushion for customization. If you want something stylish yet functional, Comfortanza is worth considering. 
16. Everlasting Comfort Seat Cushion
This is one of the best office chair cushions made with pure memory foam and relieves the pressure that builds up on your body while adapting to your body's curves. It is the best way to get the support that your office chair lacks. This question has a breathable cover that doesn't trap heat, so you remain cool and comfortable with extra air circulation. You can even remove the plush covering and put it in the washing machine to keep it clean. The cushion maintains its shape irrespective of how long it's been used because it is made with premium memory foam with slow rebounding capability.
17. Cushion Lab Pressure Relief Car Seat Cushion
This is the next best seat cushion with ergonomic contours to ensure that you sit in a proper posture with a straight spine redistributing lower body weight for comfort. This question can also be used while driving or on wheelchairs. It is made out of proprietary extra-dense charcoal memory foam for a softer, velvet-like support while remaining odor-free. Its soft thigh and hip cushioning can turn any reclining office chair into a luxurious support.
18. Seat Cushion Pillow for Office Chair from 5 STARS UNITED
This air cushion measures 17.7"x 13.8"x 2.8 and supports your butt with a removable, breathable black mesh cover. It has a non-slip rubber base underneath to keep it in place and fits most chairs. The cushion has a u-shaped contour design that rests comfortably on your tailbone to avoid compression. You can even take this question onto planes, cars, or wheelchairs. It is also perfect for office use, traveling, pregnancy, and sporting events. The cushion reduces pain built up in the neck, back, and shoulders and is a better alternative to donut and hemorrhoid pillows.  
19. Top Comfort Orthopedic Patented Seat Cushion
This is the best seat cushion for office chair with an ergonomic design to correct posture by providing additional support for spine alignment and reduced comfort. It is 3 inches thick and made out of premium polyurethane, memory foam, and gel that retains its shape over a long period of time. It is a breathable gel seat question with a moisture-wicking blend of 27% polyester, 5% spandex, and 68% cotton, but it is light enough to move it to the car for effortless transportation.
20. FORTEM Chair Cushion, Seat Cushion For Office Chair
The Fortem memory foam seat cushion has an ergonomic u-shaped cutout recommended by orthopedic experts as it reduces extra pressure on the sciatica nerve. This design will free you from pains that can develop in the back, leg, and butt. The company also provides a lumbar support pillow with adjustable elastic straps for use in the office or when traveling.
21. Extra Thickened Gel Seat Cushion
This gel cushion comes with a textured bottom cover design and anti-skid points underneath it to prevent skidding. It even has a zipper design which is easy to take apart and reassemble, making seat cushions easier to clean.
22. ComfiLife Gel Enhanced Seat Cushion
This cushion is one of the must-have office chair accessories if you want relief from pain in the lower back or from sciatica. It is great for use in wheelchairs, traveling, or driving. Consider getting this particular cushion if you have issues with herniated discs, lower back problems, sciatica, tailbone injuries, and other spinal injuries, and it is even better when accompanied by an office footrest. It has a velour cover with a zipper that can be machine-washed and has built-in handles that make cleaning easy.
23. Everlasting Comfort Gel Infused Memory Foam Seat Cushion
This best office cushion has a premium gel-infused memory foam equipped with a heat-responsive design that keeps readjusting to your curves for additional body support. It even has Strategic ventilation holes to ensure air circulates throughout.   
24. Niceeday Lumbar Support Pillow
If you aren't sure, what is lumbar support? If you spend a lot of time sitting while working in an office or when driving your car, then this cushion is for you. It has an ergonomic design that is made to release the tightness that builds up in your back. You ultimately improve your posture while maintaining the natural curve of the spine. It has adjustable elastic straps that snap onto any seat easily.
25. SoftAir Air Inflatable Seat Cushion
The average person spends over nine full hours each day sitting, more than 60% of their time. The buttocks, thighs, and spine support the upper body in this case. Disc herniation, tailbone pain, sciatica, obesity, back pain, acne, and other health problems can occur when the pressure is too high. Summer is a great time to use this cushion as its lightweight covering and foam structure help to keep you cool and comfortable. 
You can lower the stress building up on your buttocks, spine, and other areas by using 33 plump airbags with several multiple air convection technologies. The gas in the airbag flows toward each other when it receives the squeeze, producing a uniform "antigravity" effect. As a result, over ⅓ of your body weight can be buffered by this process, reducing the weight and pressure on the tail vertebrae.
26. CushZone Gel Seat Cushion
This gel design is perfect for use in summer as it cools off immediately and reduces heat accumulation. It is made of premium foam with high density with an additional gel layer for support. It is just the thing that you need to transform any regular conference room chair into a comfortable ergonomic one. Underneath, you will find a non-slip rubber bottom and an extra insight lining to ensure the foam does not get dirty.
27. Qutool Orthopedic Seat Cushion
This chair pillow is better suited for traveling, office chairs parts, and most areas of the home where you're likely to be seated for a longer time. You can even use the seat cushion for meditation, yoga, and kneeling. It offers exceptional back support and releases the common symptoms that arise out of body weight pressing down on the lower tailbone area.
28. TushGuard Seat Cushion For Office Chair
There is no need to readjust frequently due to the rubber bottom's anti-slip properties. It is easily portable, thanks to the built-in handle. The cover can be removed for easy cleaning. An additional mid-cover fabric protects the core foam. Air circulates through the mesh cover, preventing heat from accumulating.
Designed ergonomically, the "U" cushion supports good gestures while increasing blood flow. This best seat cushion provides relief from muscle fatigue, hamstring pain, and leg tightness. It is a popular choice for people who spend over eight hours a day sitting.
29. Foamula Seat Cushion For Office Chairs
Using the unique C-shaped cutout of the Formula seat cushion, you can smooth your sexy hip curve after strenuous gym time, relieve sciatica and hip pain from long office hours or gaming sessions, relax your pelvic floor muscles and relieve back pain after childbirth.
30. Villsure Lumbar Support Pillow
VillSure office chair back cushions are made of high-quality and precisely molded memory foam, which won't flatten out over time. This car lumbar support ergonomically supports your back when you lean on it. In addition to providing proper lumbar support, it can contour perfectly to your natural back shape.
Why Invest in a Chair Pillow?
Ice packs and painkillers only dull the pain after a long day. That pain often carries into the next morning and gradually builds over time. Added to that is the financial burden of continually buying pain relief products for an ongoing problem. 
What about exercise? Standing up to stretch every few minutes causes an interruption in your work and distracts your co-workers. You also may not have time for frequent breaks throughout the day. 
The best way to stop pain is to prevent it from occurring. An office chair seat cushion provides extra support and comfort. This allows you to remain seated for longer without needing to frequently squirm or stand to relieve pain. Its longevity also saves you money while adding a splash of style to your workspace. 
A back seat cushion can provide additional back support to your body, ultimately improving your posture. Since most of us work in front of computer screens most of the day, we are prone to experiencing back pain. A proper seat cushion for office chairs allows you to sit in one position for hours without experiencing any pain or back problems.
What Are the Benefits of Seat Cushions?
Your body is not meant to sit for long periods. Research has shown that sitting for too long in an unsupported chair increases the risk of severe health problems. This is especially true for older individuals, people who are not regularly active, and people who already have existing health problems. 
Does this mean you have to quit your sedentary job or hobby? Thankfully, the answer is no. A seat cushion desk chair can minimize the problems caused by prolonged sitting. 
Posture
Most people have poor posture. This is partly due to sitting in unsupported chairs. A posture cushion for chairs forces you to adjust your posture as you work. Some seat cushions can add height to your chair or propel you forward, so you don't have to lean as often. Improved posture alleviates pressure from your spine and organs, allowing your body to function properly. This prevents back pain and other chronic health problems that could be life-threatening.
Circulation
Prolonged sitting can cause decreased or even blocked circulation. When blood and oxygen cannot flow freely throughout your body, your organs and muscles suffer. Poor circulation can also lead to fatigue, inflammation, digestive problems, and nerve damage. Some office chair seat cushions are specially designed to support circulation while still providing comfort. 
Comfort and Style
Sitting in a chair creates constant pressure on your hips, spine, and lower organs. The extra plumpness and support from an office chair seat cushion lessen this pressure. In return, your body feels livelier, leading to increased productivity. 
Alleviating pain also helps your mental health. Stress can cause changes in mood, appetite, and energy levels. It can also lead to an inability to focus, decreased immune system, and chronic health problems. Comfort is not just a luxury; it is critical to your mental and physical health. 
Alongside desk accessories, a desk chair seat cushion can add style to your environment. From black leather to pink foam, there is something for every personality. 
What Should You Look for in a Seat Cushion?
The best seat cushion supports you physically and mentally. If you feel fatigued and weak after a day of work, consider a seat cushion designed for posture and circulation. Gel, memory foam, and ergonomic seats are the best desk chair cushions for this purpose.
If you feel confident in your health, you may wish to focus on maximizing comfort and style in your workspace. Memory foam is a good choice for this, too. There are also seats with double padding for extra cushion. Some seats even have heating and massage functions! 
Regardless of your needs, there is a perfect seat for you. Don't be afraid to experiment with different cushions to find your match! 
Which Is the Best Seat Cushion for You?
There is a cushion for every size, personality, and health; which one works for you depends on your needs. Cheaper options can offer health benefits without emptying your wallet. If you are willing to spend more, the pricier options often come with luxury features to boost your comfort. Customization is also a crucial factor to consider. 
The best desk chair cushion can elevate your performance to the next level. Don't pass on the chance to improve your life!
How to Clean and Maintain Seat Cushions for Office Chairs
To clean and maintain seat cushions for office chairs, you can follow these steps:
Check the manufacturer's instructions: Before you begin cleaning, refer to the manufacturer's instructions or tags on the seat cushions. They may provide specific guidelines or cleaning recommendations.
Remove the cushions: If possible, remove the seat cushions from the office chair. This will make the cleaning process easier and more thorough.
Vacuum the cushions: Use a vacuum cleaner with a brush attachment to remove loose dirt, dust, and debris from the cushions. Pay special attention to crevices and seams where dirt can accumulate.
Spot clean stains: If you notice any stains on the cushions, treat them immediately. Use a mild detergent or upholstery cleaner that is suitable for the fabric of the cushions. Follow the instructions on the cleaner and use a clean cloth or sponge to gently blot the stained area. Avoid rubbing the stain vigorously, as it may damage the fabric.
Clean the entire cushion: If the cushions are generally dirty or have an odor, you can clean the entire surface. Mix a small amount of mild detergent with warm water and dip a clean cloth or sponge into the solution. Gently scrub the cushions in a circular motion, paying attention to any soiled areas. Avoid oversaturating the cushions with water to prevent damage.
Rinse or wipe down: After cleaning, rinse the cushions with a clean cloth dampened with plain water to remove any soap residue. Alternatively, you can wipe down the cushions with a damp cloth to remove the cleaning solution.
Allow to dry: Once the cleaning process is complete, allow the cushions to air dry completely before placing them back on the office chair. Avoid exposing them to direct sunlight or using heat sources, as this can cause shrinkage or color fading.
Brush or fluff the cushions: Once the cushions are dry, use a soft brush or your hands to fluff and restore their shape. This helps maintain their comfort and appearance.
Protect with fabric spray: Consider using a fabric protectant spray after cleaning to repel stains and make future cleaning easier. Follow the instructions on the spray bottle for proper application.
Regular maintenance: To keep your seat cushions clean and in good condition, develop a regular maintenance routine. This may include vacuuming them weekly, wiping them down with a damp cloth, and addressing stains promptly.
Conclusion
Investing in a good office chair cushion can greatly improve your comfort and overall health during long work hours. With the variety of options available on the market, there is a cushion that can fit your needs and budget. From memory foam to gel-infused cushions, we hope our list of the 30 best office chair cushions has provided some helpful insights.
Remember, taking care of your body should always be a top priority, and a comfortable chair cushion is a simple yet effective way to achieve that.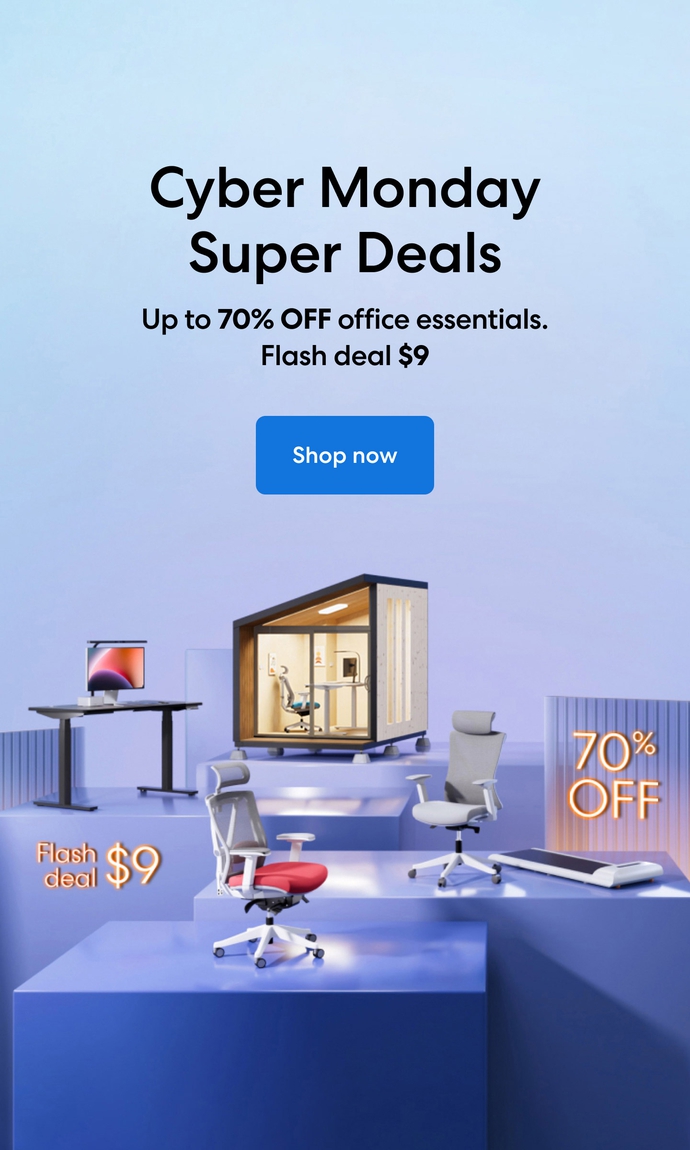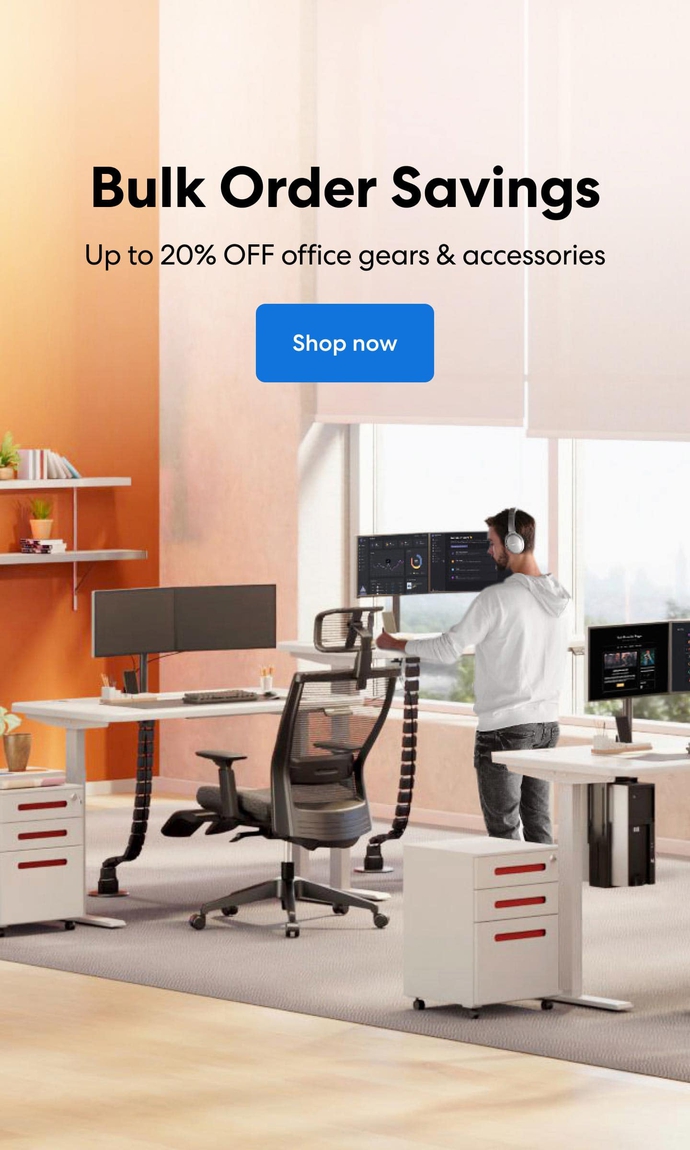 Subcribe newsletter and get $100 OFF.
Receive product updates, special offers, ergo tips, and inspiration form our team.