Smart Products
What Is the Standard Office Chair Weight Limit?
1,968 Views
If you have decided to upgrade your office furniture and move towards a more ergonomic setup, your office chair is one of the first things to consider. The office chair selection mainly depends on how big your office is and how big your employees desire their desk chairs to be. However, there are other aspects as well. Among them, the office chair weight limit is one of the most significant ones.
If you talk about desk chairs, there is a certain weight limit on office chairs that you must consider. It is a chair's weightlifting capacity that decides how much load it can bear. Office workers usually prefer an office chair with a high weight limit to avoid any mishaps. But how much is desirable?
Have you ever thought about how heavy your office chair should be and how much weight capacity it should have? This is a key factor that defines your choice when you have to choose the best standing desk chair. A high-weight capacity office chair never disappoints you in terms of performance as it is made using durable materials that can bear any weight.
Still, knowing the average weight capacity of office chairs and the ideal one is required when you have to choose the right desk chair for your office. That's why we have discussed that part in this article. You will learn more about the weight limit on office chairs as you read ahead. We have also shared a list of the best high-weight capacity office chairs in this article to make your selection easier. So, let's begin! 
How Much Weight Does an Office Chair Hold?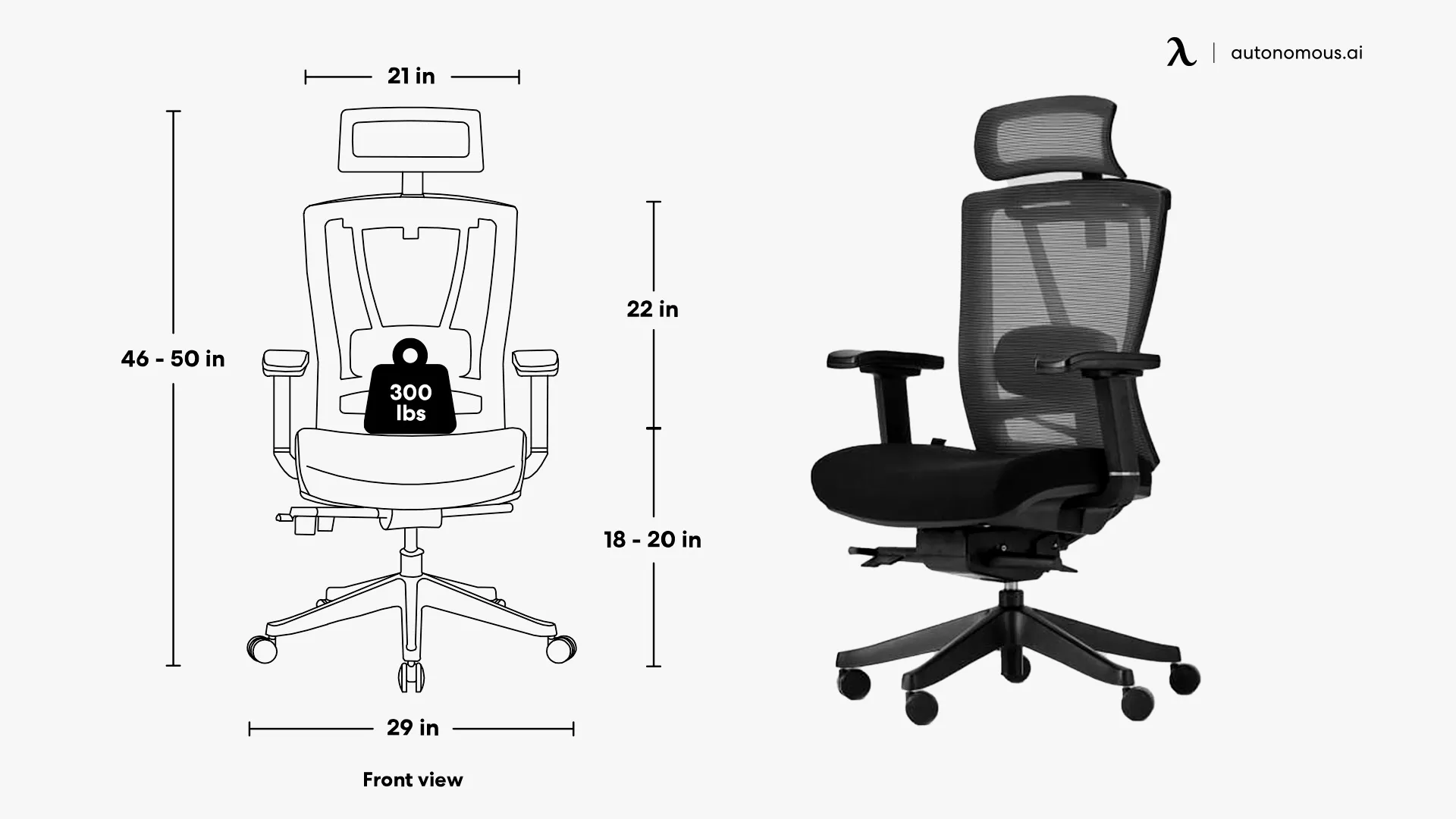 The standard weight limit for most office chairs is 250lbs because it is thought to accommodate most people. However, there are big and tall computer chairs with weight limits in the range of 300 – 800lbs. The weightlifting capacity of any office chair depends upon the material that is used in its manufacturing.
If the manufacturers want to build a high-weight capacity office chair, they will use more durable or heavy-duty materials in its construction. Normally the heavy-duty computer chair has a weight capacity of at least 250lbs, while the big and tall executive chairs come with a weight limit of around 300 – 800lbs. 
6 Best Office Chairs with High Weight Limit
To stay on the safe side, people prefer going for high-weight capacity office chairs, but the market is too large and confusing in terms of the material used in construction. That's why we have shared our top picks here to help you out with your selection of the best office chair with a high weight limit. 
1. Autonomous ErgoChair Pro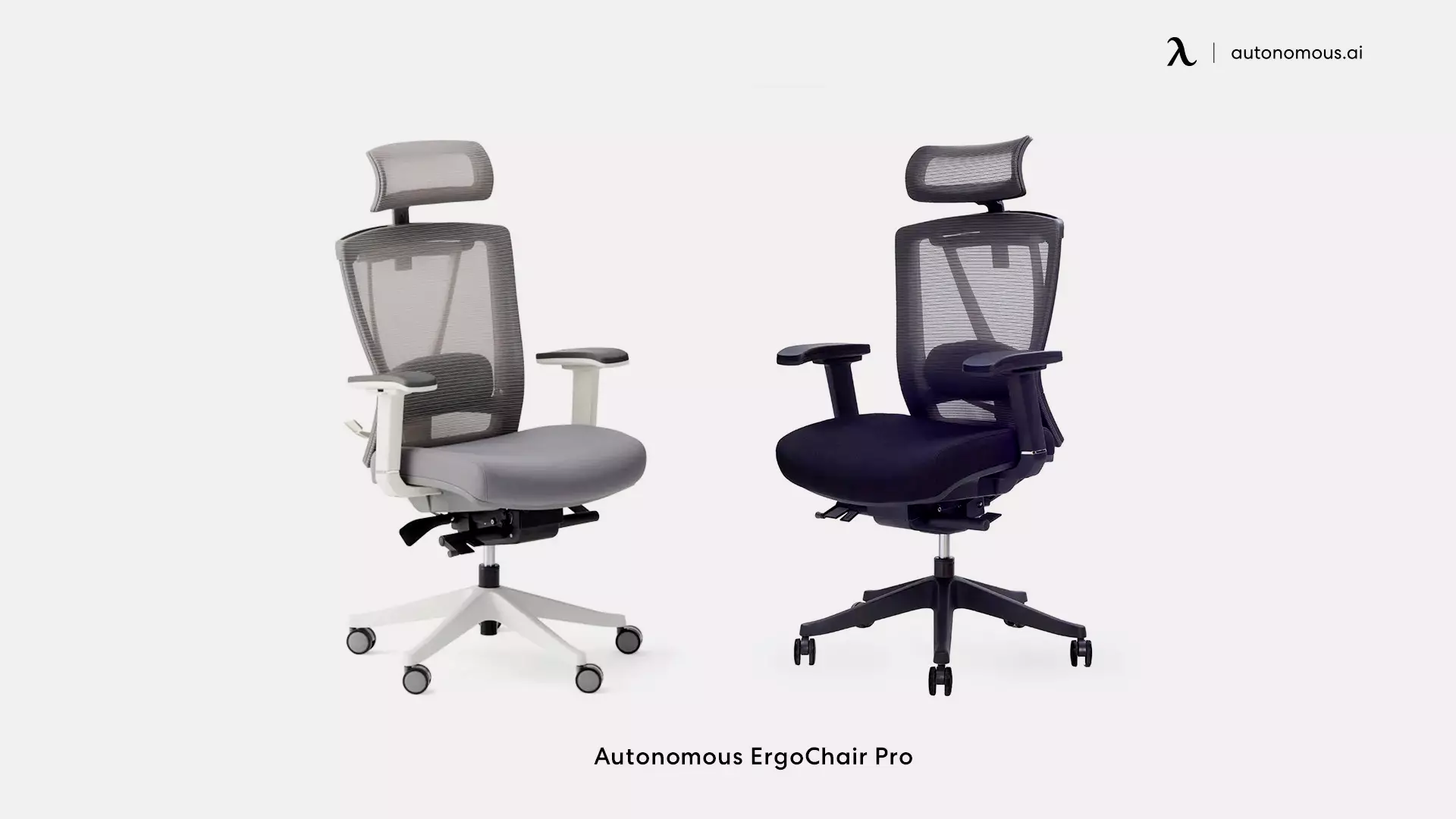 Autonomous ErgoChair Pro is one of the best desk chairs that you can go for if you need a chair with a weight limit of 300lbs. The ErgoChair Pro is designed using high-end durable materials, so you can trust its quality. Overall, the chair comes with multiple adjustment options, so you can adjust the recline, headrest, and even lumbar support as per your needs.
2. KERDOM High Back Ergonomic Office Chair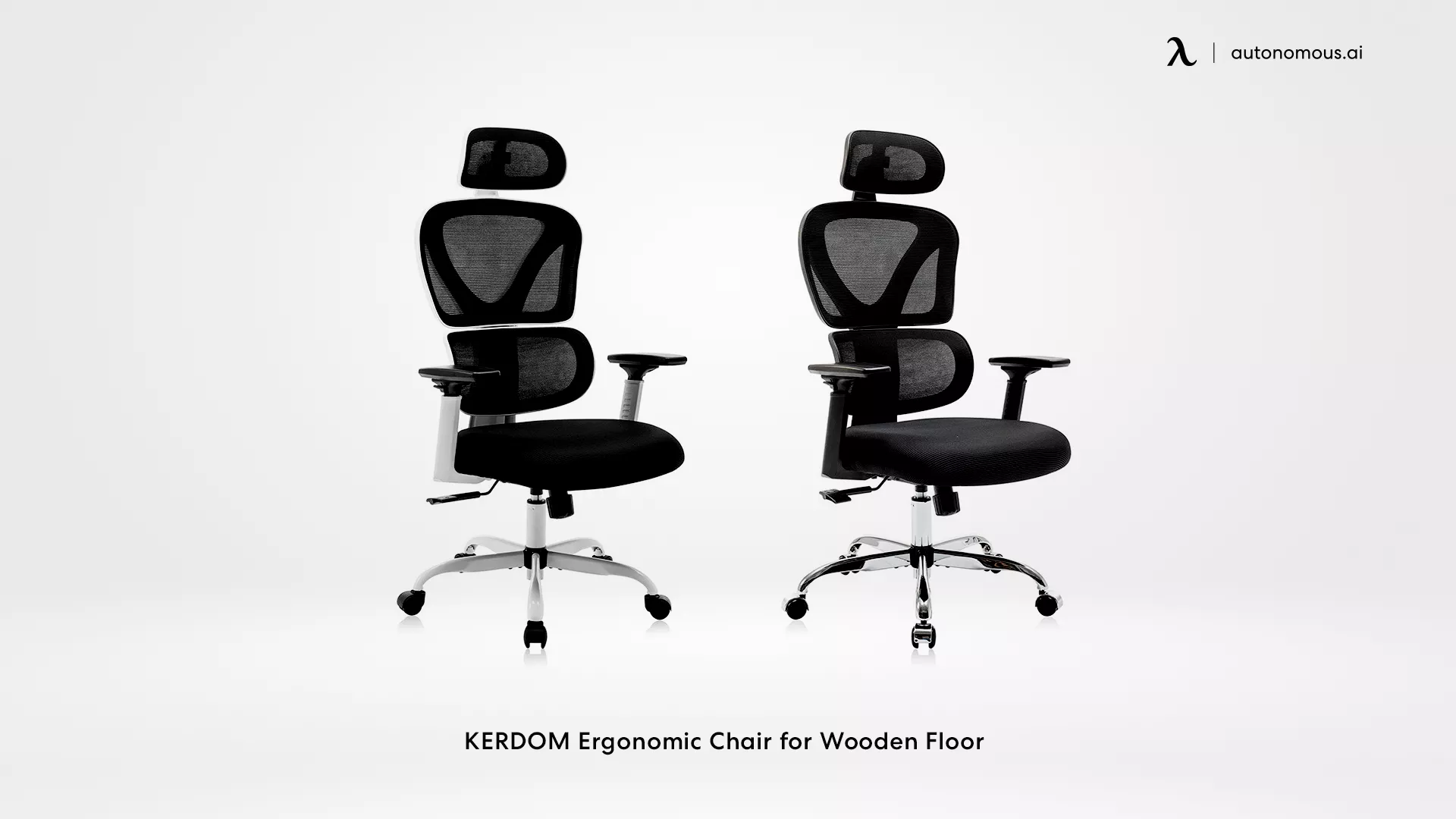 The KERDOM Office Chair is a high-back ergonomic office chair that anyone would love to have. Having a tall back that is designed to have the natural shape of a spine, this office chair provides the comfort any tall office worker would desire. Overall, it comes with multiple adjustable features that make it stand out in the market.
3. Upper Square Cadell Executive Office Chair
The Upper Square Cadell is another Executive Office Chair that you can consider for your office use. But this office chair does not come with an adjustable armrest feature. Nevertheless, you get other advanced features like height adjustment, recline adjustment, and seat depth adjustment in this model. Above all, its comfortable seat can compensate for any other adjustments that it lacks. 
4. YAMASORO High Back Ergonomic Chair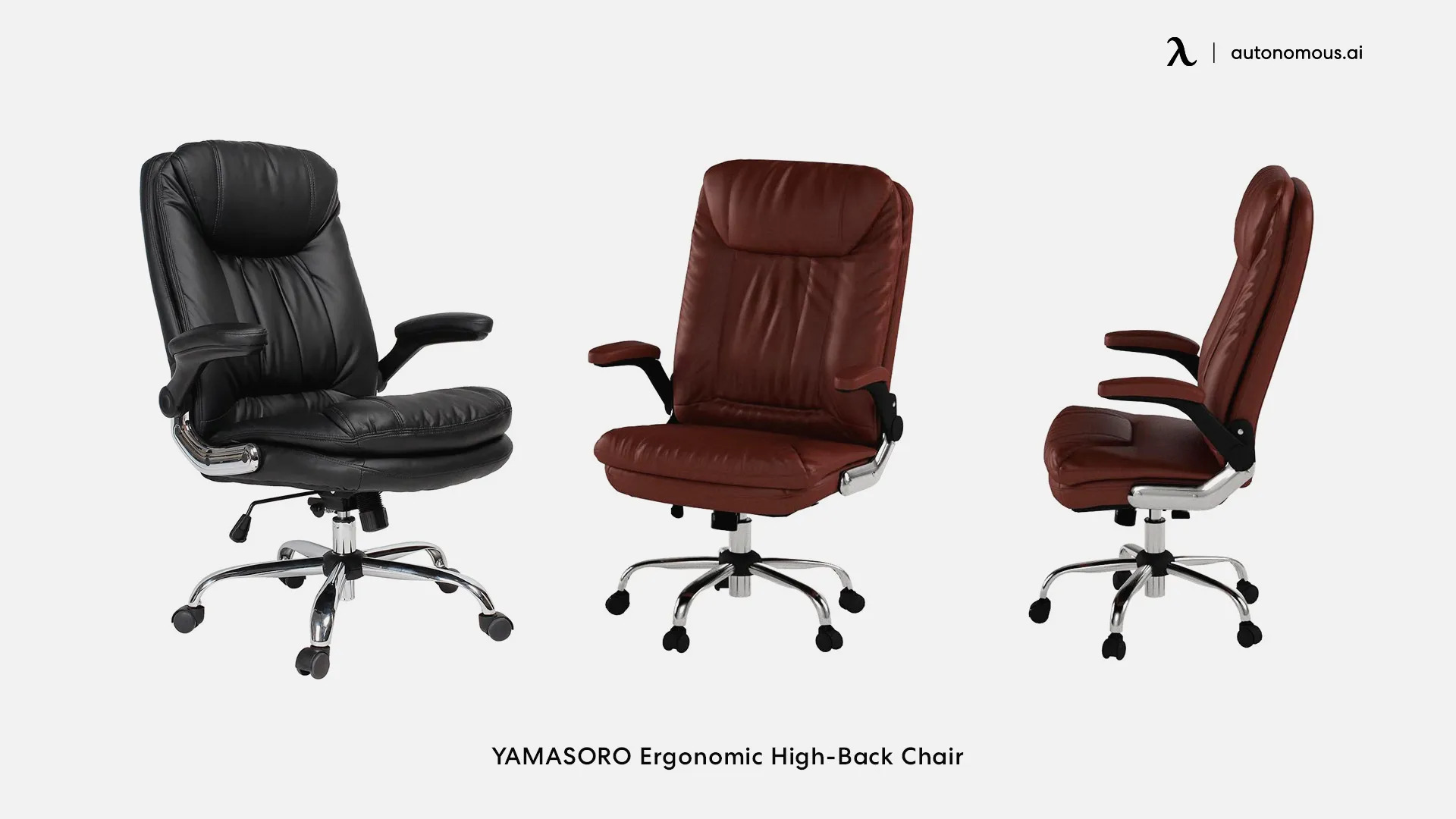 The YAMASORO Executive Chair is a cushioned leather chair that is ideal for meeting rooms. Like the other options that we listed in this article, YAMASORO's high-back ergonomic chair has a high weight capacity too. You can flip its armrests, so you can say that it does offer some degree of adjustment here. Overall, its soft yet firm cushioned seat ensures that you do not experience any lower back pain. 
5. Herman Miller Size C Aeron Office Chair
The Herman Miller Size C Aeron Office Chair is one of the lightest yet high-weight capacity office chairs on our list. This chair is designed to have a weight capacity of up to 350lbs. Designed to have meshwork fully, this airy chair ensures that you have a breathable work experience overall. 
6. Flash Furniture Hercules Executive Office Chair
The Hercules Executive Office Chair is one of the heavy-duty computer chairs which Flash Furniture has designed for tall and big office workers. This office chair comes with a weight limit of 500lbs, so a large group of office workers can trust it. With its luxurious leather seat and adjustable features, the Hercules Executive Office Chair can make your office hours more relaxing than ever. 
Bottom Line
Wrapping it up, we hope that you have a complete idea regarding the office chair weight limit. You would have also noticed the features which the best high-weight capacity office chair offers. The only thing that is left now is the selection of a reliable store where you can get your favorite executive office chair at a reasonable price. So, we would like to bring the Autonomous Employee Purchase Program to your attention.

The employee purchase program is designed to offer you multiple discount offers to make it easier for you to get your favorite office furniture and accessories. You can simply sign up for this program using your corporate email and make your manager pay for your purchases at a discounted price. This is a win-win situation for you as you get the comfort as well as the discount. So, go ahead and make your first purchase today!
Subcribe newsletter and get $100 OFF.
Receive product updates, special offers, ergo tips, and inspiration form our team.
WRITTEN BYAutonomous
We build office products to help you work smarter.