Smart Products
Sitting Comfortably: Mesh Big and Tall Office Chair Reviews

Mark Hernandez
|
Oct 14, 2023
956 Views
Table of Contents
In the fast-paced world of modern work, finding comfort and support in our office chairs is paramount. For those with a larger stature, this quest for the perfect office chair can be even more challenging. Welcome to our comprehensive guide on the most comfortable and functional mesh big and tall office chairs available today.
Whether you're spending long hours crunching numbers, brainstorming in creative meetings, or simply sifting through emails, the right chair can make all the difference in your productivity and well-being. In this blog, we will take an in-depth look at the top mesh big and tall office chairs on the market, examining their features, ergonomic benefits, and user experiences.
The Best Mesh Big and Tall Office Chair
1. Autonomous ErgoChair Plus
ErgoChair Plus is for people who want comfort and style. Its fishbone design allows your back to rest comfortably during long sitting hours at work. You can also use this chair for gaming purposes without getting tired. In hot climate conditions, people who are taller or have big body types sweat more, but this chair does a tremendous job of letting the air pass through the back. The high and breathable back allows you to feel fresh even in high-temperature conditions, whereas the soft cushion makes it extremely comfortable to sit on. Moreover, the chair is quite easy to assemble, so you won't have to go through long and difficult procedures for setting it up.
2. Giantex Ergonomic Mesh Office Chair
Giantex tall mesh office chair is a mid-budget option that comes with a 5-claw heavy-duty base. The chair can handle weights of up to 275 lbs., so you don't need to worry about durability. Moreover, you also get an adjustable lumbar support that can move in all four directions to keep your back in its normal position. The headrest attached to the back is also adjustable, as you can move it to fix your neck position. For easy assembly, you will get a user guide with step-by-step instructions on how to fix different components.
3. SIHOO Big and Tall Office Chair
SIHOO's tall mesh office chair is for extreme gamers and workers. This amazing piece of furniture has the capacity to lift 300 lbs. of weight, allowing tall people to adjust comfortably. The premium feel you will get in this office chair is incomparable, as a wide seat and high back fitted with mesh keep your back relaxed. If we talk about the special features, there is nothing better than a movable 3D armrest that moves up, down, forward, and backward. The best part about using this chair is its PU casters that never damage the floor.
4. Waleaf High-Back Ergonomic Chair
The Waleaf high-back ergonomic chair also comes with lumbar support and flip-up arms. You also get height-adjustable features that help improve the viewing angle. All these premium features can be enjoyed at a very affordable price point, making it an ideal choice for budget buyers. One more premium feature that you can get with this chair is the adjustable headrest support with 90 to 120 degrees seat angle adjustment. If you choose to buy this product, you are recommended to get the white version as it's the actual color of the chair and has a better finish.
5. Herman Miller Cosm High-Back Office Chair
Herman Miller is considered one of the best office chair brands in the world. Their Cosm category has a wide range of different office chairs, and one of them is the Cosm mesh high-back office chair. Moreover, you also get smart features with it. One of them is body movement tracking, which sets itself according to your body postures throughout the day. Besides the back height variety, the brand also offers three distinct arm styles to choose from. If you decide to buy this chair, you won't need to worry about assembling it as it comes pre-assembled.
6. Flexispot Pro Plus Mesh Office Chair OC14
This best big and tall mesh office chair is another great choice for those who want premium features in the mid to high range. One of the features that stand out the most is the mesh back and seat. The comfortability reaches the highest level with a headrest and armrest that can be moved back and forth. You won't find an adjustable lumbar support, but a soft plastic backrest and an extremely comfortable seat with adjustability make up for everything. Moreover, you don't need to worry about your expensive floor as the smooth rolling wheels keep the floor safe.
7. Flash Furniture Kelista High-Back Mesh Swivel Chair
Flash Furniture Kelista's high-back mesh swivel chair is made with high-quality materials such as nylon, chrome, and mesh. The black finish to the overall design looks absolutely stunning. On the other hand, if we look at the features, there is plenty to talk about. The first two are the flip-up arms and adjustable headrests made with black and nylon and a chrome base. The chair can easily handle a weight of around 250 pounds. The weight of the chair itself is around 33 pounds, and it is recommended to be placed on hardwood floors.
8. Tatub Office Chair
Tatub office chair is one of the best low-budget, high-back office chairs in the market. The back of the chair has the mesh support found in only premium office chairs. The ergonomic design, automatic weight-bearing tilt, and multi-function adjustment mechanism are some of the features that make it absolutely worth it for the price. Moreover, the high-density, breathable mesh keeps you fresh and comfortable regardless of how long you sit on it.
9. Smug Office Chair
The Smug office chair is very similar to the Tatub office chair, as it also offers some premium features such as a headrest, thick wide seats, and an adjustable backrest. The comfortability might be a bit lower than the other high-budget options listed in this article, but for the price, it's value to money. Moreover, this fabric big and tall office chair comes with all the manuals you need to assemble your chair at home, allowing setup within 10 to 15 minutes.
The Bottom Line
The right mesh big and tall office chair can provide the necessary support and comfort to enhance your work experience and overall quality of life. We hope this review has shed light on the various options available to you and has empowered you to make an informed decision.
Remember to prioritize your specific needs, body type, and preferences when selecting the perfect chair. After all, sitting comfortably isn't just a luxury; it's an essential component of a productive and healthy work environment. So, go ahead and invest in your well-being by choosing the mesh big and tall office chair that best suits you – your body will thank you for it.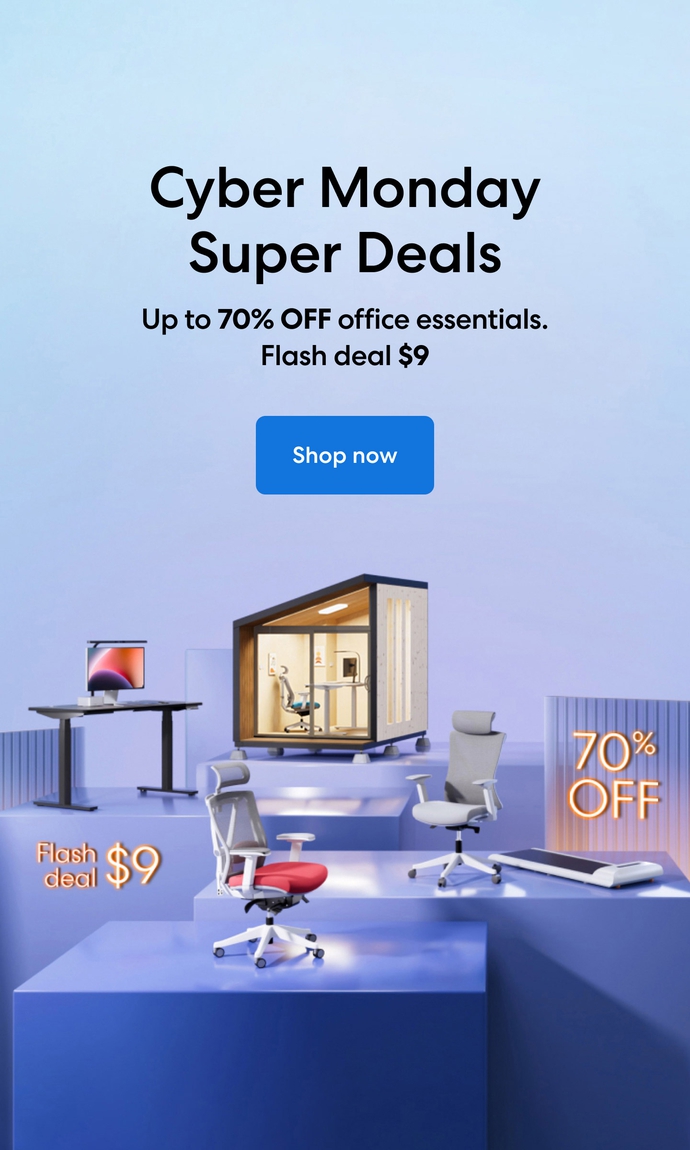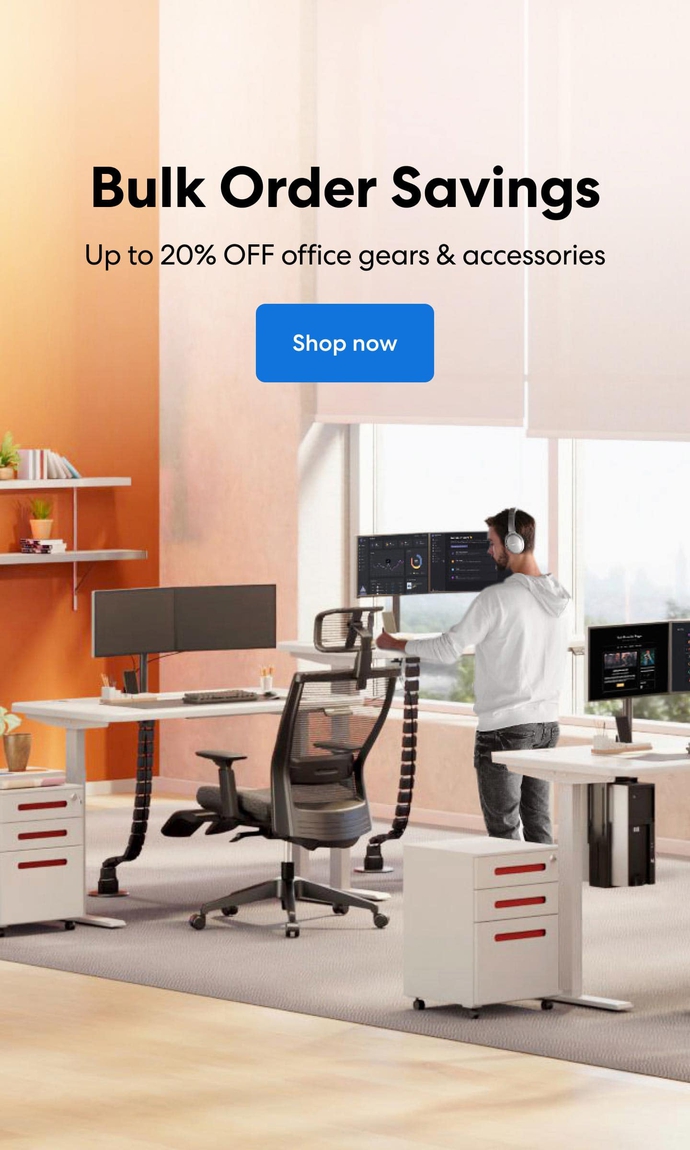 Subcribe newsletter and get $100 OFF.
Receive product updates, special offers, ergo tips, and inspiration form our team.