Some of the most difficult furniture items you may ever need to buy are office chairs for heavy people. This has nothing to do with the employees themselves, but is caused by manufacturers who only make furniture that is suitable for average-sized people. Very tall, short, or heavy people are often left with few options to choose from.
When we discovered just how many people face this issue every day, we decided to do something about it. Instead of spending hours fruitlessly searching the internet for the right size furniture, we have compiled a review to help you choose the best office chair for big guys right here.
If you want, you can even consider an ergonomic SmartDesk Corner to go with your chair so that you will have a complete standing desk/chair combo for even the biggest of your employees.
There are some awesome chairs out there that are specifically designed for big desks, if only you knew where to look. Read on to find out which 7 chairs we highly recommend for big people in 2023.
Who This Is For?
A growing concern among children, young adults, and office workers throughout America is obesity. The number of people whose body mass index is higher than it should be is growing every day. If you are reading this, and you sometimes find it difficult to buy the right size clothes or furniture because of your weight, then this review is for you.
In this modern age of technology, finding an office chair for a heavy person should not be as difficult as it is. You should be able to go online and find loads of furniture items to suit your needs in minutes. However, that is not usually the case.
Office furniture is usually designed for average people, which leaves many heavy people having to struggle to find a comfortable chair to sit in. You can use this review to solve that problem. We have provided you with 7 great plus size desk chairs that will be perfect for heavy people to sit comfortably in, even when spending long hours working in the office.
How We Ranked the Best Quality Office Chairs for Heavy People
When we were comparing different plus-size office chairs available on the market, we realized that we had to take a different approach. Since these plus size desk chairs are meant to accommodate people who are a lot heavier than the average office worker, we had to consider special features that would allow them to function well, even when carrying heavy loads.
As such, we finally settled on four parameters that we think are very important features for any chair to have if it is meant for heavy people. When compiling this review, we based our choices on the following factors:
Weigh Capacity
Office chairs for heavy people need to be able to carry a lot of weight for many hours each day. This is why weight capacity is the first thing we looked at. If the weight capacity stated by the manufacturer was below what we expected for a chair in this category, that chair was immediately discarded. We also tested the weight capacity ourselves by pacing some heavy objects on the chairs to see if what the manufacturers claimed was true.
Build Quality
When looking for the best office chair for a heavy person, you cannot afford to overlook build quality. Remember, this is a chair that is likely going to be working harder than the average office chair, meaning it has to be made in a way that will allow it to withstand heavy loads.
Build quality means both the type of material that was used to make the chair, and the level of craftsmanship. Only those chairs that passed with flying colors in both aspects made it to this review.
Ergonomic Design
Just because our minds were focused on finding an office chair for a heavy person, does not mean we completely forgot about the importance of ergonomics. We realized that ergonomics is a lot more important in this case because the heavier the person is, the more likely they are to suffer from back pain if they sit in the wrong type of chair all day.
As such, all the usual ergonomic features, including lumbar support and freedom of movement played a very important role in your choices. This is why you will find that each of the chairs in this review is highly rated for its ergonomic features.
Additional Features and Functionality
Finally, we considered the importance of having additional features and functionality in plus-size office chairs. Just like any other average-sized employee, heavy office workers also enjoy having special features on their chairs, such as tilt functions, headrests, leg rests, and armrests. As such, if a chair has any of these features, it immediately moves higher up the rank.
Our 7 Awesome Picks for 2023
We spent a long time trying out many different office chairs for heavy people so that you can have an easier choice when picking out the best one for your needs. After some thought, we finally settled on these 7 great picks for 2023.
1. ErgoChair Plus
Widely considered the best office chair for a heavy person on the market, the Autonomous ErgoChair Plus is a must-have furniture item for your office in 2023. The first thing we fell in love with was the way this big office chair was designed. It has plush upholstery and a frameless design that promises a lot of comfort before you even sit in the chair.
The frameless design is also a great feature for a chai that is designed to accommodate big people because it allows maximum freedom of movement, which is not something you find in most chairs. Even if the user is slightly larger than the chair, they will not feel hindered in any way, and will still be able to turn naturally as they work.
In terms of weight capacity, the Autonomous ErgoChair Plus does not disappoint. This chair can easily carry up to 300 pounds of weight, which means heavy people can sit in it without hearing any ominous squeaks and groans from the chair's wheeled legs.
Finally, the chair also has an adaptive spine support feature that heavy people will find very comfortable for their lower backs. When we sat in this chair, we could feel how its backrest molded itself to our natural body shapes, which is an important ergonomic feature for any chair to have.
Maximum Weight Capacity: 300 Lbs. / 135 kg
Pro: The back support is extremely breathable and flexible to keep you cool and comfortable.
Con: It does not come with neck support, so is not ideal if you suffer from neck pain.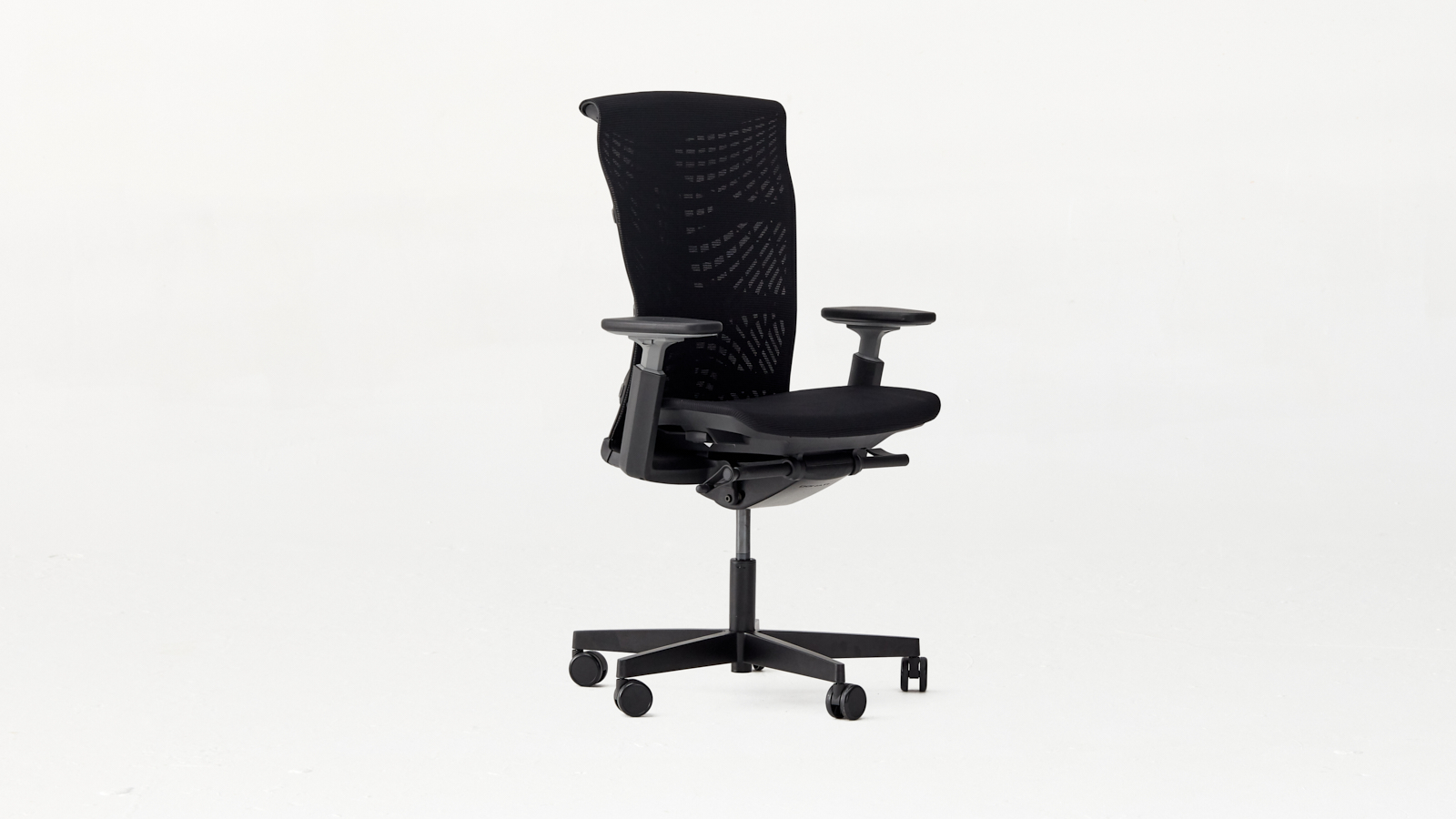 Dimensions
28"L x 28"W x 40" - 44"H
Seat height
17" - 21"
Materials
Naked TPE version: 100% TPE upholstery with ABS plastic frame.
Mesh version: 100% TPE and polyester fabric upholstery with ABS plastic frame.
Colors
Black Frame, Naked Black TPE
Black Frame, Naked Grey TPE
White Frame, Naked Grey TPE
Grey TPE with Blue Mesh
Grey TPE with Grey Mesh
Black TPE with Black Mesh
Weight capacity
300 lbs
Warranty
5 years
2. ErgoChair Pro
If not the Autonomous ErgoChair Plus, then the best office chair for big guys on the market could be the Autonomous ErgoChair Pro. Firstly, this is a great-looking chair! Its modern lines, woven mesh back, and wide range of great color options make it suitable for even the trendiest of offices.
Gone are the days when heavy people had to settle for bulky and ugly office chairs. The ErgoChair Pro is proof that even a big chair can look slick and aesthetically pleasing. As a bonus, this beautiful chair is made of 100% earth-friendly materials, meaning you can stop worrying about how buying a new chair will increase your carbon footprint.
When we tested the ErgoChair Pro, one of the things we loved the most was the combination of flexible lumbar support and the smooth recline feature. Only when you tilt the chair backward and relax for a bit, will you fully appreciate just how much work has gone into making this one of the most comfortable chairs in this list.
Maximum Weight Capacity: 300 Lbs. / 135 kg
Pro: It comes in six different colors and provides unparalleled posture support.
Con: There are no leg rests on this chair.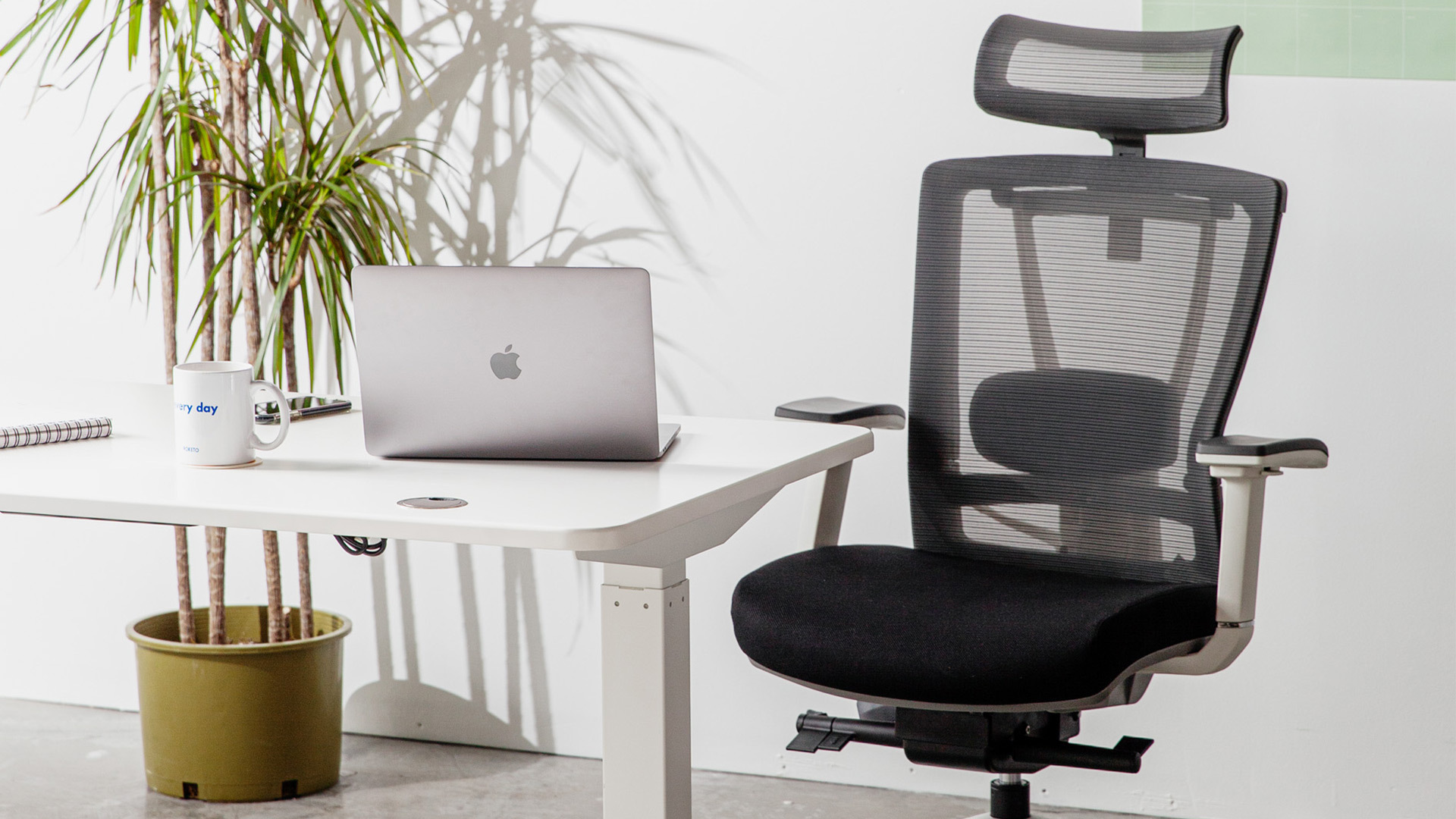 Dimensions
29"L x 29"W x 46" - 50"H
Seat height
18" - 20"
Materials
Polyester fabric with molded foam interior and durable nylon plastic frame; PU handrest pads
Colors
Cool Gray, Evergreen, All Black
Red Apple, Black & White, Baby Blue
Weight capacity
300 lbs
Warranty
2 years
3. Steelcase Leap Plus
With incredible comfort, adjustability, and construction, Steelcase Leap Plus stole the show and earned itself a lot of new admirers from our review team. However, for those of us familiar with the great products this manufacturer has churned out over the years, it was no surprise that this chair made it to our list.
If you are looking for a reliable office chair for a heavy person, Steelcase Leap Plus might be the ideal solution. This chair scored high in all our tests for weight capacity and comfort. It has a lot of easily adjustable features that will allow heavy people to sit comfortably in the position they want.
The chair comes with some unique design features that allow even the heaviest people to sit comfortably, move around, and remain productive throughout the day. We would not be surprised if some of our team members would prefer to switch to this awesome chair in the future.
4. Flash Furniture HERCULES Series Big & Tall 500 lb.
The Flash Furniture HERCULES Series Big & Tall 500 lb. is, arguably, the best-looking chair in this review. There is just something about that plush leather upholstery that just screams quality and comfort.
Usually, when a chair is this well-designed, it tends to be too compact and small to accommodate heavy people. However, with a height of up to 52 inches and a weight capacity of 500 pounds, there is no doubt that this is one of the best office chairs for heavy people.
It is made of high-quality material that guarantees durability, and comes in a sleek black color, making it perfect for an executive office. If you are thinking about ergonomics, the Flash Furniture HERCULES Series Big and Tall 500 lb. has a contoured seat that will gently support your lower back while you work.
5. HON Wave Executive Chair for Big and Tall
Last, but not least, on our list is the great-looking HON Wave Executive Chair for Big and Tall. As one of the biggest plus-size office chairs on the market, this chair will easily carry up to 450 pounds all day, every day. It is so well designed that even when accommodating its maximum weight, users can still enjoy perfect lumbar support.
If you do not mind having a slightly heavy chair in your office, the HON Wave Executive Chair for Big and Tall is a very durable chair that will last you a lifetime. Its unique design also gives this chair an upscale feel, making it perfect for even the most stylish offices.
Maximum Weight Capacity: 450 Lbs. / 204 kg
Pro: HON Wave is all about the cushioning- you could struggle to find a comfier seat.
Con: The wheels are not as sturdy as the rest of the chair, and the lumbar support is lacking
6. Herman Miller Aeron Size C
Herman Miller is a brand well-known in the office chair world, and one that frequents the top picks on the plus size office chairs list. The Aeron Size C was designed with all the usual features of a Herman Miller chair but with additions aimed specifically at heavier people. The seat size of this computer chair for a heavy person and choice of materials help keep larger workers comfortable throughout the workday, with adjustable armrests and a mesh back. 
Maximum Weight Capacity: 350 Lbs. / 160 kg
Pro: Such a lightweight chair (only 39 Lbs.) allows you to move around easily
Con: This is one of the most expensive chairs on the list.
7. Secretlab Titan
This is another well-known model, particularly in the big and tall gaming chair division. It is, nevertheless, a gaming seat that has a greater cost. This office chair for heavy people has lots of separation and security, and it's simple to put together. There seems to be a unique lumbar support mechanism that allows you to adjust the level of assistance by turning a dial on the sides.
Gaming chairs provide several advantages to gamers. They're made for gaming. Therefore, they keep you comfy and assist you in preventing health issues like back discomfort and carpal tunnel syndrome. We compiled a list above of a few of the greatest gaming seats for you all to consider.
Additionally, while a gaming armchair may be more expensive than a standard office seat, it is worthwhile the expenditure for lengthy play sessions or nonstop working days at the pc. You could save money over the long term by eliminating costly medical expenditures later on due to poor alignment caused by poor home furnishings. Because of their strong structure, gaming chairs give superior support for your lower spine.
Overall Best Pick
We reviewed a lot of office chairs for heavy people before we settled on these 7 options, but our job would not be done unless we leave you with a conclusive overall winner to consider. However, we must say that it was a very close race, especially between the Autonomous ErgoChair Plus and the Autonomous ErgoChair Pro.
Both these plus size office chairs impressed us a lot, and it is only the slightly better design of the Autonomous ErgoChair Plus that gave it the edge over all the other chairs. That said, if you are looking for the best office chair for a heavy person, you will not go wrong with any of the options in this review
What Is the Most Important Feature When Buying a Chair for a Heavy Person
When choosing the best office chair for big guys, one of the features that you need to look at, above all else, is the weight capacity. If your chair cannot handle anything over 200 pounds, it should not be considered a chair for heavy people.
However, we understand that other things also affect how customers choose their chairs, and budget is one of the biggest considerations. At times, you may be tempted to simply buy a chair because it is very cheap, even when you can see that it might not be the right size for a bigger person.
While you may get away with disregarding other features, when it comes to weight capacity, you cannot afford to cut any corners. If it means spending a little extra, it is probably a good idea to do so.
If your chair ends up lacking in certain features because you were focused on getting the right weight capacity, you can simply buy these as add-ons, such as buying an ErgoFoam Footrest to go with your big, comfy office chair.
Essential Features of an Office Chair for an Overweight Person
High weight capacity: Always read the specs to find out if the chair matches your weight.
Supportive backrest: a high-back desk chair is usually the first choice in an office chair for a heavy person.
Long-term comfort: Search for the best office chair for long hours and look at the comfort level. The same attention to comfort should be present in a computer chair for big guys.
Breathable material: Heavier people tend to overheat more easily, which is why the airflow in their chairs should be optimal.
Lumbar support: A plus size desk chair should provide a good level of spine support since heavy people often have more back problems.
Sturdy frame: The stronger the frame, the longer your chair is likely to last. You are unlikely to feel comfortable sitting on a flimsy base. 
Gaming Chairs vs. Office Chairs
For an overweight person, gaming vs office chair, which one is better? Sometimes, the best office chair for fat guys is actually a gaming chair. Gamers spend many hours sitting down, just like office workers do. Because of this, the chairs they used are designed with the same attention to comfort and support as most ergonomic models. In fact, many gaming chairs have several ergonomic features. 
Most gaming chairs also have a high weight capacity and are built with big and tall people in mind. If you are struggling to find an office chair you like, try exploring the gamer world.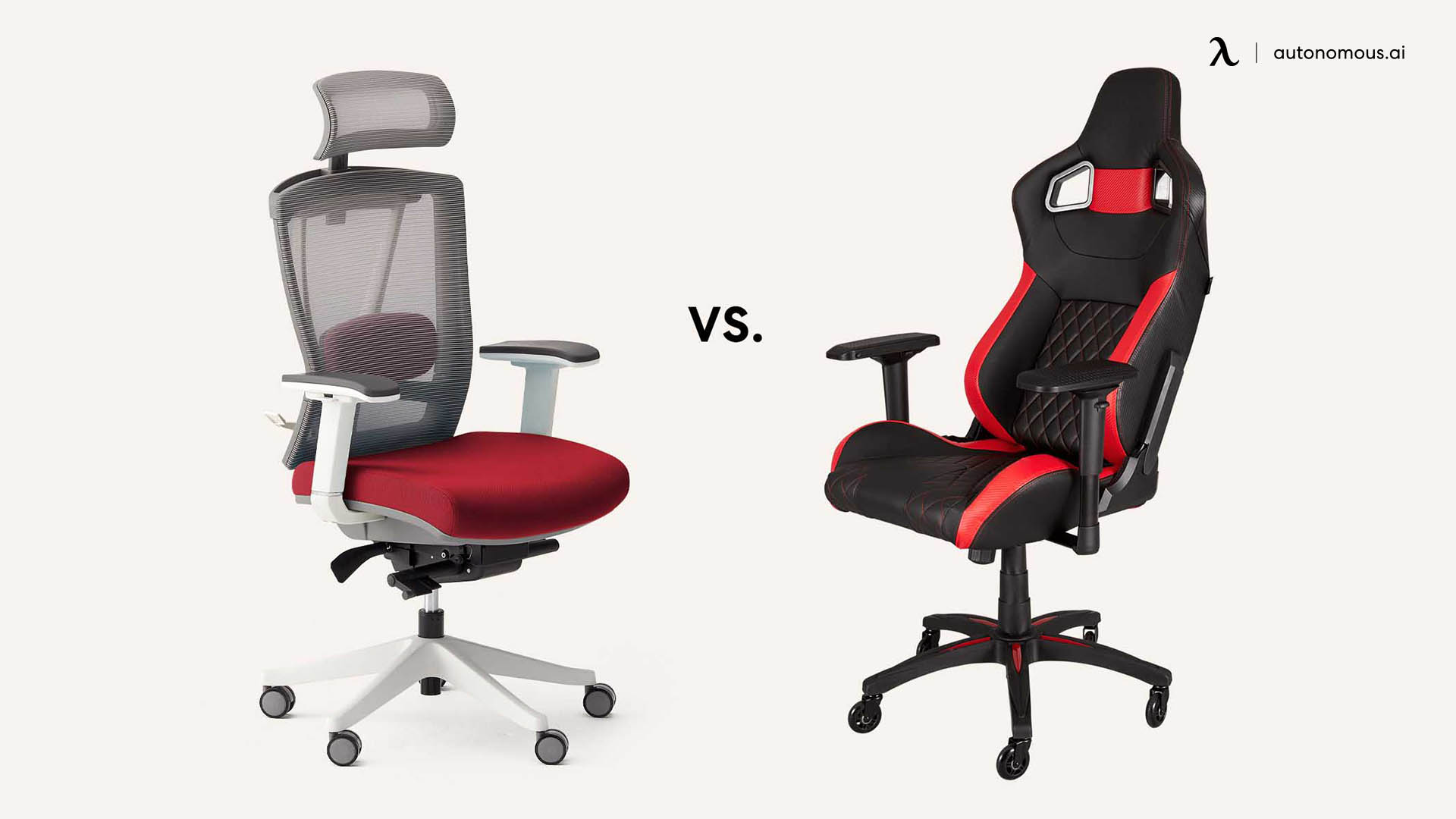 Pros and Cons of Gaming Chairs
Pros of Gaming Chairs
The average weight capacity is high.
Cushioning is designed for long-term comfort.
Study frames and high-quality support features.
Often more affordable than ergonomic chairs.
Cons of Gaming Chairs
Not always the right style for an office setting.
Usually do not have reclinable backs.
Not breathable materials.
Pros and Cons of Ergonomic Chairs
Pros of Ergonomic Chairs
Fully adjustable.
Premium posture support.
Sleek designs to fit any workspace.
Cons of Ergonomic Chairs
Most expensive type of chair.
The average weight capacity is lower.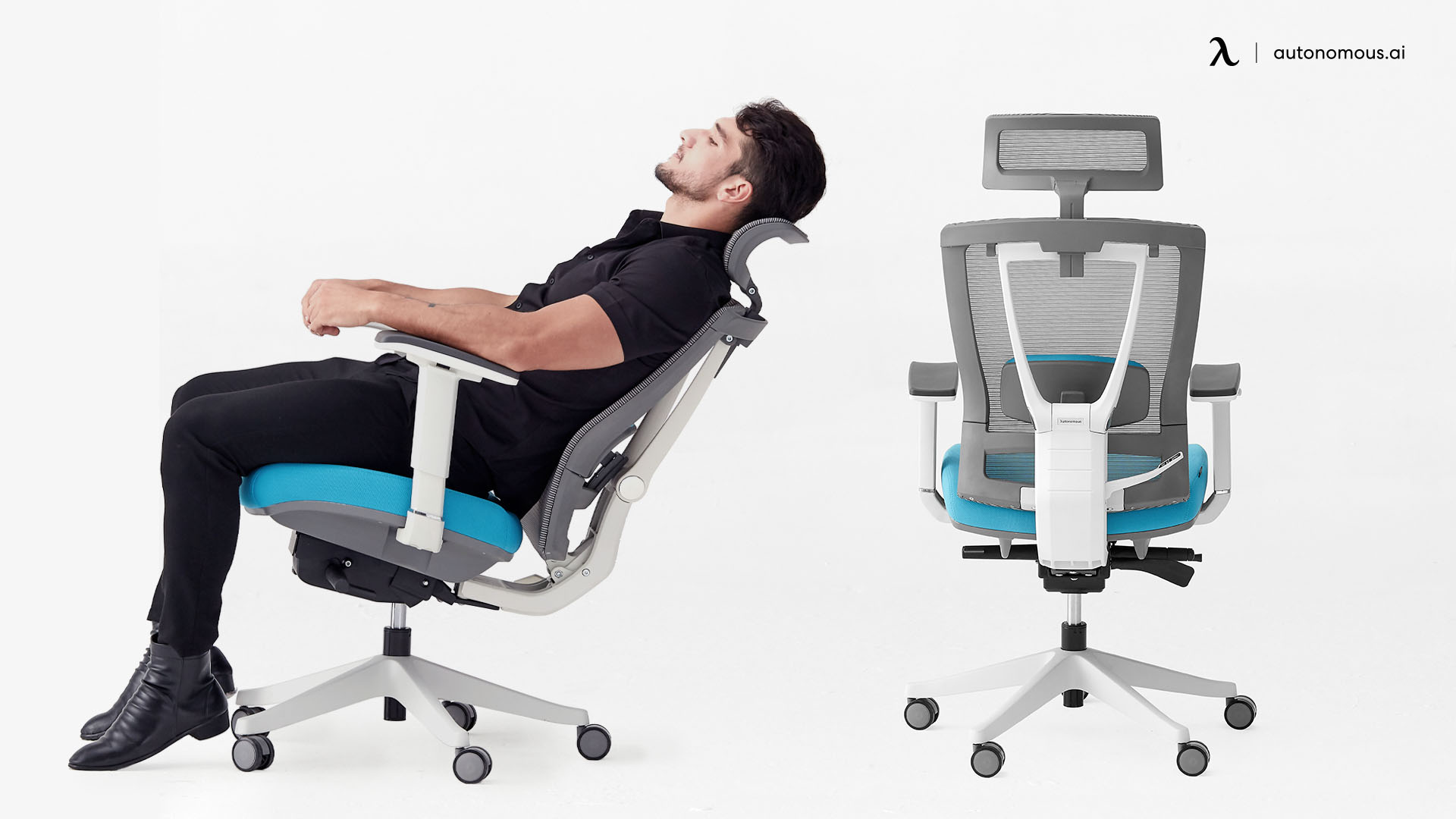 Summary
It is easy to find a great office chair for fat guys. Regardless of shape or size, the comfort of the chair you spend long hours sitting on is essential. As you can see, there is an extensive choice of styles available. The best office chairs for heavy people depends on their personal preference, which is why it is essential to do your research. 
Never sacrifice your comfort. Not only does a great chair keep you comfortable and look good in your workspace, but it also reduces long-term muscle strain and encourages good posture. Before you pick the best office chair for big guys, make sure it matches all your criteria.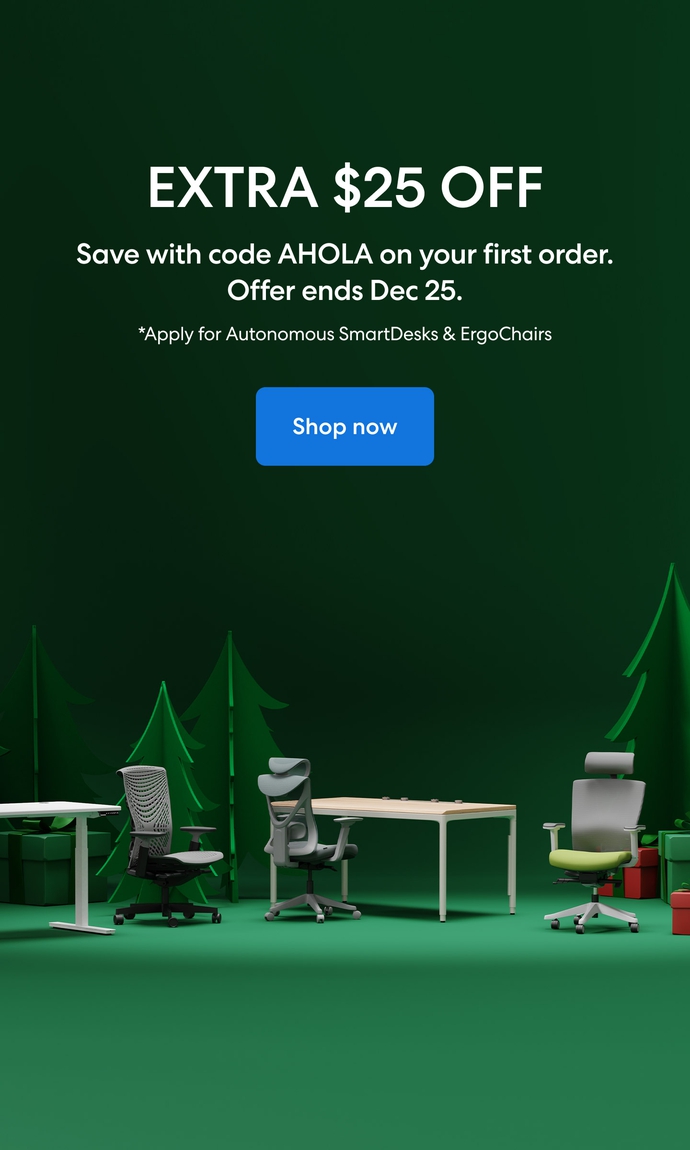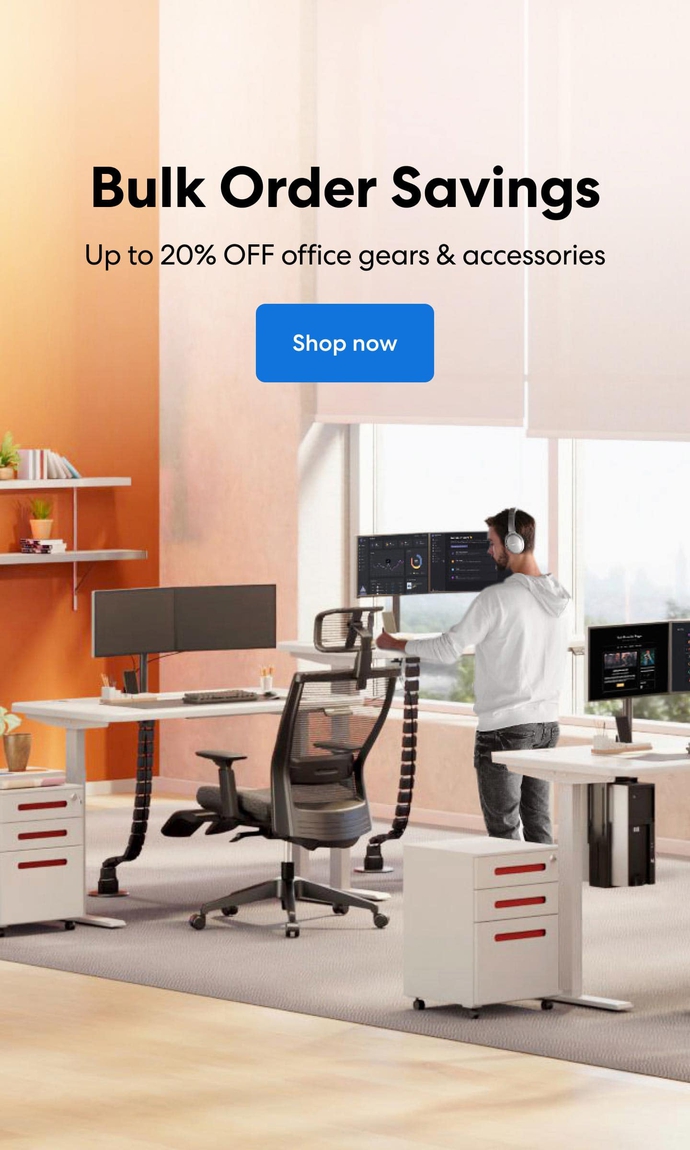 Subcribe newsletter and get $100 OFF.
Receive product updates, special offers, ergo tips, and inspiration form our team.