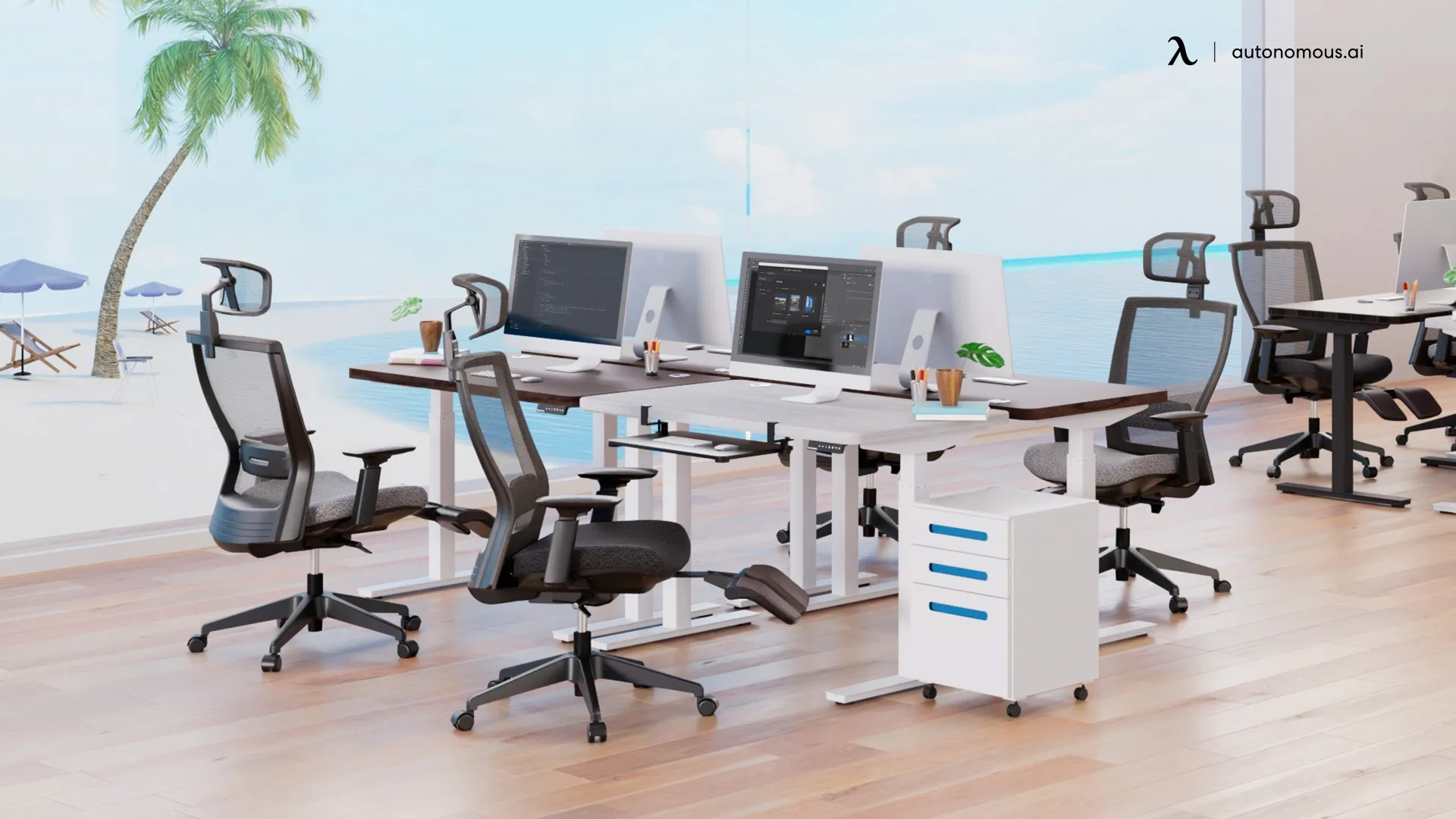 Smart Products
Best Office Chair for Long Hours – Top Picks for Ultimate Comfort

Mark Hernandez
|
Sep 26, 2023
66,565 Views
An office chair is one of those things that you rarely give any thought to, but if you think about it, most professionals spend half or more of their life sitting in the office. If you don't have the best office chair for long hours, you'll suffer from back pain and neck stiffness, which can adversely affect your productivity.
Are you looking for the best chair for sitting all day? This article is for you! We've extensively tested and reviewed many different ergonomic office chairs and have shortlisted our list down to the six best seating solutions.
Let's get started!
1. 7 Best Office Chairs for Long Hour Sitting
If you work remotely regularly or spend a great deal of time at your workstation, you already know how draining a regular job can be on your mental and physical well-being. Any office job requires long hours in an uncomfortable posture, whether you work in a banking institution, a public hospital, or your own house. Many people endure neck and back issues brought on by poor posture.
The caliber of a person's workplace chair is causing this issue. Without a comfortable office seat, you risk suffering from chronic back or neck pain and everyday annoyance, which is why ten of the best desk chairs for long hours are listed here.
Continue reading to discover more about the finest computer seats for lengthy periods so you can choose one that meets your needs. Here is our selection offering you the highest comfort and recline in order of preference.
1.1. Autonomous ErgoChair Plus
From all of the office chairs we've tested on our list, the Autonomous ErgoChair Plus tops the chart for functionality, comfort, and price.
The solid frameless construction and the Earth-friendly TPE used in the ErgoChair Plus ensure durability and support. It doesn't quake upon movement and can seamlessly glide on a frictionless surface.
We put the ErgoChair Plus's movement to the test and found that it did not struggle one bit. This ergonomic chair moved about our studio like roller skates in a rink.
Now, let's talk about its frameless back. This is definitely a game-changer for anyone looking for a bit more mobility. You can easily move around, stretch your back, twist your body, and lean to the sides.
The Autonomous ErgoChair Plus handles whatever you throw at it elegantly. Plus, there's no edge to fall off from, which makes it the best chair for sitting all day.
When we tested the ErgoChair Plus, we found that the chair is built in a way that caters to the needs of a professional.
Sitting at the desk for long hours can be tiring, which is why you'll be happy to hear that the webbing on this sitting solution is dense in key regions, such as the lumbar.
You're getting the support where you need it the most, allowing you to pump out those extra hours at work comfortably without placing a strain on your back. 
Most ergonomic chairs on the market do not allow you to achieve the perfect posture. Fortunately, the Autonomous ErgoChair Plus comes with a 26° recline and 11 lockable positions, allowing you to discover a position that best suits your needs.
You'll also notice that there is a certain lightness that spreads through the body. This is because the precise suspension and adjustable tilt allow for even weight distribution, which helps with blood circulation.
With the BIFMA certification as well, the Autonomous ErgoChair Plus is the most comfortable office chair for long hours and well worth the investment. It deserves the top spot on our list!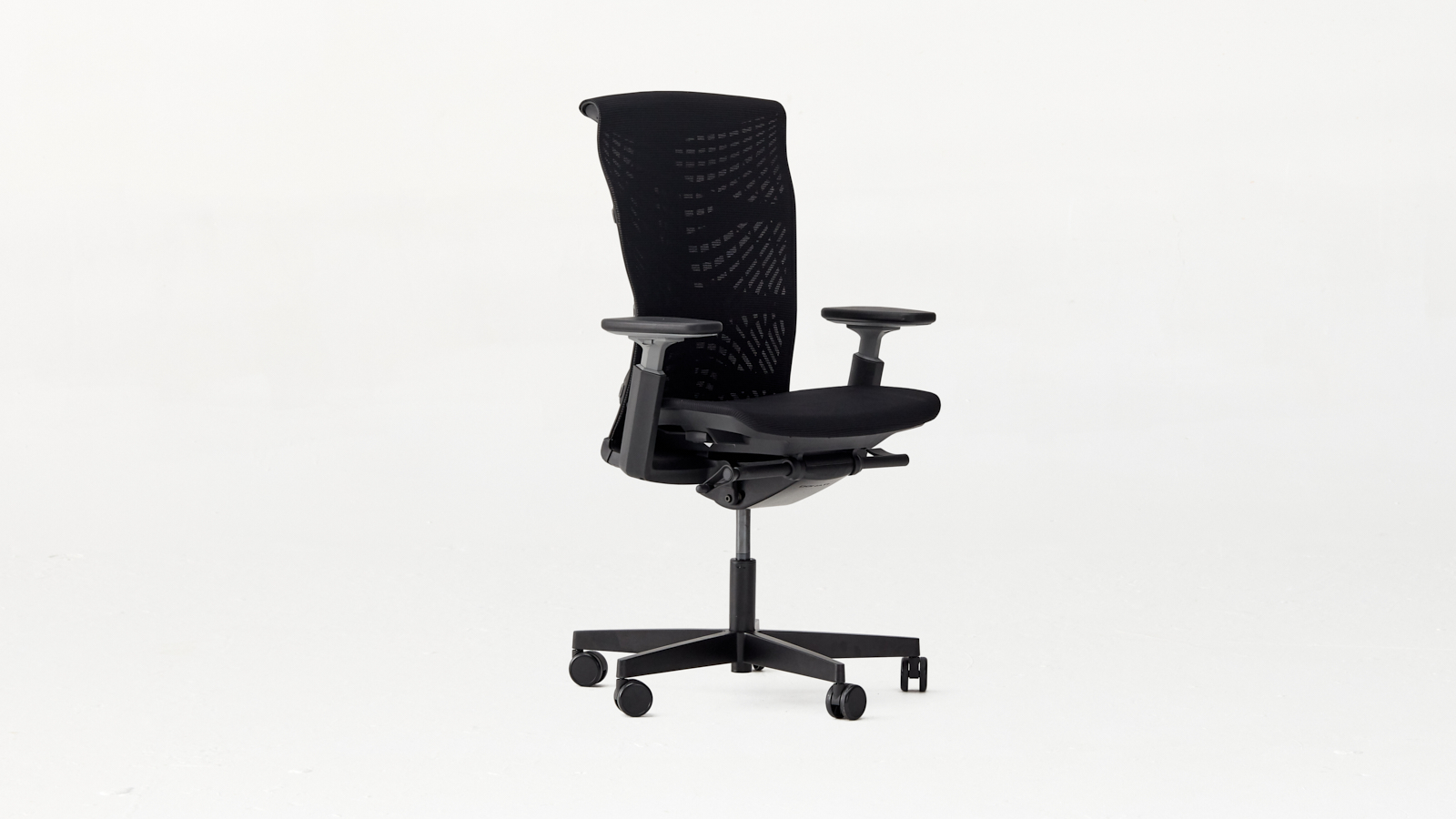 Dimensions
28"L x 28"W x 40" - 44"H
Seat height
17" - 21"
Materials
Naked TPE version: 100% TPE upholstery with ABS plastic frame.
Mesh version: 100% TPE and polyester fabric upholstery with ABS plastic frame.
Colors
Black Frame, Naked Black TPE
Black Frame, Naked Grey TPE
White Frame, Naked Grey TPE
Grey TPE with Blue Mesh
Grey TPE with Grey Mesh
Black TPE with Black Mesh
Weight capacity
300 lbs
Warranty
5 years
| Pros | Cons |
| --- | --- |
| Eco-friendly materials allow a greener lifestyle | Fairly expensive |
| Promotes your health through back support | Requires an individual to do the assembly themselves |
| TPE allows extra resilience and durability | Lack of color options |
| Recline features go back almost instantly |   |
| Excellent craftsmanship ensures maximum comfort |   |
| Quick assembly time with clear instructions |   |
| Free shipping, 30-day trials, and multi-year warranties |   |
1.2. Herman Miller Aeron Chair
Our team searched for the best desk chair for long hours options for employees and executives, and the Herman Miller Aeron chair works great for executive-level staff. With exceptional attention to detail, the chair offers an ergonomic design that gives the user the ideal sitting experience. The chair has a breathable mesh backrest, adjustable seat height, and armrest that makes the chair customizable to offer the optimum level of comfort. We found the functionality and usability of this chair to be spot-on. Hence, it made it on our top list.
The Herman Miller Aeron Chair is widely regarded as one of the most iconic and highly acclaimed office chairs for long hours. It is known for its exceptional ergonomic design and attention to detail. The chair features a breathable mesh backrest that promotes airflow and keeps users cool during extended periods of sitting. The Aeron Chair offers a wide range of adjustable features, including seat height, armrest height and angle, and lumbar support. It is designed to provide excellent lumbar support, helping to maintain proper posture sitting and reduce strain on the lower back. The high-quality materials and construction ensure durability and longevity.
One of the notable advantages of the Aeron Chair is its ability to accommodate a wide range of body types and sizes. The chair's ergonomic design makes it comfortable for various individuals, even during long hours of use. However, it is worth noting that some users may find the padding on the Aeron Chair to be relatively minimal, which may affect overall comfort, particularly for those who prefer a softer seat cushion.
Another consideration is the price, as the Herman Miller Aeron Chair is positioned in the higher price range compared to other office chairs. While it is an investment, many users find that the exceptional quality and long-term comfort justify the cost.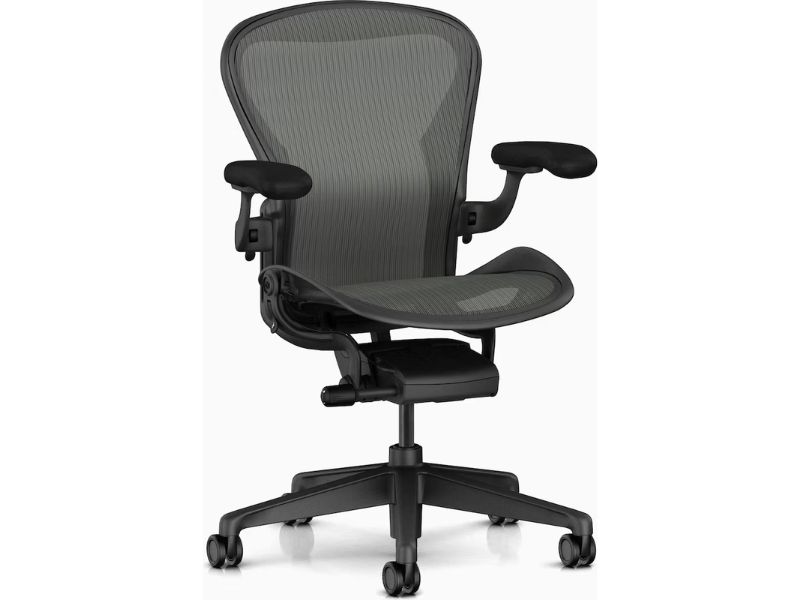 Herman Miller Aeron Chair
| Pros | Cons |
| --- | --- |
| Excellent ergonomic design | Expensive |
| Adjustable features | Limited padding |
| High-quality materials | Some users may find it uncomfortable for extended periods |
| Breathable mesh back |   |
| Excellent lumbar support |   |
1.3. Autonomous ErgoChair Pro
If you're looking for the best computer chair for long hours and don't have any budget constraints, we highly recommend that you go for the Autonomous ErgoChair Pro.
While testing it out, we found that this is an upscale version of the ErgoChair Plus and comes with additional features that will keep you comfortable while you work.
After using the ErgoChair Pro for a solid week, we were really impressed by how well this chair is engineered. It takes into consideration many small things, which enhances the sitting experience significantly.
The adjustable height, armrest, and headrest, for example, allow you to tailor this sitting solution according to your needs, helping reduce pain and stiffness.
It has a 22° recline with adjustable tension and 5 lockable positions. This helps keep your spine stable and provides maximum support for your lumbar region, allowing you to comfortably sit for long hours in the office.
The ErgoChair Pro has an ultra-breathable mesh that ensures optimum airflow, keeping you cool throughout the day, while the woven mesh cradles your back, offering gentle posture-perfecting resistance.
Most office chairs on the market are poorly designed and do not cater to the needs of professionals who work late hours. The ErgoChair Pro has an ergonomic 2:1 ratio when it comes to the back and seat movement. You can comfortably recline and stretch without stressing out your legs or lower back.
After sitting at the computer for what seemed like an unusually long day, we can say with confidence that the ErgoChair Pro felt relaxing and refreshing. The chair does not have an inward lumbar, which can put a lot of pressure, leading to discomfort.
Instead, it has a woven mesh back with a slight resistance that allows the chair's back to take the shape of your spine. You can also adjust the height and neck to prevent straining or hunching. 
The built quality is superior, and the ErgoChair Pro can support up to 300 lbs, making it the best computer chair for long hours that we've tested so far.
Dimensions
29"L x 29"W x 46" - 50"H
Seat height
18" - 20"
Materials
Polyester fabric with molded foam interior and durable nylon plastic frame; PU handrest pads
Colors
Cool Gray, Evergreen, All Black
Red Apple, Black & White, Baby Blue
Weight capacity
300 lbs
Warranty
2 years
| Pros | Cons |
| --- | --- |
| Fully adjustable for your specific needs | Requires individual assembly |
| Lumbar back support reduces lower body pain |   |
| High-quality materials with expert craftsmanship |   |
| Improves your productivity with energy boosts |   |
| Excellent variety of color schemes to choose |   |
| Quick assembly time with clear instructions |   |
| Free shipping, 30-day trials, and multi-year warranties |   |
1.4. Autonomous ErgoChair Recline
Armed with a stiff back after working for long hours, we needed something that could help ease the pain and make work more comfortable. We stumbled across the Autonomous ErgoChair Recline and had to give it a go. 
Does it perform well enough to earn the title of the best office chair for long hours? Is it more comfortable than the other two products from Autonomous? 
The Autonomous ErgoChair Recline offers the ultimate comfort. It has an adjustable headrest and an extendable legrest, allowing you to lounge during your break sessions. It's comfortable, and you'll feel relaxed after a quick power nap. Yes, some of us do take naps at the studio, as research suggests that it helps enhance work performance.
With an 18° recline and a woven mesh back with superior lumbar support, the ErgoChair Recline adapts to the shape of your spine. It alleviates the pain and stiffness in your back and neck region. The chair allows you to move freely without placing a strain on your shoulders, arms, and back. 
This is not only the best computer chair for long hours in terms of comfort, but it is also highly customizable and user-friendly. We noticed a lever, and upon pulling it, some parts of the chair moved to support the posture. You can even adjust the lumber support - how cool is that?!
The mesh on the ErgoChair Recline offers maximum breathability, which can keep you cool while you work. It has a solid build that will last you for a long time, and the chair will let you stretch without tipping over. It's a fantastic solution for professionals who sit at their desks for hours.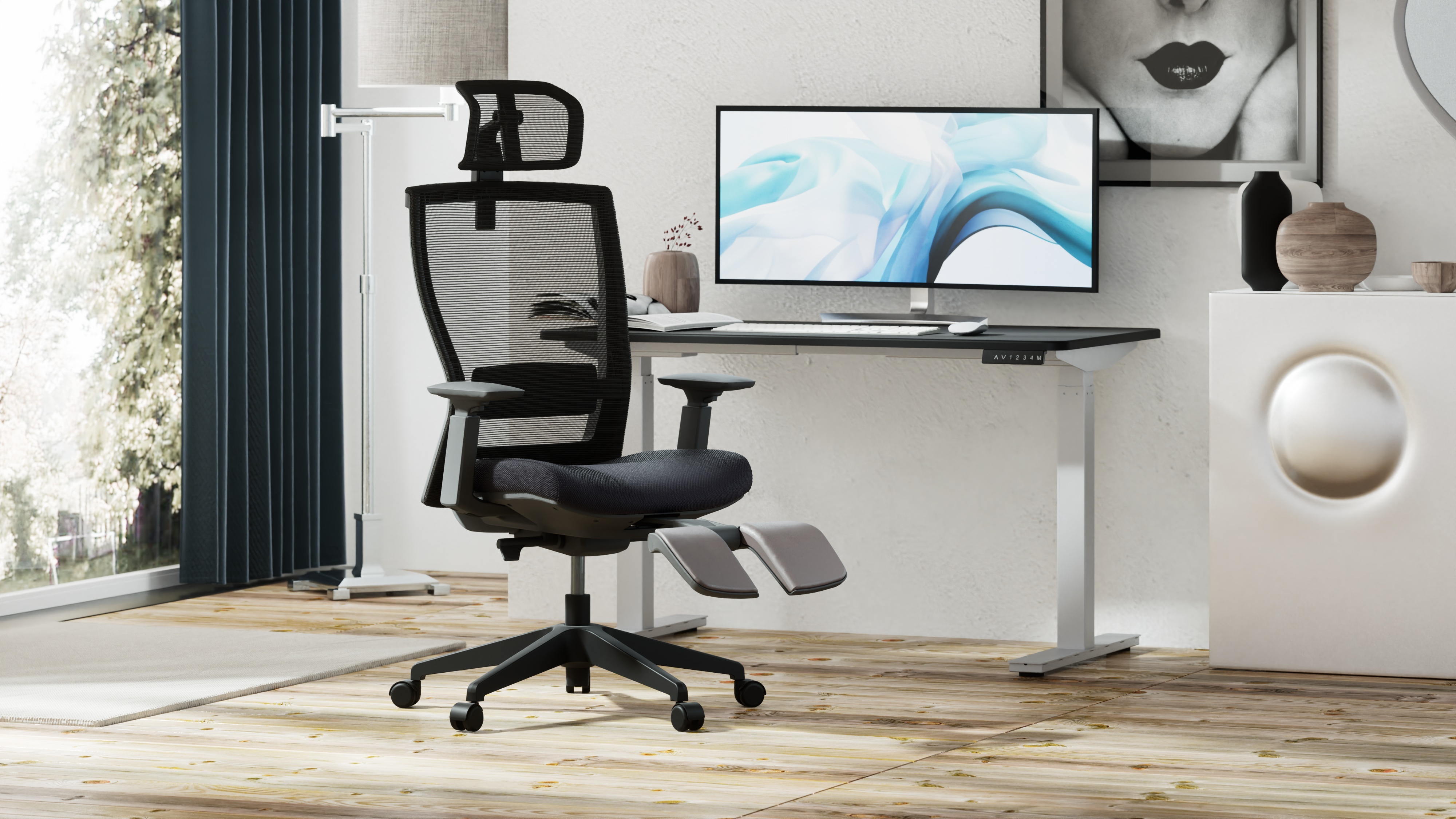 | | |
| --- | --- |
| Dimensions | 28" - 45"L x 28"W x 45" - 49"H |
| Seat height | 18" - 21" |
| Materials | Polyester fabric with molded foam interior and durable nylon plastic frame |
| Colors | All Black (Full Option); Cool Gray (Full Option) |
| Weight capacity | 250 lbs |
| Warranty | 1 year |
| Pros | Cons |
| --- | --- |
| Reclining backrest | Limited armrest adjustment |
| Adjustable headrest | Not suitable for tall people |
| Tilt lock function |   |
1.5. Steelcase Gesture Chair
The next ergonomic seating solution we will be reviewing is the Steelcase Gesture Chair. It's a premium-priced product on our list, and we decided to test it out to determine whether it'll earn the title of the best office chair for long hours.
We decided to test it out last week, and it is definitely the most comfortable office chair for long hours we've tested, which is why it's made it on our list.
With a seat cushion that has the perfect combination of firmness and plushness, the Steelcase Gesture Chair is extremely comfortable. We reckon that it'll stay that way for the next five years, something that we cannot say with the utmost surety for the other chairs in our studio.
Most of us have a bad habit of slouching or hunching when we're working, which can lead to serious back problems. The Steelcase Gesture Chair is highly customizable. You can adjust the armrests for when you're reading a book or raise the level a bit to ensure a comfortable typing experience.
To relieve the pressure on the back, we tested out the recline feature, which is very easy to use. Most similarly priced chairs require a lot of effort to lean back, but the Steelcase Gesture Chair makes it seem effortless. You can recline, stretch, and twist, and this best desk chair for long hours will keep you in your desired position.
The Steelcase Gesture Chair is one of the few we've come across that have ball-and-socket style armrests. You can move it around in any position you desire, and it'll adhere to your every command. It comes in more than 70 unique colors and fabrics, allowing you to customize how your workplace looks!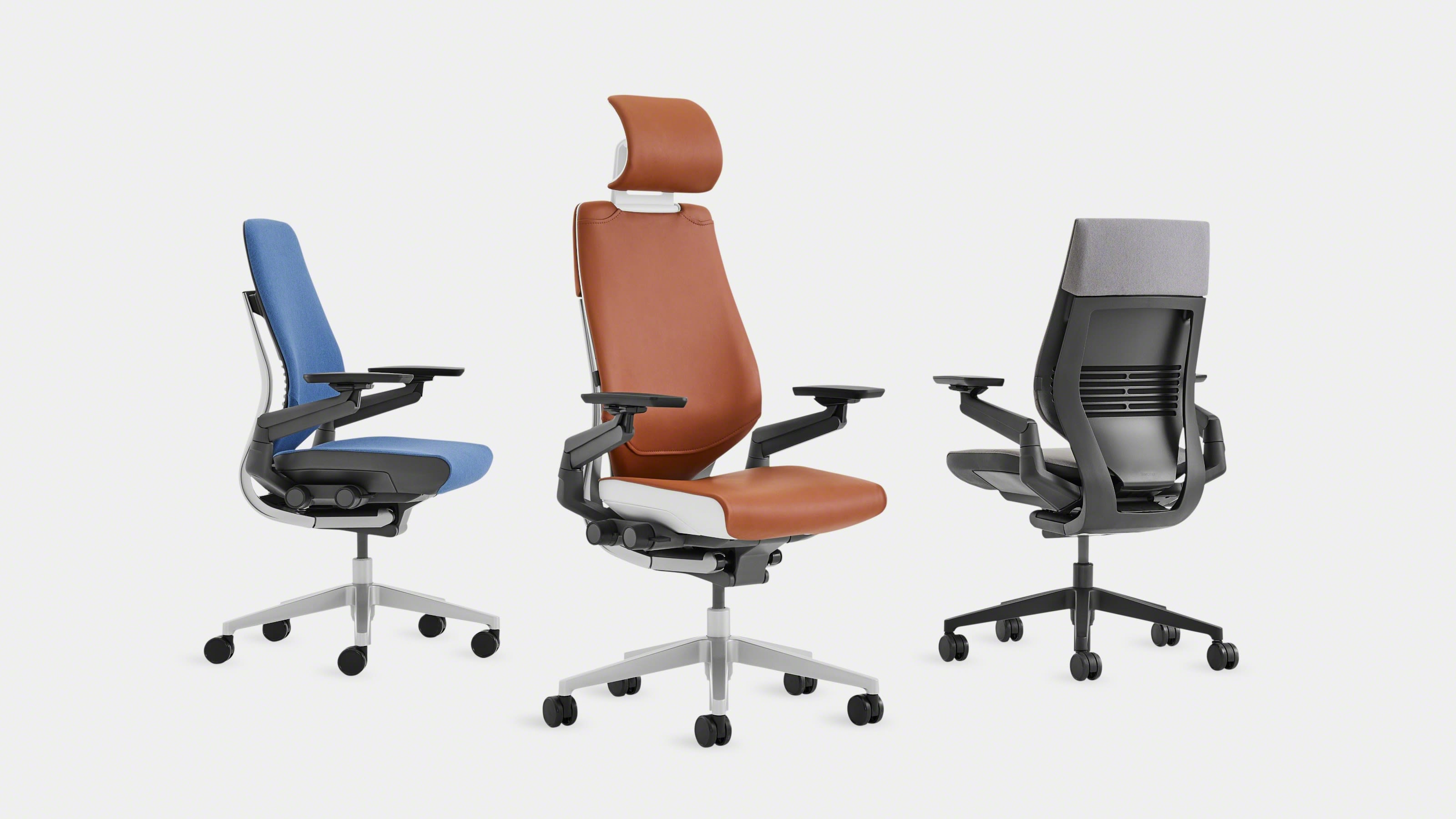 | Pros | Cons |
| --- | --- |
| Versatile and adaptable design | Pricey |
| Adjustable arms and seat depth | Armrests may feel a bit wobbly for some users |
| Good lumbar support |   |
| Excellent build quality |   |
| Comfortable for various body types |   |
1.6. Secretlab Omega 2020
In our search to find the best office chair for long hours, we came across the Secretlab OMEGA 2020. One glimpse of this seating solution, and you'll swear that you've seen it somewhere. Well, it's extremely popular among YouTubers and content creators, which is why we decided to give this one a go.
After what seemed like waiting for an eternity, the Secretlab OMEGA 2020 finally arrived at our doorstep. The chair looks stunning as soon as you unbox it. However, we're not concerned about the looks but rather the sitting experience.
Eager to test out this gorgeous chair, we hurriedly moved it to our studio's editing department. The Secretlab OMEGA 2020 comes with adjustable armrests, a comfortable neck pillow, and fantastic lumbar features.
One of our staff decided to give it a go and noticed that they had forgotten about the pain and stiffness in their back that they complained about for months.
The Secretlab OMEGA 2020 is extremely comfortable and comes in many different designs and colors. However, it's important to note that some of the options available may take a long time to ship. You can choose between leather or fabric, and assembling this bad boy is easy.
What's great about the Secretlab OMEGA 2020 is that you can tilt the chair up to 165°. It adjusts to your body movements easily, ensuring maximum comfort throughout the day.
Unfortunately, it doesn't have lumbar support like the other options on our list. That said, the Secretlab OMEGA 2020 is a fantastic product, earning the title of the best desk chair for long hours. If you get your hands on this seating solution, we guarantee that you won't go back to regular office chairs.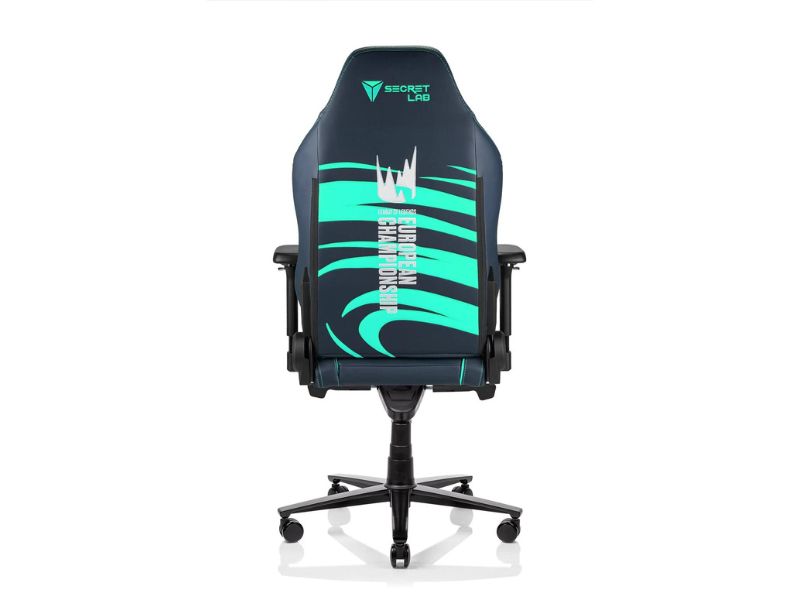 Secretlab Omega Series Chair
| Pros | Cons |
| --- | --- |
| Comfortable high-density foam padding | Limited adjustability compared to higher-end options |
| Lumbar and neck pillows included | Armrests may not suit all users |
| Robust build quality |   |
| Customizable design options |   |
| Reasonable price |   |
1.7. Humanscale Freedom Chair
If you're looking for the best computer chair for long hours and you don't have any budget constraints, you may want to consider the Humanscale Freedom Headrest. This company produces high-quality products at competitive prices, and the Freedom Headrest chair doesn't disappoint.
Upon unboxing the package, our initial impressions were great. The chair felt durable and strong, suggesting that it would last us for the next few years without breaking a sweat.
Paying $1,000 or more for a seating solution may seem like a lot of money, but if it's going to last you for a long time, you may want to consider the investment.
The graphite frame is solid but not too heavy, while the casters are smooth, allowing you to glide across the surface easily. You get all sorts of adjustment options, which is expected of premium-priced chairs.
Surprisingly, the armrests move in tandem with the back of the seat, while the tilt moves with your spine. It supports your back naturally without you making any adjustments.
There are many levers and sliders, allowing you to adjust the chair according to your needs. This ergonomic seating solution strikes the perfect balance between firmness and support.
Although comfort is subjective, this chair definitely feels comfortable, and the seat cushion doesn't flatten even after long hours of sitting.
Unfortunately, there is room for improvement. The armrests feel plastic-ky and do not go well with the other premium materials used in the chair.
All in all, we were thoroughly impressed by the Humanscale Freedom Headrest chair, which is why it's made it to this list and earned the title of the best office chair for long hours.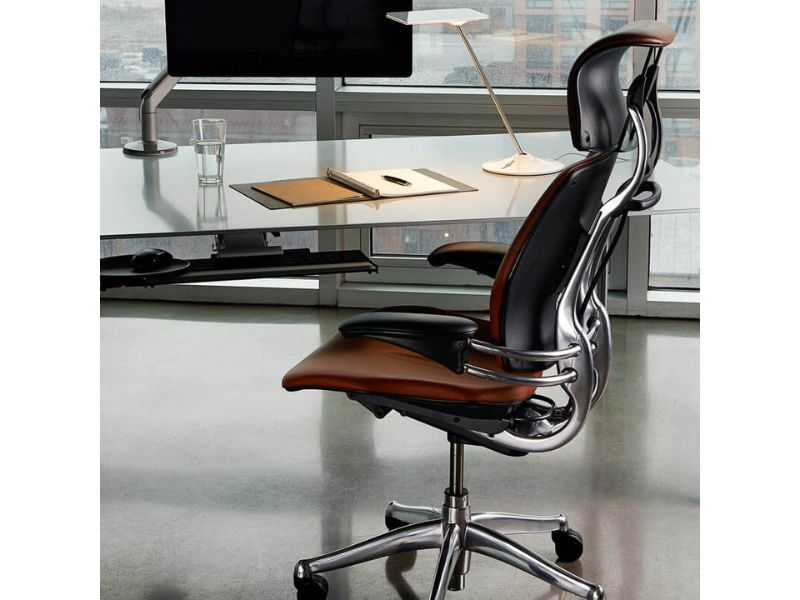 | Pros | Cons |
| --- | --- |
| Excellent ergonomic design | Pricey |
| Self-adjusting recline mechanism | Limited customization options compared to some competitors |
| Comfortable and supportive seat | Armrests could have more adjustability |
| High-quality build |   |
Investing in the best office chair for long hours can make a lot of difference in your productivity. Our list of the top 7 ergonomic chairs offers a good mix of functionality and comfort. However, it's essential to understand that a sedentary work and lifestyle comes with many different health problems.
You must alternate between sitting and standing during work, which is why we highly recommend checking out standing desks. They not only allow you to stay active but also help you maintain the perfect eye level, which can alleviate neck stiffness and back pain.
2. 10 Tips for Maintaining Comfort and Well-being During Prolonged Sitting at Work
Prolonged sitting at work can lead to various health issues, including poor posture, back pain, and decreased productivity. Here are some tips to help you stay comfortable and maintain your well-being while sitting for extended periods:
Maintain good posture
Sit with your back straight, shoulders relaxed, and feet flat on the floor. Avoid slouching or hunching over your desk.
Ergonomic setup
Ensure that your workstation is properly set up. Adjust your chair height, desk height, and monitor position to promote good posture and reduce strain on your body.
Take regular breaks
Stand up and move around for a few minutes every hour. Set reminders or use productivity apps to help you remember to take breaks and stretch your body.
Stretching exercises
Incorporate simple stretching exercises into your routine. Stretch your neck, shoulders, arms, back, and legs to relieve muscle tension and improve circulation.
Use an adjustable chair
Invest in an ergonomic chair that provides lumbar support and can be adjusted to fit your body properly. These best chairs for long hours will help reduce strain on your back and promote better posture.
Sit on an exercise ball or active sitting cushion
Consider using an exercise ball or an active sitting cushion as an alternative to a traditional chair. These options engage your core and encourage active sitting, which can help improve posture and strengthen your muscles.
Stand or use a standing desk
Switch between sitting and standing throughout the day. Use a standing desk if available, or improvise by elevating your workstation using a sturdy box or stack of books.
Engage in desk exercises
Perform desk exercises like leg lifts, desk push-ups, or chair squats to keep your body active while sitting.
Stay hydrated
Drink plenty of water to stay hydrated, as it helps maintain overall well-being and prevents fatigue.
Customize your workspace
Personalize your workspace with items that promote comfort and relaxation, such as a cushion for your chair, a footrest, or a small plant.
Remember, it's essential to listen to your body and find a balance between sitting and movement. Incorporating these tips into your daily routine can help minimize the negative effects of prolonged sitting and contribute to your overall well-being at work.
3. Ergonomics - The Need for Comfort
An office ergonomic chair ensures that you have a comfortable posture while working.  On offer are higher comfort levels through adjustable backrests, armrests, backrests, neck rests, and seat height.  This is based on the fact that each user has a different body posture and height. An ergonomic office chair must provide each user high adjustability to suit their needs. Guidelines prescribe how you should sit, where your arms should be while you work at a computer and how you should place the wrists for maximum comfort. If you are looking for a 24 hour office chair, do read our selection.
Not only will the best office chairs for long hours keep you comfy for the whole day, but they will also last for many years. It's hard to overstate the importance of choosing the correct office chair, considering the huge damage a bad one can do to your general health. There is no way to test a desk chair for a few seconds and be certain if it fits as you can with shoes.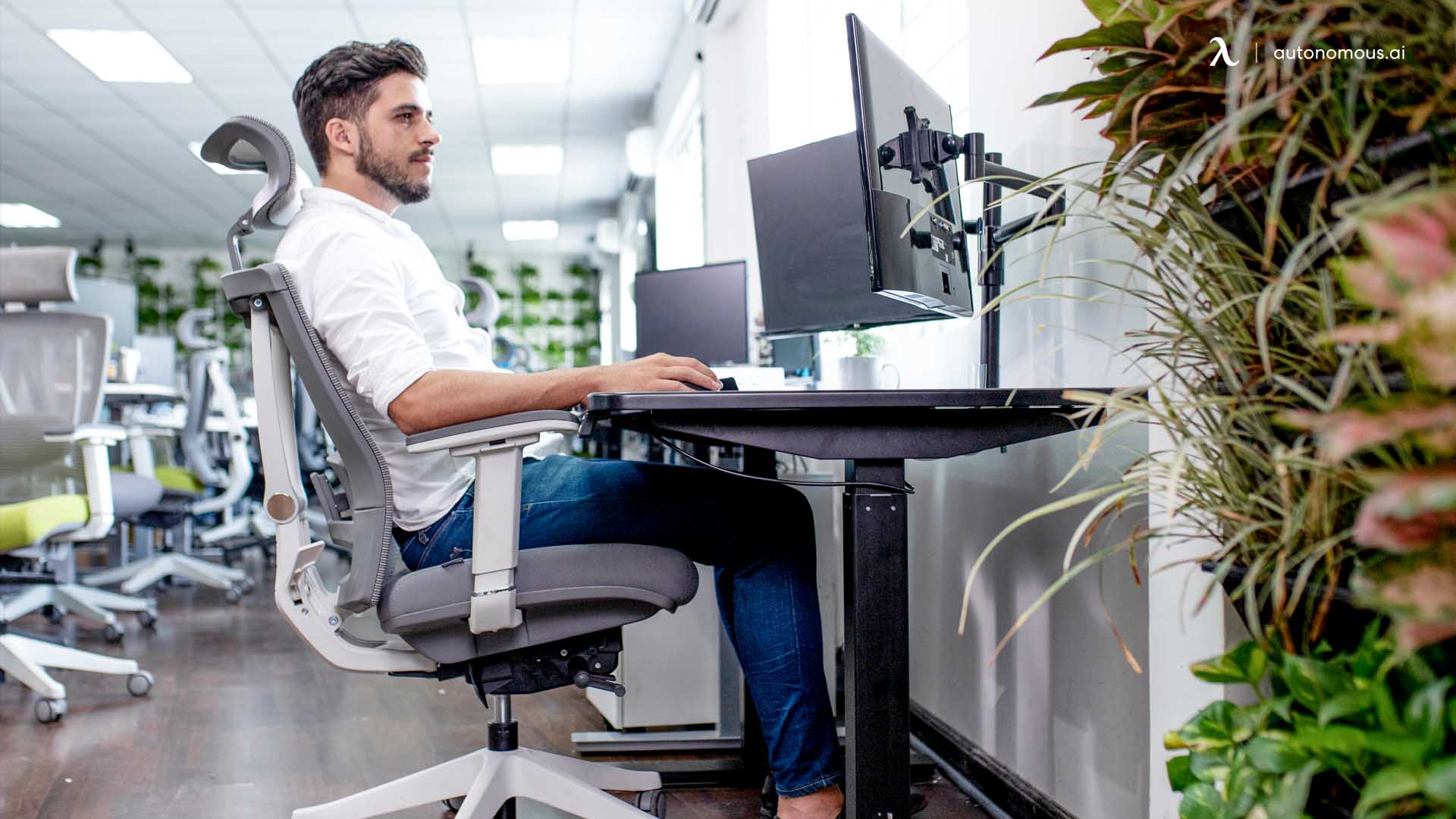 Therefore, you must choose athe most comfortable computer chair for long hours with ergonomic features that you can personalize and alter to your preferences to address this problem. Your armchair needs to serve you instead of the other way over. And besides, there has been a significant increase in the demand for ergonomic office chairs which can offer high levels of convenience for extended periods.
That's because we spend a lot of time sitting in our seats nowadays. Considering that you must sit for six to eight hours each day at your job, purchasing an ergonomically designed computer chair is a wonderful method to keeping good health.
4. What Features Should a Good Ergonomic & Comfortable Chair for Prolonged Sitting?
Seat height
The most comfortable office chair for long hours should be able to be adjusted in height easily. It is best to use a comfortable chair for long sitting with a pneumatic height adjustment lever. Most people will sit comfortably at a height between 16 and 21 inches off the floor. Having one's feet on the floor, thighs horizontal, and arms at the same height as the desk, the user can have their feet on the ground and their thighs horizontal.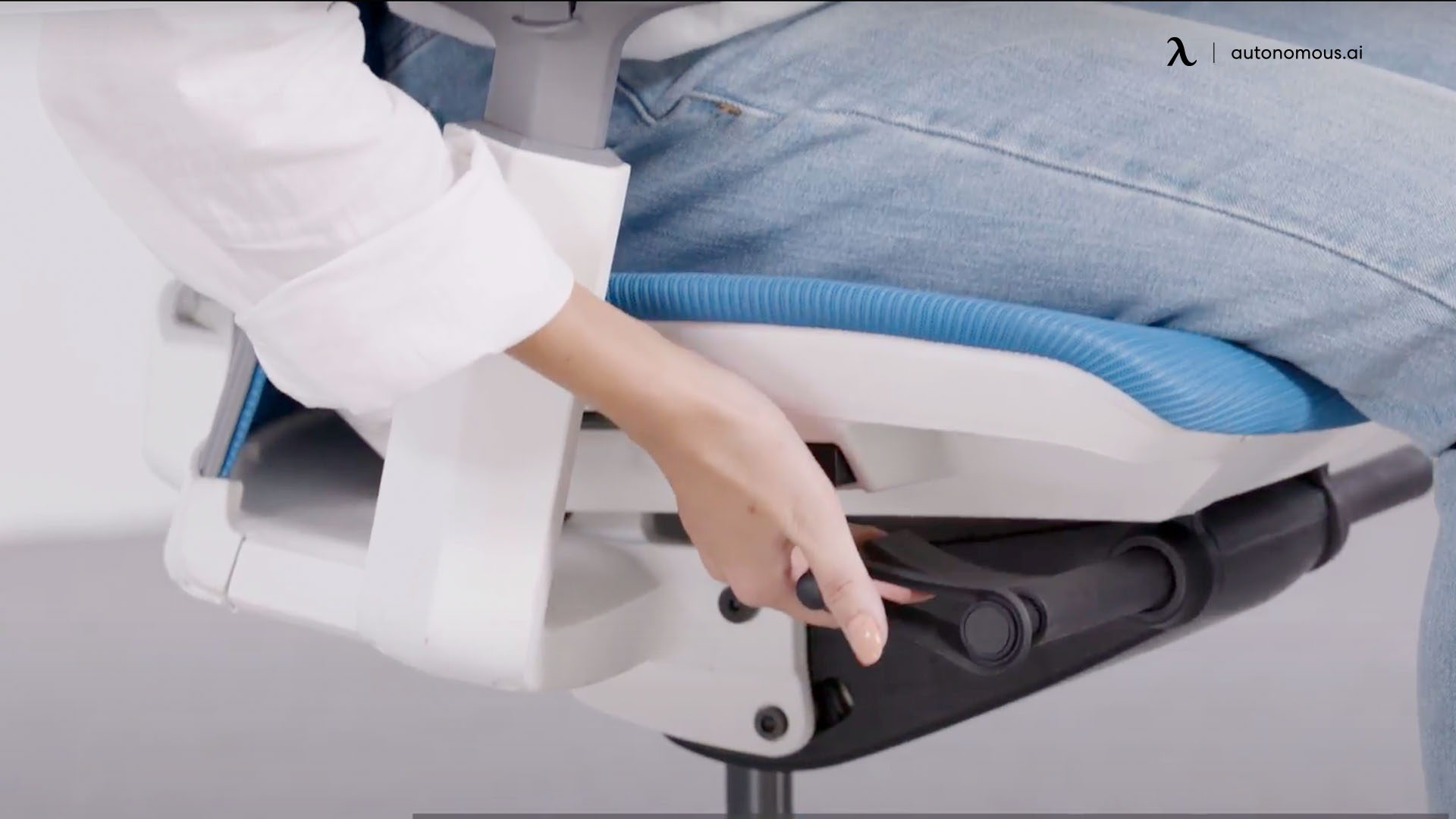 Seat width and depth
The most comfortable office chair for long hours of sitting should have enough depth and width for any user to sit comfortably. The standard seat width is between 18-20 inches. The depth of the ergonomic office chair for long hours of sitting should be sufficient for the user to sit with their backs flush against the backrest. You must separate the knees from the chair seat by 2 to 4 inches. The best chair for long hours of sitting all day can tilt forward or backward.
Lumbar support
The most comfortable long hours sitting office chair is one that provides excellent lower back support. A lumbar curve leads to slouching and strains the structures in the lower spine when you sit for extended periods without support. Ergonomic chairs should have lumbar adjustments so the lower back can be adequately supported in its inward curve by the seat.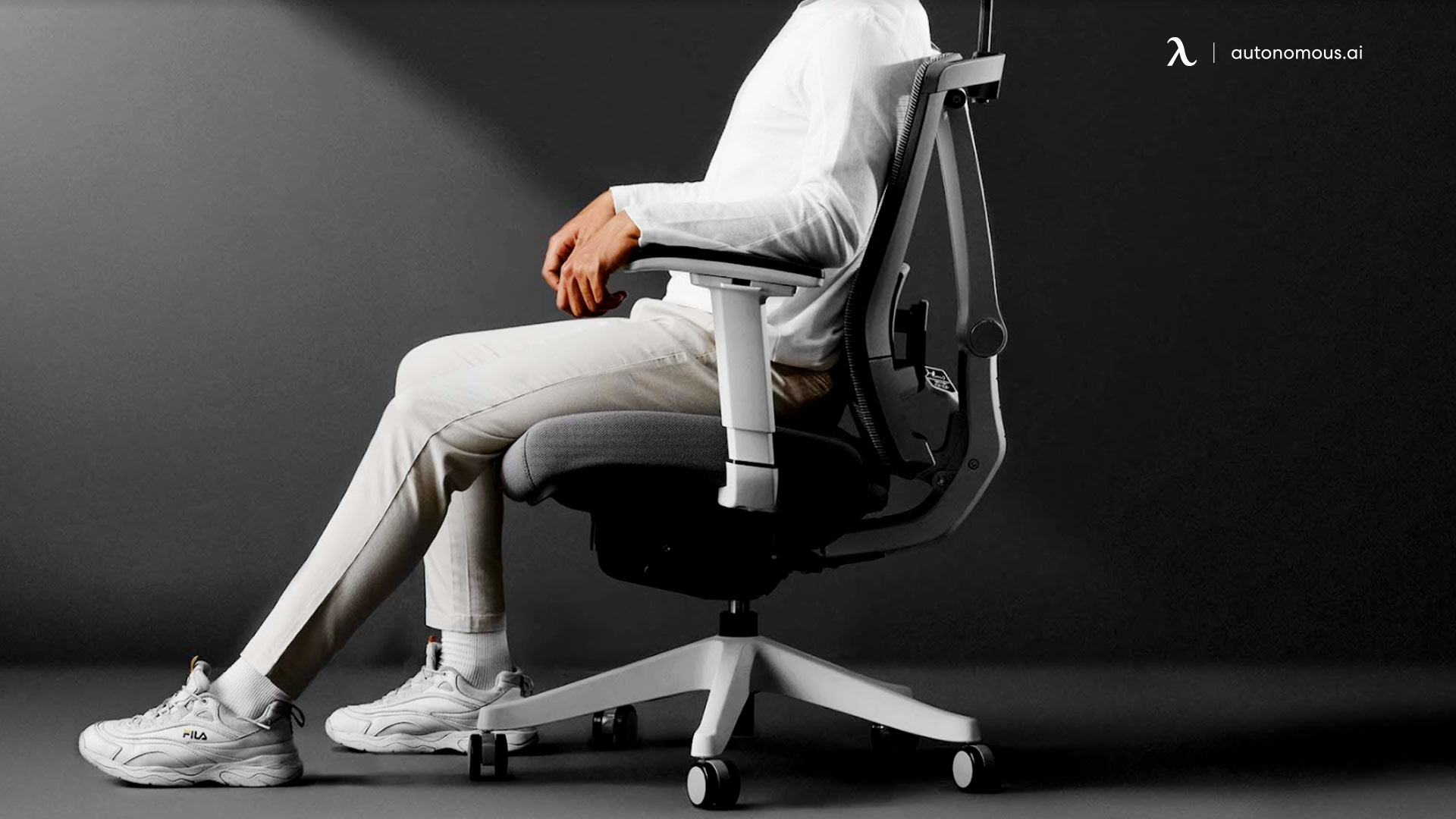 Backrest
It is recommended that the backrest of an ergonomic comfortable chair for long sitting be 12 to 19 inches wide. Backrests should be adjustable in height and angle if they are separate from the seat. Again, the spine should be supported naturally, especially in the lumbar area. The backrest of a reclining office chair should be adjusted both forward and backward if it has the seat and backrest as one piece.
Seat material
For a tall office chair to be comfortable for extended periods, it needs enough padding on the seat and back. In comparison to a harder surface, a cloth fabric that breathes is preferred.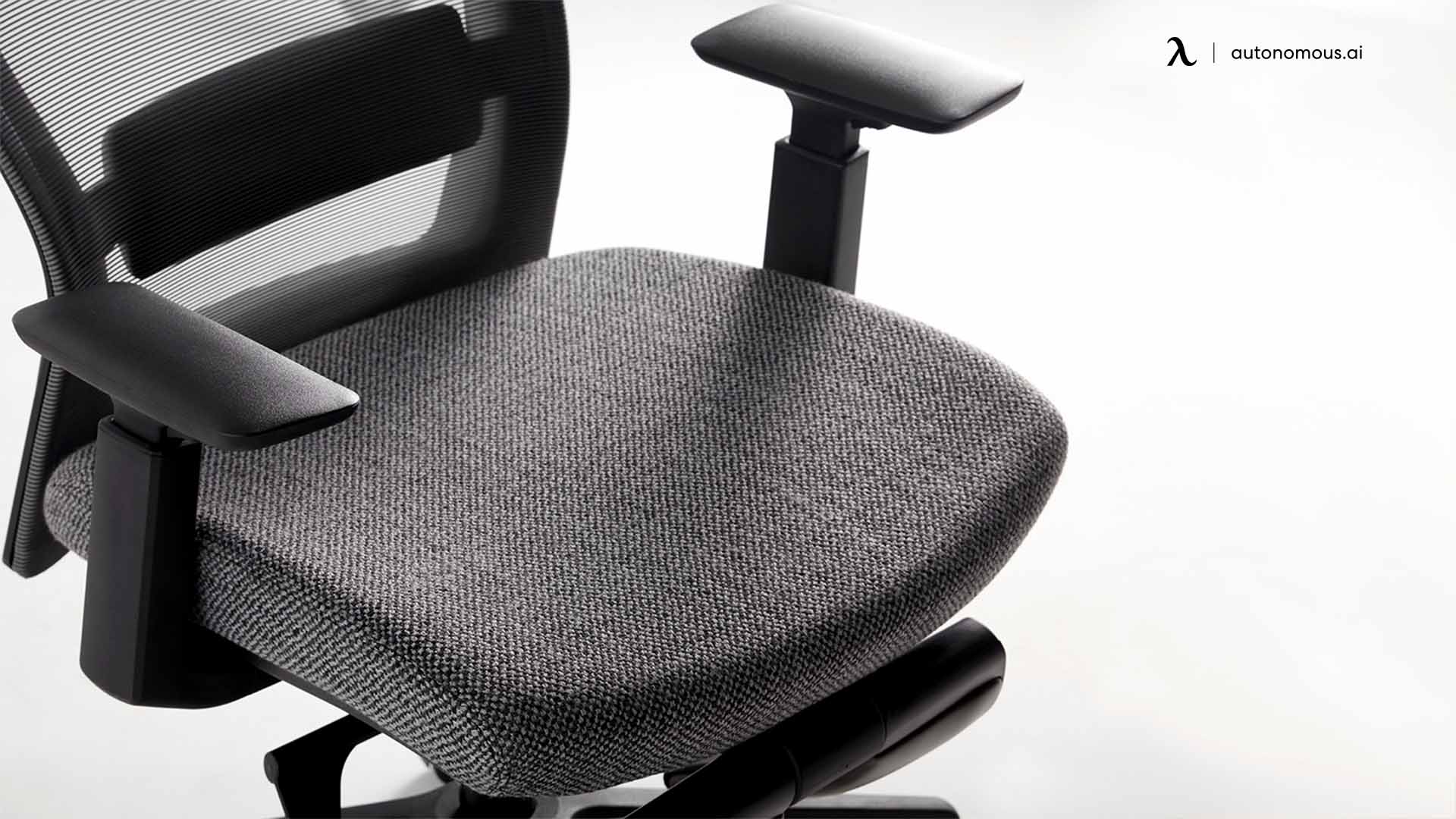 Armrests
Chair armrests should be adjustable in office chairs. Users should be able to rest their arms comfortably and relax their shoulders. While typing, forearms should not rest on the armrest, and elbows should rest lightly on the lower arms in the best chair for lower back and hip pain.
Swivel
The user should be able to efficiently adjust the position of a conventional style or ergonomic chair so that you can reach different desk areas without strain.
Recline function
The best chair to sit for long hours cannot miss this feature. With an adjustable backrest, you can position it in a way that will specifically support the user's natural spine position. You can take advantage of this feature throughout the day to allow your backrest to take some of the weight from your upper body, thereby lessening the pressure on your discs and muscles.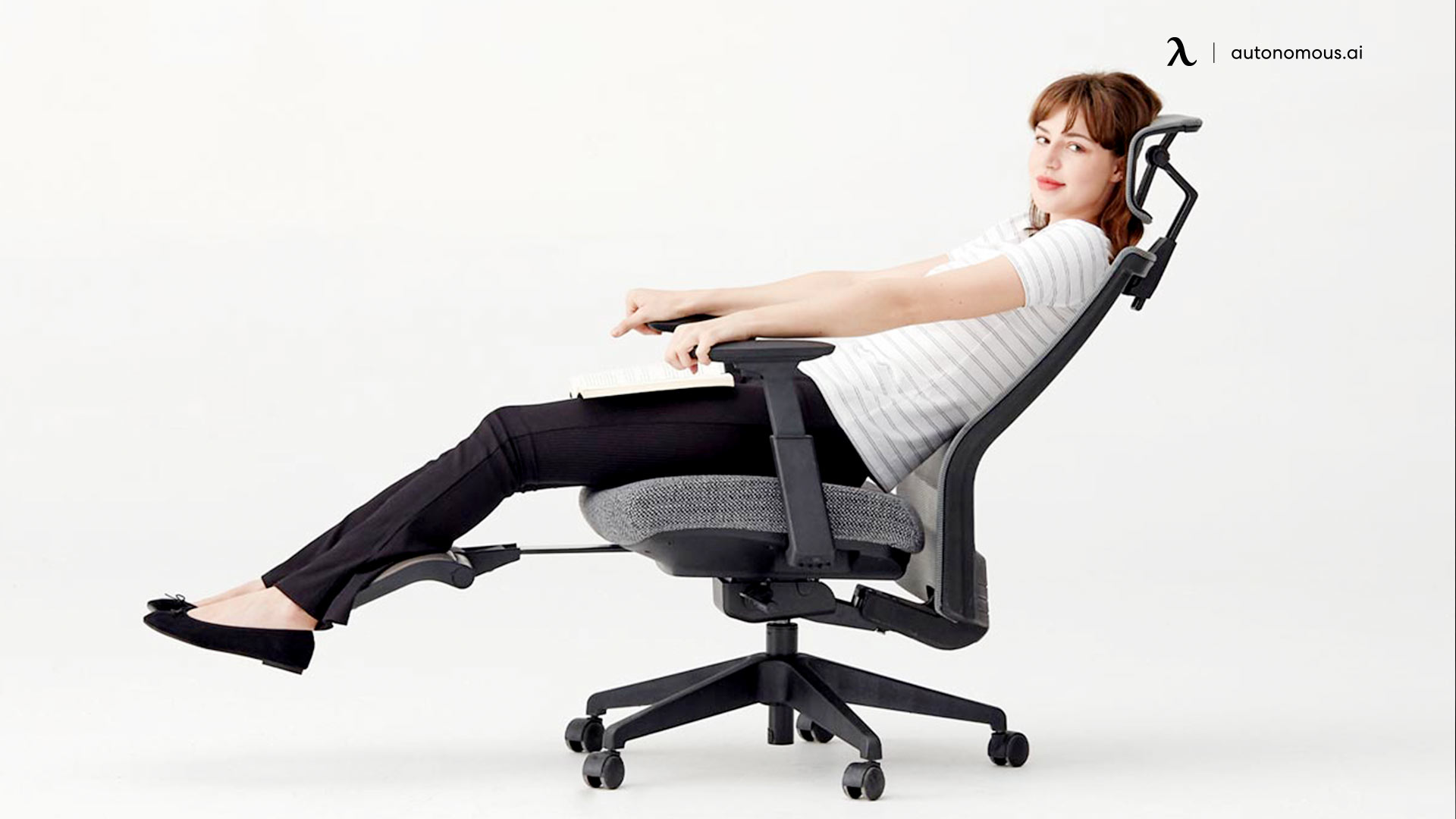 5. FAQs
What is an eight-hour chair?
Office chairs differ significantly from task chairs in terms of ergonomics. For ergonomics and comfort, task chairs are often designed with back pain sufferers in mind. A basic ergonomic comfortable chair for long sitting typically comes with height adjustments, back tilts, and swivel bases, but they are usually fixed in design besides those features. A task chair will have swivel and tilt features as well as height and depth adjustment. The armrests and lumbar support will also be adjustable.
There are generally high backrests on office chairs, but they don't always provide lumbar support. Depending on their size, task chairs can have either a mid-height back or a full-height back, and sometimes they are designed with a separate headrest and neck rest. You should pick the one that best suits your personal preferences, but a task chair with a full-height back will offer the most comprehensive support.
How does a 24-hour chair work?
A 24-hour chair is ideal for call centers and control rooms as you can use it round the clock. Our comfortable desk chairs for long hours are designed to endure constant use in demanding offices so that they can handle the workload. Your workers will concentrate on their tasks with chairs made from quality materials with comfort in mind.
Can you sit in a mesh chair for a long time?
When you sit for long, the chair should be fully adjustable, have back support, and recline. You can find these features in a reclining chair. If you want to find a leather-wrapped ottoman with these features, look here. A recliner chair relieves stress by enabling you to recline your back. In light of this, mesh chairs are not as comfortable as other chairs, though they may help you sit for long. Seat pans that are filled with foam and have waterfall designs encourage different sitting postures.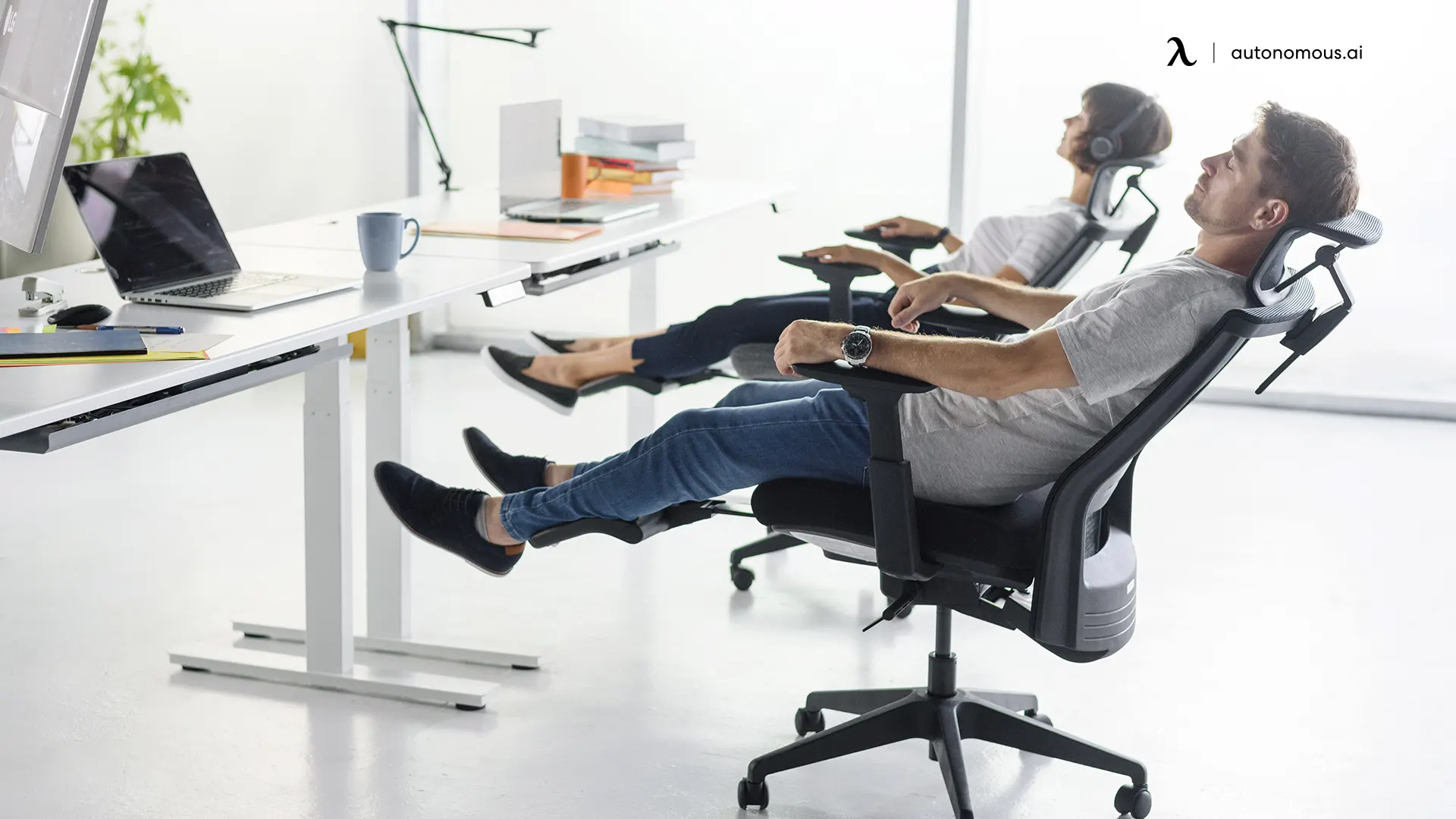 Can gaming chairs be used for extended periods of time?
Depending on your back health, some gaming chairs are awful, and some are great. The components underneath your seat will determine how bad your chair is for your back. Should you avoid gaming chairs? In fact, yes, you should if the chair quality meets your needs.
Likewise, if the quality of the seats is acceptable, a no would be the appropriate response. You will feel the most comfortable support when you sit in a decent seat. You will also achieve the correct body pose simultaneously. A decent chair allows you to keep your back straight and your hand ergonomically in place.
Furthermore, it allows you to maintain a straight head. The purpose of a gaming chair is to keep gamers active by keeping their lives inactive. For the most part, such chairs are ergonomic and comfortable.
Best gaming chairs are used by many sectors of society today. Despite the benefits gaming chairs provide, students, professionals, and general computer users prefer them.
Do I need to sit on cushions?
Using a cushion, you distribute body weight effectively, improve your posture, and ensure your chair feels more comfortable. People often suffer from joint pain, back pain, as well as muscle aches when sitting in a chair without supportive cushioning.
The chair you use should be comfortable. The cushion on a lousy chair won't make it good. Every hour, be sure to take a rest break and exercise. When you have lunch, go for a walk. Your workstation and your chair should both be appropriately configured. Then you can consider an ergonomic cushion once you have taken care of all the basics. To find the right cushion for you, you will need to try several different ones. A correctly set up workstation might not require a cushion.
Summary
To wrap up, as you work long hours, do remember to take frequent breaks to manage your health and back. The most comfortable office chair for long hours is still a conventional office seat, such as those found in office equipment shops or at your business premises. It includes everything you could expect from an office chair, a seat, backrest, and base.
There are a variety of options for additional features like armrests, rear seats, and customizable back support. The many features or functionality you receive from the most comfortable desk chair for long hours will eventually be determined by the precise model you choose. Pick the best office chair for long hours of sitting that you feel will meet your needs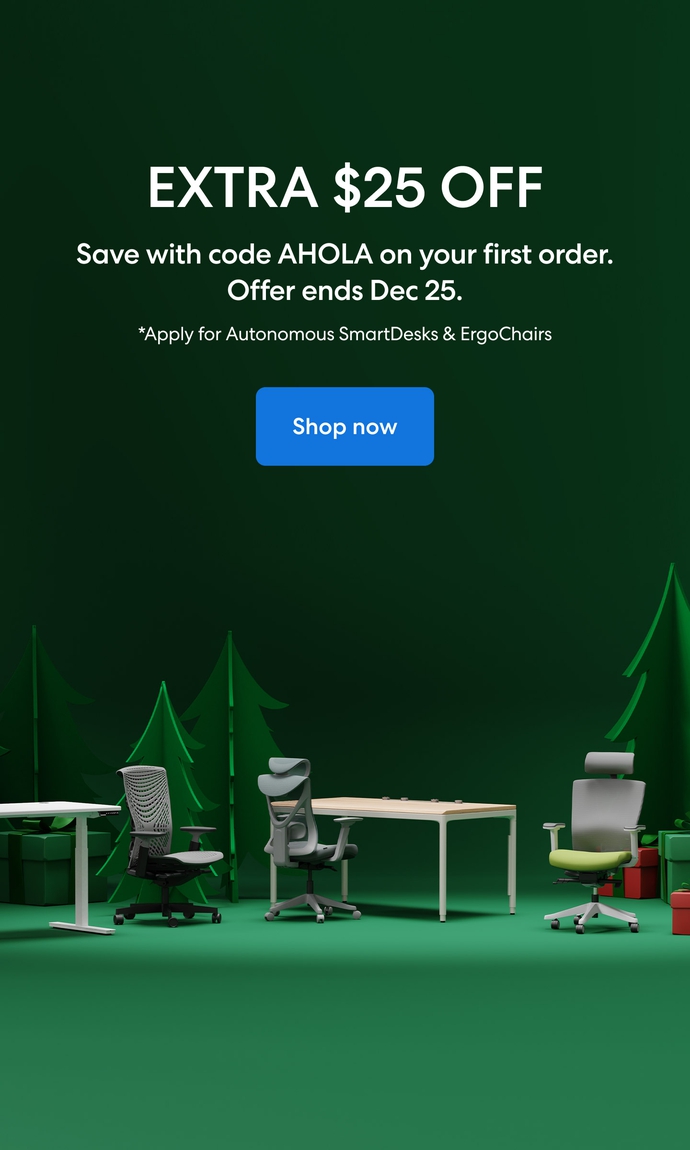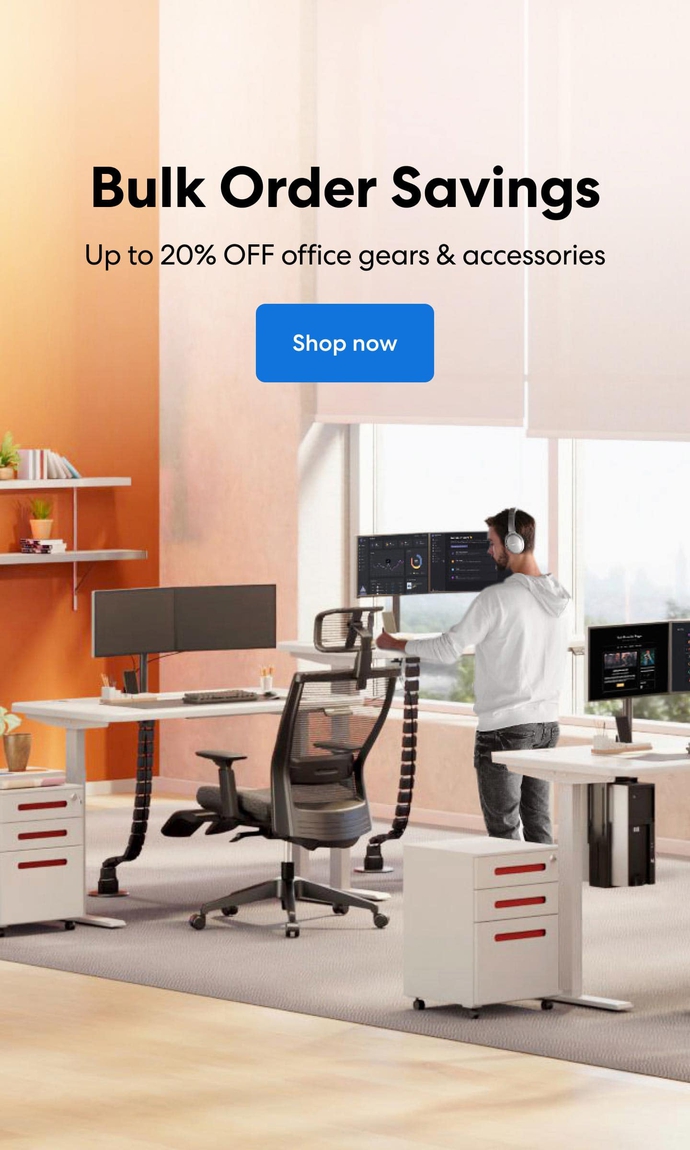 Subcribe newsletter and get $100 OFF.
Receive product updates, special offers, ergo tips, and inspiration form our team.