Workplace Inspiration
10 Mini Garden Sheds For Outdoor Living & Working

Autonomous
|
Nov 9, 2022
984 Views
Nowadays, the majority of individuals either work remotely or in a hybrid capacity. To be productive, you need to be in a peaceful setting. This seclusion is provided by a home mini garden shed. You can discover several remote working-friendly pods or office garden sheds in this article to think about for your workspace. The well-known outdoor office shed is now one of the greatest options to consider if you want a specialized workspace for working from home. You may get several advantages from these pods, they come in different designs, and more. You can also go for a small garden shed DIY along with backyard office kits.  
Top 10 Mini Garden Shed Ideas and Options
1. Autonomous WorkPod
With this soundproof office in the garden, you have the pleasure of hearing what you are thinking. You feel as if you are outdoors thanks to the pod's floor-to-ceiling glass door, which eliminates your dread of confined quarters. Since it is simple and enjoyable to set up, you would not need contractors to construct it.
2. Autonomous StudioPod
It is a new multipurpose room from Autonomous that can be placed in your backyard called the StudioPod. With this backyard studio, you can pretty much use it for whatever you can imagine, whether you want a backyard studio for work or gaming, or a prefab studio for working out.
3. Autonomous Pod
The Autonomous Pod is one of your greatest selections if you're searching for a wooden home office shed. You have enough room in this office shed to build a cozy workstation.
4. Thinktanks Compact Office Pod
This Pod seamlessly integrates into your garden, blocking all outside noise and being unaffected by inclement weather. There is enough room for a desk and chair configuration and a bookshelf.  There is already an AC and fan; there is no need to install them. 
5. A-Frame Home Office Shed
The A-Frame Shed is the best option if you want a prefabricated office building that resembles a home. You feel like you are in your main home while you are in the shed. It is a secure environment for you to work because of its privacy and security. 
6. 8 person Backyard Office Cabin
This is an ideal setup of outdoor space for groups of 6-8 individuals and built cooling systems and fans so that you can take it easy and focus on your work. The highest quality acoustic sound panels were included into the pod's construction to ensure that all conversations, video chats, and phone calls stayed inside the capsule. 
7. Igloo Pod
You probably have an idea of what this one looks like based on the definitions of an igloo and an outdoor office pod. The typical igloo dome form is made in this case using a transparent design. 
8. The Cozy Mini Pod Office Shed
Are you seeking a welcoming and comfy shed for your home office? Well, this configuration is the best option. Although more expensive than some of the other items on our list, it provides you with all the comfort and relaxation you need for work. 
9. Backyard Office by Inoutside
The sliding glass doors at the Backyard Office have black steel frames. It also features a number of windows, which enables you to use natural light sources when working throughout the day. This is one of the best small gardens shed interior ideas. 
10. Multipurpose Office Shed
This kind of modular office shed has a number of contemporary features. The shed has ample room for your office supplies. Additionally, it has space for a tiny kitchen or bathroom. The fact that this house pod has a nice roof and other facilities is a plus.
Some Pros and Cons Of a Mini Garden Shed
Pros Of a Mini Garden Shed
Reduced Weather Effect
Whether you live in a region with freezing, wet winters or blistering, hot summers, the most apparent advantage of an insulated office garden shed along with small garden shed kits is decreasing the impact of the severe weather on whatever is within the shed.
Comfortable Setting
In order to perform at your best, comfort is a necessary component of a productive workplace. In your privacy pods you will not only have comfort but also the privacy you need.
Setup of a Permanent Office
You may find a year-round answer to your home office demands in a mini  garden shed with all the amenities. This way, you won't have to lug your technology about all day or all year. 
Cons Of a Mini Garden Shed
Relatively Unprofessional
If you sometimes have clients or employees visit your business, a nice shed in your backyard may not project the same level of professionalism as a purpose-built office with conference rooms.
Visitors or staff could not be permitted
Because this is a "commercial activity," which some residential neighborhoods do not permit, you may not be allowed to have customers or staff come to your backyard office based on your local planning/zoning rules.
Must-Have Office Items In Your Mini Garden Shed
Ergonomic Chair
Not many people are aware of the everyday benefits that ergonomic seats may provide. One of the essential pieces of workplace equipment is this. These seats help you maintain good posture and avoid back problems and are an essential part of your small yard shed ideas.
Ergonomic Desk
Remember that a standing desk is one of the most essential pieces of small yard shed ideas to buy whether you want to work from home or in an office. The optimal posture for your body while working is standing up at these workstations.
Dual Monitors
Dual monitors are among the most crucial components. While they may appear unneeded, owning them will save you a lot of time. This is due to the fact that using two monitors allows you to multitask and supports doing so.
Most Asked Questions
What Is a Mini Garden Shed?
In essence, a backyard office shed or a small DIY garden shed - also called a backyard working-from-home shed is a tiny, enclosed place that you may use to do business from home. Many individuals opt to construct it from scratch, while others decide to purchase prefabricated pods. 
Why Use a Mini Garden Shed? 
A small garden shed DIY is very practical for many reasons, and they have gained increasing notoriety as hybrid work has gained popularity. These days, hundreds of employees work from home, and if you wish, you may simply join them! 
How Are Mini Garden Sheds Beneficial?
Many individuals consider having their own dedicated workplace or a prefab accessory dwelling unit in their garden to be a great good thing since it increases productivity and gets rid of their awful commute! And there are undoubtedly a lot of benefits to it. So collect your small garden shed kits now.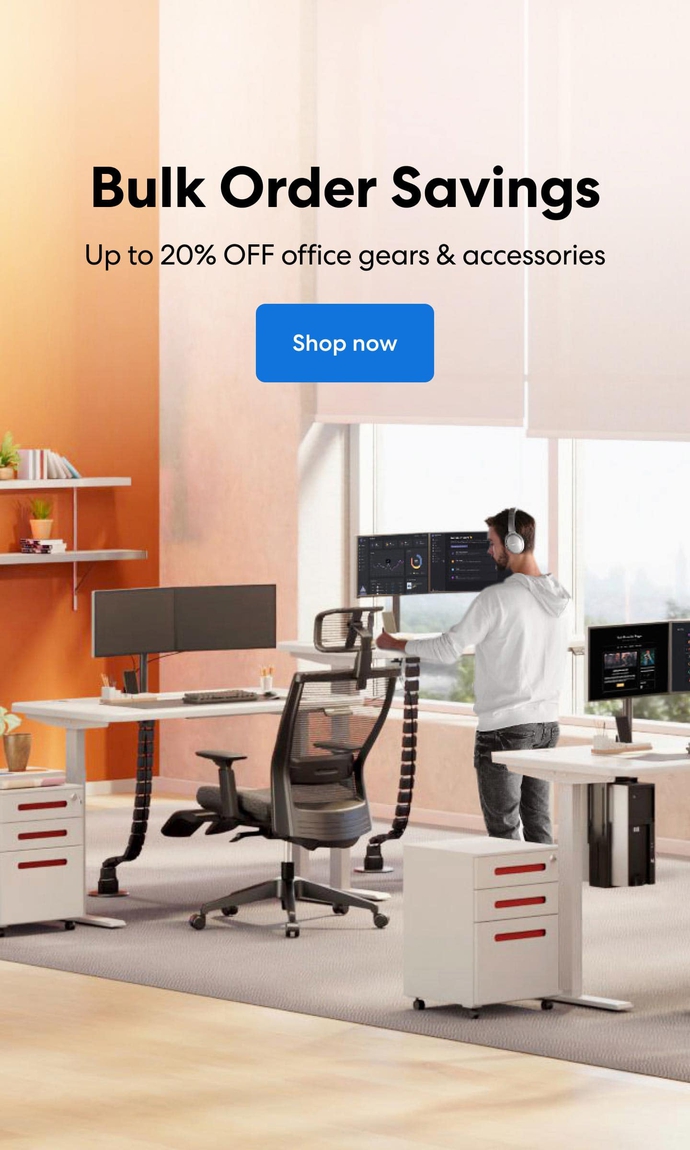 Subcribe newsletter and get $100 OFF.
Receive product updates, special offers, ergo tips, and inspiration form our team.