Ever since we started working from home, there have been many ways in which we realized how our homes lacked a proper work environment. Probably the biggest challenge one had to experience while working from home is the limitation of resources. Not only does this affect employee productivity adversely, but it is also a major reason for stress among employees.
However, with the world moving forward, many organizations are still up for remote works considering the benefits of WFH. But to achieve the optimum level of productivity, it is important to consider a few things. This means that home offices should have all the right facilities that create a motivating environment.
This includes the right gadgets, technology, connectivity, and a proper lighting setup. A minimal LED corner lamp has been the center of attention lately because of how well a minimal floor lamp corner suffices various needs at home.
And choosing a modern LED corner floor lamp for home office setup never disappoint; hence below, we will name the top ten minimal corner floor lamps for your home office.
1. Benzara Floor Lamp
Benzara Floor lamps are made and known for their modern take on vintage design; hence for people who love a little design in their home offices, this Benzara floor lamp will do. It has many features that offer you to fall in love with this product, and one of the qualities is its industrial design. The floor lamp has an adjustable lamp shade that turns 360 degrees, so you won't have to move the lamp frequently.
Moreover, with this floor lamp in your home, you can observe an effective decrease in electricity bill, all thanks to its energy-saving 12W LED bulb. The floor lamp also has an all-black finish; hence it complements most office and home themes.
2. Luna Floor Lamp
The Brightech Luna floor lamp is also popular among users for many reasons. Firstly the company name grants credibility to this product, and secondly, the powerful 800 lumen light bulb becomes the star of the room. Ideal for nighttime reading or office work, the lamp fits communal living space and home offices.
The weighted metal base also makes it ideal for homes with kids, so the lamp doesn't topple over. The footswitch makes the operation easy, and the energy-efficient LED bulb keeps the electricity consumption to the lowest bound. We also admire the three-year warranty offered by the product.
3. Sphere Floor Lamp
Unlike common lamps, the Brightech Sphere floor lamp is one of a kind in its design. The modern slim profile exudes classiness for any home and even a professional workspace. The great thing about those two tiny spheres is the warm, diffused light that is comfortable enough for bedtime reading and bright enough to keep your eyes comfortable.
Frosted glass bulbs are yet another feature, and the brass finish has made this product durable for years. It also comes with a long 5-year warranty.
4. RBG Floor Lamp
Color-changing minimalists LED corner floor lamps to have something fascinating about them; the same is the case with this RGB corner floor lamp. The RGB floor lamp is all style and comfort especially made for gamers who don't want too much brightness in their gaming den.
You get the chance to choose between single and double illumination, and that's a feature we all love. This lamp has more than 1 million colors and 300+ multi-color effects. The convenient remote control is also very easy to use.
5. Logan Floor Lamp
Talk about modern products for modern workplaces, and Logan floor lamp tops the list for many reasons. We love the solid marble base with a contemporary design for two reasons. First, the marble look gives a fine touch to a simple product such as a lamp and secondly, the marble base provides extra strength and stability to the entire structure.
The lamp reduces eye strain and similar headache issues, a common complaint in the workplace. Another great thing about this Logan floor lamp is the foot pedal which makes its operation as easy as possible, so one doesn't have to bend down and press the switch manually.
6. Brightech Sky Floor Lamp
For people who love the minimalist design but are afraid to fall into the basic line, brightech has the perfect solution. This Brightech minimal LED corner lamp is the greatest floor lamp for every area in your house, thanks to its brilliant, pleasant glow, immobility function, and versatility.
The minimal LED corner lamp appears to be much more solid in person than it appears in the images. With a simple top and a very heavy base, it's well-balanced. This compact lamp isn't a frail little thing. So people with little kids in their home, this is the product for you.
7. Brightech Madison Lamp
The lamp comes with a simple classic fashioned shade in two colors: creamy white for a smooth, soothing effect or black and white for a striking modern design. A metal arm holds the shade and bends gracefully before running straight down to meet the "base."
A two-tiered table with black wood serves as the foundation. Its two levels provide you with plenty of room to store your books, periodicals, and CDs.
8. Swoop LED Floor Lamp
Is this a minimal LED corner lamp for your reading time, kids' study place or work adventures? The Swoop LED floor lamp has an all-rounder design, and we love that about beauty. Manufactured by famous one-of-a-kind lamp manufacturers, brightech has come up with this black and gold fascinating piece of LED Floor lamp. The slight curve adds to the aesthetics, but it is also angled to give you the perfect illumination level.
9. Brightech Sparq Lamp
The Brightech Sparq minimal LED corner lamp has a unique crescent form that arcs over your shoulders to illuminate the open pages evenly. Its height can be adjusted between 47 and 66 inches until it reaches the ideal distance for your activity.
10. Lepower Tripod Floor lamp
This straightforward design is appropriate for mid century modern decor and a variety of other home décor styles. It's built of high-quality wood and has a beautiful linen lampshade.
The modern floor lamp emits a lot of light evenly distributed throughout the space. The linen diffuses the light, preventing glare and providing a mellow, pleasant glow to the lamp.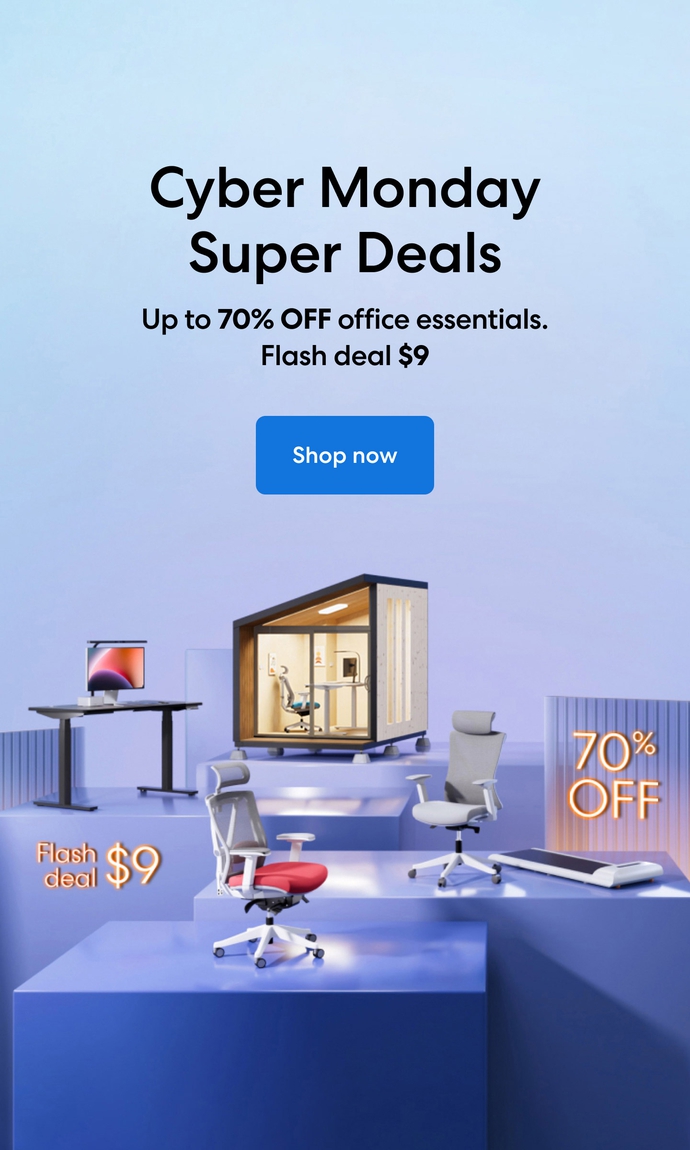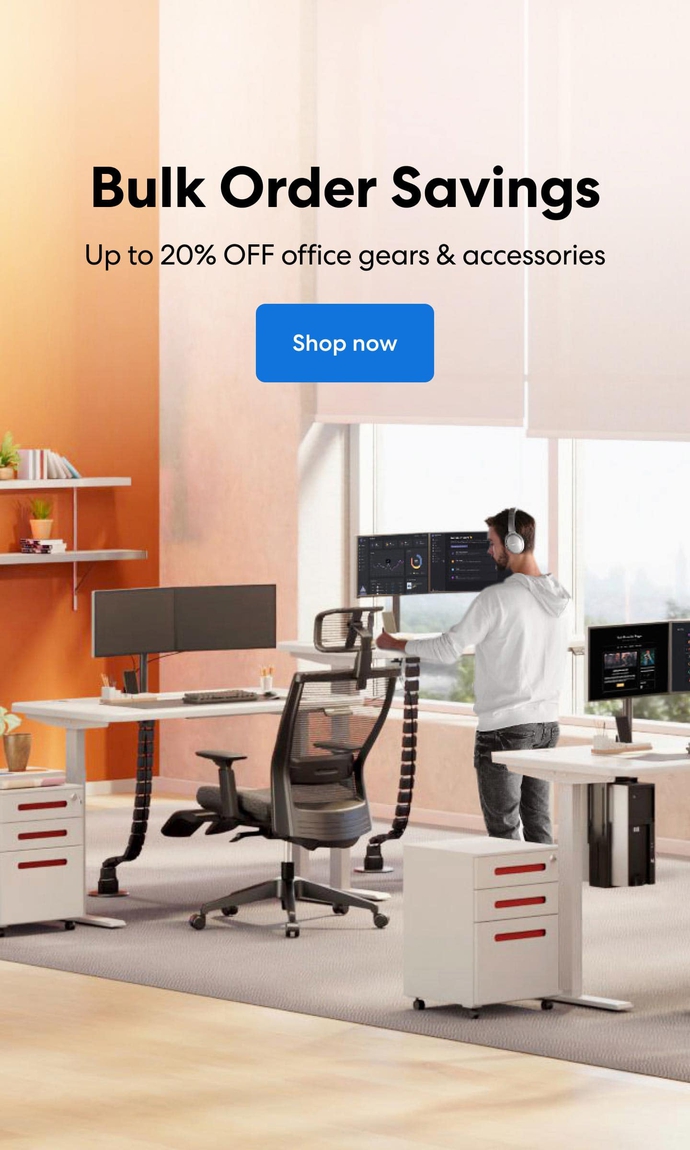 Subcribe newsletter and get $100 OFF.
Receive product updates, special offers, ergo tips, and inspiration form our team.