Smart Products
10 Modern Executive Chair Options for 2023 You Should Buy

Autonomous
|
Feb 2, 2021
4,030 Views
An executive chair can be defined as a premium office chair with a tall backrest. It provides support to the entire body. Adjustments have been made to the design of these chairs over the years, making them more ergonomic and convenient for use. Adding in additional ergonomic features such as adjustable height, adjustable armrests, and lumbar support systems allow for the chairs to provide users with even more support and work for extended periods of time. This being said, what is the best modern executive chair?
Pros and Cons of having an ergonomic modern executive chair
Choosing the best modern executive desk chair can be difficult due to the many options and variations available to you. Many of the options have different features and designs that could sway you to choose them over the others. Some have mid-century modern executive chair designs, whereas others are sleeker. The one that you choose depends entirely on your personal preference. However, before we begin, here is a pros and cons list of having an ergonomic modern executive chair.
Pros of having an ergonomic modern executive chair
Ergonomic chairs help support your back, neck, and hips.
Most of these chairs are not big and bulky, so they are great for any type of office space.
These can save your physical health, in the long run, if you find yourself sitting for multiple hours out of your day.
Cons of having an ergonomic modern executive chair
It can be hard to find budget-friendly options.
These chairs, if not already assembled, can be challenging to put together.
Now that you understand how these chairs are beneficial to you, we move on to our top 10 selections made just for you. Here are the 10 best modern executive office guest chairs that you should consider purchasing in 2022.
Top 10 Modern Executive Chairs
1. Autonomous ErgoChair 2
This modern executive chair - ErgoChair 2 is considered to be the best option available. This black ergonomic chair incorporates a flexible lumbar support system. This means that the user is in total control of how much support they receive from the chair. Customization is a major feature, and this chair is perfect for that.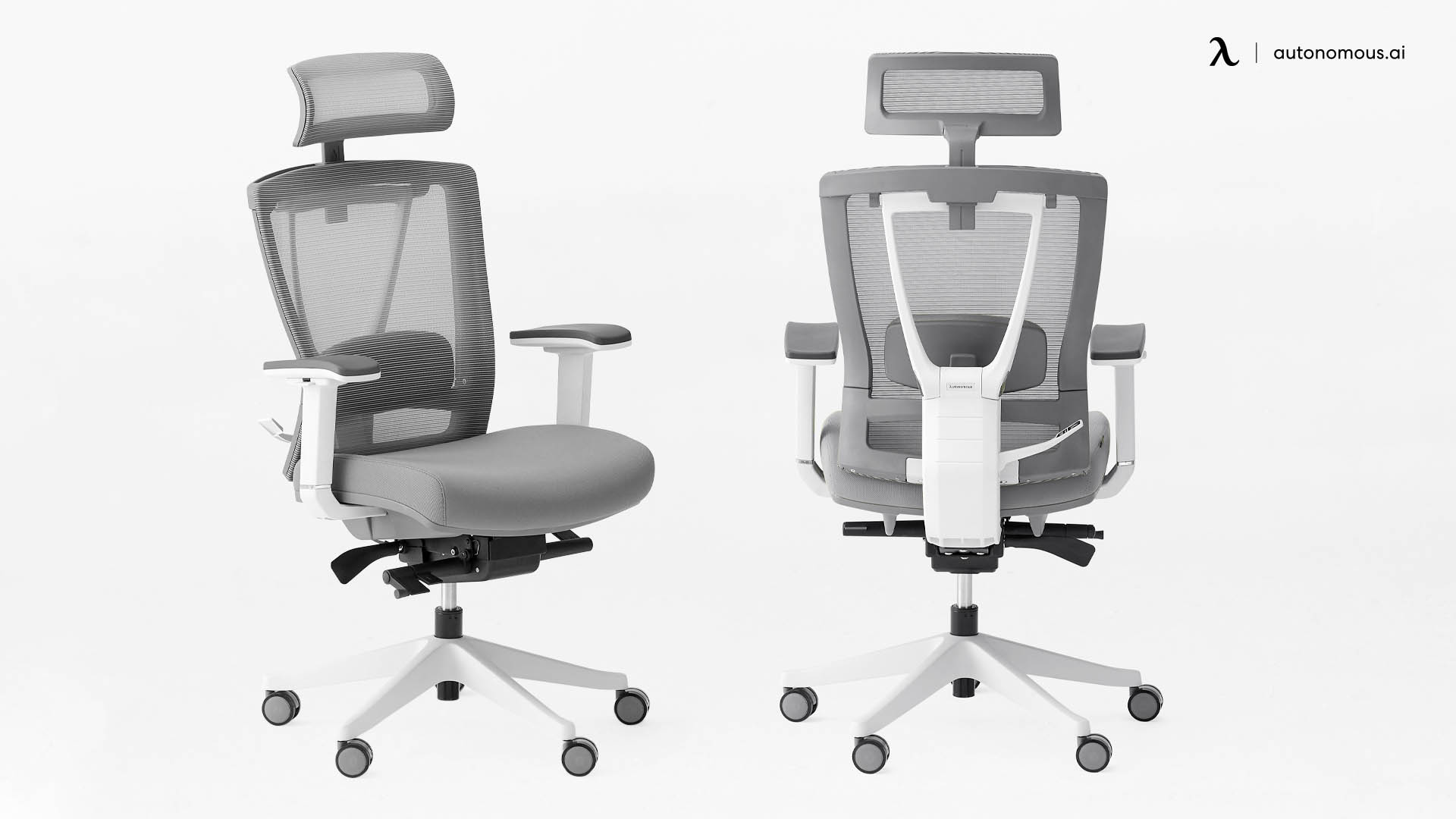 2. Autonomous Kinn Chair
The Kinn chair is an ergonomic modern executive chair that is made with TPE material and incorporates a unique fishbone design. This modern executive chair helps to correct the user's posture and promotes good back health. This chair has an optimal support feature included in its design that alleviates the back pain of the user, all while looking extremely stylish and allowing you to feel like the boss.
3. Autonomous MyoChair
This modern executive ergonomic chair - MyoChair provides users with the ability to recline, which is a feature not offered by many other chairs on this list. The chair also provides great comfort and promotes good back health. Incorporated into the design of the chair is an auto-balance mechanism that adjusts in a very simple and effortless way. The chair also has features such as a lumbar support system, adjustable armrests, and a headrest. These features help to relieve back pain in both the upper and lower back while also correcting one's posture.
4. Zipcode Mesh Chair with Lumbar Support
The Department of Labor has many ergonomic guidelines set in place. The Zipcode ergonomic computer chair complies with all of these to make it one of the most comfortable modern executive chairs available. This chair is a cheaper option with a lumbar support and a backrest shaped according to the spine's natural curve. By incorporating all these features, maximum support is provided to one's back, and back pain is relieved.
5. Tempur-Pedic TP9000 Mesh Chair with Lumbar Support
This chair incorporates memory foam into its design, and in doing so, provides added comfort for the user. This provides additional comfort, but it also allows the user to work for longer periods of time than they usually do. The chair also includes an adjustable armrest and seat height. This improves the ergonomics of the chair and provides support to the back of the user.
6. La-Z-Boy Trafford Ergonomic Chair Lower Back Pain Alleviation Device
This option is perfect for any individual who is of a bigger build or is taller than the average human. The chair is incredibly well-designed to accommodate a weight of up to 500 pounds. This chair also has memory foam incorporated into its design, helping to reduce lower back pain. A headrest is also included in this chair's design to provide support to the neck and upper back while alleviating pain.
7. Herman Miller Ergonomic Chair for Back Pain
This modern executive chair has a lumbar support as well as other plush ergonomic features. If you are looking for an entirely customizable device, then this is the most suitable choice for you. Among the flexible options on this chair is the level of back support offered, the chair size and seat angle, and the armrests. By providing so many adjustable features, the chair ensures the maximum comfort of any individual using the chair, no matter their personal needs.
8. Humanscale Freedom Task Swivel Ergonomic Chair for Back Pain
For any individual looking for an executive, ergonomic chair that has a cutting-edge and sleek design while also providing good back support and alleviation from back pain, this chair is an ideal option. The Humanscale ergonomic chair gains its ergonomic superiority by using the individual's body weight and physics to provide a perfectly balanced support system. The chair also has a seat and armrests that can be adjusted individually to one another, allowing the user to suit them perfectly to their personal needs.
9. Gabrylly Mesh Chair with Lumbar Support
This modern executive chair allows the user to have a much wider range of motion than that normally offered to them by other similar chairs. Not only does the chair have a great lumbar support system, but it also includes an adjustable headrest, adjustable armrests, and a seat height that can be adjusted to the user's preference. This chair encourages users to customize the ergonomics to their personal liking for comfort while also relieving back pain and fixing posture.
10. Haworth Zody Office Chair with Back Support
The design of the Haworth Zody executive office chair emphasizes function rather than form. This chair has a beautiful design; however, its main focus is on its ergonomic features and science. Its design is such that it provides back support by adapting to the spine's natural curve. This is done through the chair, making use of a simple pad that offers the support your back needs in a very subtle manner.
The Bottom Line
These are the 10 best modern executive chairs that are available to you in 2022. If you are looking for a chair that looks great while also providing you with the support and alleviation from pain, then you should definitely consider purchasing one of these in 2022.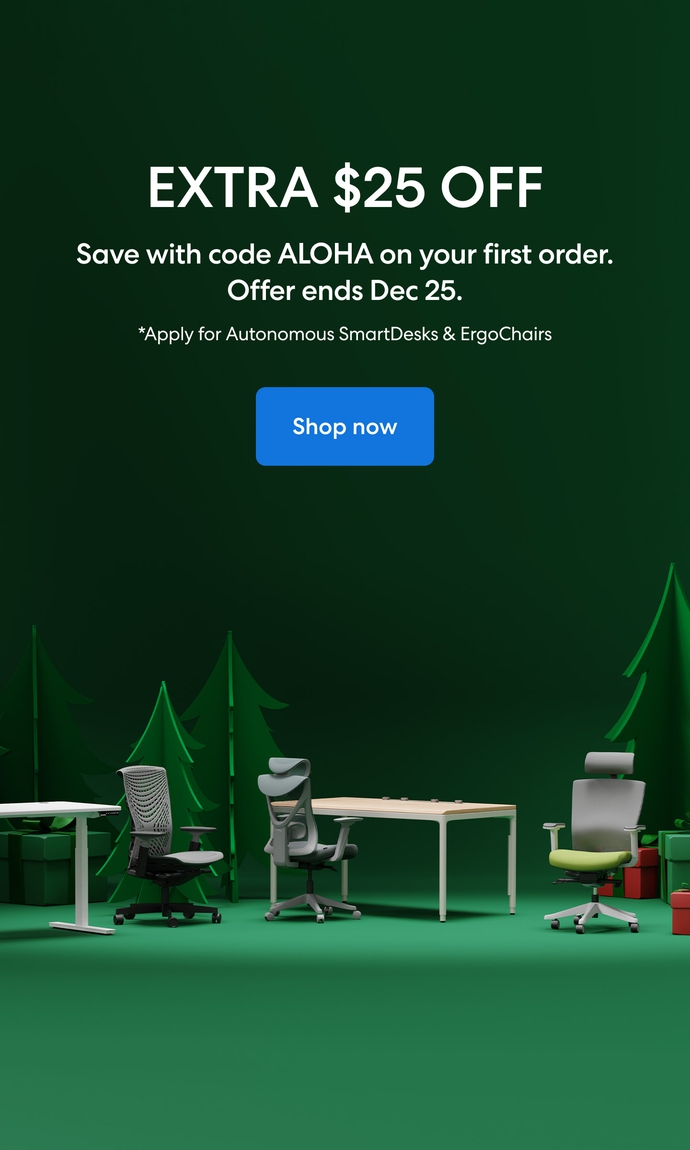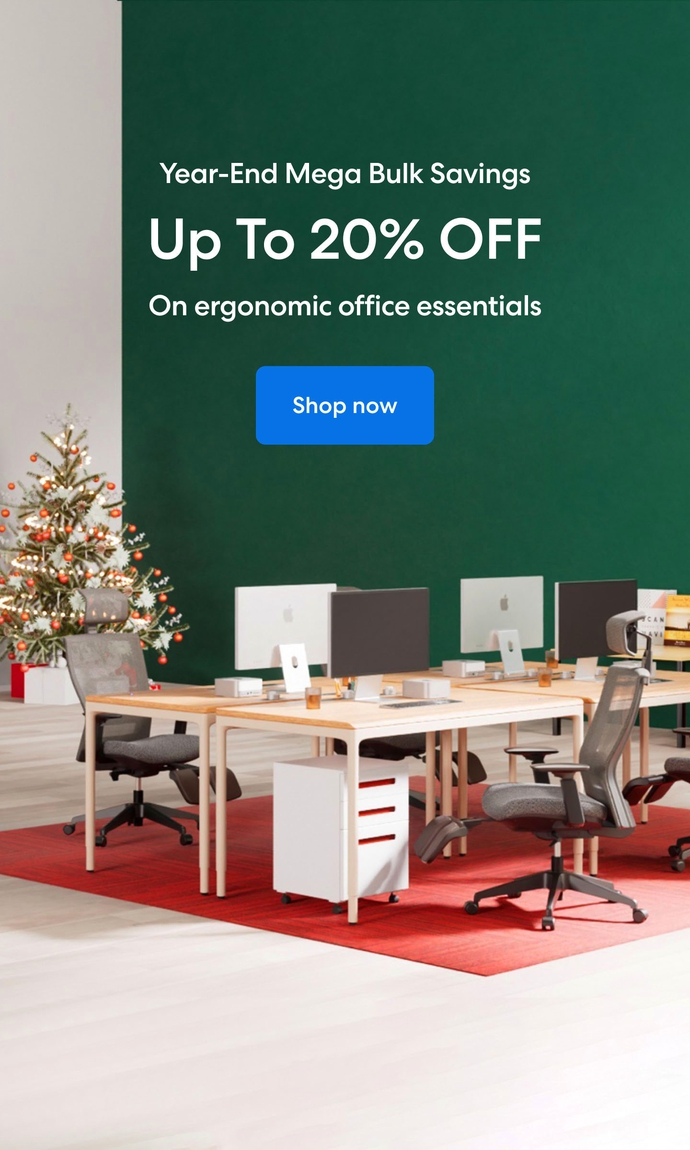 Subcribe newsletter and get $100 OFF.
Receive product updates, special offers, ergo tips, and inspiration form our team.