Smart Products
10 Pieces for GYM Accessories List for All Age Groups

Autonomous
|
Jan 22, 2022
1,426 Views
The pandemic and the cold weather have forced everyone indoors once again, even if you are vaccinated.  Don't take a risk and continue your fitness routine effectively from the comfort of your home.  Please take a look at our selection of gym accessories list, chosen from the best suppliers. 
Now every family member has access to common gym equipment.  Economize on floor space as many of these can be put away for storage.  Here is our list of gym accessories must-haves. 
8 Best GYM Accessories for All Age Groups
1. Smart Fitness Watch
Now remove that heavy cell phone strapped to your upper arm.  You don't have to twist your neck every time you need to monitor your body's vitals as you exercise. 
Get yourself a smart fitness watch that offers you the world for your fitness regime monitoring.  With this light GoBe3 Smart Band, program and monitor your fitness sessions and exercises.  Record and review, monitor your daily performance.  Keep a tab of your time, nutrition, hydration, sleep and stress routine.  Sip your energy drinks in between as you go thirsty with your grueling exercising routine.  You have a choice of three attractive colors, burgundy, gray and yellow.
This smart fitness watch is more than just a watch!
2. Resistance Band Bar
Here is another thing in the gym accessories list for you. Are you considering different gym equipment for your legs, chest and abs?  No.  Stop!  Save yourself floor space, time and dollars.  What you need is a resistance band bar offered by Autonomous. No need to go to a gym. Just fold it away and carry it with you if you are traveling or for storage.
This All-in-One home gym completes your entire gym routine for holistic development. Offered by BODYGYM 2.0, you just can't take your eyes off this. So flexible that you can change between exercising the legs or the arms and shoulders. Shape up those abs or go for your waist.
Now workout anytime anywhere with this portable gym!
3. Gym Band
Packing up to go to a gym?  Even during this next wave of the pandemic?  Stay safe and work out from your home gym with a gym band. Offered by BODYGYM this resistance band is yours for the keeping as you use it any time during the day.  You can even place it in your home office to use between short breaks if you would like.
Choose between a hundred and fifty exercises to stay healthy.  You have three different levels to choose from that offer different resistance levels. Go ahead and pick up any between ten to eighty lbs resistance. 
It is so light that you can easily carry it anywhere you go. You will love the natural latex rubber that is soft yet firm to hold.  It is made from a combination of soft silicone straps and nylon (included).
You just can't help but feel satisfied with your best buying decision ever.
4. Filtered Water-Bottle
Been exercising heavily? Are you sure you are hydrating yourself enough? You know that medical research suggests that you have at least 20 to 30 ounces of water before, during and after your exercises.
Get this filtered water bottle by WAATR as one of the must-have workout accessories. No need to spend time cleaning up the bottle before or after use.  Stay safe and healthy as you trust this water bottle that kills germs and bacteria. How is that?  Well, it has a built-in UV light that lights up automatically as you fill the bottle. No need for reminders!  No beeps or alarms.
Exercise with peace of mind that you have safe drinking water with this eco-friendly bottle.
5. Insulated Water Bottle
You cannot miss this item in your gym accessories list. Do you prefer to drink hot or cold drinks as you exercise?  No worries.  We have you covered with this recommendation of an insulated water bottle.  You will love its large capacity size of forty ounces for your hydration needs.  Fuel those muscles and step up your sprint as you are charged up.  Keep your drinks hot for up to twelve hours.   Oh!  No hot drinks?  That's fine.  Get cold drinks to stay cold for up to twenty-four hours.  Stay cool as you sip cold energy drinks or pure water from this bottle with double-walled vacuum insulation.   Get water with a pH value of 9+ in just minutes!
6. Wi-Fi Scale
Now keep track of the output of your fitness routine with a wifi scale. Monitor health parameters easily as you step-up on the scales.  There is no need to squint the eyes as you can easily see the large LED color display screen.  It is compatible with Apple Health and Google Fit apps!  The Li-ion 3000 mAh battery lasts you for nearly a year as most family members can operate it easily.  Easy to operate in different temperatures (5o to 35o centigrade), you can carry it even if traveling outdoors.
Did you know that this wonderful gym accessory has even won a 2021 Red Dot Design Award! 
7. Mini Massage Gun
Any exercise routine can be tiring.  Add the work stress, and you surely need a good and relaxing massage! Be your masseur and save dollars and time using this mini massage gun. It is one of the best gym exercise accessories.  Use this massage gun after a workout or when you feel tired. You choose four different massage heads that you can use with different power levels. 
8. Indoor Cycle
Stay indoors as you cycle and tone up those calf muscles and thighs.  Ride from one geography to another, seeing different weather using this indoor cycle. Change the incline and intensity with these gym gear accessories.  Smoothly change gears across different terrains with Bluetooth connectivity. Hook up your phone or tablet using the in-built tablet/phone holder.  Record your workout output, resistance, time spent, distance covered, calories burnt using a free app. 
9. Kettle Gryp
Complete your fitness goals without missing a day as you carry this portable kettlebell.  Manufactured in the USA, this Kettle Gryp offers you simple and unique exercises to get toned and flexible muscles. Now workout using a range of weights without extra costs and weight.
10. KANSOON Workout Gloves
Get a grip on those resistance bars, be safe as you work out.  Get yourself the Kansoon workout gloves for a firm grip. You will love the softness of the foam pad that the palm offers.  No more blisters or calluses. Made from durable quality microfiber, these are worth having in your gym bag.
Wrap-up
Make yourself comfortable and be safe as you exercise to build your fitness. Use different accessories to aid you in keeping your routine. Without these, you could be missing a lot in your gym accessories list.  Wishing you good health!
Video ads for product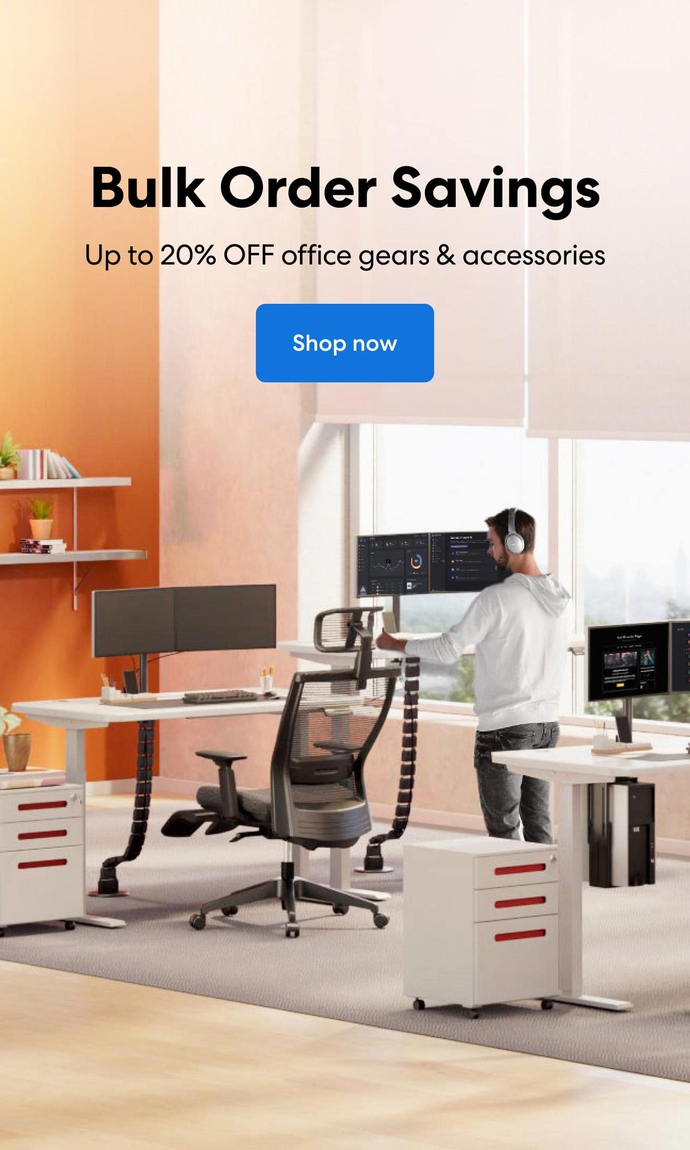 Subcribe newsletter and get $100 OFF.
Receive product updates, special offers, ergo tips, and inspiration form our team.