Productivity
10 Popular Productivity Management Tools for Employers

Autonomous
|
Oct 21, 2021
1,651 Views
Productivity management has always been the buzzword to get the maximum return on investment at any workplace.  Some companies measure this in terms of quality, profits or revenues, and many more matrices.
A quick search on the internet for productivity tools throws up numerous links. Most of these are software that focuses on measuring how your employees use their time.  Most managers can easily keep track of performance and targets with such productivity management tools.  You would have seen that the need for these tools has only increased in the last two years during the pandemic.  
The Need for a Productivity Management Tool
Is there a need for a productivity management tool? A question that is often discussed in the leadership forums has always yielded an affirmative answer.  Why? Well, every investor needs to know if he can get more out of his men, machinery, and the money invested in a particular time frame.
Productivity management tools are helpful to know the efficiency of your input material, the working of machines, and more. On the contrary, it is also a way to find out the inefficiencies in a system.  Once identified, you can then minimize these inefficiencies to bring in higher returns.
Here is our research and pick of some of the best productivity tips for managers.
The Best 10 Popular Productivity Management Tools
There are numerous softwares available in the marketplace to manage productivity. Here is our review of the best productivity improvement techniques.  
Don't miss reading our list of the best ten productivity management tools that are productive for managers.
1. Hybrid
This excellent tool helps you manage hybrid workforces, a thing in demand now!  With the pandemic peaking like a wave, companies have moved to a hybrid working model.  This tool is your best solution to manage your company's hybrid workforce, keeping track of their attendance, offering your employees a collaborative chat platform, and more.
At times, one wonders about the relationship between office furniture and productivity.  Don't be surprised to hear how ergonomically designed furniture can help make your employees efficient at the workplace. 
2. Zoom
The importance of Zoom meeting places has increased ever since the pandemic forced remote working.  It helps you set up and attend meetings globally. This audio-video conference call tool also has a mobile app. This mobile app is handy for any employee when traveling without having to open your laptop or IPad.
With your calendar packed in with Zoom meetings, you can manage your calendar for those impromptu meet-ups. Scheduling and rescheduling meetings are easy. You can even open up a whiteboard for an informal and impromptu discussion. As a presenter, you can share your screen, or an application open on your desktop. People sitting miles away with access to Zoom can see your presentation and present their views.
3. Slack
Gaining popularity, many users find Slack helpful as a business communication tool. It offers employees of a company to connect as a group. You can also have private discussions rooms or chat one-on-one easily. This is a great application tool where teams of any size can get together for a meeting or two.
This is a great software to keep your employees engaged. How? Now, as an administrator, one can build formal workgroups or informal ones, based on your preferences. So open up community pages or make a new group basis the agenda of a meeting. Create informal groups to manage interests in hobbies like painting, dramatics, and more.
4. Attendance bot
Keep track of employees in time and out time as they mark their attendance with this easy-to-use tool. You can even create different types of leave as per the policies of your organization. It is so simple to use that all you need to do is define your company's types of leave. You can easily get a report per employee, as per location or teams. 
It also helps you keep track of employees' paid time off to manage any legal compliance required by the local law.
5. Calendly
Now manage your schedules easily as you offer slots for your students, patients, or more to manage. An exciting productivity management software that helps you offer particular slots to a larger number. In companies, this can be used by executives to offer team members a meeting slot.It integrates well with your MS-Outlook calendar or Google calendar.
Create different types of periodic meetings and revise your calendar to manage your bookings.  You can add an audio-video or virtual conference tool like Zoom or MS-Teams to offer you a meeting id and password to complete your bookings. 
6. Hootsuite
Managing all your social media is now easy with HootSuite. No need to visit individual sites.   Manage your workload by tracking what social media is saying about your company as a Mass Communication Manager. Now you can easily manage the information you want to send internally or externally for your company. Announce new product launches, connect with your customers or use it as a mass media campaign.
7. Happay
Use this expense management system for keeping track of the hours spent in travel. This tool helps employees claim their reimbursement as part of the compensation package or run a business trip. Employees can easily clock time spent at a hotel or in a meeting with this tool. It also sync's up with your travel desk to help employees book their company travel and bill it as a part of their reimbursement.  Stay happy with Happay!
8. Impraise
Now manage your employees' performance with one of the best productivity tools for managers, Impraise. Set up, track, and measure your team members' work goals with Impraise. If you or your team members travel frequently, this tool can help you keep track of all reviews to performance goals, discussions, and periodic formal and informal check-ins.
9. Weekdone
True to its name, this is one of the best productivity improvement tools. This project management software offers you to keep track of your team members' weekly goals.  With the work tracking status of each employee, you are updated on the work achieved and that pending. Make quick work decisions to reach your goals.
10. Sales Screen
Keep a tab on your sales productivity through this management platform. It offers you updated reports on the kind of sales figures being achieved across geographies. A great tool for leaders, which is much more than just a sales report, the Sales Screen also shows you the pipeline for sales. 
If you are a small business, don't miss our review of the top twenty productivity tools for business.
Wrap-up
As a wrap-up, measuring the productivity of a person, process or system is important to any business. Now use different productivity tools to assist you in managing and seeing real-time data reports.  If you haven't explored any of these as yet, perhaps you are missing some important aspects of your business!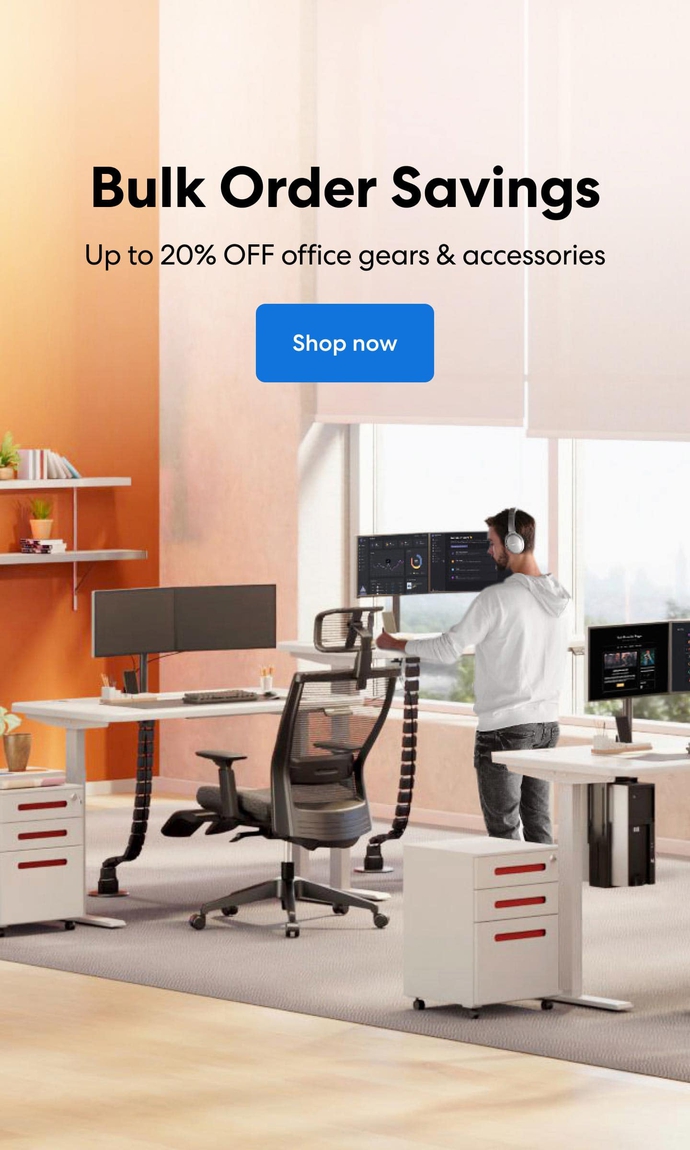 Subcribe newsletter and get $100 OFF.
Receive product updates, special offers, ergo tips, and inspiration form our team.