Smart Products
10 Reasons to Choose Ergonomic Office Chair Headrest at Work

Autonomous
|
Sep 8, 2020
49,464 Views
Many of us underestimate the importance of having an ergonomic office chair with headrest mainly because we forget the fact that office seating is not just a case of having somewhere to sit. It is about having somewhere to be comfortable and supported. Also they have to be made with material which is durable and going to stand the test of our body weight and time. We don't usually give them much thought but an ergonomic office chair is one of the biggest factors that directly contribute to increased productivity in the workplace.
The reason is quite simple. If we feel comfortable, we are more inclined to work harder and focus better on tasks we are working on. Otherwise, we just sit there counting how many hours left until we can leave our office. That's not the mentality we want to have. If you're the owner or office manager, it's even worse to hear that your staff is feeling that way. 
Let's change the situation by investing in a new comfortable ergonomic office chair with headrest. But before you are going to buy your ergonomic office furniture, we advise to keep reading this article.
5 Things Should Consider When Buying an Office Chair
Chair is a mandatory item in every office or home for working. Before you buy a new chair for home and office you should know these things.
1. Is it a comfortable ergonomic office chair?
When you have to spend most of your time sitting to a chair with uncomforting posture on a sedentary job, the 1st question comes in mind "Will you be able to do this every day?". The answer should always be "No". Being humans, we need comfort in every step of life. You would defiantly seek a solution to increase our living standard and working standard, starting with your chair. First thing you should look while buying a supportive ergonomic office chair is how comfortable is the chair back. Tilt-able and curving back which hugs you back and reduces the chance of lower back pain. The premium quality of mesh or plus memory foam seat or superior quality of leather which enhances the level of comfort for all day.And then we need to consider if there is a built-in headrest that can support your neck in a reclining position.
Ergonomics is the first and pretty simple characteristics that all office chairs should have.
2. Is it a fully customizable office chair?
Previously good quality chairs came with good seating and back only. At the start, a user may feel relaxation but after a while sitting in the same position he gets uncomfortable or body aching. Nowadays ergonomic chairs come with full customization including:
Adjustable and Tilt-able Back
Adjustable Headrest
Adjustable Pelvic Pad Seat
360 Degree Swivel Motion
Adjustable Armrest
Mentioned above are essentials that keep the level of comfort at its maximum. The adjustable back maintains your spin in normal position and curved spinal support keeps you away from back pain. The adjustable headrest for office chair will help you taking rest in intervals. The 360-degree swivel motion helps you move around your desk all day with the least effort. Adjustable armrest lets you do your work on computers as well as during rest in reclining position with headrest.
3. Does your office chair has the best quality?
Many brands provide their best quality to ensure maximum user experience. Some brands give 10 to 15 years warranty even few premium brands provide full replacement of lifetime guarantee. At this point, you should make a smart choice for your business future. Wear and tear commonly imply office fixtures. Break down of chairs is a common thing in offices but your wise decision can reduce the expenses of business when you buying or upgrade your home or office chairs
4. Check health benefits
No doubt, good health is a great gift but if you have to maintain it. The ergonomic office chair with headrest not only helps you to maintain your good health it also boosts your health by using fully custom features ergonomic chairs. It helps you to retain your stamina in routine work. With armrest at 90-degree angle reduce the shoulder strain and likewise neck pain. The adjustable seat and tilting back helps a user of blood circulation in the complete body easily. When your blood circulation is normal in the body it impacts your health with good results.
5. Does it look stylish?
In old days chairs have no matching with interior. Now mostly brand give stylish and sleek look of the furniture. The chairs brand company coming to next level by designing and making fully custom & comfortable chair as well as stylish appearance which only matches with office interior and them but also give you fully comfortable sitting for your body and muscles.
10 Reasons for buying an office chair with head support
1. Do you work comfortably all the day?
The only thing which let you work entire day at your work comfortably seamlessly is your chair, so make a wise decision. It plays a very important role to your daily work and performance in your office or home. All features of a comfortable ergonomic chair is adjustable to according to different activities which you may perform whole day at your work. The swivel feature that let the user to move around swiftly without having to much trouble and getting up from the seat. People should understand that ergonomic chairs are not only the solution to their health problems but also helps in different ways.
2. Ergonomic chair reduces Illness and disease
As far as early described the ergonomic chairs with headrest reduce the chance to get embroiled in bad disease by using proper use of ergonomic chair at work. Neck pain is a basic reason because of shoulder strain people who want a headrest, Anyway with proper alteration to your workstation, neck pain can be eliminated.  If you work well without being so tired it can reduce the chance to get illness or serious disease which cause some time premature sudden death.
3. Be more productive at work / When a headrest is important to have?
"There is virtue in work and there is virtue in rest. Use both and overlook neither." - Alan Cohen
If you are an employer your office is equipped with old furniture. You might have observed them feeling unfresh, getting tired too early and some implication to unusual disease. Let's change the rapidly growing World your office interior to a new look. Nowadays mostly employers consciously care about their employees. Mostly software houses, programming firms and web development offices provide their employees such a humorous environment. They keep working the whole day without being tired and frustrated. So ultimately it impacts on business when all workers are producing their maximum output. To improve productivity and efficiency are good enough reason behind installing ergonomic furniture at your office. Because of this ergonomic chairs allow employees to do perfectly organize and manage their daily task. The best ergonomic chairs improve productivity By sitting a user in good posture, with less effort, better heights reaches the hand to workstation becomes more effective. Employees will spend more time in completing tasks and less time to manage themselves!
4. Specially designed for all users
Commonly the ergonomic chairs are designed with fully customization according to user needs. The adjustable spine support your back and improve the natural curve of your spine. T shaped armrest height adjustable and optional headrest sculptured pad ensures maximum support to your arms. Office chair with adjustable headrest add an extra comfort when you reclining posture or lie down to take a break while working. The pneumatic adjustment lever will let you easily adjust the seat according to your desired height. Adjustable headrest and tilting back allows you to adjust head position in perfectly manner while you working or having rest in reclining posture. Number of things should have in ergonomic comfortable chair, including:
Adjustable seat height, width and depth
Office chair seat height should be easily adjustable according to user height, width and depth.
Pneumatic adjustment lever
A wide range of seat height about from 16 - 21 inches floor allows the user to have straight feet flat on the floor, with thighs horizontal and arms even with the height of the table. The chair's seat should have width and depth to support any user comfortably. Normally 17" to 20" wide is standard. The tilting back should be adjustable to move onward or backward.  
A spine support adjustment
Lower back support is essential thing in an ergonomic chair. The spine support has an inward curve, and sitting for long time without support for this curve lead to slouching which splat the natural curve and strains the structures in the lower spine. An ergonomic chair must have a lumbar adjustment so that every user can attain the proper fit to support the inward curve of the lower back.
5. Ergonomic office chair design
A high-quality ergonomic chair must have the executive chair features a wide range of ergonomic adjustments to keep you comfortable throughout the day. The headrest pivots for perfect placement and can be removed if desired. The removable lumbar support adds additional comfort. This task chair features a breathable mesh back and thick padded seat. The seat can be adjusted in height to fit multiple users. Raise the arm height from 24" up to 30" high for your desired support.
6. Health benefits of taking a headrest break
Without a neck support for a long time sitting may develop stiffness in your neck and shoulder strain. This can even lead to complex condition like cervical spondylosis. Ergonomic chairs have a headrest that supports your head and neck even when you willing to extend. This is especially a good feature for people who spend more time answering phone calls at work.
Ergonomic chairs come with a backrest that supports the natural curve of your spine in natural way. Unlike conventional chairs, ergonomic chairs are high enough to support the complete back. Some ergonomic chairs come with a reclining feature that allows you to rest at an angle greater than 90 degrees
7. Step away from your desk and take a break
According to Kimberly Elsbach, a management professor at the University of California at Davis, "Never taking a break from very careful thought work actually reduces your ability to be creative. It sort of exhausts your cognitive capacity and you're not able to make the creative connections you can if your brain is more rested."
8. Help with Physical & Mental Health
In the fast growing World the technology has brought revolution. Advancement of technology, mostly people have to work by sitting for the entire day on a chairs in order to work on computers or operate complex machines. People who has such sedentary job on chairs for more than 6-8 hours a day are affect to their health.
These problems may have back pain, improper posture, shoulder strain & neck pains which cause to lead intense health condition. Nowadays, ergonomic chairs trends is growing, people used to reduce these issues. Ergonomic chairs with hearest, footrest and more will provide complete rest specially to those parts of your body that are more prostrate to stress while working.
9. Comfortable and user-friendly ergonomic chair
Ergonomic chairs are more comfortable than traditional office chair. It is designed by keeping in mind comfortable and extremely user-friendly.
One of the most important benefit of office chair with headrest is that it supports user in posture and makes working more convenient. The user can do all activities comfortably by sitting on a chair, which was very difficult to perform without getting up from the chair. It reduces the strive as user can retain a perfect posture for a longer period. It also obstruct complex problems like cervical spondylosis, which starts from mere inelasticity in neck and shoulder.
Comfortable Ergonomic chairs with headrest give you an option of complete backrest, which supports your spine and reclining function let you to stretch your back to more than 120 degrees. This reduces complaint of back pain. Ergonomic chairs are made with soft material which reduce the tremendous amount of pressure on your buttocks as compare to regular chair.
10. Choose a best ergonomic chair for your office
Ergonomics chairs improve the employees engagement. If an employee doesn't face exhaustion and discomfort during their work, it can reduce decrease and improve morale and increase employee involvement.
Conclusion
Sitting during work is common but a good posture can help you work healthier and redeem the chance of diseases related to back pain. However, if you are going to buy new chair you should keep in mind all things. Make a best decision to work more efficiently and comfortably because sitting with the wrong posture, in long-term it can be as harmful which may lead you much more serious illness. So, should you need a headrest on your office chair? - The answer is YES. Consider using an office chair with head support with many benefits for productivity and health.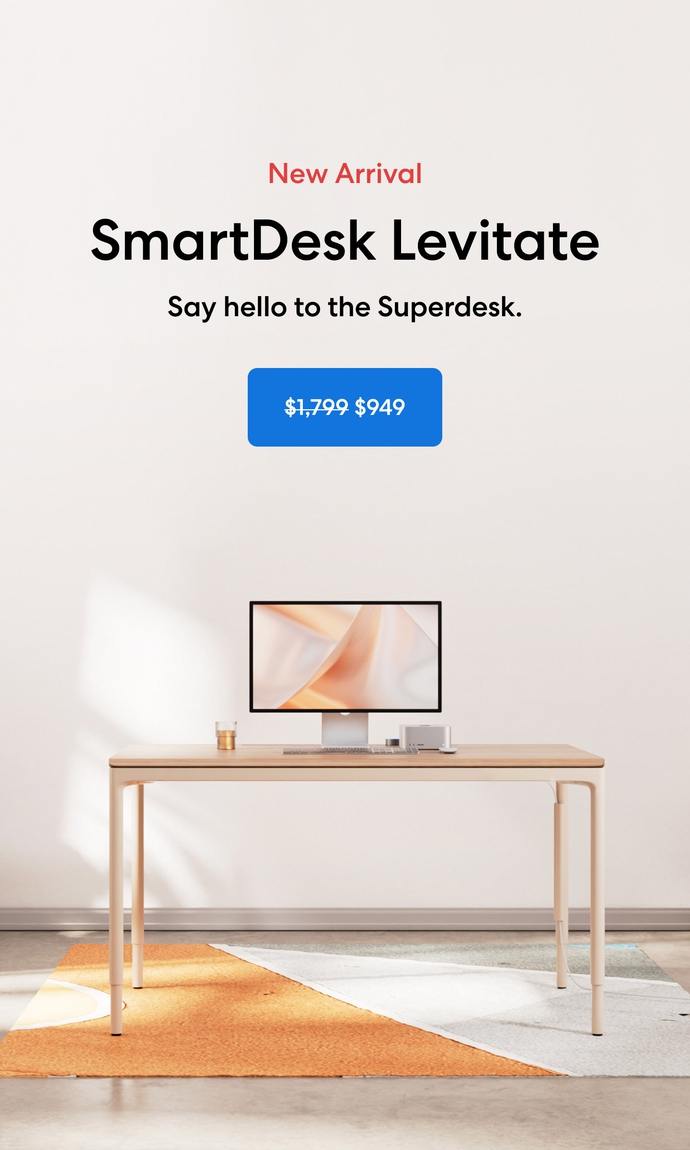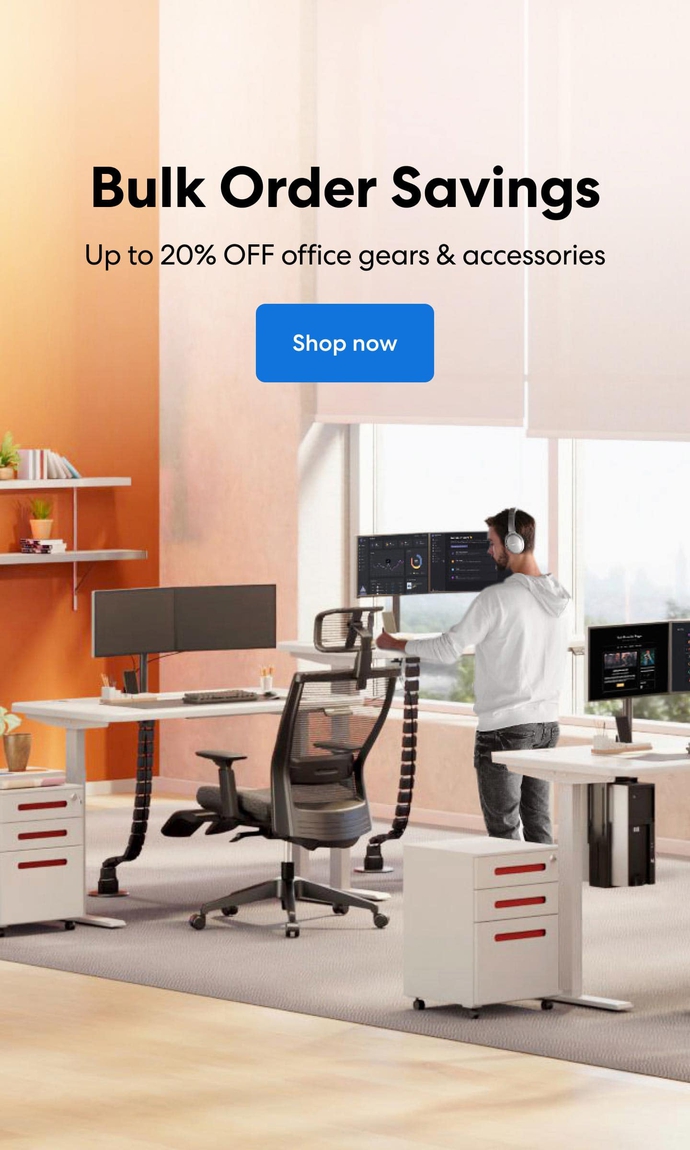 Subcribe newsletter and get $100 OFF.
Receive product updates, special offers, ergo tips, and inspiration form our team.