Comfort is important for the creation of any kind of work. A good chair for artists must meet this criterion. That is why most artists buy ergonomic chairs to have a comfortable experience while working for long hours. 
A chair for artists has to provide a proper seat and back support. This will enable them to sit straight and make the work area accessible to them. Some of these chairs feature storage spaces, armrests, and foot support rings to enhance comfort and versatility. 
In the following list, we have listed the best chairs that artists can buy in the year 2022. They come in various designs, colors, and variations. If you need more help, you can go through our detailed review given below. 
10 Recommended Chairs for Artists in 2022
1. ErgoChair Recline
The ErgoChair Recline is more comfortable than your normal computer chair. You can use this artist office chair that comes with an adjustable armrest, seat tilt, and height. Similarly, it also provides leg rest and headrest options. Besides, it has a supportive foam seat which makes it suitable for long work hours.
Moreover, you get lumbar support with a reclinable mesh back. The ErgoChair Recline can carry around 250 lbs. And, it comes with a warranty of one year.
2. ErgoChair Plus
This chair has a frameless construction that does not hinder your movement. It has ten times more durability than an ordinary chair. In addition, it is TPE earth-friendly. ErgoChair Plus is the best ergonomic chair for drawing as it allows natural mobility. 
Its overall weight capacity is about 300 lbs. And, it has spinal support adaptability. Also, it has a breathable mesh and comes with a warranty of five years.
3. ErgoChair Pro
If you are an artist, you can buy an ergonomic office chair. You get different adjustability options in terms of the headrest, backrest, seat tilt, and armrest. In any seating position, this chair for artists can offer lumbar support. ErgoChair Pro has five lockable positions with a smooth recline. Its back woven mesh allows optimum airflow. Besides, it uses a hundred percent earth-friendly materials. And, it has a warranty of two years.
4. KingCamp Tall Director Folding Artist Chair
It is one of the best chairs for artists. You may also find it ideal if you are a director or an actor. Some artists use it for permanent and temporary seating. Its side table can fold up to about ten inches and has a cup holder.
For all the above reasons, you can use it as an artist stool and chair. This chair also comes with a storage bag for storing mobile phones, snacks, and drinks. With a one-year warranty, you will also receive a refund or free replacement for quality problems.
5. Trademark Innovations Aluminum Frame Chair
This is an ideal desk setup for designers as it comes with a side table for your convenience. You can store your brushes, makeup, and other things. It has a measurement of 20x24x45 inches, and the seat height is 32 inches. 
As it weighs around 12 lbs, it is lightweight. So, you can move it with ease from one room to the other. Also, this chair with a durable aluminum frame is suitable for tall women and men.
6. Mefeir Tall Artist Chair
Mefeir is another chair suitable for motion picture actors, staff, and directors. This digital artist desk and chair have a height of 31 inches. You can sit in an elevated manner for a complete full-field perspective and vision.
For its material, Mefeir uses Oxford fabric. And, it has a size of 19.2x33.8x45.6 inches. In addition, the Mefeir chair for artists comes with a comfortable seat width of 23.6 inches.
7. Serta Ergonomic Chair
Serta Ergonomic Chair has a comfortable leather base. You will get a feature of back-in-motion technology which tilts your seat depending on your core flexibility. Moreover, it provides a swivel design with an adjustable armrest.
If you need rest after working for a long time, you can use the padded headrest and the lumbar support. The waterfall edge seat lowers leg pressure and enhances blood circulation. Moreover, it is perfect as an office chair for artists.
8. Herman Miller SAYL Chair
Herman Miller SAYL is a quality chair for artists. It provides great comfort and ergonomics making it highly efficient. In addition, it has a meshed back that enhances breathability.
This chair has an eco-friendly design, and it uses few materials. The SAYL chair is quite durable. And, it has caster wheels that improve its mobility.
9. Argomax Mesh Chair
Artists who are looking for a cost-effective chair can invest in Argomax. If you are a digital illustrator, you can opt for this chair with several kinds of ergonomic chairs. In addition, it has a good headrest with lumbar support.
There is a black mesh that regulates the cool and comfortable temperature. This will allow you to resist sweat and heat. After a long day, you can reduce your foot swelling with the foot prop.
10. Steelcase Leap Chair
After long hours of work, you can use this chair to be a bit comfortable. Steelcase also provides great back support. Thus, it fixes the posture of your back.Moreover, in this chair, you will get an adjustable armrest for your arms. This chair is quite easy to use and clean. And it has different adjustable options. 
Conclusion
In our review, we have listed the best-recommended chairs for artists in 2022. These chairs enhance your comfort and provide great back support. In addition, they have an adjustable leg rest, armrest, and headrest. 
Most of these chairs come with a long period of warranty. They reduce your health problems and enhance your productivity. Moreover, these chairs are quite efficient for long-term use.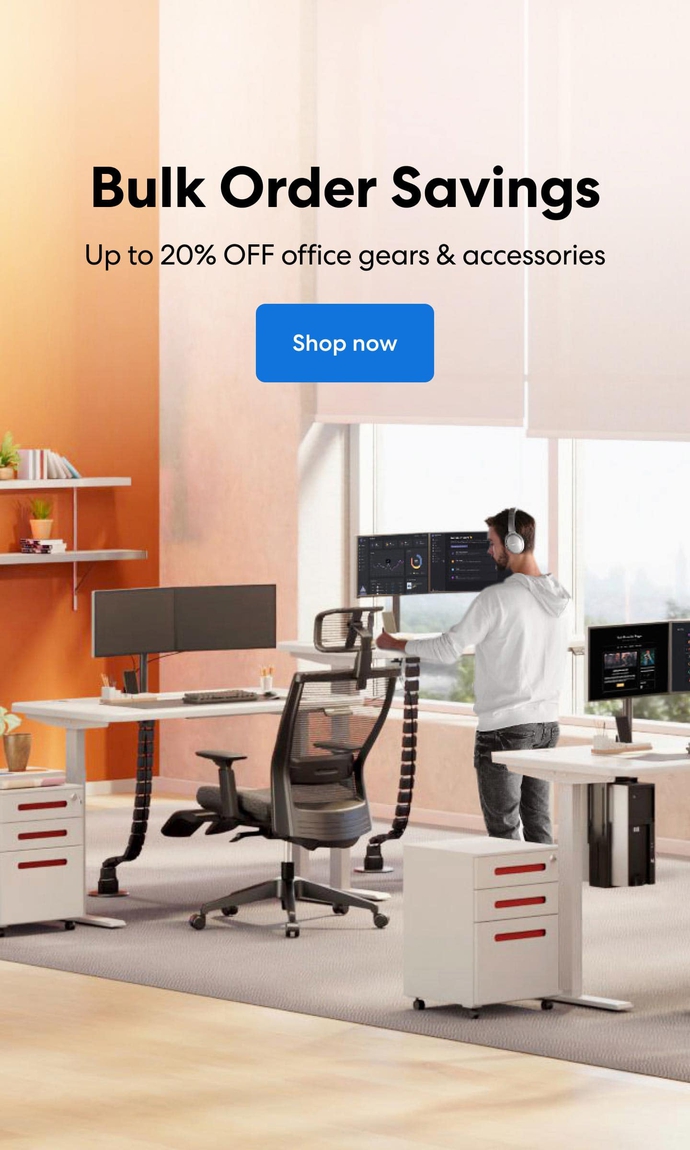 Subcribe newsletter and get $100 OFF.
Receive product updates, special offers, ergo tips, and inspiration form our team.