Latest Updates
What Will You Get When Working at Shopify? 10 Benefits
716 Views
Shopify employee benefits are well-known because the company offers alternatives that no other organization does. This article discusses Shopify's culture, the perks you get when you work there, and some other options you can take advantage of if you want to improve your productivity and ensure your well-being.
'People First' Culture
The benefits Shopify employees get are some of the most impressive ones in the world. The famous eCommerce company has gained popularity for treating its workers with respect and care. These perks help employees stay motivated and focused on giving their best when they're working.
Shopify's approach is unique because it emphasizes the importance of people over specific skills. This company's culture consists of highlighting who you are instead of what you can do.
Therefore, when you first apply for a job, what Shopify employers want to know are the things that make you unique. You can talk about former life experiences that impacted you, how working for them would change you, or anything else that you think fits this category.
Even though numerous organizations provide perks to their employees, Shopify offers a one-of-a-kind, people-centered approach. This company believes that there are no 'small problems,' and that managers must treat every issue with respect because it can meaningfully impact thousands of lives.
Typical Shopify Employee Benefits
Shopify employee perks might be one of the reasons why you're interested in applying for this eCommerce company. Check out the benefits you get if this organization hires you:
1. Employee Assistance Program
Since this organization focuses on people and their impact on others, it's no surprise that an employee assistance program, or EAP, is one of the benefits you get.
Shopify benefits for employees must prioritize the workers' health because the company culture considers this is the most crucial factor to thrive as an organization.
Thus, the employee assistance program consists of a free counseling service for all workers, including interns. As you can see, Shopify employee perks are for people to have access to healthcare when they need to, and that includes mental health services.
2. Paid Parental Leave
Shopify offers parents unlimited sick days as well as paternal and maternal leave. This company understands the importance of family, so it gives fantastic benefits to its workers for you to be able to have your baby or handle the difficulties of taking care of your loved ones.
As a mom or a dad, you need time to readjust your schedule, adapt to your new goals, and gain confidence. Shopify employee benefits include paternity leave because the organization prioritizes giving your best, and for you to do that, you must have a happy relationship with your family.
3. Retirement Benefits
When talking about Shopify employee perks, it's impossible not to mention the retirement benefits you get with this company. The organization cares about the future of its workers, so it gives you two options to choose from.
Firstly, these Shopify employee benefits include a stock purchase plan. Therefore, workers are able to invest in company stock, which allows them to build a portfolio and earn passive income.
Additionally, Shopify benefits for employees include an FSA or flexible spending account. With this type of account, workers can save for their future because it's a savings account with specific tax advantages like reducing taxable income.
4. Flexible Vacation Time
Employees' physical and mental well-being is essential for this organization. Thus, it offers workers flexible vacation time, so you're able to take some time off if you need to rest and recharge.
Flexible vacation time policies allow workers to decide when they want to take some time off and how long they need their vacations to be.
Although other companies offer unlimited vacation time, Shopify's policy is slightly different. With this organization, you get to decide how long you need to rest. Thus, you might need a couple of days or three weeks – it's up to you! If you're going to come back to work feeling much better and ready to give your best, then go for it.
5. Commuter Benefits
These perks are also highly beneficial because you can save money if you take advantage of them. Shopify offers its employees up to $100 discounts when buying electrical scooters, so if you want one, you have to check the brand's availability.
Shopify partners with Levy to offer electrical scooters to its employees. There are different models available, so depending on the one you want, you might have to pay a different amount of money.
Check what the store offers you, see if it's available, and enjoy your time riding your scooter while saving some money!
6. Lifestyle Spending Account
When evaluating the employee benefits that different companies offer, you might notice that finding LSAs, or lifestyle spending accounts, is rare. Shopify is one of the organizations to implement this and allow its workers to improve their well-being.
Lifestyle spending accounts are part of Shopify employee benefits, and these accounts consist of a flexible benefit plan that includes funds for you to enhance your lifestyle and improve your health.
On many occasions, LSAs allow workers to pay for their yoga lessons, gym subscription, food supplements, nutrition counseling, athletic wear, and more. As you can see, it's a fantastic perk to take advantage of if you want to live a healthy life.
7. Life and AD&D Insurance
Most large companies offer health insurance to their workers. However, with Shopify, you get a few options to choose from. Depending on the one you pick, you can just get health insurance or other alternatives, such as dental insurance or a health savings account.
Shopify benefits for employees also include life insurance and AD&D insurance, which stands for accidental death and dismemberment. The company cares about guaranteeing your well-being even if devastating situations occur, so it offers these alternatives in case you need financial help to overcome the catastrophe you suffered.
8. Healthcare Benefits
As was mentioned before, Shopify employee perks include good health insurance, which is common among large companies such as Twitter, Google, and others. Essential healthcare benefits include the following:
Doctors' appointments

Coverage for prescription drugs

Pregnancy and childbirth coverage

Mental health services

Inpatient and outpatient hospital care
9. Disability Insurance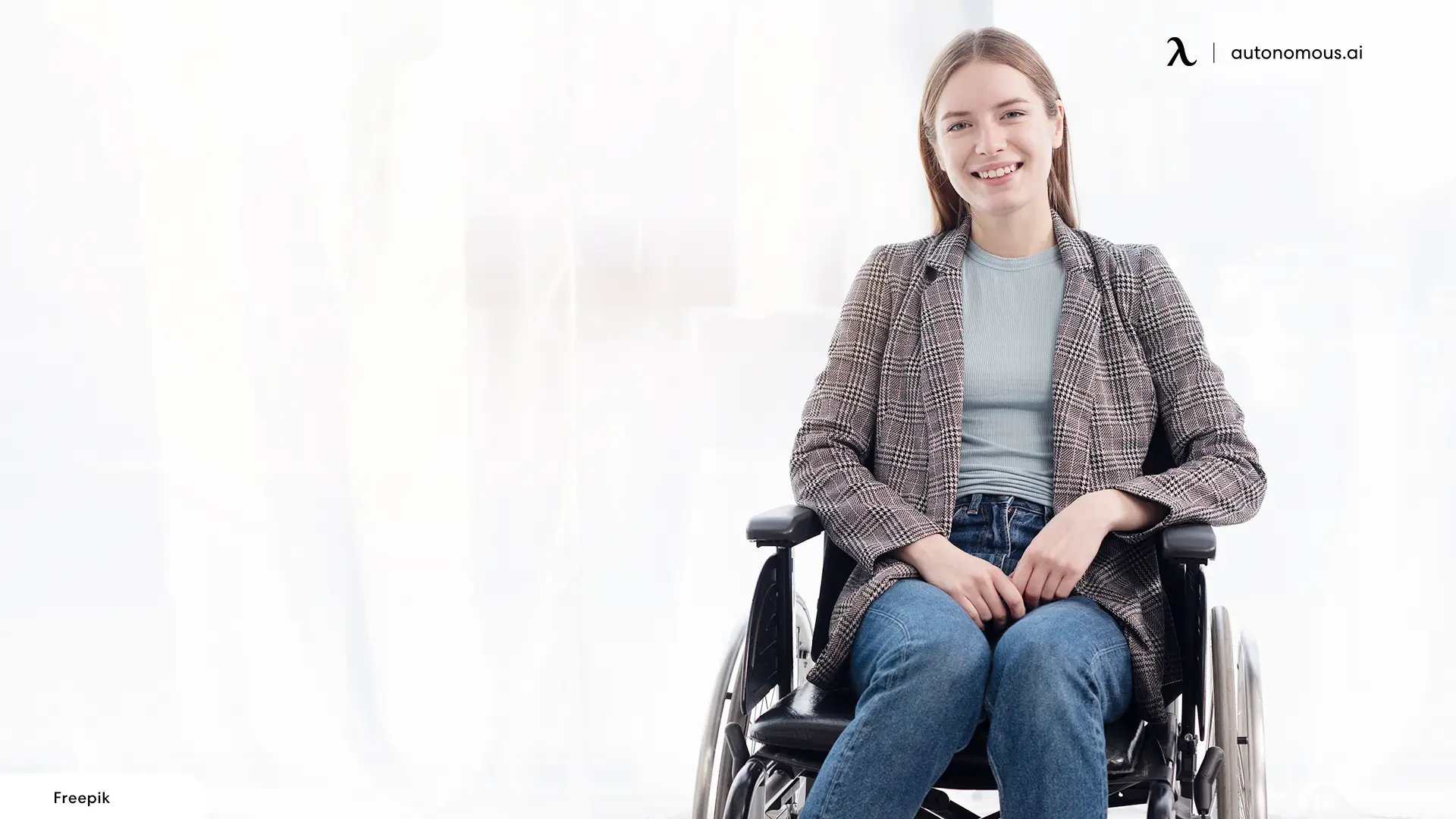 Also known as DI, this type of insurance protects you in case a disability creates a barrier for you to be able to effectively complete your work-related tasks.
In some countries, disability insurance is a type of income protection insurance because when you need to make use of it, it guarantees that you continue to earn money even if you cannot complete core work functions.
Workers who need DI, for example, might be diagnosed with a mental illness that does not allow them to complete their daily tasks. Injuries and other conditions can also be the cause of your issue. Regardless of the case, disability insurance often includes short and long-term benefits and paid sick leave.
10. Family Care
Shopify benefits for employees not only offer maternity and paternity leave – you also get a plethora of family care perks.
Some of these perks are immigration assistance, tuition reimbursement, and adoption assistance. Overall, these perks go well beyond what most companies offer. They're just more examples of the organization caring about its workers.
Shopify wants to guarantee that employees are not alone when they're going through transitions; for example, in cases of immigration or adoption. At the same time, the company provides financial support to ensure its workers can complete their education without so much financial strain.
Autonomous Employee Purchase Program
If your boss told you to go out and buy some items you need at a reduced price, how would you feel? You might be very excited, particularly because you'd be able to improve your conditions to do your job.
When working for Shopify, for example, you can get access to the Shopify employee discount. In this case, the organization gives you access to some products and services at a lower price.
However, there is another alternative – the employee purchase program, or EPP. It is also a benefit that some workers can get, but it's different from employee discounts.

What Is It?
The EPP offers an incentive that covers premium items. In other words, you get a discount on specific supplies you might need for your job.
Shopify employee perks include something like this when you're buying electrical scooters, for instance. However, if you're an office worker, you might need other items as well.
How Does it Work?
The employee purchase program is fairly straightforward to understand. You have to check out the stores that your company is working with and see what you can buy at a discount.
After you pick what you're buying, you can send the bill to your supervisor, and they will take care of the administrative part of the process. Finally, the payments you need to make will be deducted from your payroll.
What Can You Buy?
When working for Shopify, you get Shopify employee discount options. Nonetheless, there are other alternatives you can explore, such as the Autonomous Employee Purchase Program.
With the Shopify Employee Discount Program, you can save some money when you're buying specific items for your work. However, Autonomous offers fantastic deals if you need to buy furniture, so take a look at what you can get:
1. Ergonomic Chairs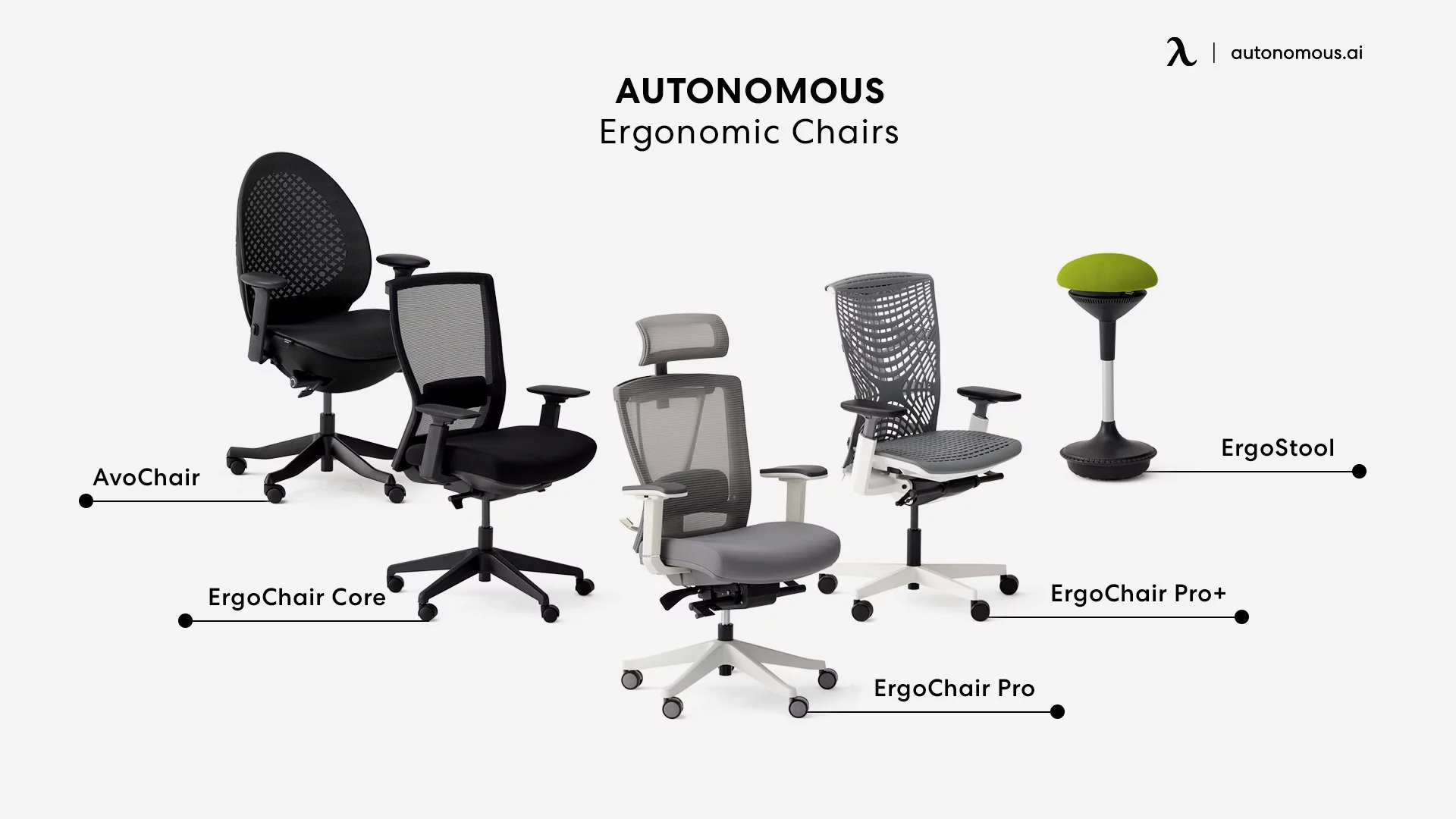 The first item you might want to consider when you get access to the employee purchase program is an office chair. As a worker, you need to be able to work comfortably, and you must take care of your back, shoulders, neck, and legs.
With a high-quality computer office chair, you can guarantee that you don't suffer from back, shoulder, or neck pain, even if you have to spend hours in front of your monitor.
Autonomous offers beautiful, comfortable, and elegant chair alternatives that you might want to explore. If you buy one and take advantage of the rest of your Shopify employee benefits, you'll see that your work quality will improve.
2. Standing Desks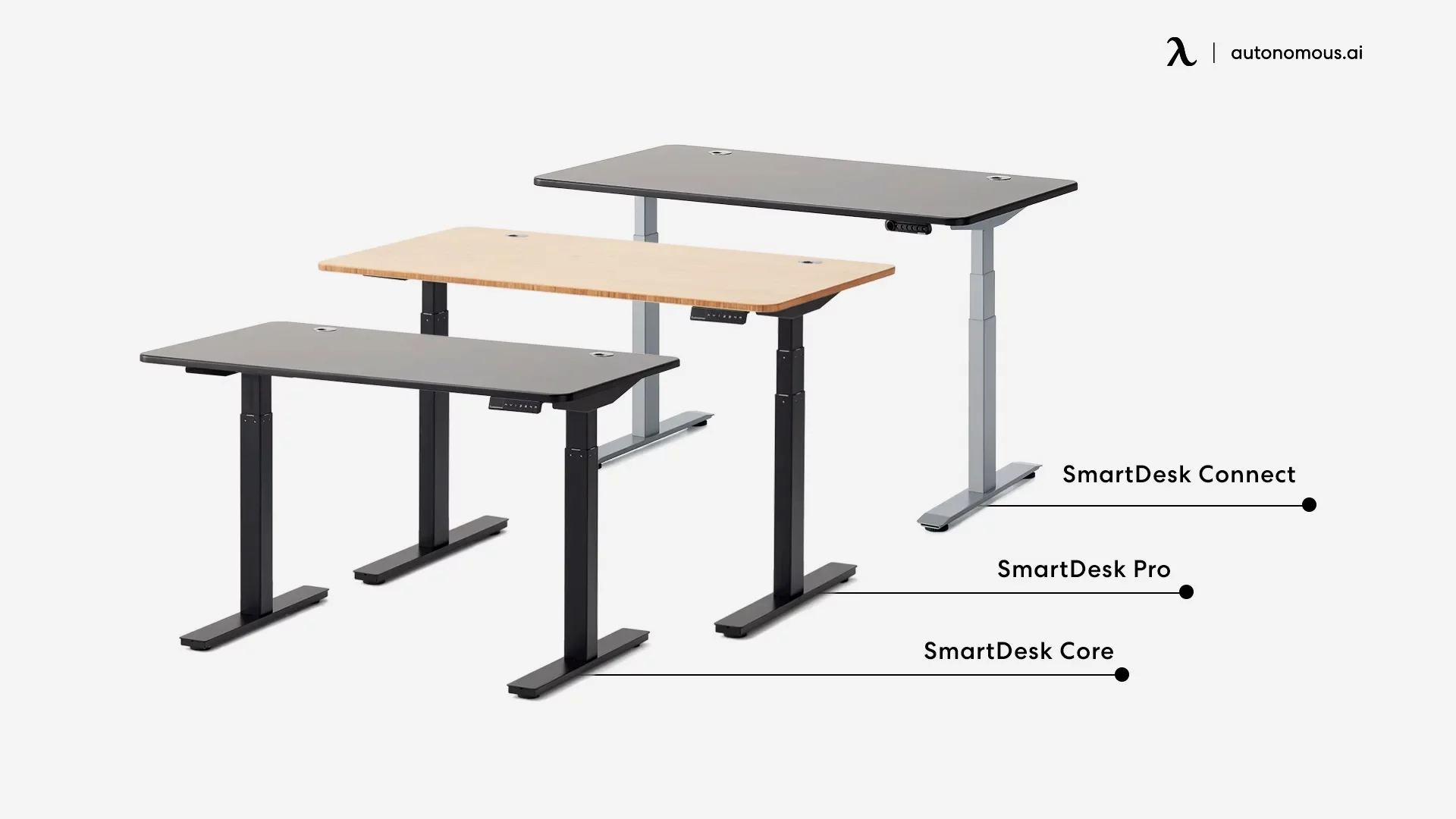 When considering your Shopify employee perks, you need to remember that you must use them for your benefit. If you don't have a proper desk, for example, it might be immensely hard to get things done.
Shopify benefits for employees don't specifically include you buying a table, but if you use Autonomous' EPP, you can get a huge discount when you purchase an office standing desk.
In other words, Shopify employee perks prioritize your wellbeing, so you must use them in your favor. You need an L-shaped standing desk or a different type of handy table where you can organize all your office supplies and technological devices. Thus, get yours as soon as possible!
3. Office Accessories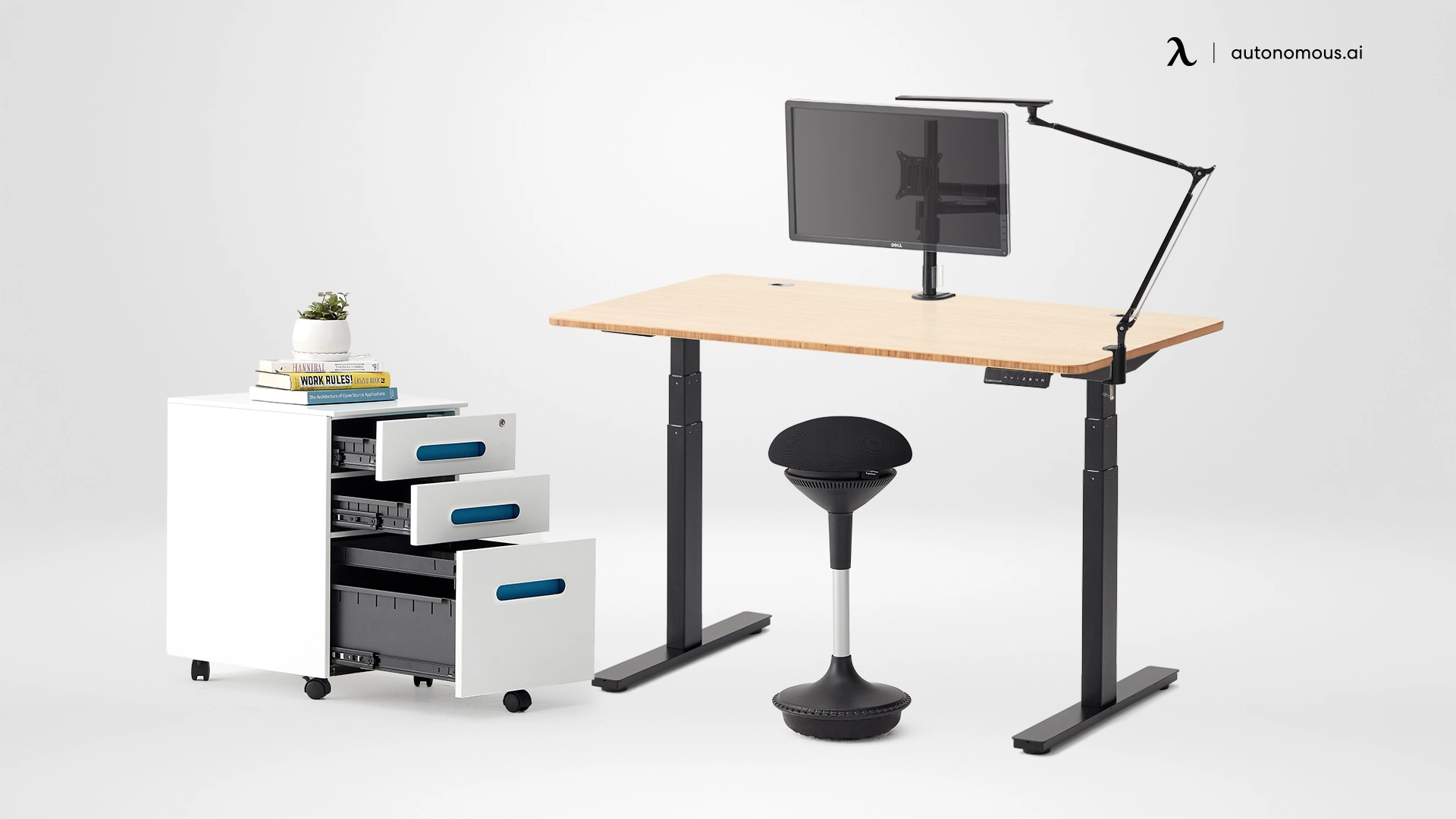 Every worker knows office accessories are an essential aspect to keep in mind when you're managing your daily to-dos. If you want to be effective, you need to have all the items you'll use.
Autonomous EPP offers a discount for office accessories as well. Therefore, you need to go through what the brand offers you, pick what would be useful for your workspace, and get it at a lower price by handling the process with your supervisor.
Keynote Takeaways
Shopify employee benefits are immensely useful, and it's why this company is so well-known when it comes to offering perks to its workers.
If you go through all of the Shopify employee perks, you'll notice that the organization cares about its workers and has a 'people first' culture, which is one of the things that make it stand out from other eCommerce organizations.
Since Shopify and other companies offer employee purchase programs for you to have access to different items at a lower price, you should check out Autonomous alternatives. The brand's chairs, desks, and accessories can help you boost your productivity and ensure your wellbeing.
Hey, you have special pricing through your company.
Get exclusive rewards
for your first Autonomous blog subscription.
WRITTEN BYAutonomous
We build office products to help you work smarter.