Workplace Inspiration
10 Steps to Convert Your Shed into the Perfect Home Office

Autonomous
|
Oct 22, 2022
945 Views
There are several benefits to working virtually, including no transport cost, flexible schedules, and a far better work-life balance. But you can also accomplish everything in the comfort of your own backyard by converting the shed to office space. There is nothing more satisfying than having a designated workspace that will make you think of a real office environment while discussing the working-from-home way of life.
Instead of limiting yourself to your bedroom, whether you work full-time, as just a freelancer, or operate an entire business, choosing a dedicated worksite is usually a beneficial decision. However, what if you lack the necessary space for a workplace or find your house off-putting? If so, converting the shed into an office is the perfect answer!
This article will tell you about the ten simple steps for converting a shed into a home office. All you have to do is simply follow the instructions in this guide. Let's start now!
Creating an Office Out of a Shed
To have your own workstation at home, a shed transformation into an office shed is the optimal solution. Uncover some fantastic shed transformation ideas and learn how to carry them yourself using a shed that already exists in your garden. DIY has never been more convenient or affordable! We'll give you some fantastic suggestions for transforming your current shed into a successful garden office. We'll also provide professional advice on completing it swiftly and affordably!
Make the first plans and determine whether a permit is necessary: Make a preliminary strategy before you begin your renovation job. When buildings are constructed, the cost can be high. It's as easy as picking up a notepad and a pen, drawing down the layout of your workplace, and finding out what supplies are required for this construction job. It's time to look up pricing online after determining the supplies required for the construction.
Setting Up the Shed (And Environment)
Getting the shed ready for the change is now necessary. Look for any flaws or wear-and-tear problems on the edges and the sides. Insulating an uncovered area will provide a problem. According to your selections, fill up the cracks with caulk, timber, or other substances. Take whatever you have in your shed and place it somewhere else that is available. In particular, when you have a small workspace, this could take some time.
Construct the Interior Outline
This step is unnecessary for home office sheds under 10 feet. This is because a tiny shed may frequently accommodate essential workplace furnishings like a computer desk, a console table, as well as an extra bookshelf. Frequently, the area you had would be completely occupied by these items. However, a suitable interior plan design is essential if your shed is big. In addition to including other conveniences for your space, you may fit all your business necessities.
Install Practical Utilities Like Electricity
If your garden shed has power already, you may omit this choice. Not everyone will have this setup, but if you use particular gadgets, you must. You must also redirect your connections if you do not use mobile broadband. 
Insulate Your Office Shed
Another example and another subject for a home remodeling guide are insulating a garage shed. This step is crucial because it can shield your device from harm. The majority of insulators can be installed using just a stapler. Some insulating materials could require specific tools. Follow the product's recommendations when installing the insulating layer on your shed.
Use Plasterboard
Before painting your walls, plasterboard has to be installed atop the insulation. Choose a plasterboard that is suitable for your space's size. Let the borders extend when laying drywall above an entrance or a window, then trim any extra material. The plasterboard will be correctly installed or have a few gaps. Apply plasterboard mud solution to the voids to fill them. You're now free to go crazy with the décor.
Complete the Floor and Walls
Your choice to adorn your walls and flooring is entirely up to you. You may use wallpapers or rugs to create a cozier atmosphere or color your space a lighter shade for a minimalist look. A tape covering the drywall solution should be sufficient if you truly lack the time or finances to decorate the space.
Get the Furnishings You Need
Put your pc or workstation close to where the electric socket is located. If you choose not to utilize this method, you may position your equipment in a more relaxed environment and use an electrical ac adapter. If you're planning to transport big furniture or gear, make sure to enlist the aid of a friend or member of your family.
Decorate
Not to mention, it's time to spruce things up in your wooden pod for the garden. This procedure is voluntary and can be completely omitted. However, it's beneficial to have motivating decorative features if you spend most of the day at your office and work. You may display posters and other things that motivate and stimulate your creativity or buy a potted plant and consider it a décor. The choice is yours, so enjoy furnishing your garden office shed.
Other Improvements
You could also want to add other items that need special installation. For instance, you could wish to build an extra stereo system or noise control to lessen external noise. Consider installing an air conditioning unit as well.
End Note
One great way to increase your living area without incurring the cost of a full house extension is to transform a shed into such a workplace shed. Additionally, it will provide you with complete privacy. Then relax and watch as your output soars. You may add a pre-built shed requiring no assembly, such as the Autonomous office pods and privacy pods.
Moreover, there are various other office shed options available at Autonomous.ai, including the prefab office pod, the wood pod for the garden as well as the StudioPod.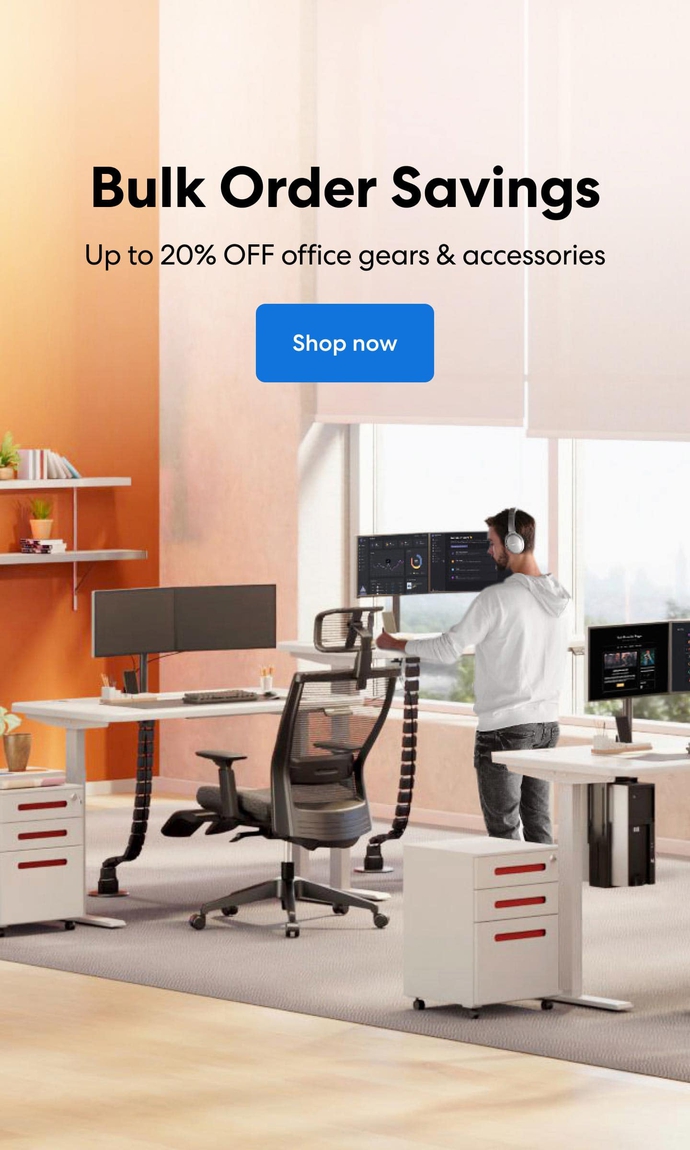 Subcribe newsletter and get $100 OFF.
Receive product updates, special offers, ergo tips, and inspiration form our team.