Workplace Inspiration
10 Stylish House Shed Design Ideas For Your Home Office Inspiration
466 Views
Although sheds are often used to store your supplies and gardening equipment safely out of sight, there are indeed a variety of additional uses for these outside areas. They may serve as venues for outdoor gatherings, a place for you to unwind or indulge your artistic side, or even a means of temporarily removing the children from the house. Discover all the greatest house shed design ideas below, together with your preferred backyard designs, using our collection of attractive constructions.
Naturally, there seem to be several home shed designs that are useful for the initial purpose. Look at the examples of how to design or even plan your house shed, with one that is modeled after a modest classroom with another that also serves as a playroom for children. Or, if your landscape design ideas are motivating you, you may build a shed that serves as a small getaway in your yard.
List of The 10 Best House Shed Designs
There are concepts here that really will suit your demands, even if you're looking for a straightforward shed or perhaps an enclosed place to host gatherings. Many of the shed home floor plans serve as both workspaces and craft homes and perhaps even guest rooms. For a location you'll want to abandon, you may attach any of these constructions to your outdoor spaces.
This extensive list demonstrates that a shed may be used for more than just storing a lawn mower. After finishing reading, you'll undoubtedly be motivated to start building after being encouraged by these original home shed plans.
1. Autonomous Pod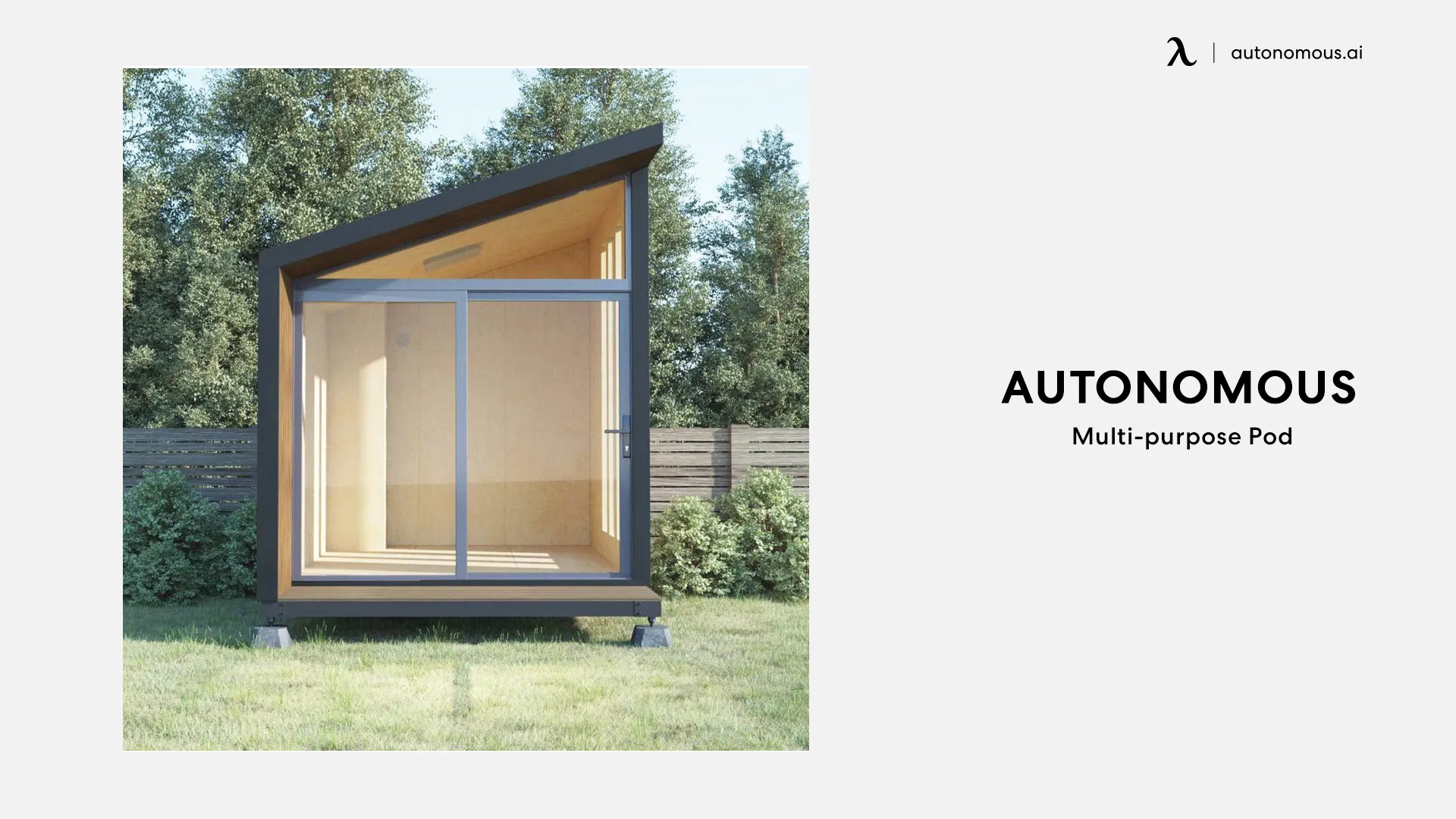 These home pods are an easy, adaptable, and cost-effective approach to increasing housing which can be installed and utilized in less than a day. Convert your patio into a flexible workspace for work or recreation. The pod makes a dedicated room for whatever you want the most in your everyday life, and it adds more workspace without the excessive expense of home improvements. This prefab office comes pre-wired and prepared to power your devices, ideas, and gadgets.
2. Autonomous WorkPod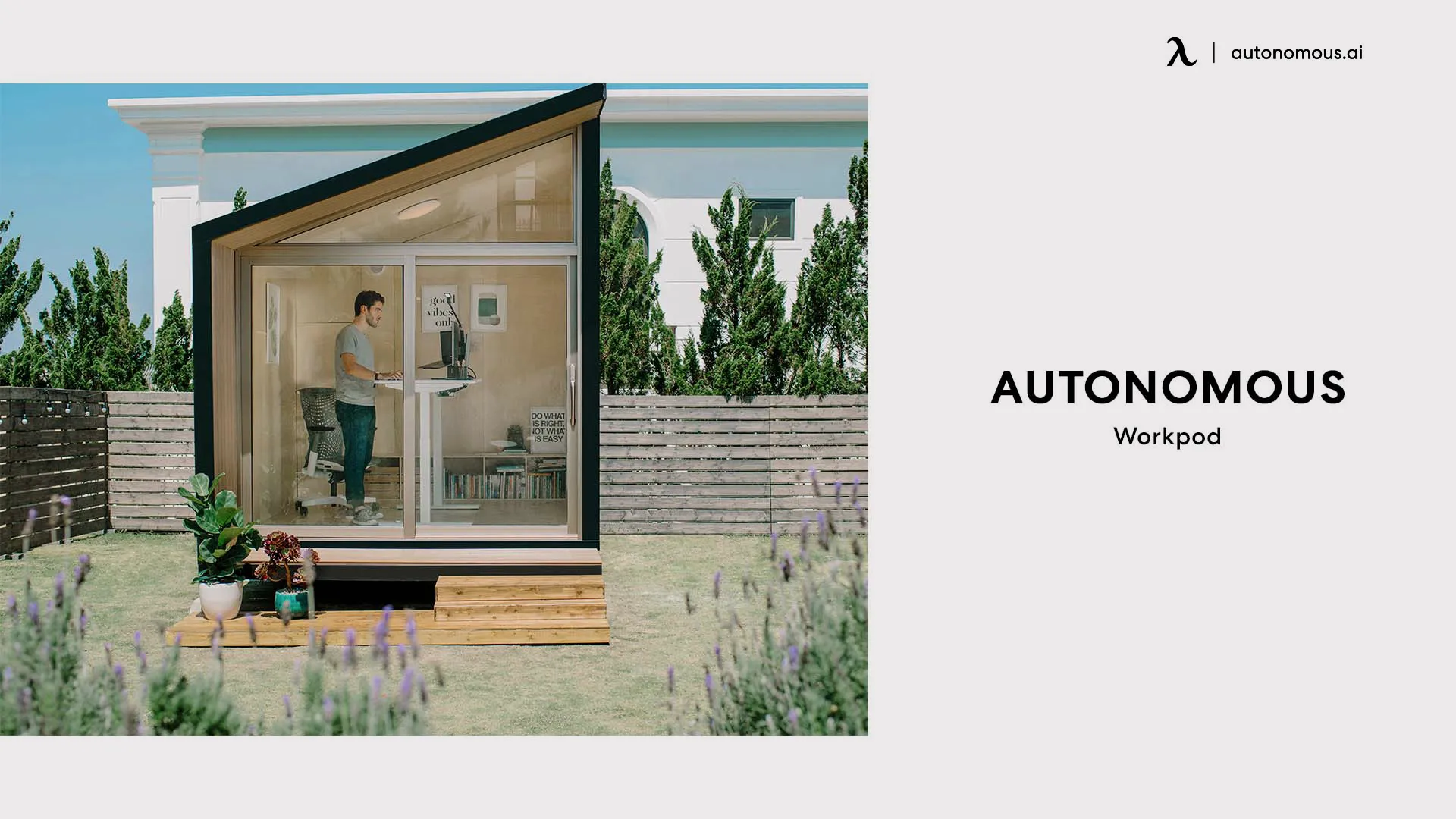 WorkPod has floor-to-ceiling windows and doors so that you won't ever feel confined and is sound-insulated, which allows you to hear what you're saying to yourself. Although you may leave the workforce, be completed for each day, and reduce or eliminate your transportation, it allows you to maintain a healthy balance between work and life. Purchasing this pod is an easier method to increase your space. The Autonomous pod is the ideal Lego kit for adults, which can be finished in a few fun hours. Avoid wasting more than a year on an enlargement by hiring a lot of subcontractors.
3. StudioPod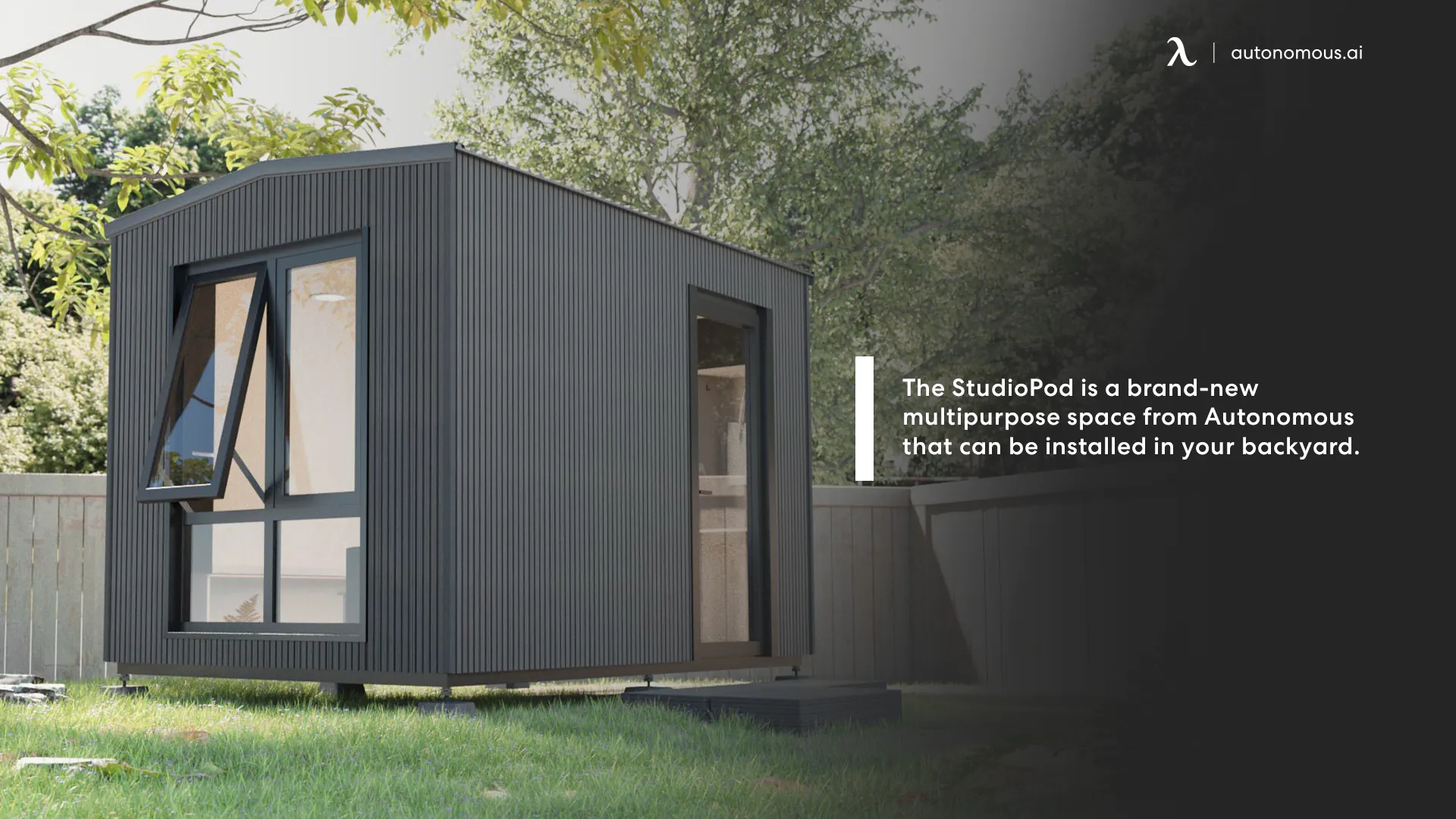 Avoid the tension among contractors. Avoid being surprised by additional fees, and save your valuable time. The StudioPod is a state-of-the-art prefabricated studio shed that is extremely easy to assemble and is equipped with everything you need to live your life. You can use your standalone StudioPod as a playroom, a quiet workspace where you can concentrate on your job, a guest bedroom for family and friends, or any other space you like. Whatever you wish, StudioPod can be. You might even list it for rent on Airbnb. StudioPod is designed to work for you.
4. Recovered Shed
This outdoor office pod design has a vintage feel thanks to its salvaged skylights and barn-board cladding. The dome situated on the top and the windows framing on the outside convert what could have been a plain storing shed into such an enchanting garden hideaway. Don't be scared to paint your backyard shed a striking color for more charm. Since sheds are usually smaller than houses or garages, vibrant colors like red will stand out instead of overpowering.
5. Clear Garden Shed
A structure with complete glass serves as both storage space and a conservatory throughout the winter. In a backyard, if you need the outside scenery to stand out, a spacious design such as this works nicely. The addition of window boxes and brick molding makes sure the style is cozy rather than formal.
6. Household Shed Design
The farmhouse on the site is referenced in the style of this garden shed. The layout is clever and useful, despite the beautiful shake paneling and robin's nest blue doorway. A large portion of the building components for the shed came from a previous house remodeling. As it is supported by concrete columns on gravel rather than a permanent base, the shed may be relocated if necessary.
7. Farmhouse Garden Shed
Take inspiration from the environment while designing your home shed. This wooden pod for the garden's rustic wood and typical cottage architectural components blend well with the surrounding towering trees and meandering stone pathways. Curtains and an entrance in a metallic blue-gray color complement the layout, and a glossy finish provides the details with more depth. This house shed design's straightforward shape is distinguished by its board as well as batten cladding.
8. Stylish Shed Design
The clean lines of such a privacy pod are reminiscent of mid century contemporary architecture. The window frames and doors' striking white border draws attention to the house shed design's sharp edges. The arching roof gives the appearance of a small patio, while the design's metallic flashing and wooden soffit give it a modern feel.
9. Small-scale House Shed
Using the same rustic color schemes as the main home, such a cottage-style shed takes design cues from it. This yard shed plan has amenities like a porch, stone driveway, and cottage-style diverse flower borders that make it feel rather like a house than only a storage locker. A charming seat, outdoor artwork, and roller blinds in the openings are just a few houses that shed decoration ideas that enhance the cozy feel. The d drainage pipes prevent rain from harming the plantings that encircle the structure, which is a sensible approach.
10. Victorian Garden Shed
This shed house design idea has a Tudor-style façade thanks to its high faux-slate ceiling and royal post entry gable. The vintage concept is complemented with enormous, faux steel door knobs. The front patio has a bench where guests are welcome to relax and remain for a bit.
Conclusion
Additionally, the Autonomous employee purchase program allows you to have the best house sheds or work pods at low costs. Individuals can get big savings using this scheme. So act quickly and obtain your preferred pods and their accessories.
Hey, you have special pricing through your company.
Get exclusive rewards
for your first Autonomous blog subscription.
WRITTEN BYAutonomous
We build office products to help you work smarter.