Workplace Inspiration
10 Tips to Create a Perfect Workspace at Home
6,477 Views
Have you started working at home recently? Ever since the lockdown began, businesses mostly shifted their workforce to remote work setup. Now, most employees are working remotely, and many think that this flexible work model will become the new normal. Since you will be working remotely like most workers, getting a dedicated workspace at home would be wise.
Now that you know you will have to plan a remote work setup, the question that arises here is how to create a home workspace that keeps you as productive as you were while attending the office physically. The best way of doing that would be to get a modern workspace at home that is specialized to provide an ideal work environment.
So, are you excited to learn how you can do that? Well, the good news is, we have shared the major dos and don'ts that will help you better understand how you must go about your office setup. So, without any further delay, let's dive in deep!
1. Select The Best Place to Work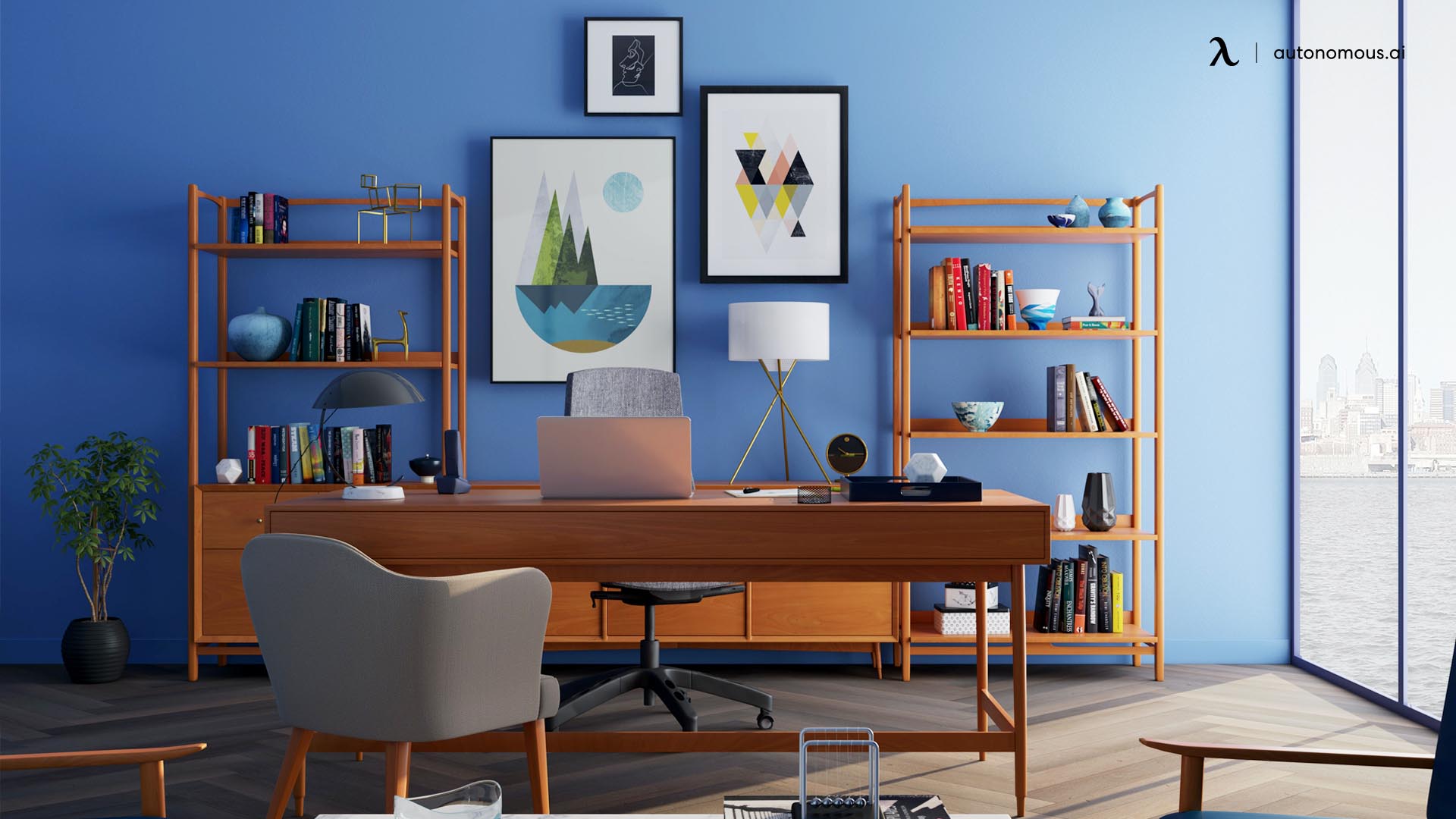 The first and most basic tip for creating an engaging home office workspace is finding the best spot to set up your office. If your house is large, you have more options to select any suitable spot. Irrespective of the size of your house, you should think of a spot that has the least distractions.
Your productivity is mostly affected by any possible distractions around you, so it is ideal to look for a calm work corner. You should ensure that the workspace is as functional as possible, with a flat working surface. This can be an extension of any wall, your kitchen counter, or your coffee table.
Some of you might have children and have to look after them while working, so you can select a place where you can keep an eye on your children from a distance while they are playing or taking classes online as per age.
2. Upgrade Your Home Office Furniture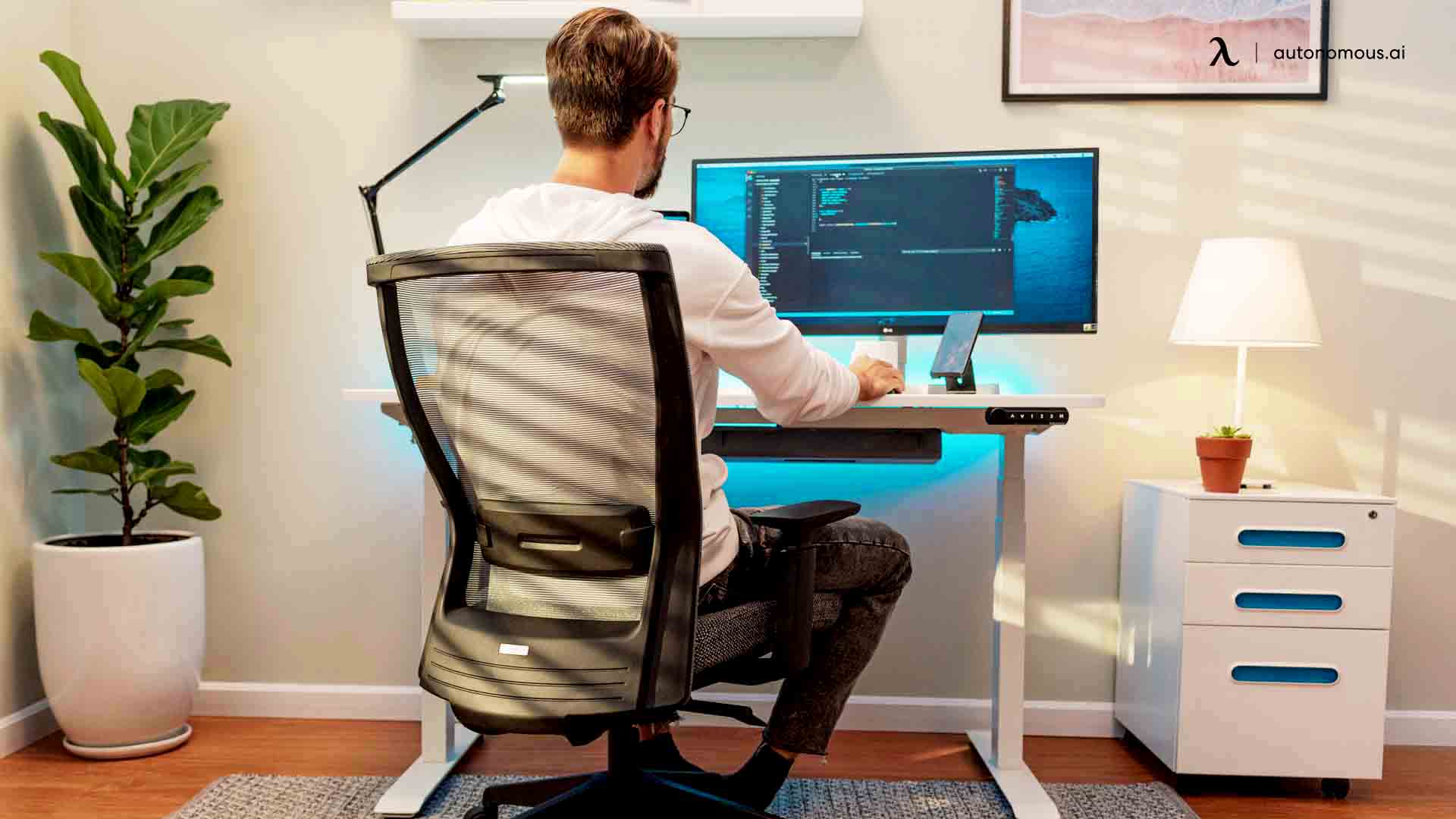 Suppose you do not have a desk or a modern ergonomic chair of your choice. In that case, the next important thing to do is to get your hands on dedicated furniture like an ergonomic office chair and an adjustable standing desk that is reliable enough for long-term use. Such furniture will make you more active and productive while you work remotely.
3. Choose A Place Closer to Window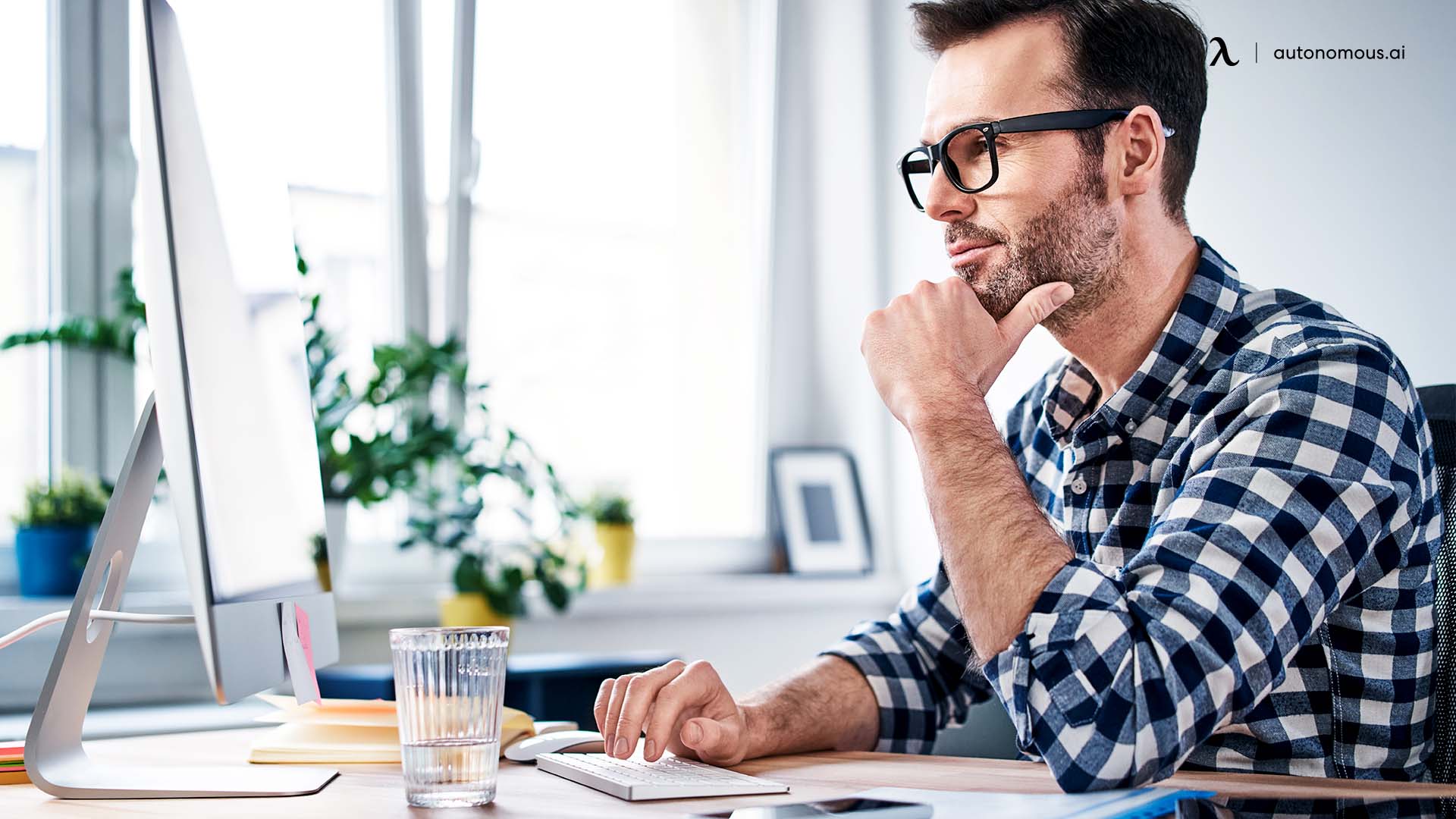 One of the best home office workspace ideas is to place your desk in front of a window. If that is not possible, then a place with the closest proximity to the window is the next best option. But why should you do that? Well, the window is the ideal location from which natural light can reach your workstation, and you are aware of how much importance does natural light has in keeping you active throughout the day and boosting your productivity.
Is that all one gets by placing their desk closer to the window? No, there's more. You know that the lockdown has restricted much physical movement and people tend to stay at home usually. Having a home office setup closer to the window keeps you connected with the outside world and gives you a feeling that you are not working in an isolated environment.
4. Never Make Your Desk Monitor's Screen Face the Window
Have you heard about optical strain caused due to sunlight directly hitting your monitor's screen? A desk setup near a window can be a great idea, but if you have a monitor or a laptop for your office work, you should ensure that your monitor's back faces the window, and your screen is always away from light. This will help in reducing any potential optical screen caused due to glare.
5. Make Your Workspace Green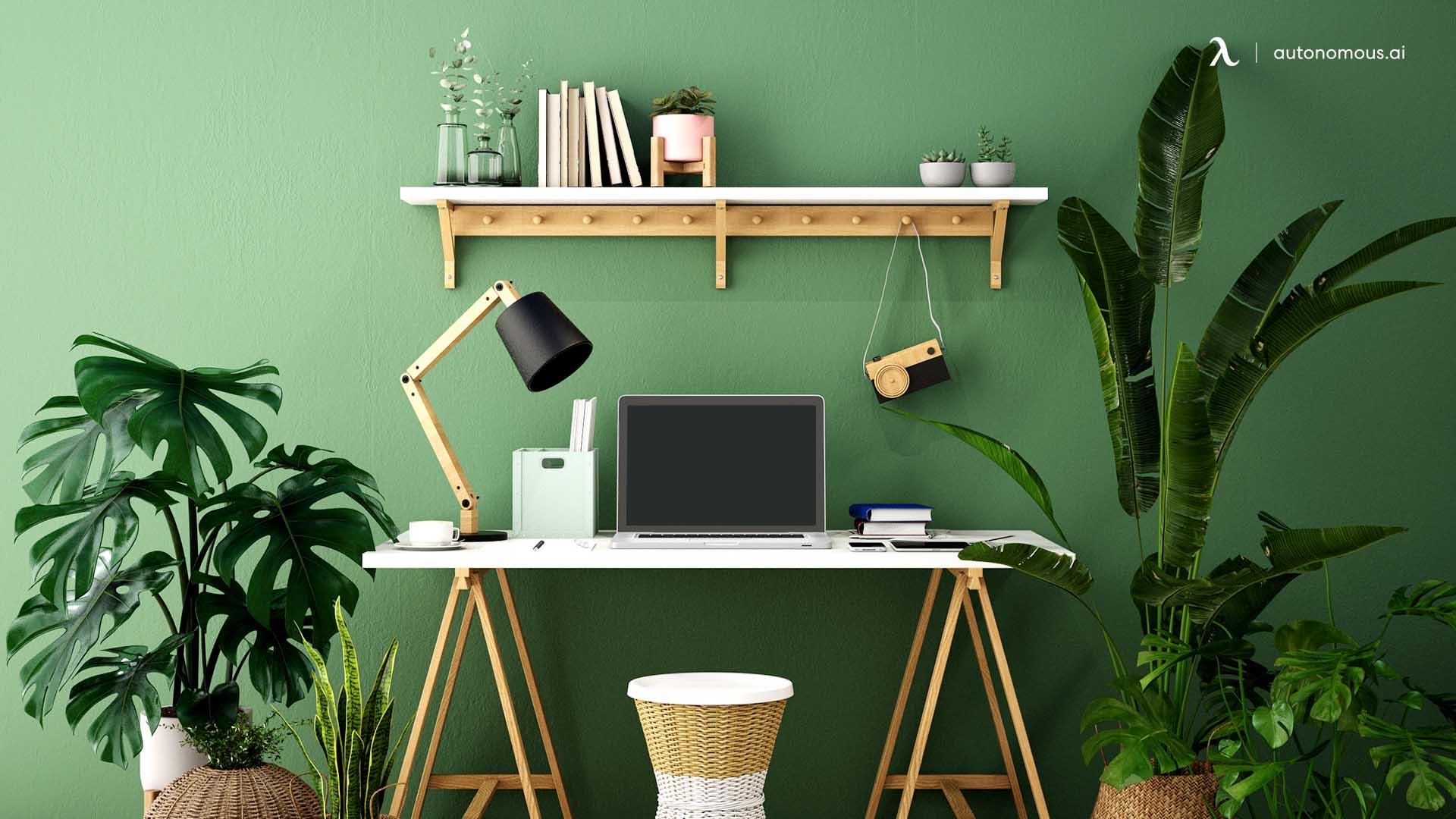 Adding low-maintenance plants can be a great idea to have a greener workplace at home. It is a proven fact that plants and greenery help you stay fresh and play a vital role in boosting your productivity, so why miss this golden chance of making your home office workspace more engaging, productive, and rejuvenating?
6. Use a Desk Lamp
You might be a midnight owl who looks working late or after dusk when there is no natural light source. In such a situation, it is ideal for equipping yourself with a wide desk lamp. It would be better if your desk lamp is equipped with temperature and brightness adjustments to help you get a light that lets you work without any potential optical strain.
7. Set Your Workstation near a Power Supply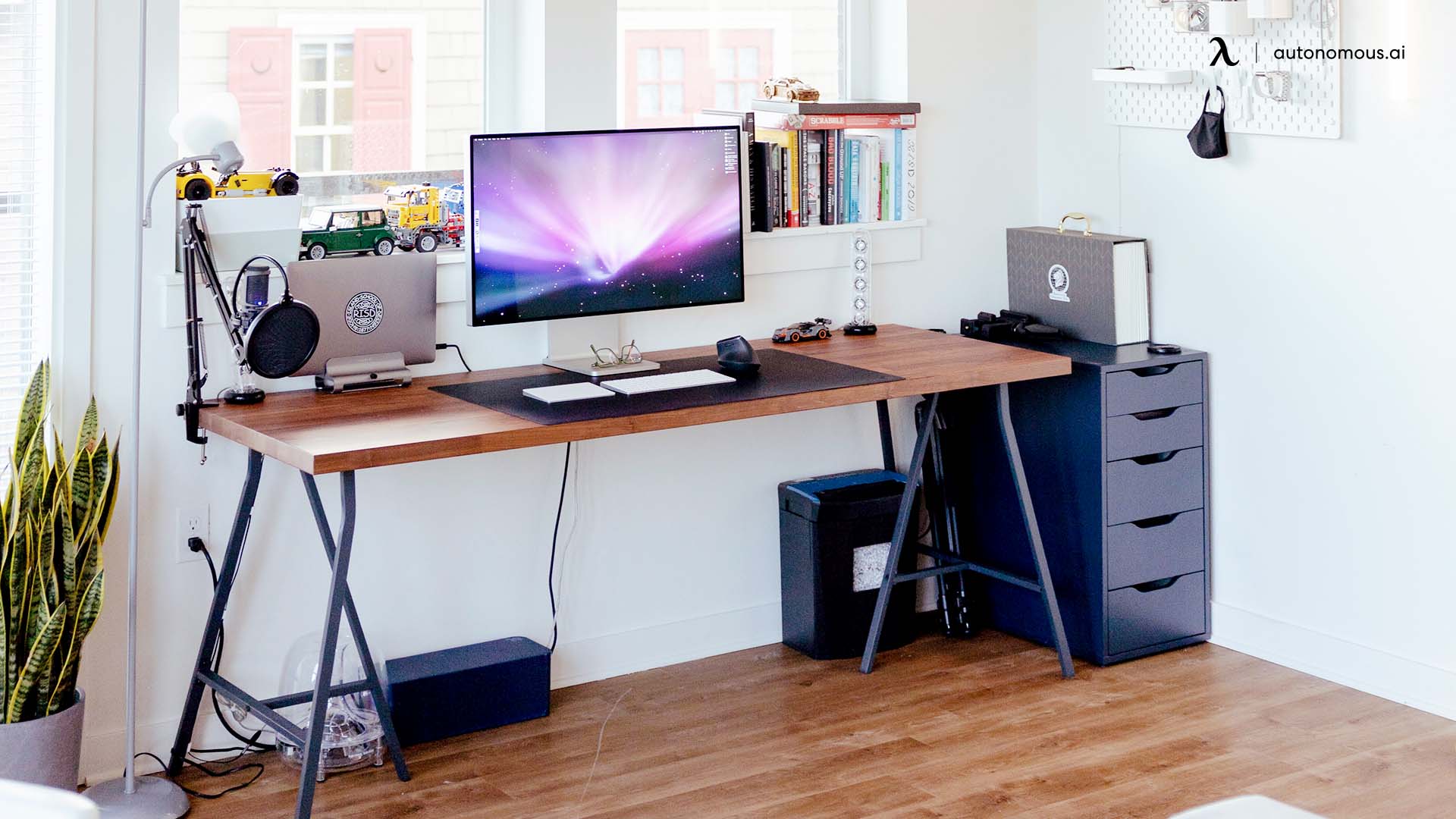 Having a power strip dedicated to providing you with various ports can be ideal for your workspace at home. As a remote worker setting up a home office, you will be installing various electronic devices like your monitors, CPU, or your laptop's charger when needed. So, sitting away from a dedicated power supply would be a bad idea.
8. Get a Dedicated Wi-Fi
As a remote worker, you have to stay connected with your office team. So, the most vital gadget in this regard would be a dedicated router that provides you an internet connection with a better bandwidth. This will help you stay up to date and always connected with your team.
9. Never Setup Your Workstation on Your Bed!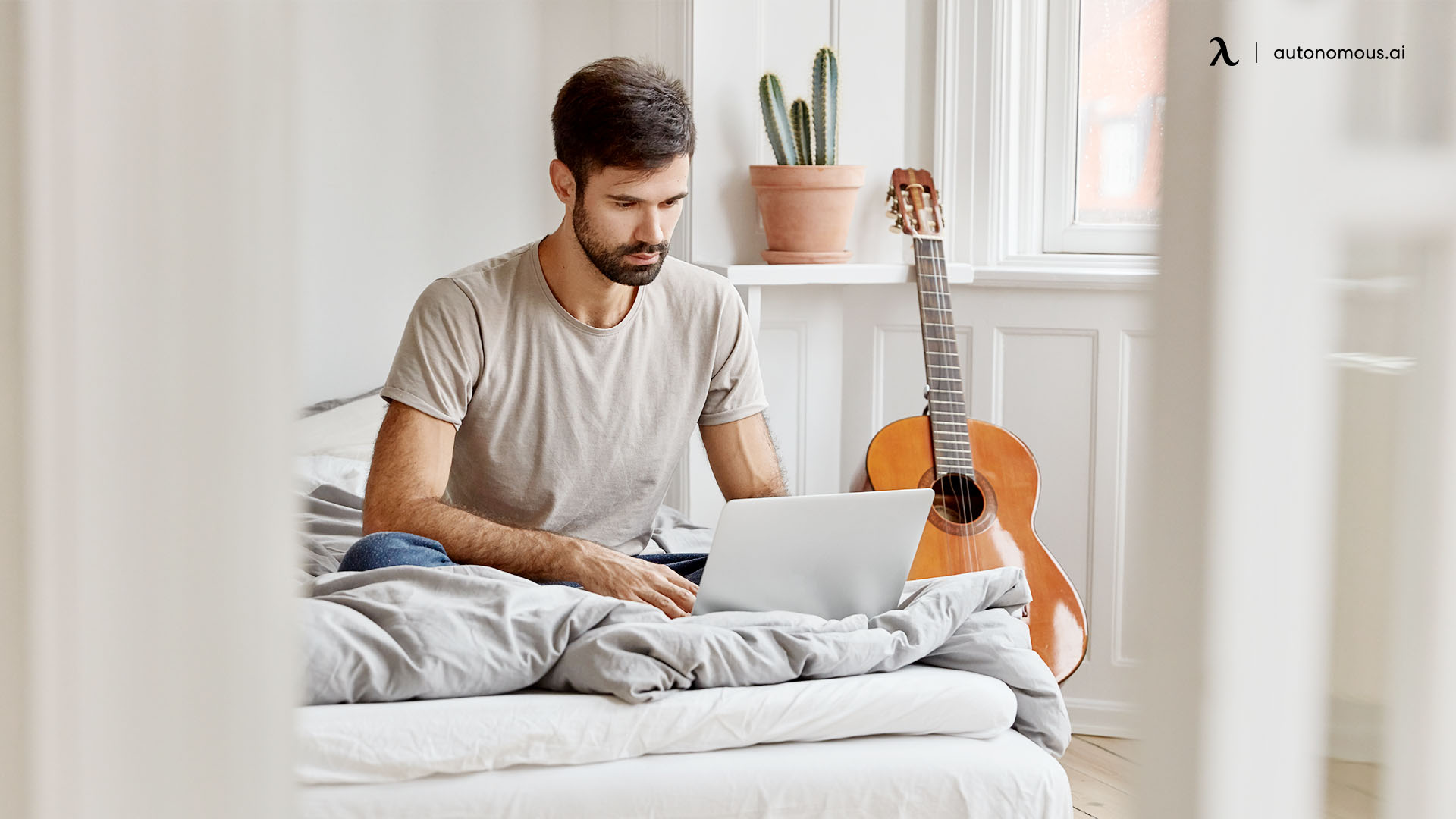 It might look quite comforting to work while staying in bed, but this can be bad for your work and your resting hours. When you are working from a place that is as comforting as your bed or your sofa, your work hours expand, making you overstressed with your work. Eventually, your resting hours are altered, and the comfort that you usually receive while relaxing in bed is also affected.
10. Never Forget to Personalize Your Corner!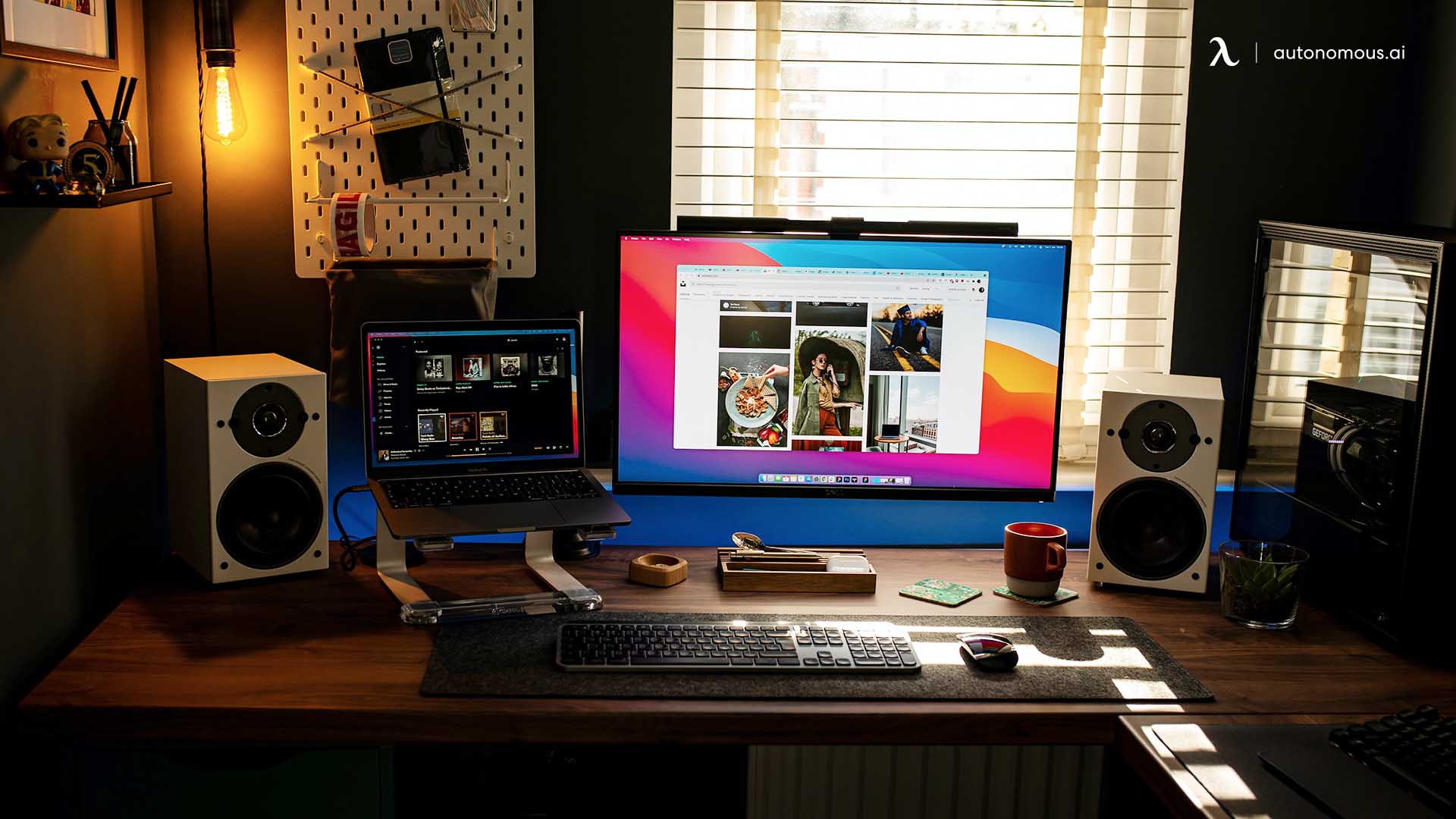 Having a personalized workspace at home keeps you more engaged with your workstation. People are more motivated when they have their collectibles or a photo frame of their loved ones on their desks. So, always keep a keen check on your desk space's personalization. Eventually you will start loving your workspace even more and hence become more productive.
Subcribe newsletter and get $100 OFF.
Receive product updates, special offers, ergo tips, and inspiration form our team.
WRITTEN BYAutonomous
We build office products to help you work smarter.