Workplace Inspiration
10 Warm Wooden Office Design Ideas You Should Try

Autonomous
|
May 12, 2022
1,646 Views
A wooden office design is something that inspires everyone. Imagine how amazing it would be to have a cozy work environment where you can work on your task while staying in your comfort zone. The wooden office décor is all about promoting coziness and warmth in your work environment.
Since you know that the aura that your office setup sets greatly impacts your mood and performance, you should pay importance to this aspect. Since most office workers find tranquility and comfort in a wooden office interior design, we have shared the details of how you can create one in this article.
Upon reading further, you will find some of the best wooden office ideas that you can adopt in your home office setup. Are you excited to learn more? Let's read further. 
1. Adopt the Caramel Theme
You all are aware of the caramel color. If you adopt an all-wooden home office design, you will adopt this theme. Think of choosing caramel-colored wood for everything, from your windowpane to your tabletop and from your flooring to your walls. In this way, you will create a cozier work environment. 
2. Have a Wooden Backdrop
One interesting way of adopting the wooden office décor is to invest some time thinking about what your backdrop should be. Perhaps a wooden backdrop would look magnificent. You may think of either pasting a wooden wallpaper or making the backdrop entirely using wood.
3. Put up Some Wooden Photo Frames on The Backdrop
In order to enhance the way the wooden backdrop looks, you can hang some of your favorite portraits on this backdrop. This new addition will help you add more of a personal touch to your office. Since you are planning to adopt an entirely wooden office design, you may think of using wooden frames. 
4. Install Wooden Shelves to Increase Storage
Having more storage is the basic requirement of any home office. Doing that allows you to have more space for sorting and arranging your paperwork. Since this will be a requirement for your office as well, you can take it as an opportunity to add some wooden shelves and increase your storage space while satisfying your interior design's requirement. 
5. Invest in a Durable Wooden Standing Desk
Planning an entirely wooden office setup will be incomplete if you do not invest in a durable wooden standing desk. The best option that you can think of is the Autonomous bamboo standing desk because it has an ergonomic design and meets the requirement of wooden office décor. However, if you can't afford a new standing desk, you may think of creating a DIY standing desk and placing a bamboo desktop as its tabletop. 
6. Use a Wooden Monitor and Laptop Stand
Since you have a wooden desk now, the next addition that you have to make is that you get some wooden accessories. A wooden monitor and laptop stand tops this category because it is one of those desk accessories that helps you maintain minimalism.
The wooden stand that is on the top of our head right now is the Ergonomic Birch Wood Monitor Stand, as it is the most durable option that you can think of going for. However, if you have a laptop as well, you can go for the Birch Wood Vertical Laptop Stand option. 
7. Couple Your Desk with a Leather Desk Chair
If you have ever taken some inspiration from the rustic desk ideas, you would have noticed how they associate this sort of desk setup with a leather chair. Leather is one of those classics that complements a wooden office décor.
That's why, if you wish to have a classier wooden office design, you should go for a leather desk chair. Ideally, a black or brown leather chair would be the best fit in this regard. If you are confused due to the multiple options that the market has, you may think of buying one from our online store. 
8. Use a Complementary Wall Color
A complementary wall color would help you create a more aesthetic aura that any office worker would love to have. The selection of the wall color depends upon aspects like your personal preferences and the size of the room that you are dedicating to your office. If this room is large, a dark accent will make it look classier. However, if this room is smaller in size, you should use light shades like those of neutral colors so that your office looks brighter and more spacious. 
9. Put Some Plant Pots Around Your Office
Putting some plants around is always a great modern wooden office design idea. It gives a refreshing look to your office and radiates a positive vibe throughout the room. If you can't take out much time for the maintenance of these plant pots, you should go for those potted plants that require lesser maintenance. In this way, your office will be fresher and brighter. 
10. Ensure That You Have Adequate Lighting
Having adequate lighting is the requirement of a wooden office design. Having enough lighting can aid in avoiding optical strain and keeping you active round the clock. When it comes to having a reliable light source, we are referring to both a natural and an artificial one.
For a natural source, you may think of having your office created in a room that has a large glass window that allows enough light. On the other hand, a reliable wooden desk lamp would be ideal as an artificial source. Both these light sources will ensure that you do not encounter any sort of eye strain and have a stress-free work experience in your all-new modern wooden office.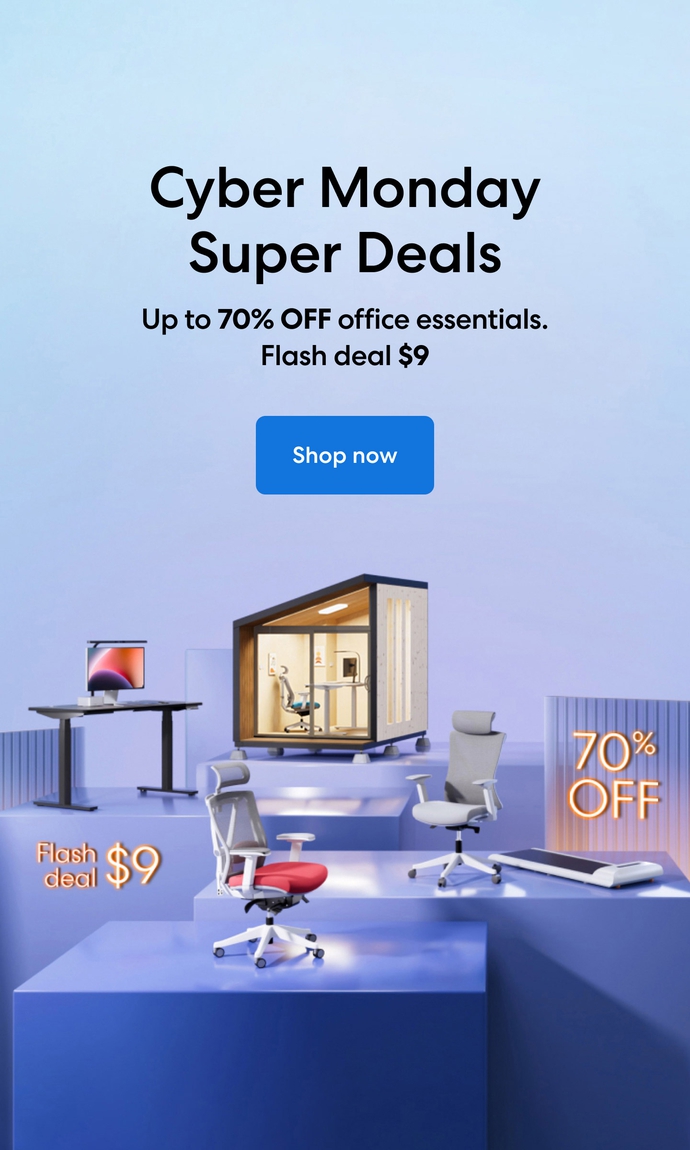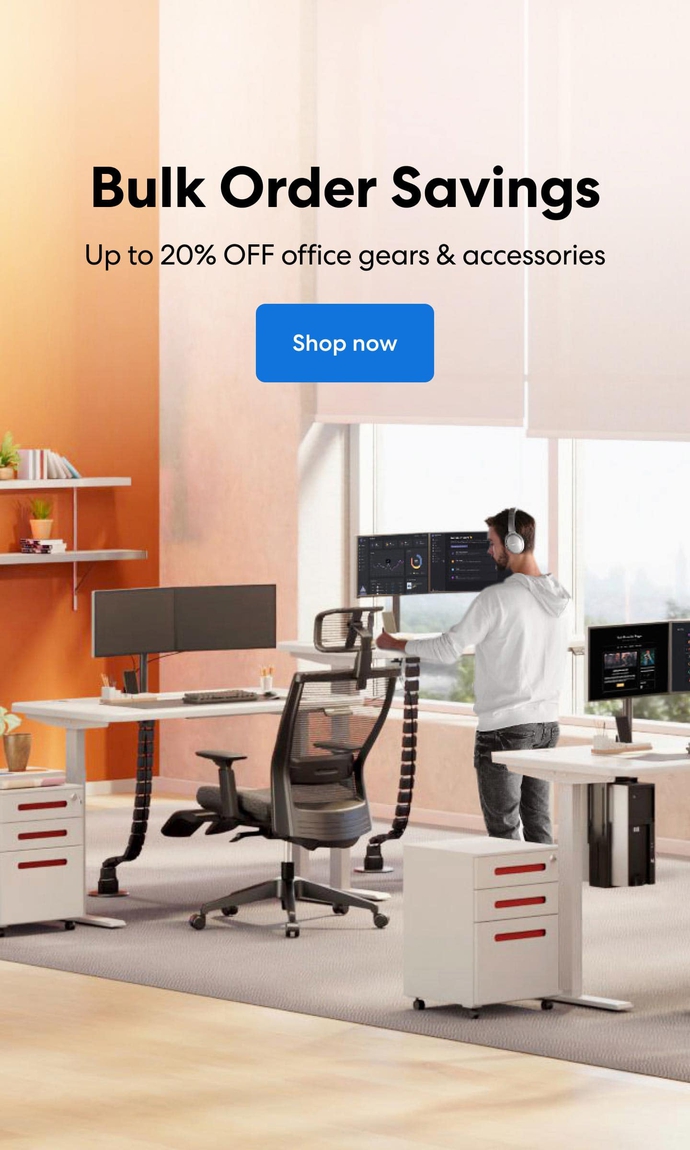 Subcribe newsletter and get $100 OFF.
Receive product updates, special offers, ergo tips, and inspiration form our team.