Workplace Inspiration
10 White Desk Decor Ideas to Inspire Your Workspace

Autonomous
|
Jan 2, 2022
2,282 Views
Congratulations on getting a white desk for your home office or workplace. White is a universal color that conveys purity, peace and tranquillity as you sift through the day's challenges at the workplace. Now, increase your productivity as you look for white desk décor ideas.
Some White Desk Decor Ideas
White desks could be too bland for some folks if left undecorated. Here are some white desk decor ideas for you to consider.
1. Bring in the Nature
Now adorn your white standing desk with a planter or two. Green and white go hand-in-hand. As you bring in nature, you are rejuvenated. You may choose to keep a small planter on your work desk or on a small table next to it.
Choose from various green plants all year round or select some flowering plants. Remember that you will need to take the plant off the desk to water the plant. Why? This will avoid any splashes of water on the table, damaging it. 
2. Desk Lamp
Ever thought of adding warmth to your desk décor and your room with a desk lamp? Try the Stella Go portable led lamp that offers you eleven hours of LED lighting on a single charge. You can carry it into any room you want as it operates on batteries.
Choose between four different light colors from cool, warm, or natural light. You have ten different settings to increase or decrease the brightness. The best part is that it does not emit any UV light. The heat produced is too minimal and does not affect you. You can easily charge the desk lamp using a C-type charger cable (provided).
No more hassles of staying connected. Charge it, and you are good to go! 
3. Using the Vertical Space
If you love pictures, decorate the vertical space in front of your aesthetic white desk. Choose from portraits of your favorite authors, sportsperson, comedian, or actors and more. Many folks prefer to have paintings depicting a scenic view to expand their mind. What does that mean? When immersed at work and struggling to find solutions, breaking from the routine and looking at abstract or scenic pictures relax many folks. A relaxed mind can certainly think better, as they say.
4. Oblio-Charger-by-Lexon for your Cell phones
Now charge your cell phone without any wires with the Oblio-Charger-by-Lexon. This UV sanitizer and wireless charger are available in five colors made from ABS plastic. Designed and completed in a rubber finish, this vase-like shape makes an attractive object d'art that is bound to get you queries.
Now no more hassles of cords or cables hanging around your desk as you easily charge your phone. Add a bluetooth wireless headphone, and you can complete your call even as you freely move around.
The 10-watt electricity consumption is not a hole burner for your pockets. This 10-watt power output produces about 1000 lumens of light. Remember that wireless charging is on offer for Qi-compatible phones.
5. Soothing Colors
Lighten up your hectic work schedules. Surround yourself with ample pastel shades on the walls, soft furnishings and more. These pastel shades could relax you and charge you as you make progress through the day.
6. White Topographic Desk Mat
Protecting your white desk with a desk mat seems like a natural reaction from a new and proud owner. As you think about a desk mat, you could be concerned about the smoothness of rolling an external mouse. How will the desktop look once you lay the desk mat protectors?
No more concerns as you smile and reflect on your splendid choice of a white topographic desk mat. Held on the underside by rubber, this desk mat does not slip away. This keeps the desk mat in place even on the smoothest of surfaces. Scroll your external mouse with ease as you work on your new desk mat.
7. Floral Decor
As you explore white desk office ideas, how about adding a sprinkle or two of fresh flowers or even buds to your work desk. Some folks prefer faux or dry flowers that give you a pleasant fragrance. Add a dash of it in a bowl or any small shaped bottle or glass container. Flowers represent an element of nature and are always welcome. Be sure you or people around you don't have allergies to certain types of flowers.
8. Style using Mirrors
Enhance the room size by using a mirror or accentuating a painting or desk plants in your room. Consider using full-length mirrors for your white office furniture décor. You will see the brightness nearly doubles up. Adding mirrors is a perfect way to add aesthetics to your room. 
9. Uplift the mood
Now you can always have your near and dear ones close to you. Add pictures of family members on your desk or use a metallic or wooden grid. Decorate it with pictures of office colleagues as you work from home to help you remember the pleasant times spent working together. During an informal video call, display your picture wall to your office colleagues to let them know how much you treasure working in this team. It will instantly lift their mood.
10. Add Music to your Work Desk
As you look for more white desk décor ideas for your white office desk, you can always place an additional mini wifi speaker to play some music in the background. Many folks find this quite helpful as they listen to a symphony from Beethoven or Mozart as they work. Increase your productivity, reduce stress, or enhance your focus with music.
Feeling upbeat? When not on a call, how about a burst of some peppy music to bring out the high energy in you? Feeling tired and low? Play some instrumental music or music for relaxation. Manage your stress with natural sounds and calming music with plenty of choices.
Wrap-up
Your choice of a white desk is a perfect one. It gives you so many white desk décor choices just because it is such a neutral color that it blends with almost all decors. Pick up some ideas, transform them to suit your preferences and taste. Decorate your desk to enhance your mood and be happy as you work.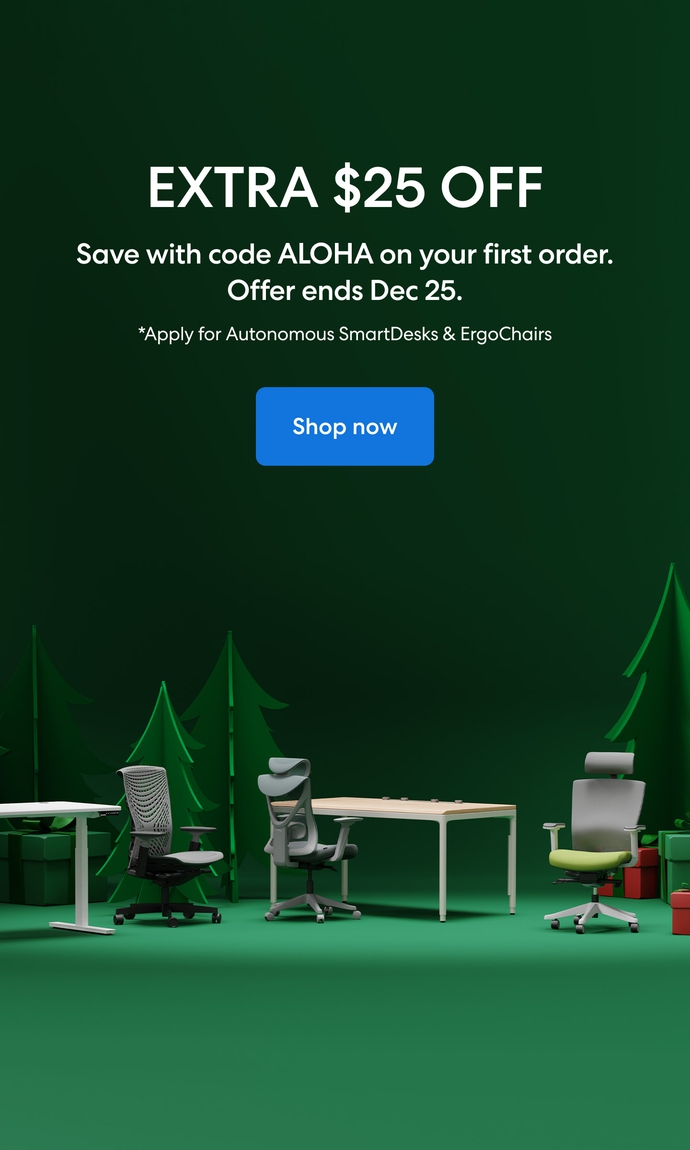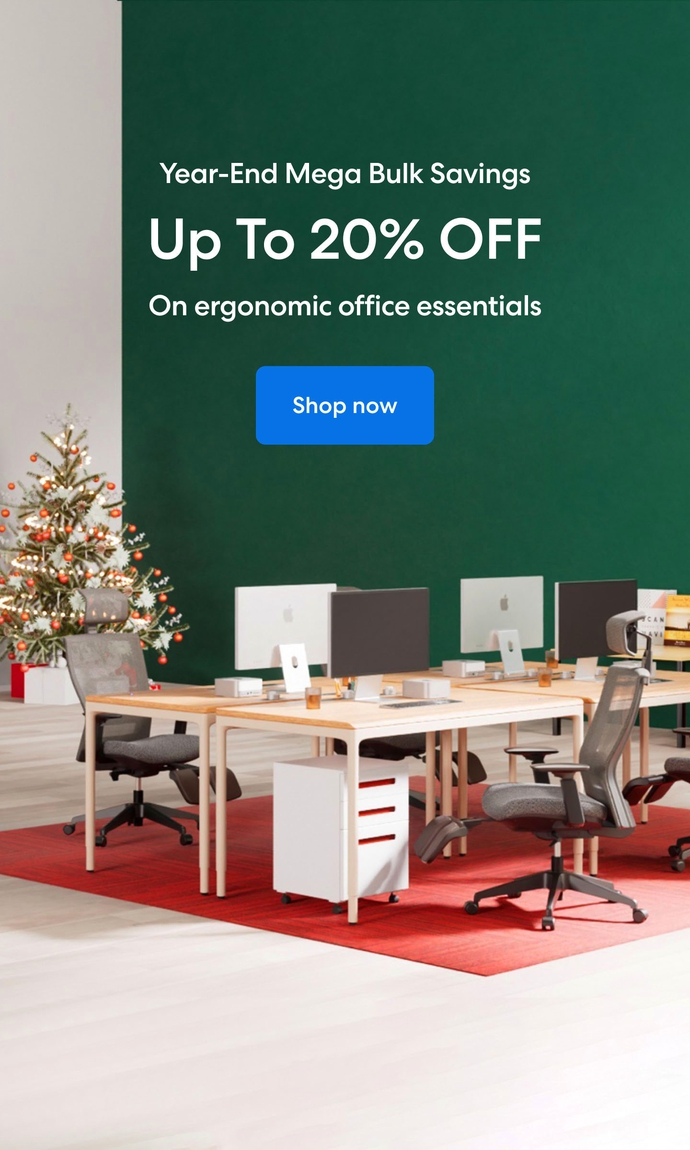 Subcribe newsletter and get $100 OFF.
Receive product updates, special offers, ergo tips, and inspiration form our team.