Work Wellness
11 Employee Wellbeing Initiatives to Implement for a Company

Autonomous
|
Oct 30, 2021
2,214 Views
Many companies often seem to put off employee wellbeing as an aspect of work until it is too late. This is a program that studies show works wonders in terms of impacting positive vibes on workers. When an employer adopts unique employee wellbeing initiatives, positive things take place. 
There are benefits to workplace wellbeing initiatives for the company and its employees. The company experiences increased focus on emotional and mental wellbeing. Employers need to put in place ideal policies, best practices, and activities. 
The programs should improve employees' physical or mental health. A happy employee is a healthy and productive worker. This piece looks at the importance of employee wellbeing and the initiatives a company can put in place. 
The Importance of Employee Wellbeing
Employee wellbeing initiatives are important looking at some current employee benefits trends. Below are some of the gains from implementing staff wellbeing initiatives.
Reduced absenteeism and staff turnover
When employees are well taken care of, they see no reason to abscond from work. In turn, they turn up and put in extra effort towards meeting set goals. The same is the case with employee turnover. 
No one wants to leave an employer who treats them well. A good employee wellbeing initiatives program keeps them around since they are taken care of well. Why would one want to jump ships when the deal is good where they are? There is absolutely no reason to do that.
Improved morale, motivation, and productivity
When team members become engaged through a company wellbeing program, they motivate each other. The level of productivity goes up, and morale grows by the day. This is a win-win scenario for the employer and the employee. 
Communication gets better by the day, leading to the completion of tasks on time. Everyone is helping one another to execute their roles with ease. What drives this morale booster? The level of trust created between workers and the drive to build everyone's needs.
Reinforced employer branding
Workers' wellbeing has a positive influence on any company's work culture. This reason makes most companies' leaders globally invest in it. You can use this initiative to brand your business and attract new talents. 
How does this work out? Happy employees become your marketing tool as they say good things about you and the company. Their friends pick up the same vibe and spread it around. Eventually, you save a lot of money on hiring costs. Your staff is also kept engaged throughout.
Development of a resilient workforce
Employers need to have a strong workforce mapped out for success. You can only achieve this by being supportive of your workers, for a start. A workplace wellbeing initiatives program guides if an employee is stressed at work or in their personal lives. 
When you have a healthy program, you can help your workers deal with stressful life situations. They become adept at handling unexpected events when they are alone. This act makes workers feel appreciated, and they dedicate their time to your company. They become a strong and resilient unit trained for your course.
Improved employee health behaviors
Well-being programs are good at helping people adopt and maintain healthy behaviors. This is perhaps the biggest benefit of having an employee wellbeing initiatives program. How would you feel if your employer took the lead in teaching you how to take care of your health? It must be a good feeling. 
Yes, employee wellbeing programs are the core of behavior change. They provide the right education, motivation, skills, and social support for behavior change. In turn, your workers become healthy, lowering their health risks. 
They become strong to fight any possible emergence of chronic diseases. Who wouldn't want to spend less or nothing at all on medical costs? Everyone wants to keep all their money intact if they can. 
Some Major Factors to Implement Employee Wellbeing Initiatives
What are the factors you can put in place to improve your employees' wellbeing? There are many employee wellbeing initiatives out there; some may be ideal for your company, others may not. Investigate your work environment and workers to determine what might work best for you. Below are some employee wellbeing ideas for staff you may consider. 
1. Start an Employee Purchase Program
At times, it is ideal to reward your workers with some programs based on what they buy. An employee purchase program works magic in keeping your workers happy. They can buy some home office setup equipment that may be otherwise expensive. 
Furthermore, the program is ideal for a work-from-home employee who needs office accessories. They can use it to get these items at a premium cost. This program helps to keep them around as they feel indebted to you. 
As a reward system, an employer can use an employee purchase program to recognize workers' efforts. Some employees grind a lot to succeed. Employers can support this effort with a program that takes off some weight from such a worker. 
2. Reward and Recognition for Excellent Performance
How would you feel if your employer recognized and rewarded your great work? Good. This employee wellbeing initiative would be the best feeling and most memorable thing. Rewarding your employees increases their work morale, dedication, and productivity. 
There are many ways you can reward your employees. You can give them gifts, buy a healthy lunch for them, organize a trip, and many more. Recognizing your employees makes them feel safe, cared for, and appreciated. 
3. Employee Promotion and Payment Raises
This is one of the popular employee wellbeing ideas. One of the most fulfilling moments in someone's career is getting a promotion or a pay raise. Usually, when an employee gets promoted, their main expectation is to have a salary increment. 
Though the increase may come with increased responsibilities, performance incentives are necessary. Unlike a bonus that is a one-time thing, employee promotions and raises are long-term. 
Work promotion increases productivity at work, motivates other employees, shows gratitude, and works well done. Furthermore, promoting a worker enhances their career growth and improvement. 
4. Implement Flexible Working Hours
Having flexible working hours allows your team to manage their time effectively. This employee wellness idea reduces work fatigue, stress, and enhances job satisfaction. 
Flexible working hours increase employee confidence and project ownership, hence improving productivity. 
With this workplace wellbeing initiatives idea, it is necessary to give your employees working flexibility and resting days. This implementation is necessary to boost staff morale and promote physical and mental wellness.  
5. Initiate Simple Body Exercise at Work
Working out can be a healthy and good way to start your day. It sets the mood and helps the mind to get ready for work. Starting an exercise journey can improve the productivity and performance of your employees. A morning workout as a workplace wellbeing initiative forms a conducive environment for work.  
It creates a healthy bond with your employees, and it impacts their body's health. Working out improves brain power, increases energy, improves creativity, and reduces stress. Make this a daily or weekly routine for everyone to get ready for the day. 
6. Proper Office Renovation
Workers are at their best when the workplace is conducive and well arranged. It is important to have an office well-lit with a lot of light and space for movement. Provide employees with office equipment for their home office or workplace ideal for their roles. 
This is the time to invest in a good office standing desk like the SmartDesk Core to help reduce pain at work. The workers can be flexible to work while standing or seated to stay active and comfortable. There are many ergonomic office standing desks on the market you can consider. 
Alongside a good desk, invest in the best ergonomic chair like the ErgoChair Recline for the office. You want to be at the forefront of fighting back and neck pain at work. Make sure your workers are comfortable when seated at work. 
Office makeup can also include improving its aesthetic appearance. Give the office some environmental touches on plants that help to regulate the air. Work around the color of the painting and the office decor to match what everyone needs. 
7. Regular Team Building
Most workers bond well when they take part in generating staff wellbeing day ideas. This is possible when there are regular team-building activities. People exchange ideas and take part in games that make them friends and think outside the box. 
As an employer, you stand to develop a cohesive team and enhance communication. There is freedom of engagement when such activities are done, breaking any existing barriers. Regular team-building activities are ideal to improve employees' health. 
8. Provide Tools for Self-discovery
One of the best things that an employer can do is to help their workers understand their interests. This is one of the sufficient employee wellbeing initiatives in the workplace. Self-discovery is a critical adventure that defines personal values, interests, and development. 
Providing your employees with tools that can help with self-discovery can be a great way to empower them. This act may increase their productivity, creativity, and innovativeness in handling their duties. The process of self-discovery aids employees in identifying their abilities, strengths, and weaknesses. 
Using the ideal tools provided, employees can maximize their hobbies while doing their work. Workers with similar passions or hobbies can help others grasp the concept and work effectively. Personal values help in determining the ideal actions to take when opportunities appear.
9. Celebrate Events, Achievements, and Special Days
Most of the time, employers don't come back to engage employees in the company's successes. When a project is done to completion and successful, it is good to celebrate. Gather everyone and let them feel the joy of success. Don't just call the team that achieved the success aside to reward employees individually. 
When a marriage, wedding, or anniversary occurs, gather everyone to celebrate. Create an environment in which everyone wants to be a part of what everyone else is celebrating. If one is turning a year older, organize a birthday celebration. Celebrate a child's birth with a new parent or parents within your ranks. These events and achievements are what hold employees together. 
10. Incentivize Health Care
At times, what weighs workers down is the cost of medical care. When one is ill, they may resort to traditional home care, which may take time to cure them. As an employer, you can step in and offer some medical benefits like flu shots to prevent its spread. 
When the case is serious, permit the sick employee to recover at home. Even so, where possible, get a medical doctor to attend to the worker. Of course, they pay for the medication, and you also support them in some way. 
11. Grant Sabbaticals and Extended Leave Days
Going on a sabbatical or extended leave is beneficial to the employee and employer. A sabbatical presents an opportunity to assess your interests and professional life. During your leave days, you can relax, reflect, and refresh your mind on goal setting. 
Sabbatical reduces work stress, increases psychological resources, and personal wellbeing. The extended break can help you plan your future, retirement, and career position. Employees who come back from an extended leave come back to work rejuvenated, motivated and ambitious. 
It is also ideal to extend leave days for new parents to give them time to bond with their newborns. At times, the delivery may be complicated, and the healing process takes longer than expected. The new mother may need more time away from work to recover fully. 
Autonomous Bulk Order Program
Autonomous Bulk Order Program is a groundbreaking program of Autonomous - your gateway to seamless and efficient office furniture procurement! At Autonomous, we understand the unique needs of businesses aiming to create productive and inspiring work environments without the hassle of managing individual orders. With our Bulk Order Program, you gain access to a streamlined and cost-effective solution for acquiring top-quality office furniture in large quantities.
Whether you're furnishing a startup, a rapidly growing company, or a well-established enterprise, our program is designed to cater to your specific requirements. Explore an extensive selection of ergonomic chairs, height-adjustable desks, storage solutions, and more, all crafted to enhance comfort, productivity, and wellness in the workplace. Experience unparalleled convenience and professional support from our dedicated team, ensuring a smooth and effortless process from order placement to final delivery.
Elevate your office furniture sourcing experience with the Autonomous Bulk Order Program today!
Conclusion
Employees are an important resource to the success of any company. As an employer, you need to keep them happy to stay productive on your course. Luckily, there are many ways of doing this, as you may have read. 
These are not the only employee wellbeing ideas you can adopt. Be creative since you understand your work environment well. Give your workers what you deem fit to keep them happy and productive. Reach out to everyone to get information on what works and what does not. 
At the end of it all, you gain as their employer, and they gain as well. Don't forget that people are pulling their weight for you to succeed. Support them in the best way you can to achieve their goals alongside yours.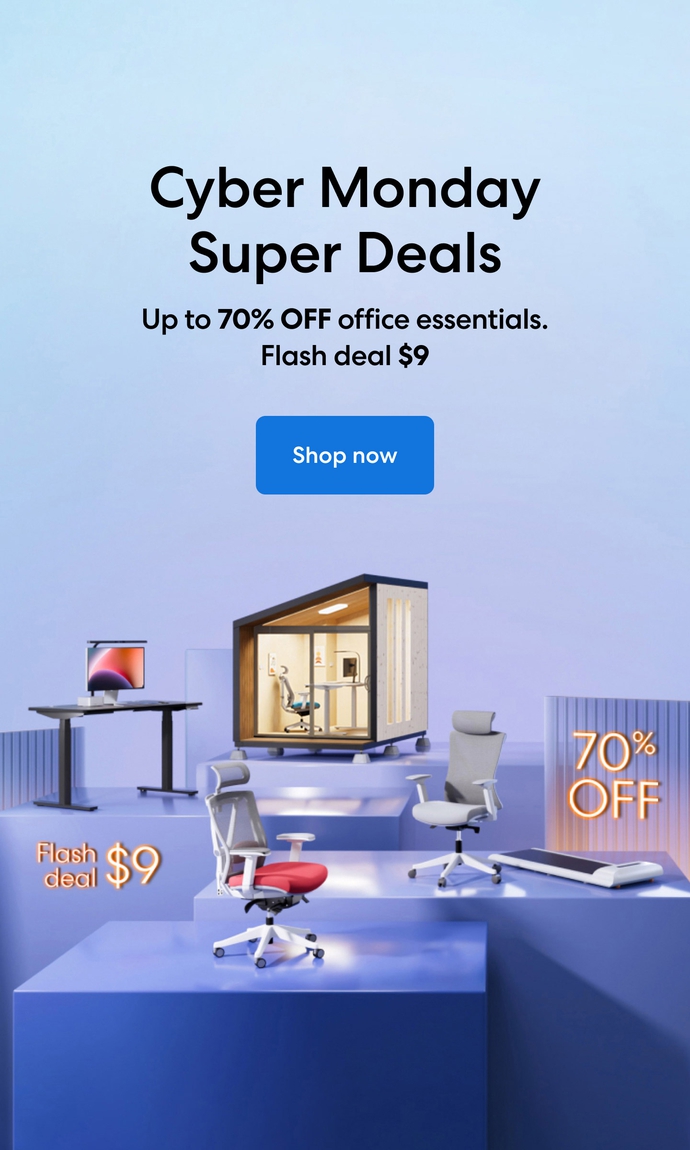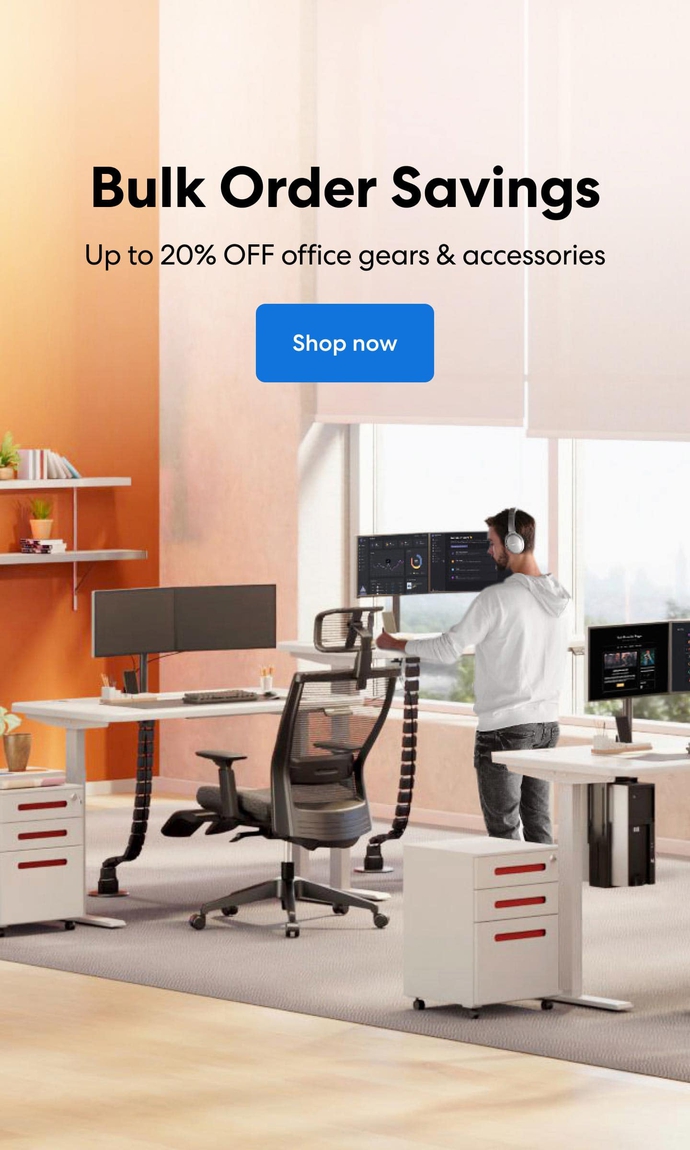 Subcribe newsletter and get $100 OFF.
Receive product updates, special offers, ergo tips, and inspiration form our team.