Latest Updates
12 Benefits of Good Onboarding New Employees You Must Know

Autonomous
|
Oct 9, 2021
1,969 Views
Are you planning to hire new employees for your company? If so, what plans have you made for the new entrants? It is important to have a program for onboarding new employees. As you plan, make sure to understand the benefits of onboarding. This knowledge helps execute the plan well. 
What Is an Employee Onboarding Program?
Onboarding is a deliberate effort by a company to train its new employees. It involves providing information that helps adjust to the new role. The new entrant, in turn, gets to understand their role and the company's culture quickly. Furthermore, the employer's expectations become clear to the new employee. 
The induction process may see the company communicate the benefits it has in store for the new employees. Depending on what the company holds dear as its good practices, it can offer many privileges. Newcomers may find offers such as home office furniture sales. This is a privilege that enables them to set up their home offices for remote working. 
Every company has a different purpose of onboarding its newcomers. Whatever it is, the goal is to make sure that new entrants are comfortable and blend in as fast as they can.
What Is the Purpose of Employee Onboarding?
It is vital for every company to onboard new employees to help them adjust and adapt to the company. They need to understand their roles, company philosophies, and offers quite fast. The process engages the employees to become workers committed to the company's success. It also helps to keep the new entrants by making them part of the team. 
If this process is overlooked, integrating newcomers into your systems becomes a challenge. It is critical as it provides knowledge, support, and training needed by the newcomers. They, in turn, become productive members of the team.
 Benefits of Good Employee Onboarding
You cannot overlook the importance of onboarding new employees to a company. The benefits are for both the new entrants and the company. Below are some benefits of onboarding. 
1. Shortened Learning and Increased Productivity
Most employers may ask, why is onboarding important? Here is the first benefit of onboarding. The process helps shorten the learning curve for the new employees. They take the shortest time possible to know what they are supposed to do and how to go about it. Individual needs become accommodated during the process as well. 
Though technology is good, it is handy for more than just work automation. The system helps in streamlining the onboarding process. What does a well-trained employee bring to your company? Well, proper onboarding leads to timely settling in and concentration on work ahead. Quick settling in by newcomers leads to increased productivity at work. 
An effective onboarding process can bring fast and relevant changes to the company. What makes an onboarding plan productive? Many things can come into play to answer this question. One way to measure success is how fast the new employee gets to work. How do you measure the success rate? Check the performance of the employee after the onboarding process.
2. Proper Communication Across the Channels
Promotion of communication is one of the important aspects of onboarding new employees and benefits of onboarding physically or remote employee onboarding. Often, communication breaks down along the corporate ladder due to failed onboarding. New employees fail to decode the sent-out messages from the top management. 
When you have a good onboarding program, there is a conversation that takes place. The new entrants find time to speak with the management, who welcome them into the company. Why is this conversation vital? It helps in giving insights into the new employees' potential career paths. Furthermore, the new entrants find mentors from within the company. 
The new entrants get to understand what the management expects of them, and the reverse is true. Decoding messages from there on becomes easy, and work is done as expected. Some companies fail to achieve anything when there is no wholesome involvement. 
3. Enhancement of Performance
Imagine reporting to work, and you are immediately assigned a task you know nothing about. Are you likely to perform well? How do you go about executing the same task? Unless you have prior experience in the same role, you may fail terribly. Everyone needs a guiding hand to help them understand a new role, processes, and the company. 
Before you are tasked with being productive, the company needs to give you a proper welcome. You need to understand your roles, the company culture, and processes. When this is done well, you become well-equipped to perform. You may have the best piece of technology, but with no information and knowledge, it may not help you at all. 
Things that may seem simple to use, such as an adjustable standing desk, require training to know how to use them. Onboarding requires training the new entrants on how to use office furniture. The results are proper use of the resources to enhance performance. Again, direct communication of the employees' expectations helps in improving performance. It is one of the obvious benefits of onboarding.
4. Trust Building and Establishment
Employers always seem to struggle to build trust between the employees and themselves. Perhaps the challenge comes from the fact that there is never a proper onboarding process. It is from this process that the communication lines become opened. 
People engage openly without fear of repercussions or victimization. The comfort breeds trust that is bound to persevere all the while the employee is with the company. Ideally, proper onboarding helps companies speed up the process of building trust.
5. Management and Staff Stress Reduction
There is nothing as challenging as having to watch over an untrained new employee constantly. You are always in fear of them making mistakes with their every move. This is a challenge you can overcome with ease by properly onboarding the newcomer. 
By onboarding, you arm the new entrant with the right tools and knowledge to work. The task placed before them becomes easy for them to execute. It is one of the important benefits of onboarding. In essence, you spare yourself time to do other things and get rid of stress by managing the employee. 
Do you know what it means to onboard an employee well? You empower them to be on the task on time and to maintain company standards. Furthermore, they become empowered to execute some activities meant for their comfort. 
New entrants can take advantage of the EPP for employers to get some needed furniture. They get ample time to set up their accounts for future office essentials when they settle down. This is a deliberate move that frees up the assigned manager or other staff to do other things. Eventually, the potentially stressful situation is gotten rid of. 
6. Attracting Top Talent Is Simple
The attraction of employees may not be a primary purpose of onboarding process. A company can easily attract top talent through what they uniquely offer. Employers should strive to boost their company's growth and stand out in many other ways. 
Having an easy and robust plan can help in attracting new employees. Another easy way of attracting talent is by giving them a conducive environment to work in. Items such as ergonomic chairs and standing desks make employees feel cared for. 
The items not only attract new talent but also improve the health of employees. When employees are happy, they can hardly leave the company. In fact, the team may look for several unemployed but talented individuals to join the company. 
Companies should provide an initial world-class way of onboarding experience or highly talented individuals to get benefits of onboarding. Managers should have an employee referral program where other employees can recommend other talent from their networks. 
Having the program makes the process faster and less expensive compared to the other forms of onboarding. Furthermore, this process of onboarding is an important way to source the right candidates.
7. Organizational Procedures and Department Specifications
First, when onboarding employees, you need to specify the roles and departments. That way, employees can easily apply for a job depending on the available or new roles. 
The department's policies facilitate the onboarding process by offering an overview of the expectations. While setting the onboarding procedure, it is critical to review the key company policies. 
8. Onboarding Improves Job Retention and Satisfaction
One of the most important aspects of onboarding new employees is having as many talented team members as possible. The battle for top talent retention in an organization is usually high. Therefore, it is ideal for employers to develop a good onboarding plan. 
Furthermore, backfilling a position is time-consuming and expensive. Though retention turnover is expected, it is important to maximize the lifetime value of your employees. When an employee is replaced, there is a risk that productivity may suffer.
9. Improvement of Company Culture and Bottom Line
Recruiting new employees is time-consuming, costly, and tiring. Companies that implement a good onboarding plan have a low number of employees leaving the company. The onboarding process plays a significant role in retaining top talent, hence reducing the rate of employees leaving the company. It is one of the essential benefits of onboarding not many people are aware of.
Though retaining talent can be difficult, the company must find the best way to satisfy its employees. Implementing a good and favorable company culture may be a way of retaining workers. 
A company should have a strong and retention company culture that can help attract people. Many companies invest in the assimilation of corporate culture that enhances onboarding reports. Make sure your employees enjoy working in the country. 
10. Forming Company Goals and Promoting from Within
The onboarding procedure is a good and effective way of creating a foundation for young talent. Trainers and managers have a role in offering guidance to successful and talented employees. As a manager, you need to work with your employees closely to build a pillar of engagement. 
Openness and trust are a way of increasing company productivity. Managers must demonstrate commitment, contribution, and healthy bonds with their employees. Such acts make employees comfortable, cared for, and respected.
11. Reduction of Employee Turnover
Top talent always seems to slip through the grasp of many employers. Working conditions may contribute to this turnover or poaching as the main reasons. However, some companies do not lose their top talent for one of these reasons or another. They instead do so because of improper or lack of onboarding programs. 
When an employer puts in place a good onboarding program, they rarely lose employees. Whether they are right for the job or not, newcomers find comfort and strive to prove that they are good enough. The provided knowledge and information help them to settle down in time for the work ahead. 
Whenever an employee leaves, the company struggles to bridge the gap left. The bottom line and team morale take a hit, and recovering takes a while. Through an onboarding program, the employer eliminates newcomers who are a bad fit from the onset. Communication lines become open to keep everyone engaged for the long run. 
12. Develop a Positive Engagement
Last but not least, engagement is one of the benefits of onboarding. Making your new employees comfortable before starting work is ideal in helping the team settle in. Managers should take the new employees through the company's profile and core values. Though company culture may differ, it is possible and easy for employees to adopt the culture. 
Regardless of the culture or values, all that matters is the overall engagement and productivity. Positive employee engagement after joining the company is a powerful way of creating a good foundation. One way of engaging the new team is by offering fun programs, educational, and training activities. This process is a good way of creating and maintaining a firm foundation.
Autonomous Bulk Order Program
Autonomous Bulk Order Program is a groundbreaking program of Autonomous - your gateway to seamless and efficient office furniture procurement! At Autonomous, we understand the unique needs of businesses aiming to create productive and inspiring work environments without the hassle of managing individual orders. With our Bulk Order Program, you gain access to a streamlined and cost-effective solution for acquiring top-quality office furniture in large quantities.
Whether you're furnishing a startup, a rapidly growing company, or a well-established enterprise, our program is designed to cater to your specific requirements. Explore an extensive selection of ergonomic chairs, height-adjustable desks, storage solutions, and more, all crafted to enhance comfort, productivity, and wellness in the workplace. Experience unparalleled convenience and professional support from our dedicated team, ensuring a smooth and effortless process from order placement to final delivery.
Elevate your office furniture sourcing experience with the Autonomous Bulk Order Program today!
Final Remarks
With the information above, you can answer the question of "why is onboarding important" yourself and know about the benefits of onboarding. As an employer, it is important to make employee onboarding a common practice. How can you make the process part and parcel of the company practices? Let the HR managers research far and wide about what works and how to go about it. You are likely to save a lot and boost your company's productivity. 
It is becoming difficult to onboard employees properly with the Covid virus prevalence. Most people are now working from home, making the process somewhat harder. However, some employers have devised ways of conducting the process. Apart from having assigned managers doing the work, they have added some offers to newcomers. To set up their home offices, newcomers get offers on buying office furniture like ergonomic chairs.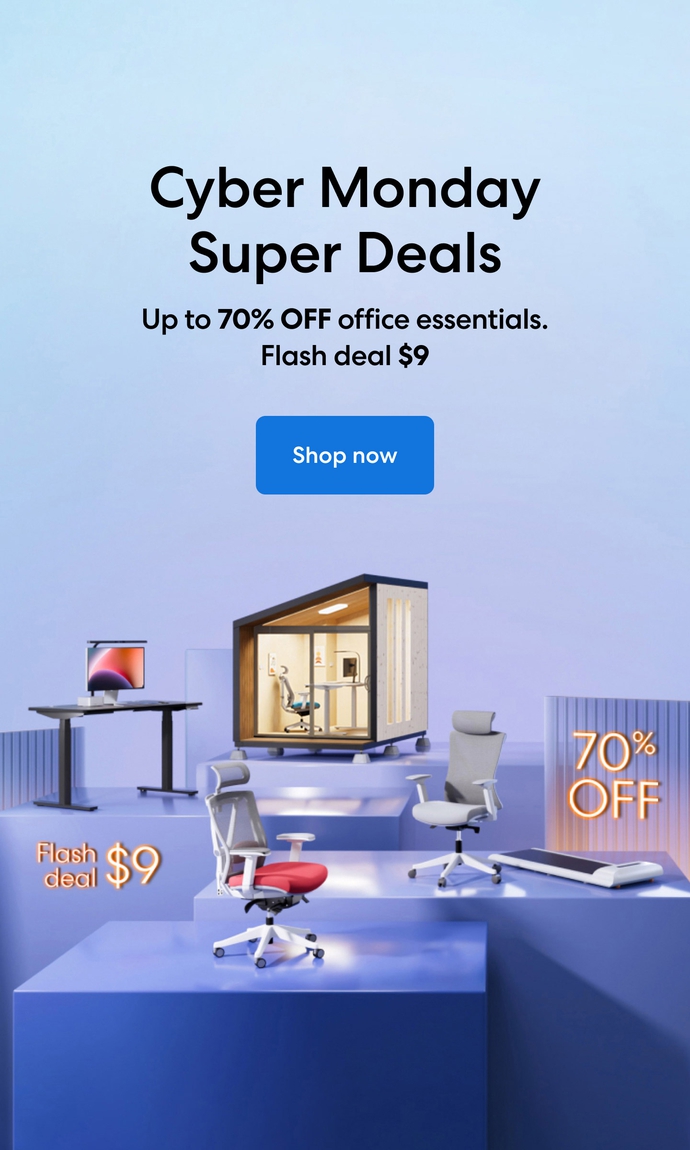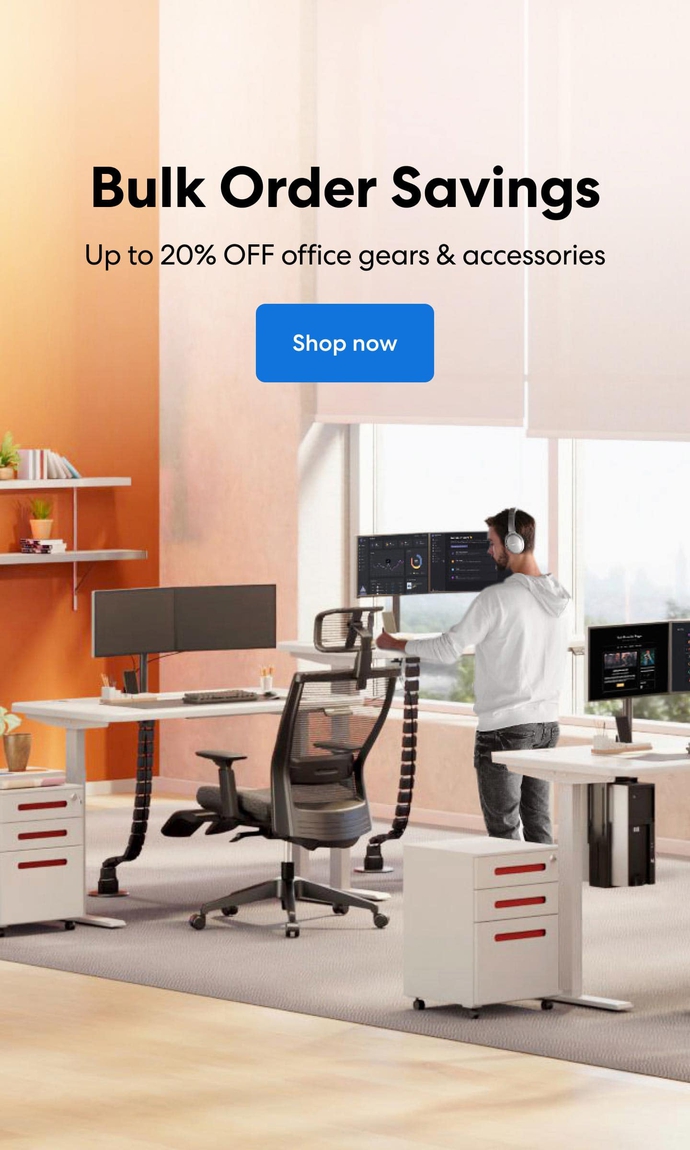 Subcribe newsletter and get $100 OFF.
Receive product updates, special offers, ergo tips, and inspiration form our team.